Heart Hug Pretzels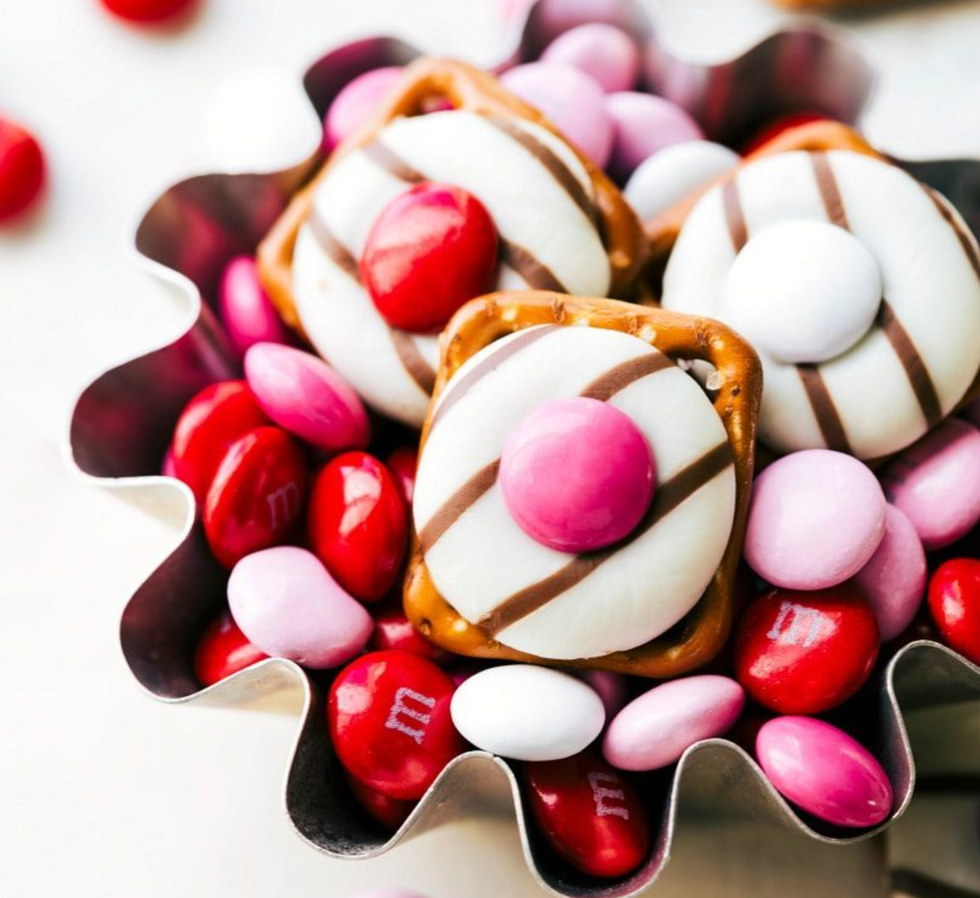 https://www.chelseasmessyapron.com/4-easy-valentin...
These adorable heart pretzels only require a 5 minute prep time!
Ingredients: 25 square pretzels, 25 hugs candies, 24 chocolate M&M's
- Preheat the oven to 350 degrees
- Line a tray with parchment paper
- Place pretzels on tray
- Unwrap the hugs and place them on top of pretzels
- Bake for 1-3 minutes
- When hugs are soft enough, press an M&M in the center
- Allow the chocolate to harden
Heart Cutout Sprinkle Sandwiches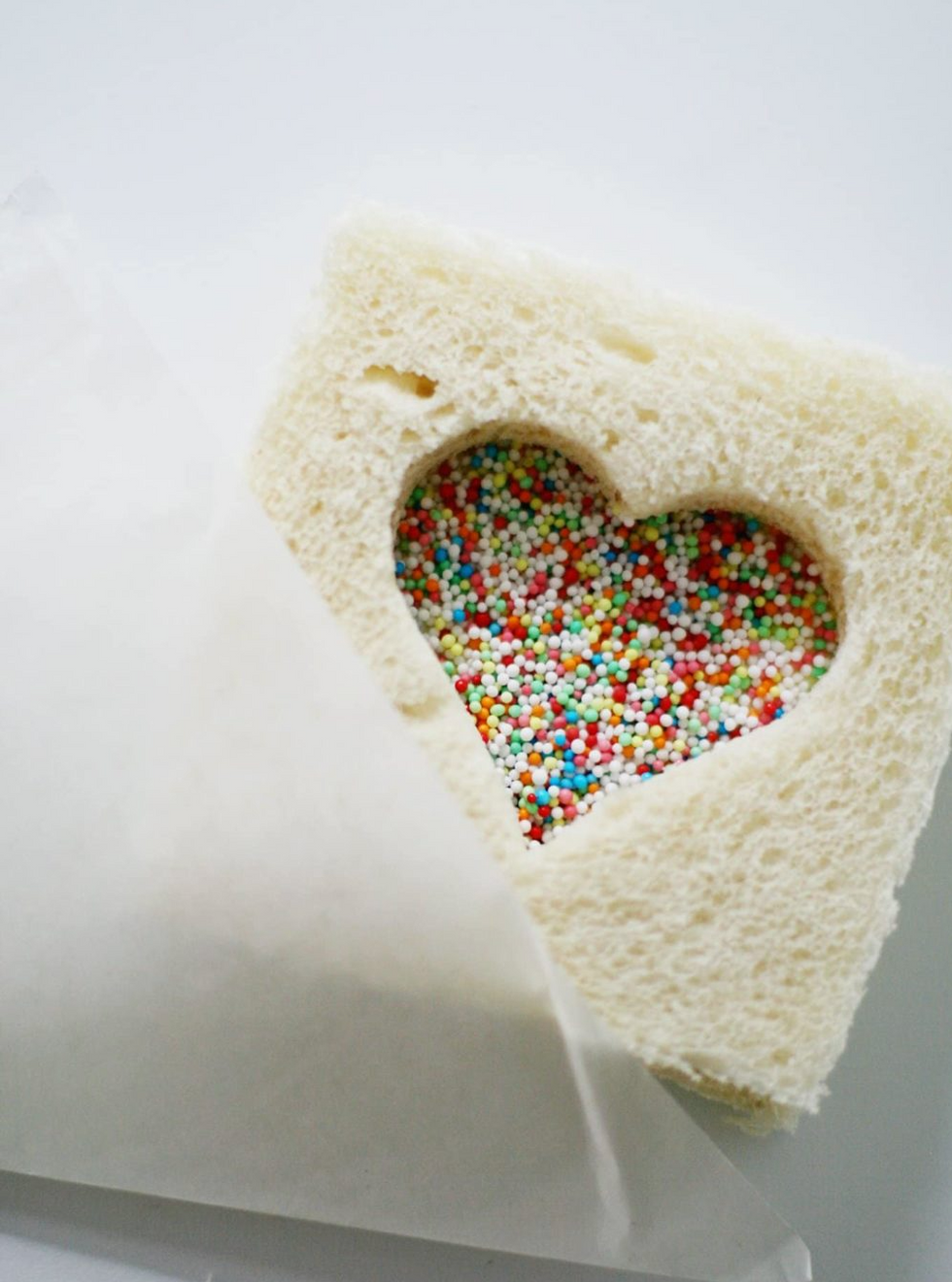 https://www.ohhhmhhh.de/mhhhontags-rezept-pippi-la...
Jazz up a regular sandwich with colorful sprinkles and a heart outline!
Ingredients: Two slices of bread or toast, heart cookie cutter, Nutella, colorful sprinkles
- Grab the two slices of bread or toast
- Spread Nutella over the first piece
- Cut the second piece with a heart
- Put the cut piece of bread over the piece with Nutella
-Add sprinkles into cut piece
Valentine's Snack Mix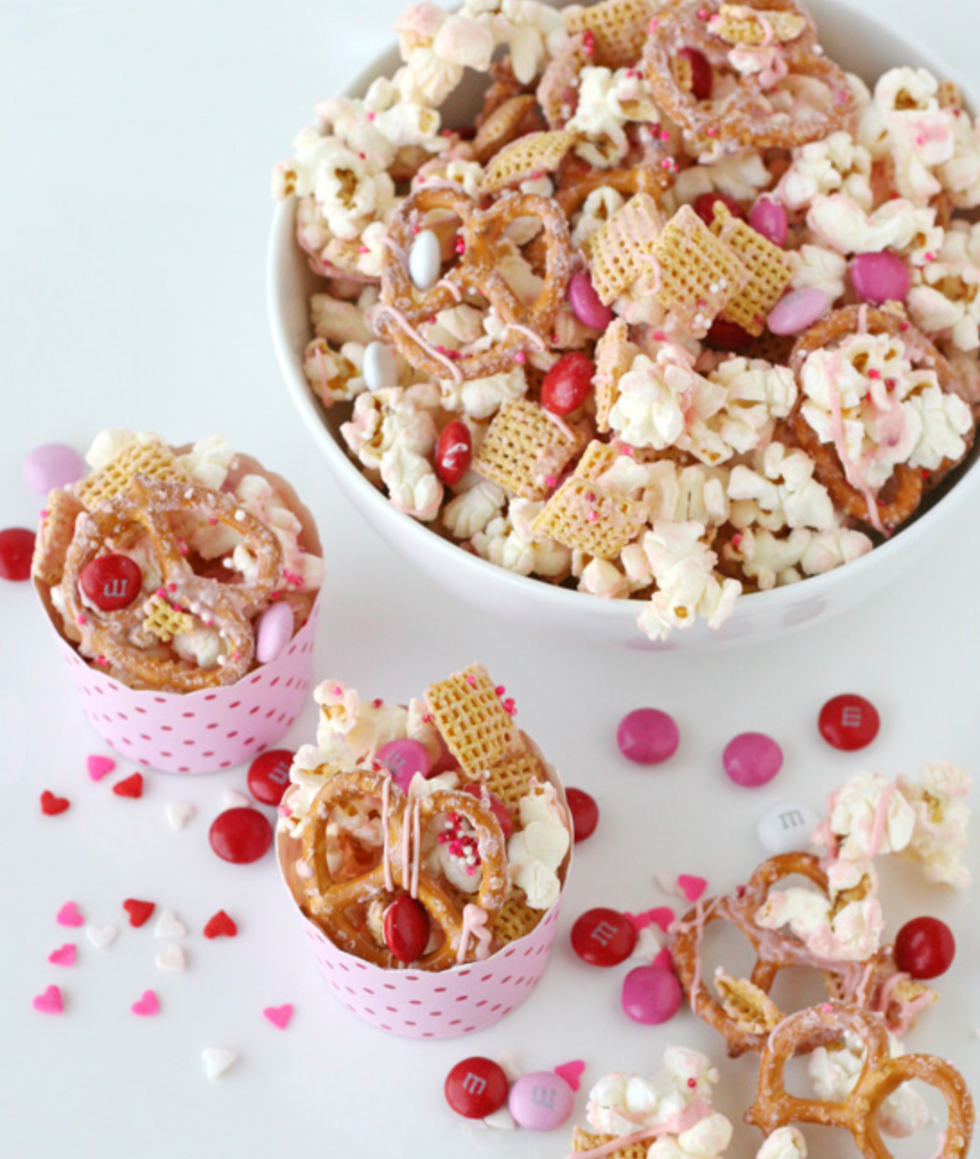 https://www.therealisticmama.com/15-ultimate-valen...
An adorable and easy recipe to make for any last-minute plans or on the run!
Ingredients: mini pretzels, air-popped popcorn, cereal of your choice, nut of your choice, M&M's or other candies, sprinkles, white chocolate, pink candy melts
- In a large bowl, mix all ingredients except the M&M's, sprinkles, and candy melts. (Do not overfill the dish!)
- Melt white chocolate in a microwave for 30 seconds until melted.
- Stir until completely melted and smoothed.
- Pour melted chocolate over dish of snacks and stir
- Pour entire mixture onto a baking sheet
- Add sprinkles and M&M's
- Allow snack to cool for about 30 minutes
Valentine's Day Fudge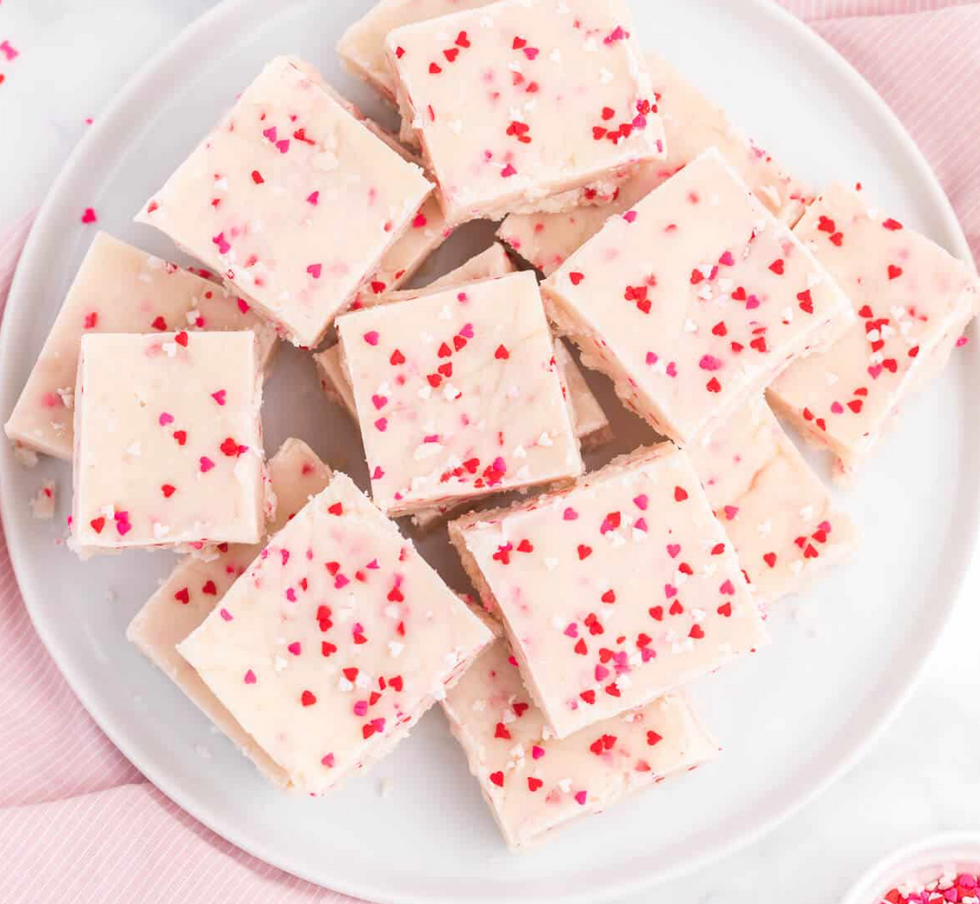 https://www.simplystacie.net/2015/01/valentines-da...
This incredibly easy recipe creates the perfect fudge snack for Valentine's Day!
Ingredients: 1 box white cake mix, 2 cups powdered sugar, 1/2 cup butter cut into 4 pieces, 1/4 cup milk, 1/4 cup Valentine's sprinkles
- Add cake mix and powdered sugar into microwavable bowl.
- Mix together.
- Add in butter and milk. Do not mix.
- Microwave 2 minutes on high.
- Remove from microwave immediately.
- Stir together and add in Valentine's Day sprinkles.
- Immediately spread the butter in 8x8 greased baking pan.
- Add a few sprinkles on the top.
- Press down sprinkles with spoon to set in place.
- Refrigerate for 2 hours or until set.
- Cut into squares and hand out!