As Valentine's day approaches, everyone gets into the loving spirit, but more importantly, everyone looks forward to all of the sweet treats that come along with this holiday! No matter what your relationship status is when this holiday rolls around, no one can deny loving all of the candy that start flooding all of the stores. However, there are even more sweet treats out there for you to enjoy rather than just get the same old candy bar! Here are some places you can go with anyone this Valentines day, all in the Philadelphia and West Chester area.

1. Dia Doce
A cupcake shop located right in the borough of West Chester! They have won Cupcake Wars and make unique flavored gourmet cupcakes that are out of this world! You can also find other sweet treats there and coffee beverages.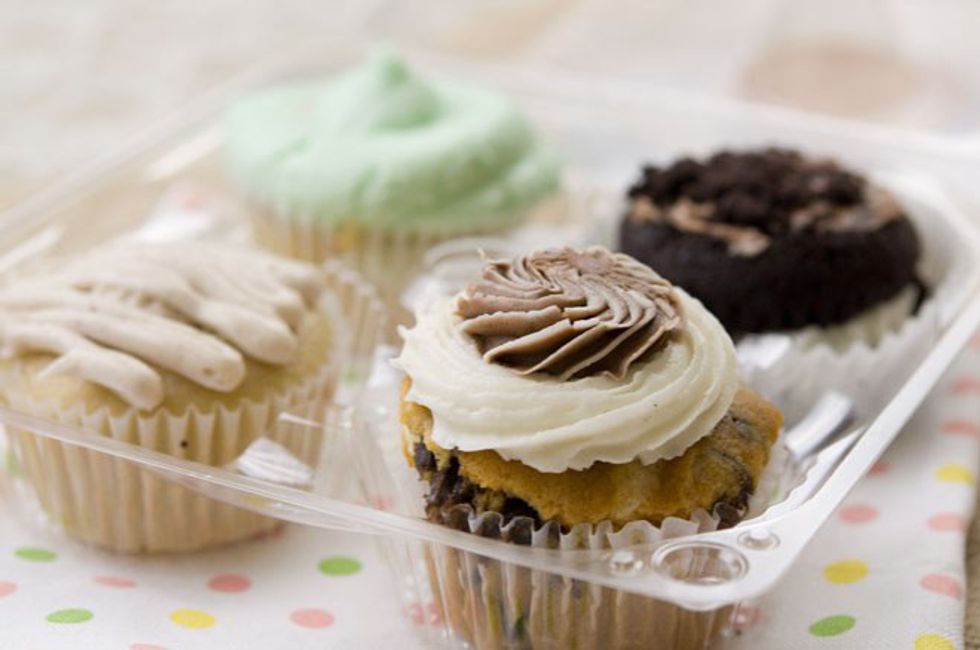 2. Eclat
Located in West Chester, this gourmet chocolate shop has some of the best chocolate you have ever tasted! Bringing skills from Europe to create these chocolates is what makes them so special and delicious so go there and pick up a box, or just try some chocolate and truffles!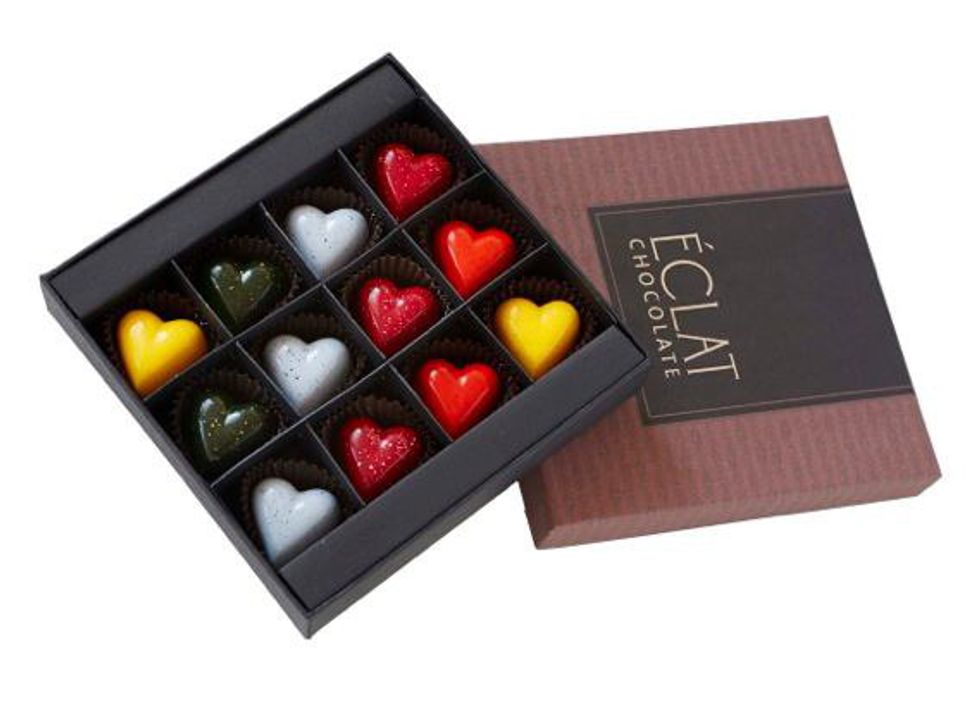 3. Gelato
From visiting a few Gelato shops in West Chester, I have begun to like it more than ice cream! It has a sweeter taste and the flavors are very broad! Definitely worth finding a gelato place near you!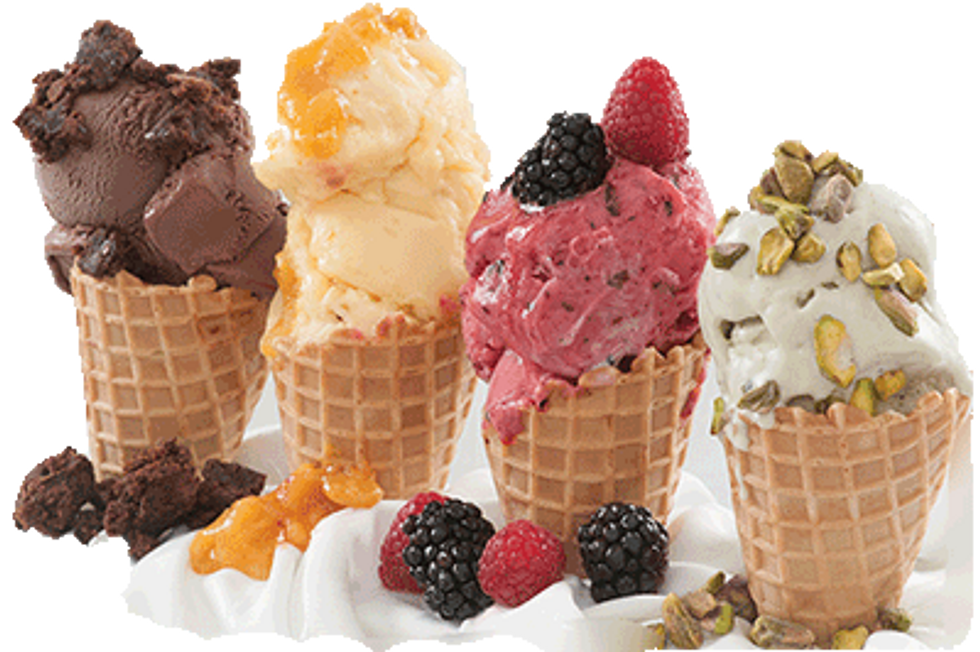 4. Terminis
Located in Reading Terminal in Philadelphia, this bakery is very well known. Pick up a pie, cake, or my personal favorite, cannolis, for you and someone else to enjoy this Valentines Day!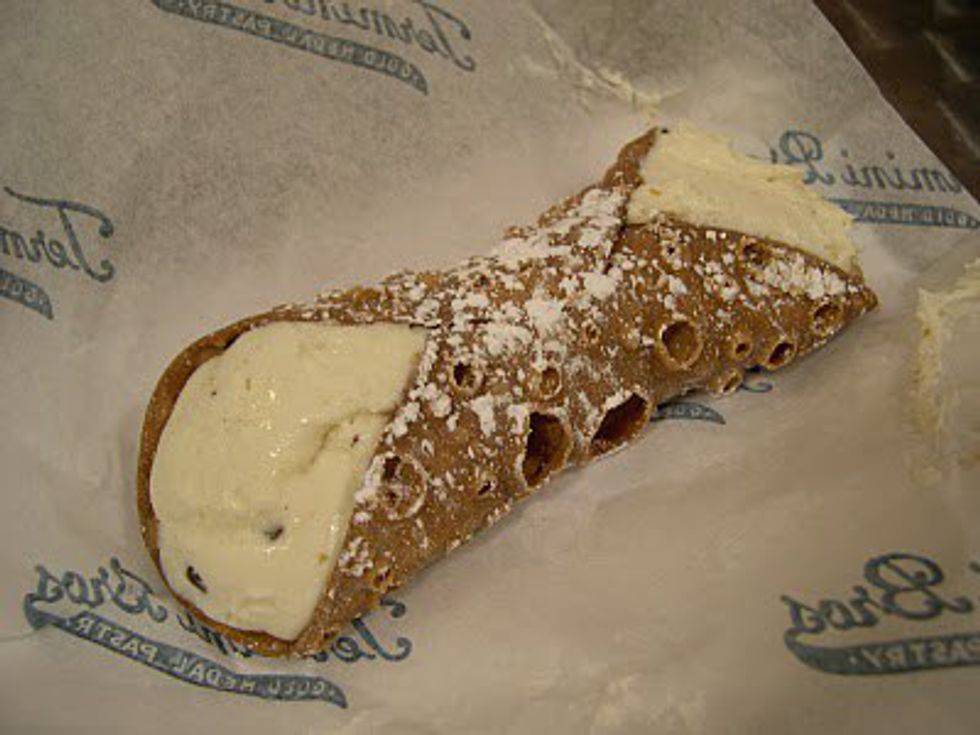 5. Beliers
Also located in Reading Terminal, this bakery is known for its amazing donuts! Flavors include salted caramel, M&M, fruity pebbles, and so many more! You can't get these donuts at Dunkin Donuts!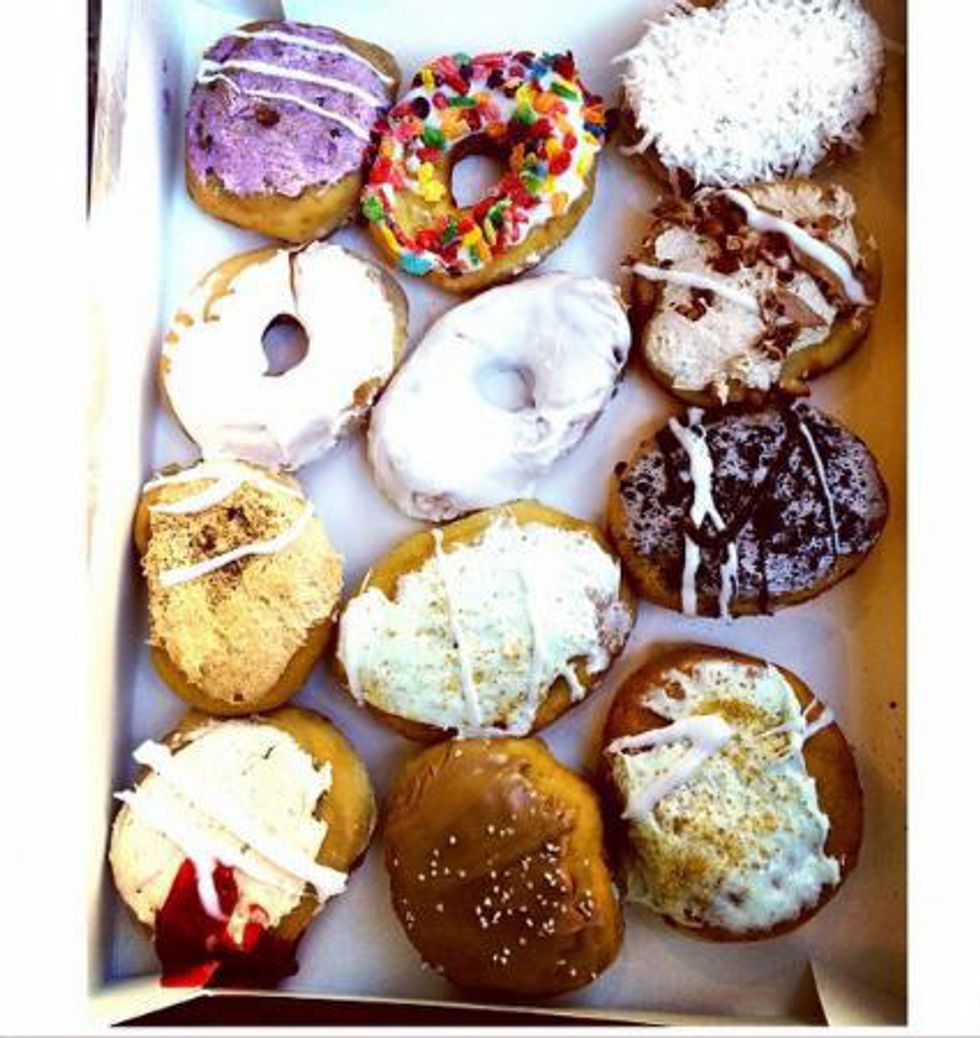 6. Insomnia Cookies
Expand your horizon from chocolate chip cookies and indulge in the deliciousness that is Insomnia Cookies! You can also enjoy some ice cream to go along with your cookies here! Or order a dozen or even a heart-shaped cookie cake for this holiday!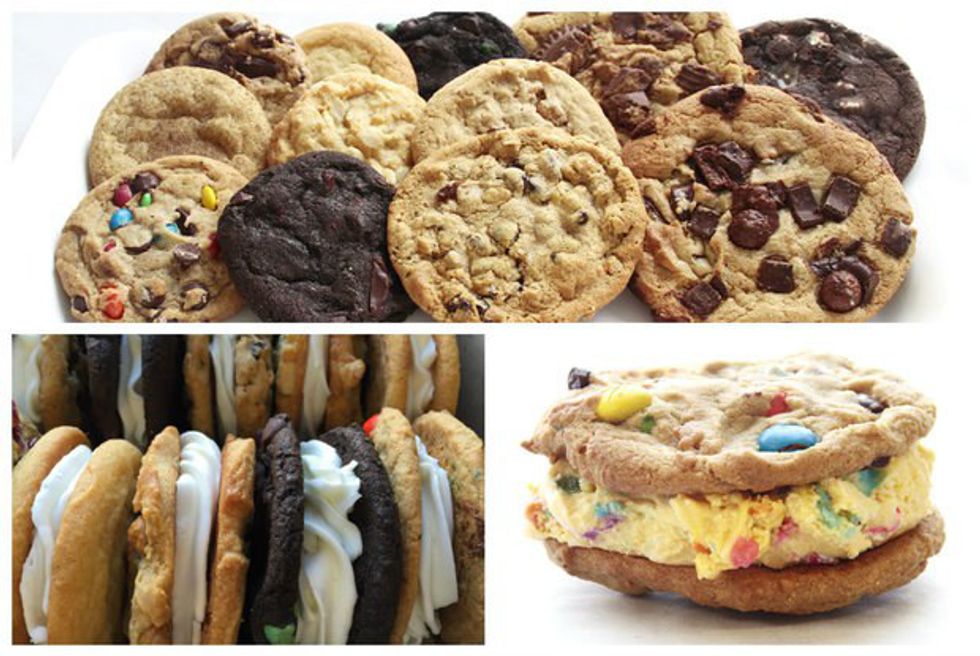 7. Melting Pot
This restaurant is strictly fondue! They offer meat and cheese fondue but their chocolate and dessert options are such an amazing treat! Pick a chocolate fondue flavor and dip endless amounts of food in them like strawberries, marshmallows, bananas, and rice crispy treats!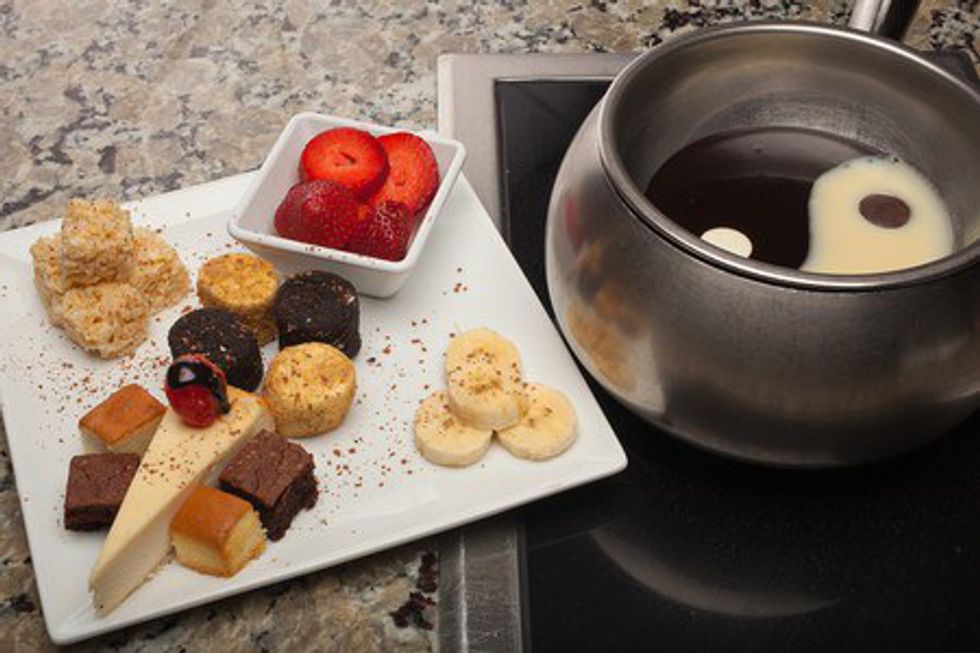 8. West Chester Ice Cream and Coffee Bar
A local ice cream shop located in the borough of West Chester as well, offering unique flavors of ice cream from different areas, along with coffee beverages and hot chocolate. It is a cute place to hangout too!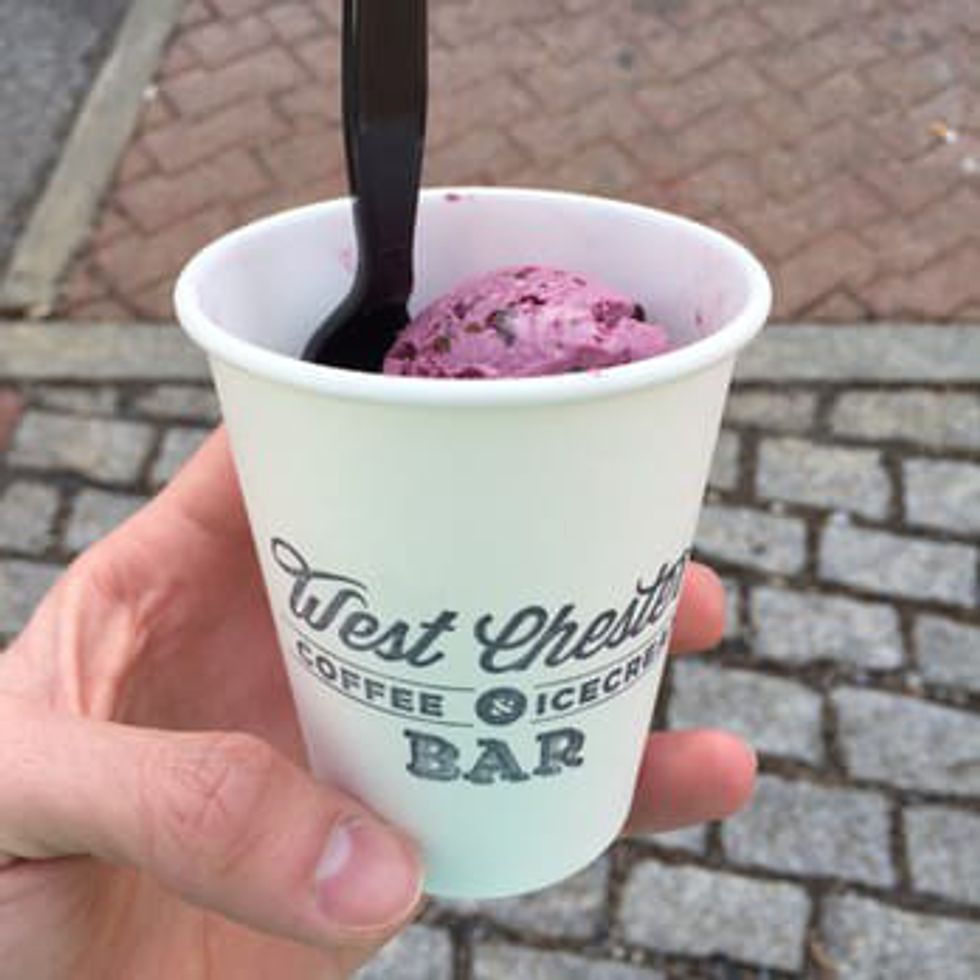 9. Max Brenner
This Philadelphia restaurant is literally devoted to chocolate and dessert. Although they do have normal food, just by one glance inside or at the menu it is pretty obvious that they are all about desserts here! You can also indulge in fondue here or try one of their other desserts such as dessert pizzas and "experiments" where you can build your own sundae!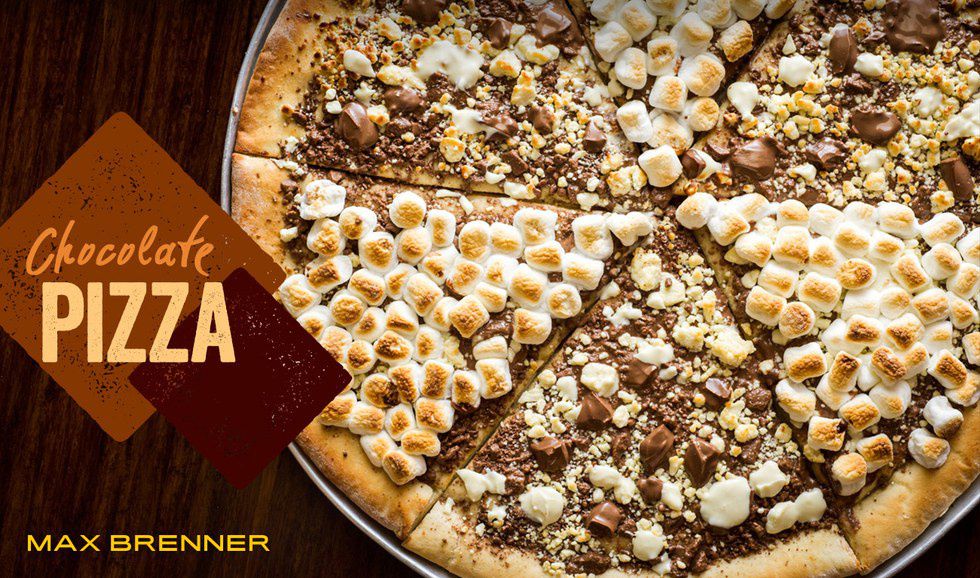 10. Franklin Fountain
A delicious ice cream shop located in Philadelphia that has amazing ice cream, milkshakes, sundaes, and it comes in a cute Chinese takeout container!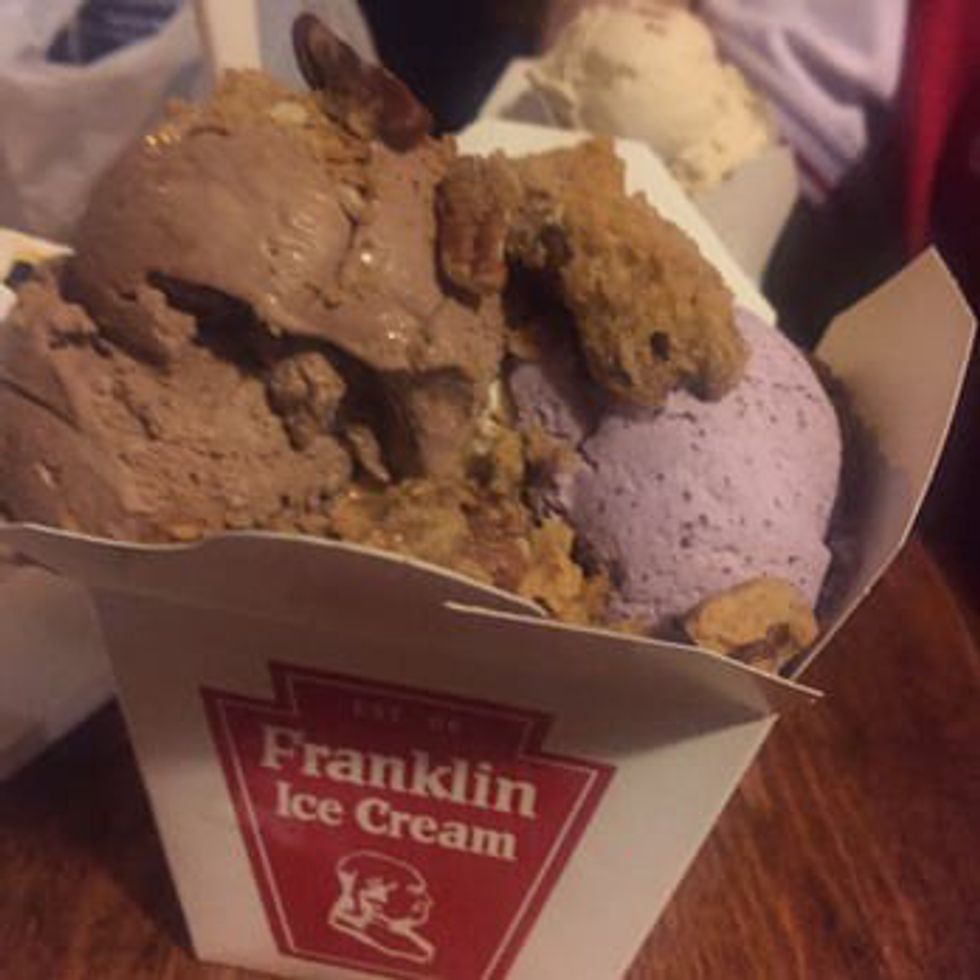 11. Ben and Jerry's Shop
While there aren't many locations of these in the area yet, I have found one in Philadelphia and was so happy! All of your favorite Ben and Jerrys Flavors you can now enjoy in scoop and sundae form!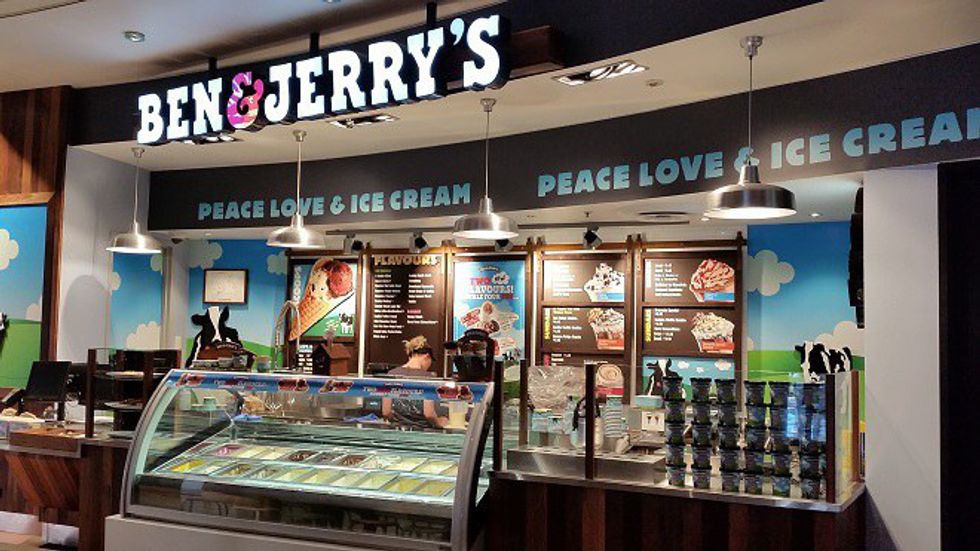 12. Crepes
While I do not have an exact location for these delicious treats, crepes are becoming a very popular dessert! Usually filled with sweets, fruits, and spreads such as caramel, chocolate, and Nutella, you should find some immediately and enjoy!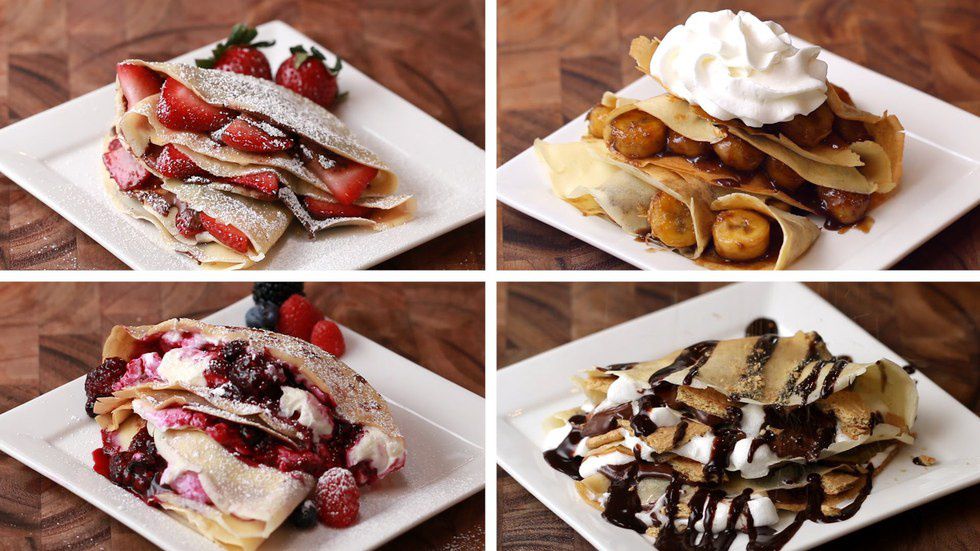 13. Sweet Charlie's
A unique ice cream shop in Philadelphia that offers rolled up ice cream! Every order is made to order, fresh on a freezing cold table, then put into rolls for you to enjoy! They also offer sundaes and other sweet treats! This is definitely a unique ice cream experience!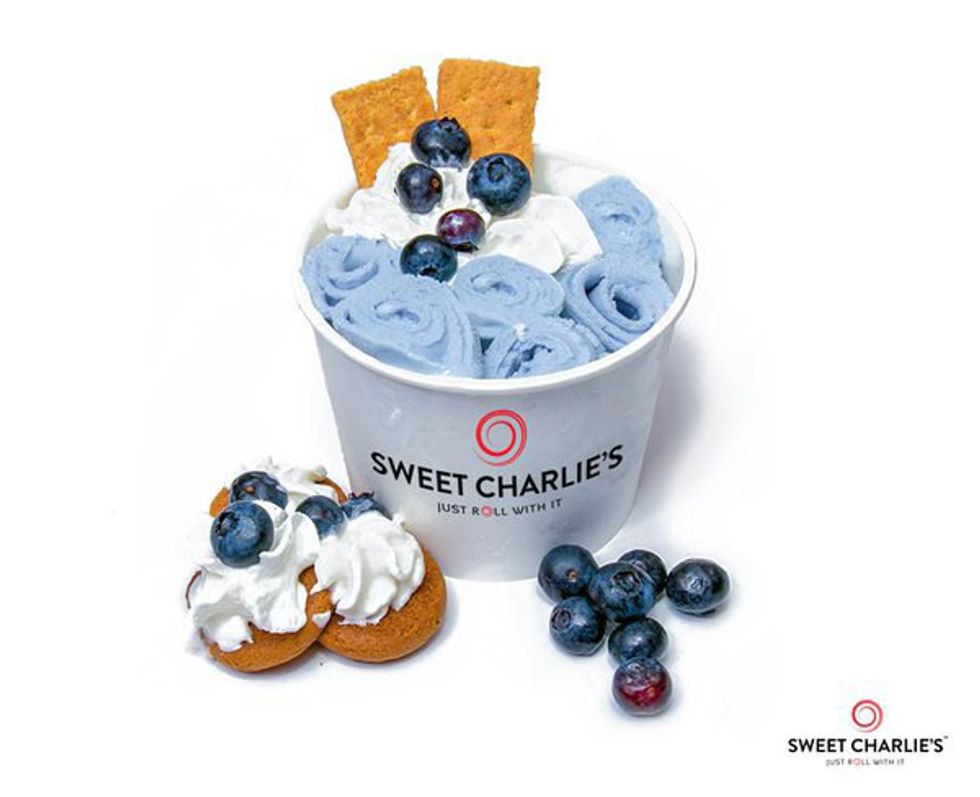 14. Bake Something In Your Own Home
Sure it's not going out and it isn't as easy as picking something up at a bakery or store. However, this can be fun! Find a recipe you want to try online and then go for it! Or stick to something simple and make chocolate covered strawberries and avoid paying too much for them. This can also just be a fun way to spend time with friends or your significant other on this day of love!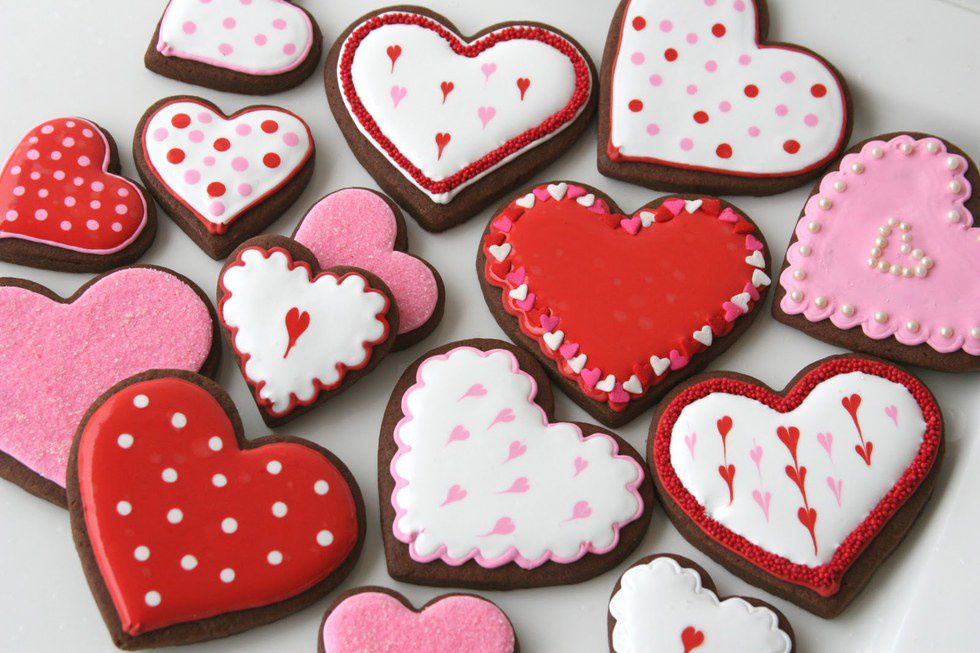 Happy Valentines Day everyone! Enjoy lots of sweet treats!