At the age of 17, I was entering my senior year of high school and I was not expecting to be in any type of relationship that year. The reason being is because I wanted to focus more on my school work and sports, and less on the drama that can come with being in a relationship. After a while, I started talking to the guy who is currently my boyfriend now. When we started talking, we spoke about our past and our goals for the future.
Typical me told him about how I wanted to be a teacher, little did he know he would catch me off guard with what he wanted to do with his life. He told me he wanted to go into the military, either Air Force or Navy, and how he would make a career out of being in the military or join for 4 years and become a firefighter. I didn't know what I was getting myself into when we had started talking, but once we made it official and our relationship kept growing - I knew that no matter which path he chose, it would be worth it in the end.
February 14, 2017, was our first Valentine's day where we were not going to be spending it together. He left for boot camp that day and I left back to Oakland February 12, 2017. We had to wait almost three weeks to communicate with one another and don't get me wrong, it was ROUGH!
We were both alone on Valentine's day that year, and it wasn't easy. He was getting prepped for what he was going to endure during his time in boot camp, while I was being distracted by my friends who were trying to get me to do "fun things" that day.
Flash forward a year later, we are still not together for Valentine's day. I am in SF and he is currently in San Diego. We have come a long way since last year, but most importantly, we have learned about alternative things we can do individually so we do not feel absolutely alone on Valentine's Day this year.
1. Watch a movie with a friend or by yourself.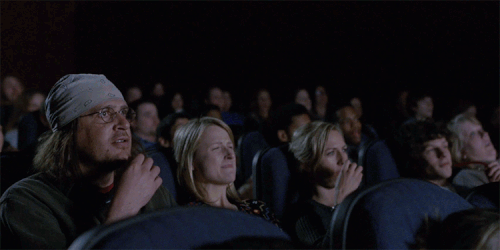 Watching a different genre at movies on Valentine's day would distract you from the typical romance movies that are showing and give you something more to talk about others. Movies such as Black Panther, Jumanji: Welcome to the Jungle, or Coco would be great movies to watch this day. Black Panther is filled with action, Jumanji: Welcome to the Jungle is filled with action and a lot of humor, and Coco is filled with fantasy, mystery and is very family friendly.
2. Plan a date with your girls.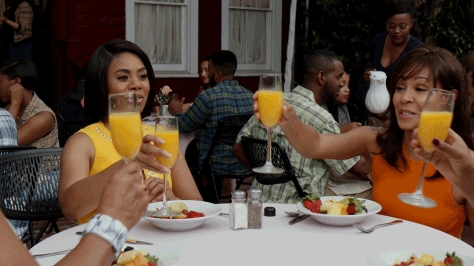 Planning something special with your girlfriends will help not feel alone on Valentine's day. It gives your group something to talk about and allows you to catch up on what has been going on in life. Having some quality time with your girls can be fun, refreshing, and reminds you about how important the friendship is. You and your group of friends can go to eat breakfast, lunch, or even dinner. If it is just two of you, you can fake your way with getting the couple discount at some restaurants.
3. Treat yourself to a shopping spree.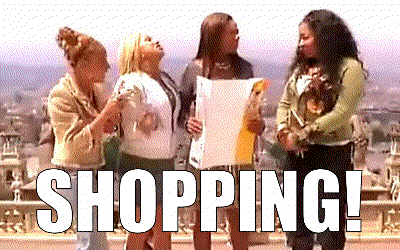 Going on a shopping spree is another way to spice up your Valentine's Day. Being able to treat yourself to new clothes, new makeup, and new shoes is something to always look forward to, especially when stores have special deals happening. You can never go wrong with a shopping special at the mall.
4. Netflix and chill by yourself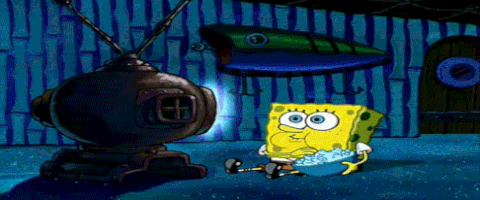 Have you ever seen a movie or tv show on Netflix by yourself and just loved it? Well on Valentine's Day, it gives you more of a reason to grab your favorite junk food and binge on Netflix series or movies. Watching Netflix, chilling in bed or on your couch, and eating your favorite junk food? Sounds like such a great idea, it could potentially even have you forget about the holiday.
5. A self-care day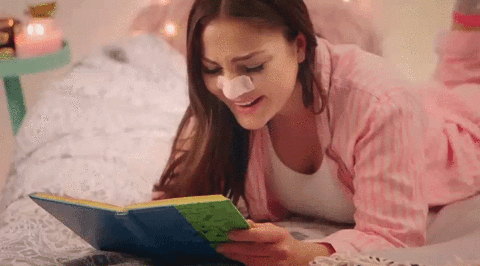 Last, but definitely not the least is a self-care day on Valentine's day. Life is stressful, as we all may know, but you can never go wrong with having a self-care day. Treat yourself to some face masks, reading new books, listening to music, changing up your hairstyle, or even a nice, calm bubble bath.
Being able to have a self-care day lets you feel much more relaxed, stress-free, and allows you to put yourself first after a long line of stress you may be dealing with. Self-care allows you to do things you thought you would never have time for or catch up on things that you have forgotten about. Take Valentine's day and turn it into your own personal self-care, stress-free day.
Being alone on Valentine's Day does not always have to be a bad thing. Despite your significant other not being able to spend the day with you, let Valentine's Day be the day where you can catch up with your friends or treat yourself for a change.
It is always a good thing to change things up a bit and feel as if you're doing yourself justice. Let it be your day to yourself to celebrate everything you've done and do not be afraid to spoil yourself with some amazing things such as a spa day, shopping spree, movie night, or with plenty of food. Valentine's Day is your day!
LIVE, LOVE, AND LAUGH