Welcome back
Sign in to comment to your favorite stories, participate in your community and interact with your friends
LOG IN WITH FACEBOOK
THIS IS SEO INTERN
HEY THERE
Report this Content
This article has not been reviewed by Odyssey HQ and solely reflects the ideas and opinions of the creator.
Subscribe to our
Newsletter
Featured
It will be okay, eventually.
1901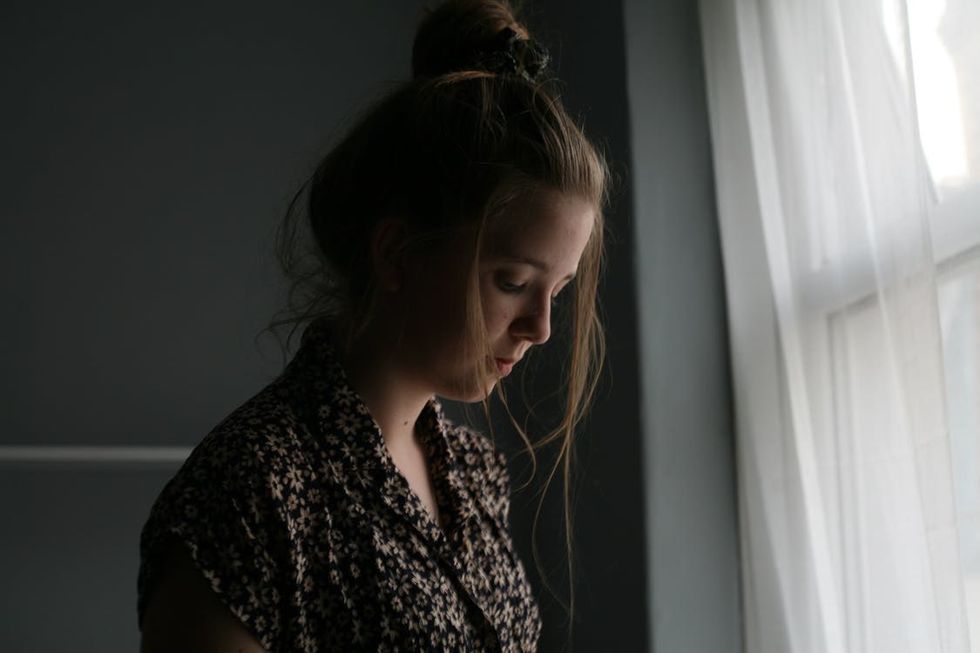 Pexels
Breakups are hard. There's nothing comparable to the pain of losing someone you thought would be in your life forever. Someone who said all the right things at the right times. Someone who would give you the reassurance you needed, whenever you needed it. And then one day, it just... stops. Something changes. Something makes you feel like you're suddenly not good enough for him, or anyone for that matter.
But instead of crying, you plaster a smile on your face and keep yourself busy to "be happy" when in reality, you're breaking. You're hurting. You feel like the world is a bad place. You look up the heartbreak playlists on Spotify and cry to them at night. That's when it hits you. Nothing is the same anymore. You're alone. The one person who promised you the world is coming back into your life in the weirdest ways: the dreams, the certain songs you listened to together, being unable to watch your favorite movies because they remind you of him... it all hurts. It feels like part of you is missing. Part of you just... vanished.
You continue to write about him in your notes on your phone, and it feels better, but nothing feels like how he made you feel. He quickly became everything. He quickly became your go-to, and even was verging on being your best friend. And then one day... it just wasn't enough.
You want to be okay, you want him to message you. You want him to ask you how you are. But in reality, he won't. He won't reach out to you. It's time to let go. But how? How do you delete the 547+ pictures from your phone? The videos? The memories? How can you just let that go? When does it stop hurting? When do you start healing?
You're doing everything you can to feel better, you're trying to keep yourself busy, you're back in counseling, you're trying your hardest. But what happens when you can't move on? What happens when you realize that no one can be him? How do you move on and forget how amazing he made you feel? How do you get past the memories, the laughs, and the great times? How can you go into a store that you went to on your first date as a couple, how does that work?
Some days it feels so fresh. Like it just happened, and you have to remind yourself that it's been almost a month since he broke up with you and it shouldn't hurt this must. You've tried to be patient. You've tried to be realistic with yourself. But it still hurts like crazy.
Crying doesn't make it any better because you learned when you were younger that crying is a sign of weakness (when you know it's not true). You can't make another TikTok of you crying, but it just seems to be the only thing you do these days. You're hurt. You don't exactly know what to do from here. You want to be happy, you do... but everything reminds you of him. Every. Little. Thing. And suddenly, you're wishing that you're were eight again, and your biggest worry was what outfit to put on your American Girl Doll.

Your feelings are valid. You can feel this way, yes. But you're getting in the way of yourself. You're confused. You don't know what to do. And that's okay, your feelings are valid. You are valid. You are worthy of someone who loves you unconditionally, someone who never stops choosing you. And as much as you wanted it to be him, it's okay that it's not. It's okay. It doesn't seem that it's okay, and it doesn't seem like it will be okay. But it will be.
You're in a hurry to be happy with someone, but you need to truly focus on yourself. You need to find something that makes you happy. You need to just do you. YOU WILL BE OKAY. You need to be patient, and that will be difficult. You need to have faith that everything will come together and you will be happy. After all, you said yourself that happiness is self-produced. So maybe rather than pitching advice and how to be happy to others, you take your own advice. You put yourself first. You will be happy. You will find someone. Someone who knows they want you from the start. Someone who makes you laugh. Someone who wants a future with you. It will come. It just takes time and you know that. You know that everyone deserves happiness, so why don't you just... believe it for yourself?
It will get easier, and it will get better. You just need to allow yourself to feel these emotions. Allow yourself to feel angry. To feel hurt. It's all part of the process. Although it may seem easy for him, maybe it's not. Maybe he's great at hiding things. Maybe this is really hurting him, although unlikely, maybe, just maybe-- he's feeling a lot too. You know that contacting him is probably not the best thing you can do right now, so maybe try just focusing on you. The only thing that you can do is breathe, move forward, and focus on what makes you happy.
In regards to deleting everything, it will get better. Give it time. Give yourself time. It hurts, and you know it. It's okay. And I know this is the last thing you want to hear, but... if it's meant to be, it will find a way to happen. You shouldn't have to second guess anything. When it's love, you'll know it. When it's love, it shouldn't hurt this much. When it's love, you shouldn't cry yourself to sleep. When it's love, he will know he wants you. There won't be anyone else to worry about. When it's love, it will be easy. It will be natural.
You need to remember that maybe you're the bad guy to his family now, or maybe not, but you shouldn't stop caring about them just because this happened. You did the best you could to make a great impression on them. But I know what you're thinking, and maybe reaching out to them isn't the best thing to do. Maybe just give that time, too.
I want to end this with a few reminders: your feelings are valid, no matter what they are. You are not a bad person. It was just a bad situation, and no one is in the wrong here. Yes, your feelings were hurt, but you need to imagine how he's feeling about this too. It will be okay. Everything happens for a reason, and just remember that you are becoming stronger, even when you don't feel it. You're getting to be so strong. Just imagine how great it's going to be when the right person comes into your life and shows you endless love and support. You will get that. So just be patient with yourself. Keep praying. You've got this.
Keep Reading...
Show less
Featured
For the first time since 1994 the United States will host a world cup (for men's soccer)
4782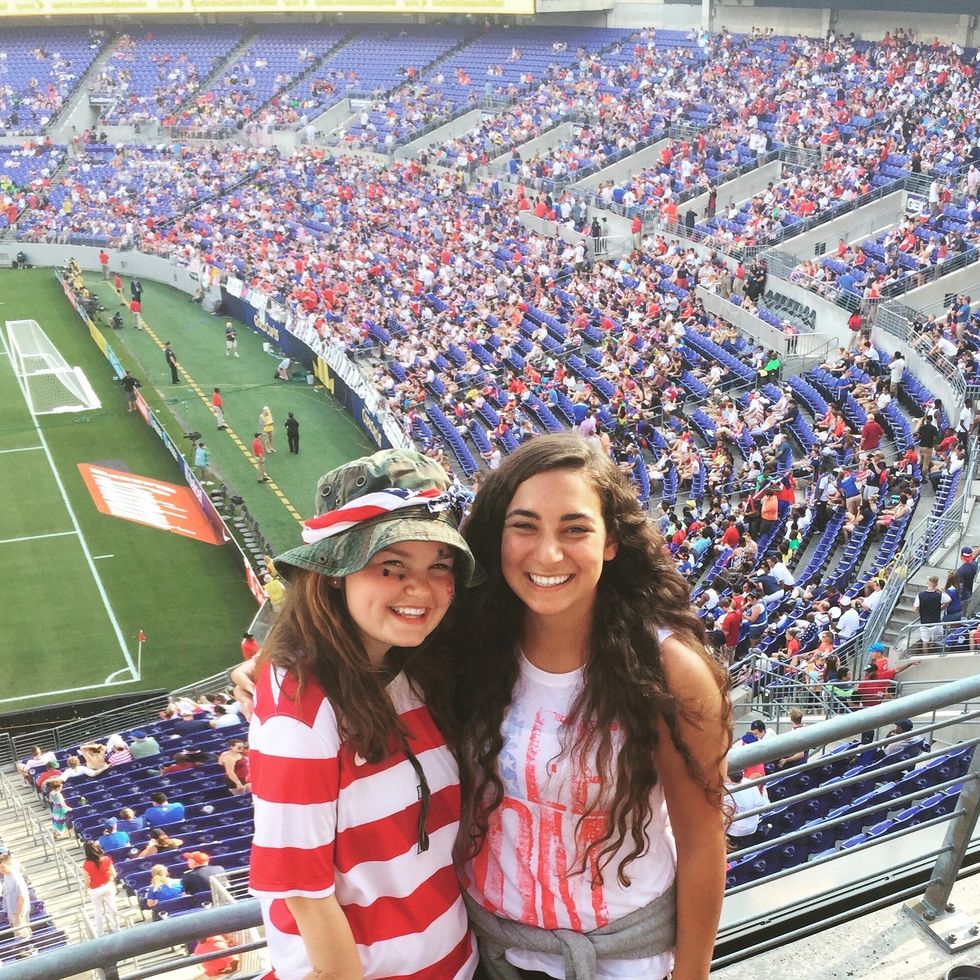 Skylar Meyers
The FIFA World Cup is coming to North American in 2026!
On Wednesday June 13th 2018 it was announced that the Fifa World Cup would be returning back to North America in a joint bid between the United States, Mexico, and Canada. It was a landslide vote and will be the first time since 1994 that the USA has hosted for men's soccer. For women's soccer, it was 2003.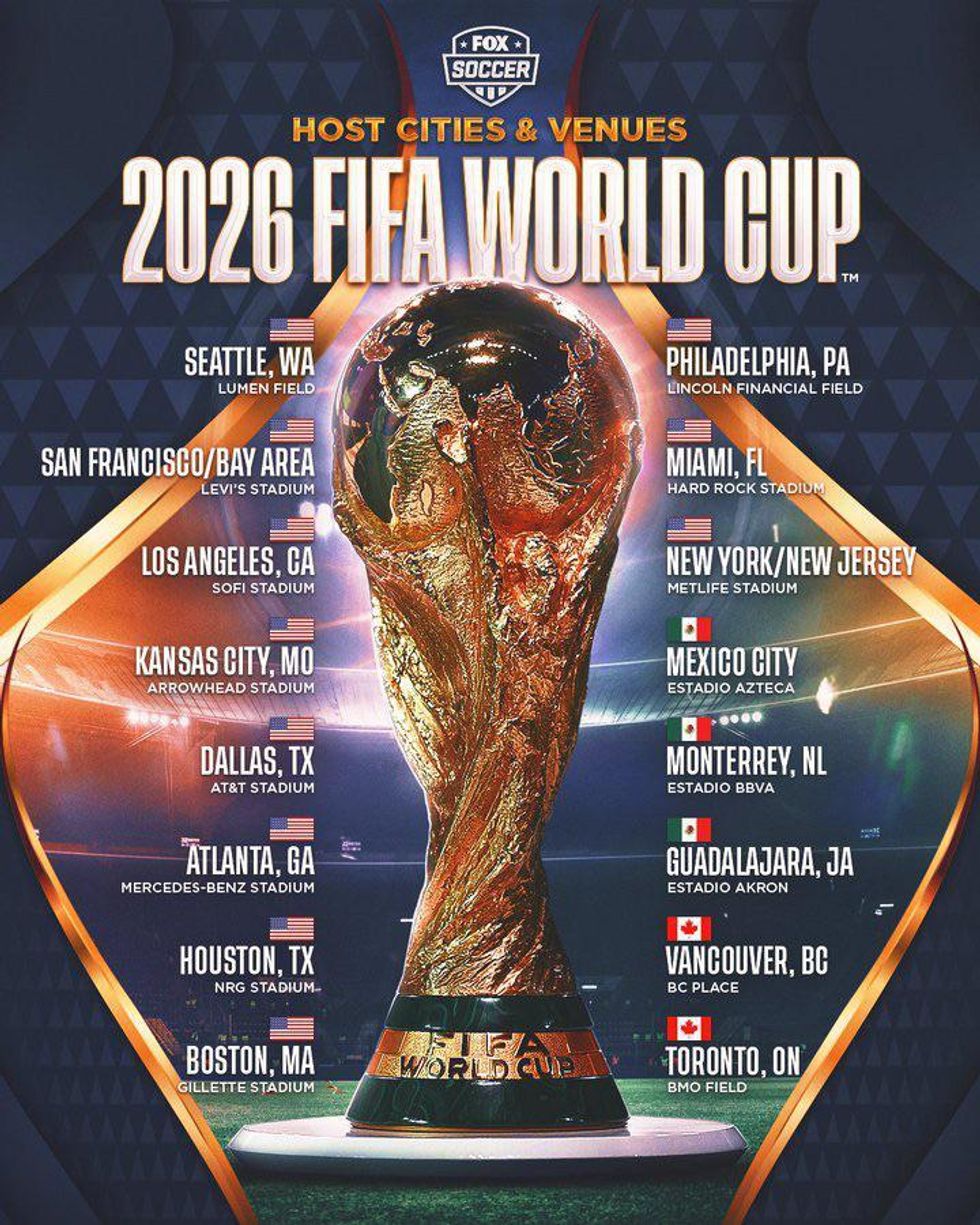 i.redd.it
These are huge stadiums. It's going to big and loud. Bring your vuzuvelas and your beer. The US will also be celebrating 250 years of its birthday right in the middle of the tournament. What odds for USA vs England on July 4th 2026?
Keep Reading...
Show less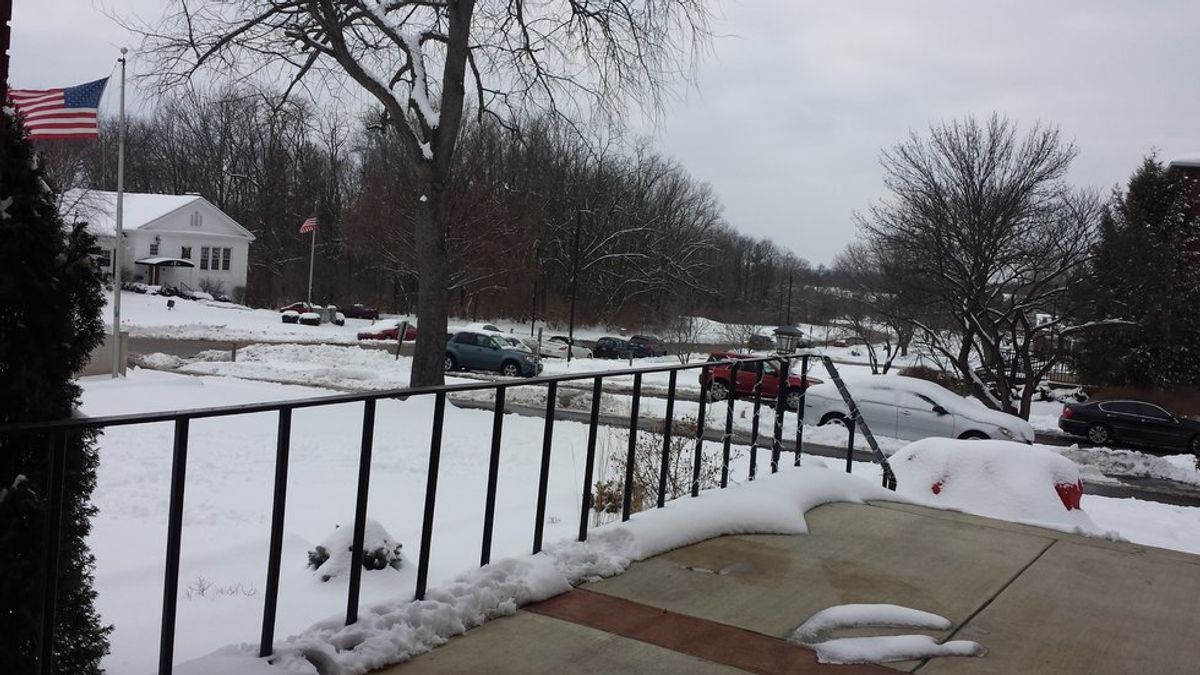 Hi. I first wanted to let you know that when you hit my beloved college town with the first snowstorm of the season, it was extremely delightful. However, it was only delightful for about two days. Consistently being asked if I "wanna build a snowman" (a reference to Frozen) became a little too much for me. I am writing this as I sit in my frat castle looking out the window in late February. and you are still here and refuse to leave. You are beginning to take on the face of a stage five clinger. I am sorry, but you need to go.
Sadly, I cannot seem to remember what the warm weather and the sun on my skin feels like. That is a definite sign that your stay in good ol' Bloomington has lasted much longer than you are welcome. I understand that breakups are hard for everyone, but know that we will see each other again. 
Instead of hanging our heads, let's just think of all the wonderful things we will be able to enjoy in the warmer weather. One of the main things that sticks out in my head when I think about the spring at IU is darty season. It practically speaks for itself. Darties are a common tradition, here, and we just cannot have one with you around. A short break from darties might be okay, but would we students really want to go through an entire school year without one? See, partying outside in the warm weather is just more fun. This leads me into my next two points -- Quals and the Little 500.
Since you are not usually around for this (thank God), let me explain. Quals is a lead-up to the famous Little 500 bike race in which all of campus is wide awake in the wee hours of that Saturday morning pouring unknown amounts of cheap alcohol down their throats (I swear that the only people who do this are over 21) in preparation for the two-minute time trial. 
Before we know it, the day in April finally arrives --  the Little 500 race day. I need to break this down for you because snow and Little 500 get along about as well as IU and Purdue (ew). Urban Dictionary defines the Little 500 as "a week of mind-blowing, wasted-beyond-your-wildest-dreams, non-stop parties where class shuts down and drunken students stumble from bar to bar, frat to frat, street to street, drinking everything in sights and no amount of alcohol poisoning can stop them." That is a lot to take in all that once, I know. And, yes, this really happens. Oh, and there is a bike race, or something like that, that happens, too, I think. I mean, they don't call it the world's greatest college weekend for nothing, right?
I really hope that by now you have started to get the picture. The warm spring weather simply brings out the best in everyone and you do not exactly always do that. In life, sometimes, we just have to pick and choose, and I am going to have to pick darties, Quals, and the Little 500 over you. I'm sorry, but that is just the way it is. Well, this is where we say goodbye, so I guess I will see you when I see you.
Warm regards,
Josh
Keep Reading...
Show less
Student Life
This holiday break is the perfect time to get away from the materialistic frenzy of the world and turn your room into a decluttered sanctuary.
6118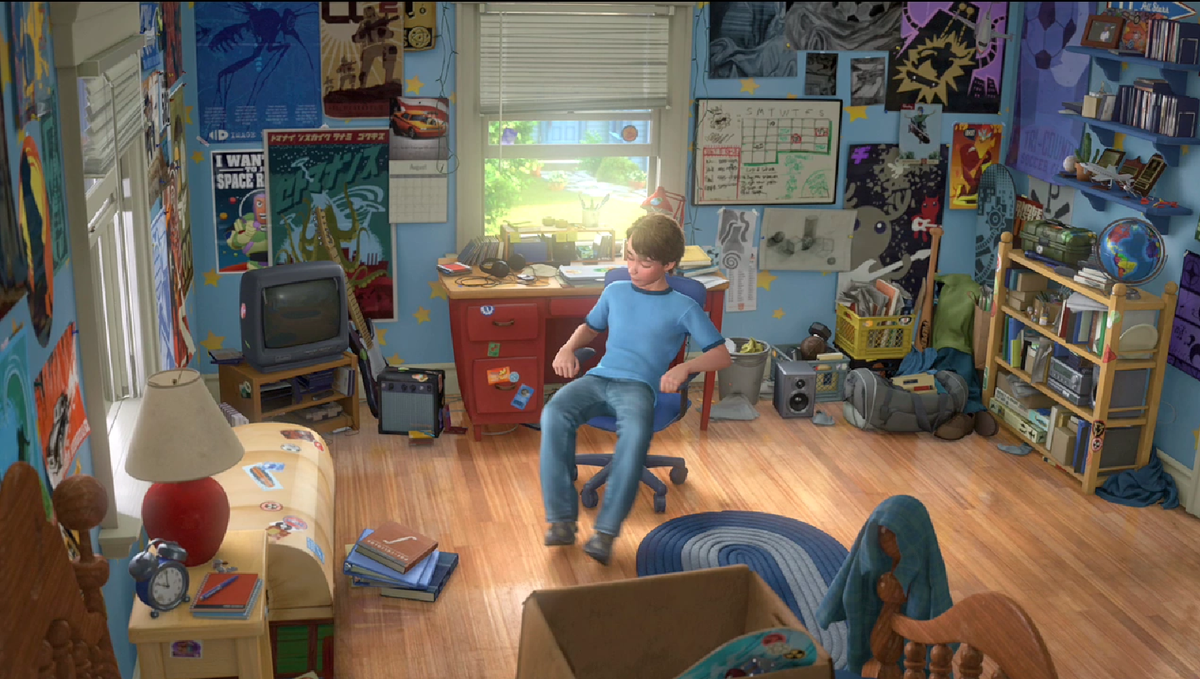 Pixar
Cleaning isn't just for spring. In fact, I find school's holiday break to be a very effective time for decluttering. You're already being bombarded by the materialistically-infatuated frenzy of society's version of Christmas, Hanukah, etc. It's nice to get out of the claustrophobic avarice of the world and come home to a clean, fresh, and tidy room. While stacking up old books, CDs, and shoes may seem like no big deal, it can become a dangerous habit. The longer you hang onto something, whether it be for sentimental value or simply routine, it becomes much harder to let go of. Starting the process of decluttering can be the hardest part. To make it a little easier, get out three boxes and label them Donate, Storage, and Trash. I'm in the middle of the process right now, and while it is quite time consuming, it is also so relieving and calming to see how much you don't have to deal with anymore. Use these six questions below to help decide where an item gets sorted or if it obtains the value to stay out in your precious sanctuary from the world.
1. Would I buy this today or would I enjoy receiving it as a gift?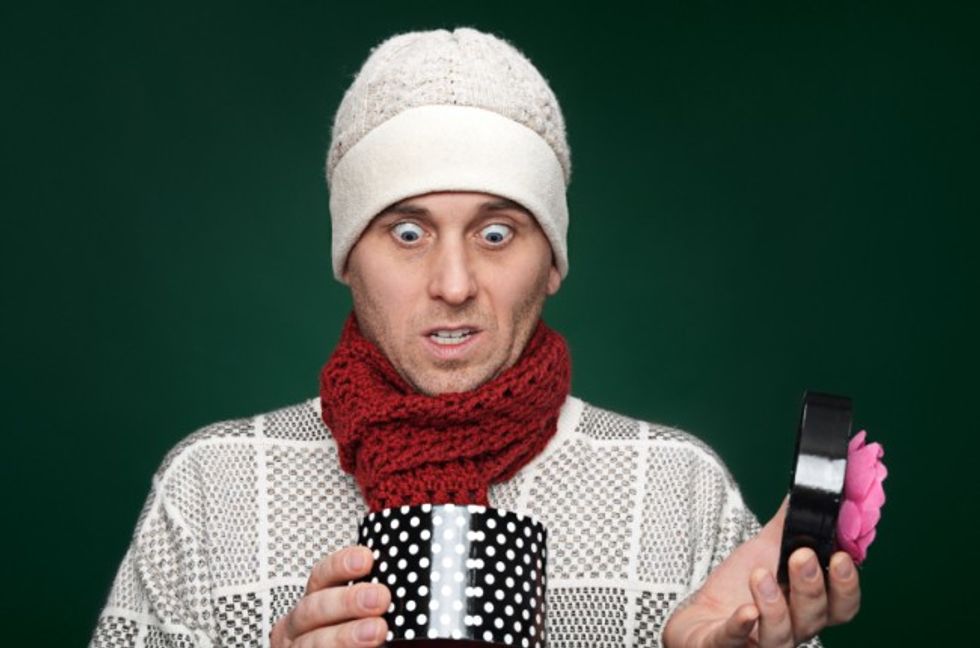 Also consider how much you would spend on it. If you might give a dollar for that trinket, it's probably not worth saving. If you'd rip open the wrapping paper and immediately struggle to plaster on a fake smile, why are you still holding onto it? Do yourself a favor, and toss it in the "Donate" box.
2. Is this broken or disgusting?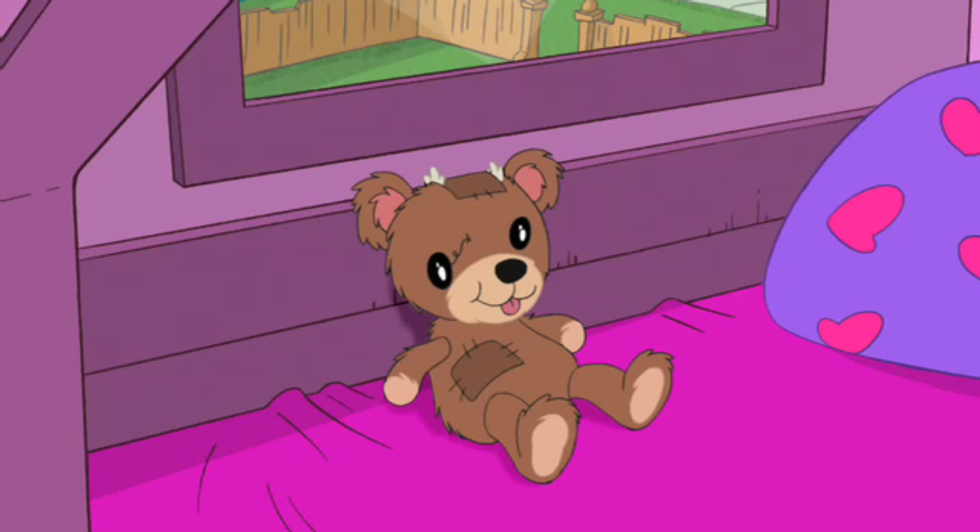 This may seem like the stupidest, most ridiculous question, but you'd be surprised how much clutter would be so easy to trash if it wasn't your room.
We tend to mix up feeling with objects. That shirt from third grade summer camp with infinite grass stains, holes, and a questionable tie-dye job? Put it in the "Trash" box. You'll always have the memories and the photos, which can go in the "Storage" bin, but relieve yourself of that fashion monstrosity you outgrew over a decade ago.
3. Do I own something else that can do the same thing?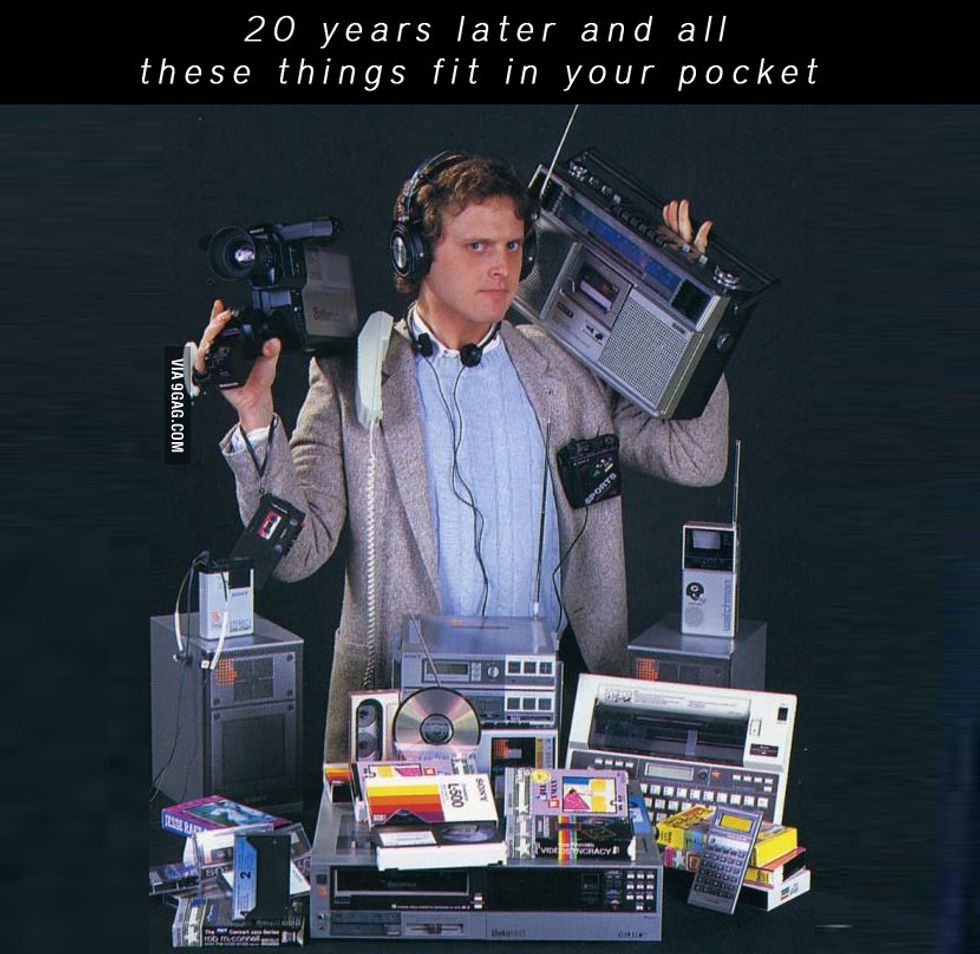 With the wave of new technology that has swept the world away, there are so many new and more concise options we already own. Your phone also doubles as an alarm clock, digital camera, calendar, flashlight, landline, address book, iPod, calculator, radio, planner, and countless other unused items laying around your house. Fill up your "Donate" box, and take advantage of everything technology can do.
4. Does this bring me joy?*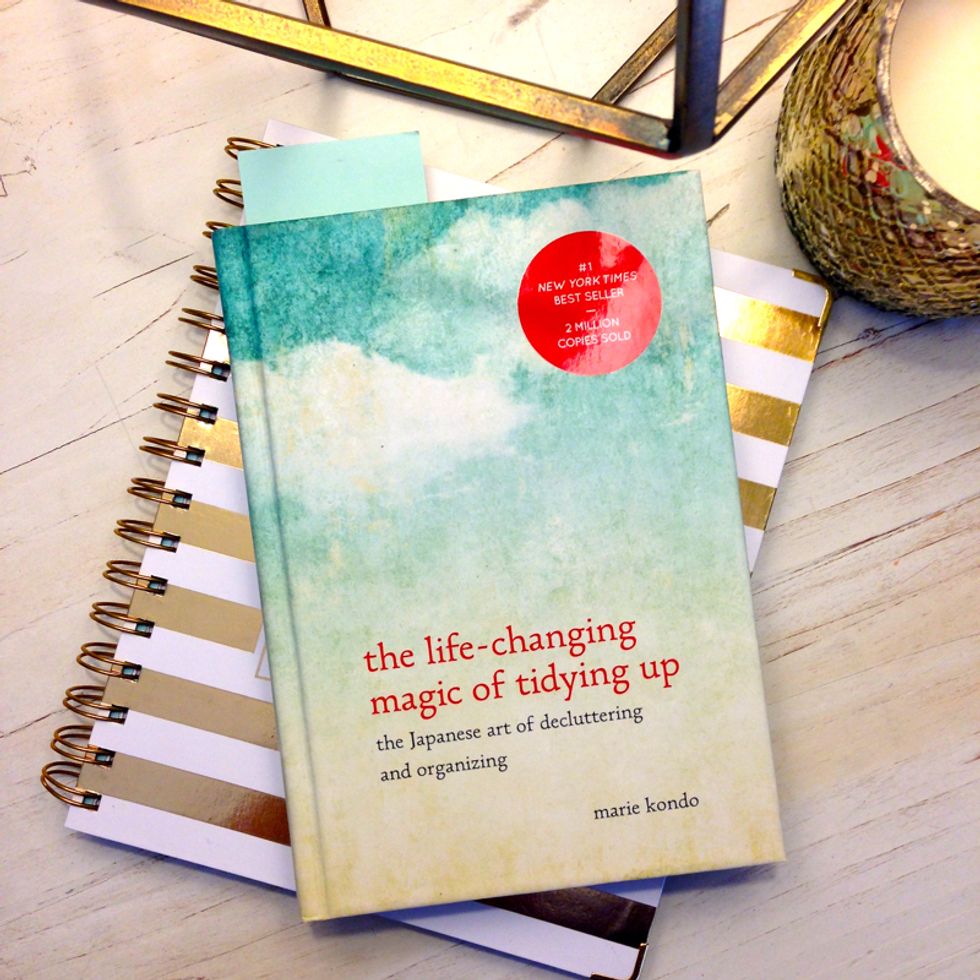 This question was rightfully made famous by Marie Kondo's famous book The Life-Changing Magic of Tidying Up.
It's a simple question, so don't over-complicate it. I didn't ask
could
it bring you joy or
will
it. I asked
does
it. It the object you hold does not add value to your life, why is it in your life? Let the "Donate" or "Trash" box have it.
*The obvious holes in this question will be filled with the next one.
5. Have I used this in the past six months?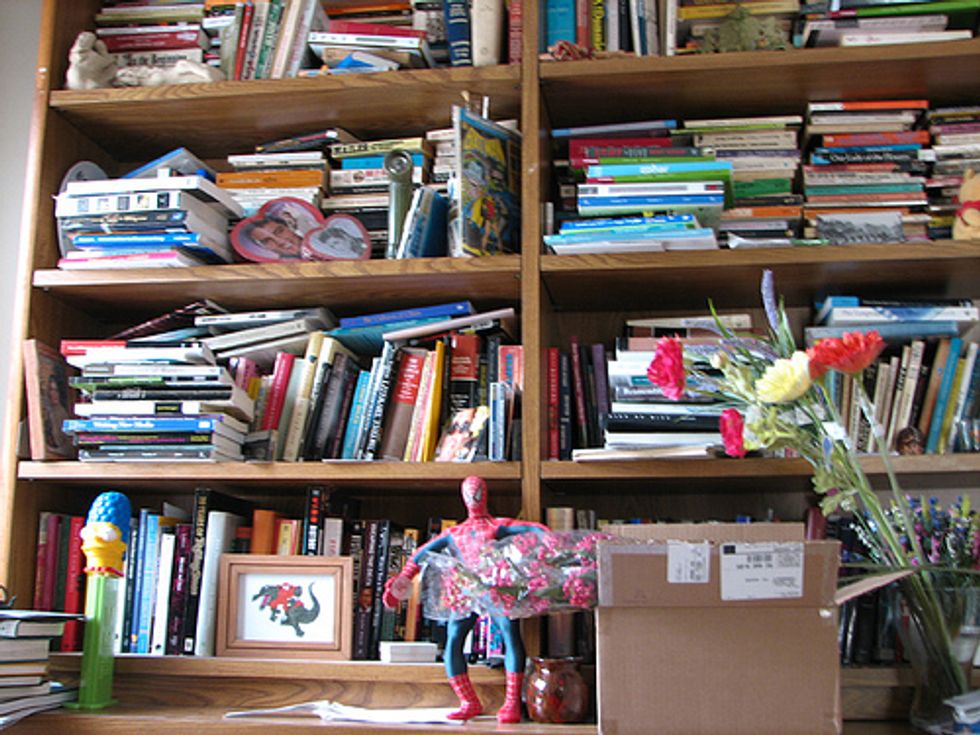 This keeps the joy-bringing question in check. Your toothbrush or running shoes may not bring you joy, but you use them frequently. It's best to keep them around. On the other hand, if you have a sweater that you got as a birthday present three years ago that has been out of your closet twice, it's time to drop it in the "Donate" bin.
6. Am I going to take this to college or to my first apartment/house?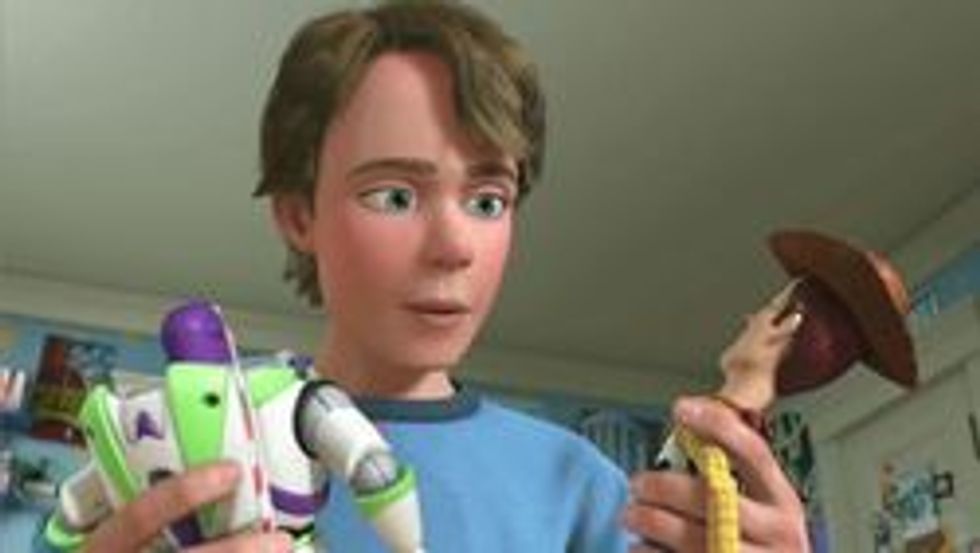 This is a question I find myself asking a lot. I only have one more semester before I pack up for college, so I've found cleaning much easier. Just be honest with yourself. Don't be afraid to be blunt or even brutal. If you wouldn't be caught on a college campus wearing that shirt, just get rid of it now. Your future self will have one less thing on his or her plate. I cleared some shelves of some books I knew I'd never read again. I brought them to my local used bookstore for store credit instead of shoving them back on my bookshelf. My shelves are tidier, and I got a few new books with my credit. Win-win.
If you're really having trouble letting something or things go, but it in a bag in the bottom of your closet. Set a reminder on your phone to go look in the bag in one week. If, after that week is up, you haven't needed it or even thought about it, you should just get rid of it. Donate it to Goodwill, re-gift during the holiday season, or just throw it out. You'll thank yourself later and will enjoy the extra space to wrap your gifts and set up your holiday card, which will, of course, be tidied up once again at the end of the season.
Keep Reading...
Show less
Featured
Because inflated expectations and having marriage as your only goal are overrated.
17078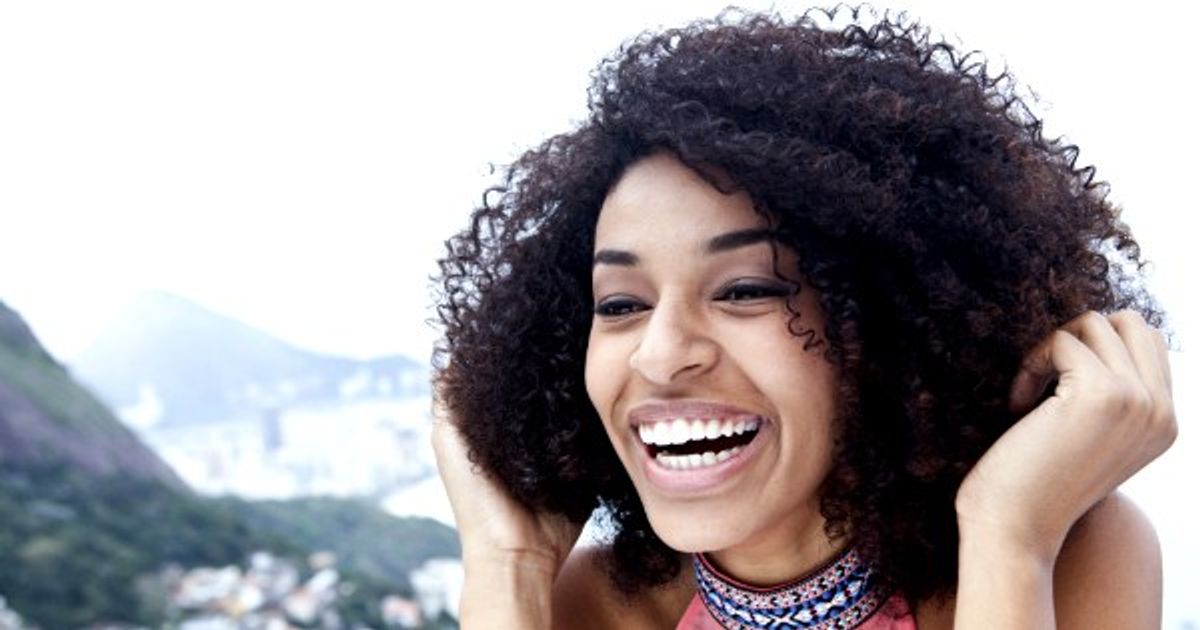 Urban Intellectuals
Although I have since changed my major I remember the feverish hysteria of applying to nursing school--refreshing your email repeatedly, asking friends, and frantically calculating your GPA at ungodly hours of the night. When my acceptance came in I announced the news to friends and family with all the candor of your average collegiate. I was met with well wishes, congratulations, and interrogations on the program's rank, size, etc. Then, unexpectedly, I was met with something else.
"Well Natalie, that's great! And you want to know why?" Enthused a family friend.
"Because my hard work finally paid off?!" I asked cheerfully.
"No, because nursing school means working in a hospital, hospital means working with doctors, and doctors mean marriage material!" She said with a laugh.
I remember the off-putting feeling that I got as the friend went on to talk about meeting her husband in college and how often people meet their spouses in their classes. I was a bit insulted because of the effort that I had put into getting accepted--meeting eligible bachelors or bachelorettes was far from my goal--but it also made me wonder why people so often brought up marriage when I brought up college. The average age of Georgian women getting married is 26 and I'm not necessarily close to considering that milestone. It's not that I was against marriage, but I had little desire at the age of 20 to pursue it.
As I acclimated to my small Southern university and made friends I noticed that a lot of my new friends seemed to share nearly the exact same article with barely varied themes or diction that was generally written by a pleasant looking white college girl or boy from the south. The title was, "An Open Letter to My Future Husband/Wife." I'm serious--if you haven't seen one of these articles then you haven't been on the internet. They are everywhere. There were different types, but they were generally pretty similar.
The religious woman might include that she is looking for a "prayerful" or "God-fearing" spiritual leader to help guide her household or encourage her in times of insecurity. The secular man might include admissions of lax personal hygiene and requests for steamy nights-in and affirmation from time to time. Yet, the common thread here was the youth--and singleness--of the writers (I'm assuming that if you're dating someone seriously then you can just tell them to their face what you need them to be/expect).
I have become a self-professed romantic ever since I met my girlfriend. I think that when you meet the right one even the biggest skeptics, such as myself, relent to a bit of mushy-gushiness. But I'm also very ambitious and career-oriented so I know that marriage isn't something that I will have time for, at least for a couple years. Some of my good friends and family members have married young and that isn't what I seek to condemn here. What really unnerves me about these articles is both the expectation and the lack of fulfillment that these articles instill in their readers.
Imagine being a single girl who is crushing on the cutie lab partner in Chemistry. You've followed him on Instagram and friended him on Facebook. Things are progressing nicely and you even have a date lined up!
One day he posts an article on Facebook entitled, "10 Things My Future Wife Must Know." She excitedly reads it, seeking to know everything about him. Number one: "I seek a girl who knows her worth and who hasn't let a million guys tarnish her purity before me. A woman of God knows that her body is her temple." The girl sits and thinks to herself, "All right, I've had sex with 3 guys--will that be too much for him? Jeez, I mean, I still respect myself and hold myself to high standards. Let's see what the next one is." Number two: "Understand that I'm going to have some baggage. I'm not perfect, I'm a fallen human and I have issues like anyone else. I will need you to encourage and uplift me regardless." The girl isn't sure if she is glad to know that he has baggage in advance or kind of wishes that she just found out naturally over time. Number three: "I promise that I'll kiss you every day like I did on our wedding day. When you walk down the aisle I'll probably get choked up. I can't wait to see you in your dress and sweep you off your feet." The girl gets a little nervous. "I can't even choose a major, much less a husband. Is he really ready to get married soon, because he is thinking about it a lot for a single guy." The list goes on to include essentially a Christmas wishlist for a wife: hilarious, can enjoy a craft beer, but doesn't get "trashy drunk," and loves his family and his flaws.
Do you see where I'm going with this? By the end of the article the girl reading it either feels a bit pressured to change or downplay some aspects of herself--all before the first date. My best first date happened when I had no preconceptions or expectations from the date at all. If you want to warn your future husband or wife about all your issues or let them know what you expect from them spiritually or emotionally then there will be plenty of time to discuss those naturally as your relationship advances. But don't write off aspects in people or promise things before you have even met someone.
When these articles are written by someone who is engaged I understand that a bit more--you are actually about to be married, so I get why it's weighing heavily on your mind and you know the strengths and flaws of your significant other already. But before you believe a single line about how she plans to always let you watch your favorite sport without complaining or how he will always be supportive of your decisions, try a couple months or years together. ("You're choosing ESPN Sports Center over a visit with my mother?" or, "You want me to work more so that you can pursue a law degree?") These lists create a lot of expectations without any substance. It's fine to have standards, those are important, but it's not fair to put all of them out there before the person even knows your favorite color.
I know the importance of choosing a husband or wife if you decide to get married. But take life a day, month, or year a time. Don't live in a perpetual state of waiting--waiting for your boyfriend, then husband, then father of your kids. Enjoy each stage of your life and make each stage beautiful in its own way. I will admit that I enjoy looking at pictures of pretty weddings and thinking of marriage sometimes, but I am not in the financial, academic, or emotional state to even want do that right now and that's okay. So right now I just enjoy my travels, studies, hangouts with friends, dates with my girlfriend, and hobbies. I can think about my marriage checklist later, but for now I'm content to just enjoy late night Steak N' Shake runs with my friends.
Keep Reading...
Show less
Subscribe to Our Newsletter