Ever since 2006, I was diagnosed at age 10 with Pseudo-hypo-parathyroid-ism.
Hey, my name is Chris, I can't eat peanut butter and apparently, I shouldn't be alive. Research says that guys like me with Pseudohypoparathyroidism usually die before birth. Altogether, I'm alive but I can't eat anything with phosphates like nuts, wheat, dairy, dried fruit, and most green veggies. The doctors say I was Assymtomatic, or I didn't have all the symptoms or it wasn't that obvious that I have the disorder. Symptoms of my disorder are numerous, however, I barely have any of them.
You probably never heard of my disorder, and I don't completely represent a perfect model of my disorder but here is some research about the topic.
What is Pseudohypoparathyroidism?
My own breakdown of the word "somewhat underperforming parathyroid." What's the parathyroid? It regulates the amount of calcium in the body.
Fundamentally, it is a condition pertaining to the parathyroid where the phosphates I take in prohibits absorption of calcium. Without meds, my levels of calcium are low, while phosphate and parathyroid hormone levels are high. Because phosphates are the bad guy, I cannot eat anything with it, or at least eat low levels of those foods. Those foods include nuts, dairy, wheat, dried fruit, and greens like broccoli, brussel sprouts, spinach, and asparagus.
What do I take to treat it?
I take Calcitriol before every meal and take tums 30 minutes after (since Tums are pure calcium). I have the choice between a gross liquid and Tums, however, I have no clue as to what the liquid is since I haven't taken it since 2006.
Supports the absorption of calcium.
"Treats low levels of calcium and bone disease in patients whose kidneys or parathyroid glands are not working normally."
Also treats Hyperparathyroidism (too much parathyroid glands), Rickets (softening and weakening of bones in children caused by lack of vitamin D), osteomalacia (softening and weakening of bones in adults caused by lack of vitamin D), and familial hypophosphatemia (rickets or osteomalacia caused by decreased ability to break down vitamin D in the body).
Symptoms:
Headaches, Stiffness or Cramps in the arms or legs, Blurred vision, Stomach aches, Lazy, Lethargic, Sensitive to Light. Seizures might occur in childhood; teeth with low enamel might erupt later in infancy.
How did I get it?
One of my parents X chromosomes
In X-linked dominant disorders, the female with only one X chromosome affected will develop the disease. However, the affected male always has a more severe condition. Sometimes, affected males die before birth so that only female patients survive. As a result females with the disorder more than double the number of males with it.

***Apparently I'm a miracle child; I'm a male with this disorder, which apparently is unlikely since most of my kind die at birth.
***My mom and dad have nothing like my condition so I must have had the gene but it was dormant (or not visible). But now I know that the one X gene I have has the disorder.
FLASHBACK TO BIO CLASS
Males= XY Females=XX
As shown below, if dad has it, only female offspring have the disorder gene. (in this case red means the X carries pseudohypoparathyroidism.)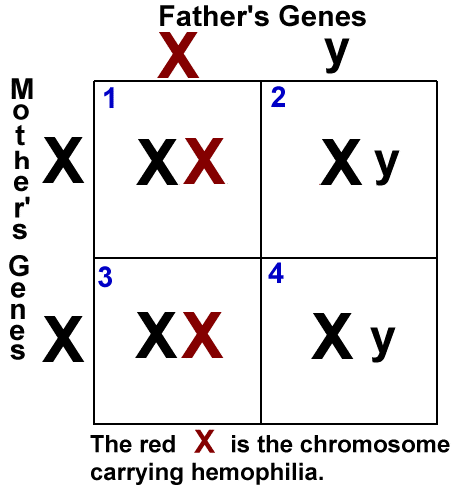 As shown below, if mom has it, either a girl or a boy offspring has the disorder gene.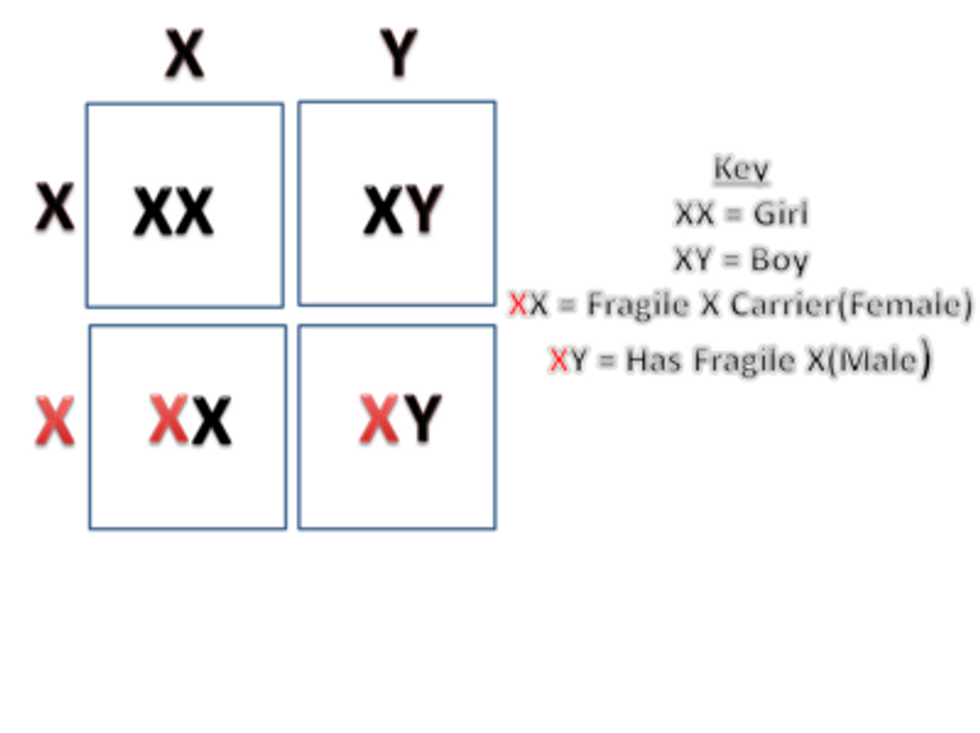 What happens if I don't take the Calcitriol?
Fog-brain, Stomach aches, Cramps, Painful peeing, Kidney stones, Death.
Fog-brain- my family's definition of the inability to think straight.
Stomach aches- they're inescapable, they're a side effect of Calcitriol, and a symptom of Pseudohypoparathyroidism, however, there's fewer stomach aches when taking Calcitriol.
Cramps- Occur if the medicine isn't taken in a matter of months.
Kidney Stones- I assume they occur after a half a year of not taking meds.
Death- May occur after a few years or so without meds.
What might happen if I do take Calcitriol (aka 'what are the side effects')??
weakness
headache
upset stomach
dry mouth
muscle pain
bone pain
metallic taste in mouth
difficult or painful urination
changes in vision
lack of interest in the things around you
feeling tired
lack of energy
fever or chills
stomach pain
pale, fatty stools
yellowing of the skin or eyes
runny nose
decreased sexual desire
irregular heartbeat
rash
hives
itching
difficulty breathing or swallowing