Twinning! Beyonce Carter and husband, Jay-Z, just announced that they are expecting twins.
The announcement came earlier this afternoon when Beyonce posted a photo onto her Instagram showing off her new baby bump while wearing a simple bra and underwear with a veil covering her face. Beyonce looks refreshed and delighted while posing in front of a wall of flowers.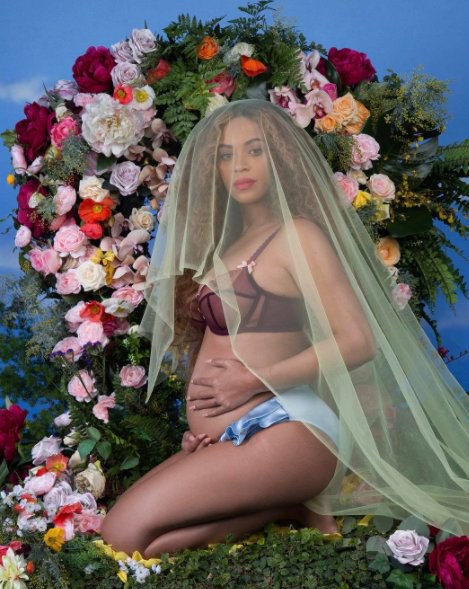 Beyonce then addressed the photo saying, "We would like to share our love and happiness. We have been blessed two times over. We are incredibly grateful that our family will be growing by two, and we thank you for your well wishes. - The Carters."

Of course, the shocking news quickly spread throughout social media and even had its own Snapchat story. And while many of the posts were just of excited BeeHive fans congratulating the Carter family, other Tweets were just too perfect not to receive recognition.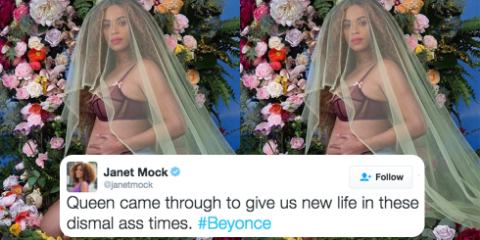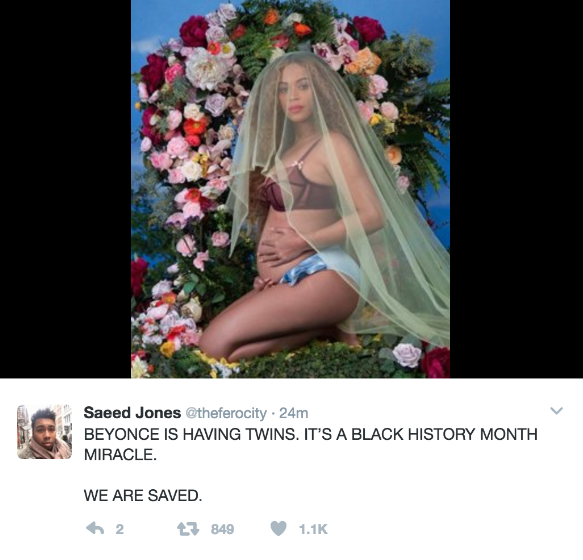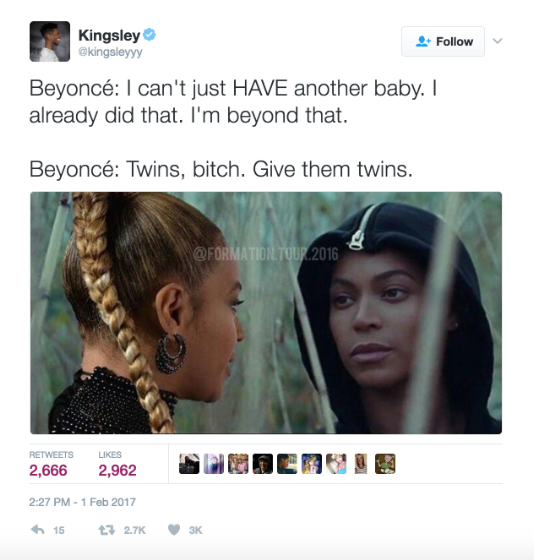 And while most fans are celebrating, others are concerned in regards to if Beyonce will continue to headline the Coachella Music and Arts Festival in April. Earlier this year, Beyonce made history by becoming the first female to headline the music festival in Indio, California in over a decade. However, with two new bees about to join the BeeHive, fans are concerned that Beyonce will not be able to perform because of her pregnancy. So far there have been no official statements on Beyonce's half nor Coachella eluding for an inability to perform. Beyonce is still currently expected to perform both concerts at Coachella in April and the upcoming Grammy Awards. So relax BeeHive, Queen Bey is out to save and bless us all.