I recently came across a book I had while I was in elementary school. Every year during school I filled out questions and topics to show how I've changed during the years. It was a little bittersweet to read about the dreams and aspirations I had as a child. As I got through the book, I began to wonder how my answers differed from a child today. I roped my twelve year old sister into answering the same questions I did when I was in sixth grade.
My sister's name is Riley and well, she's basically a tiny me. As she grows up she has started looking more and more like I do and her personality is even very similar to mine. We might be eight and a half years apart but we get along really well. Growing up I spent a lot of time with her and when we were in public a lot of strangers thought I was her very, very young teenage mom. With all of this in mind, I set out to see how similar the two of us really are and how much things have changed in eight short years.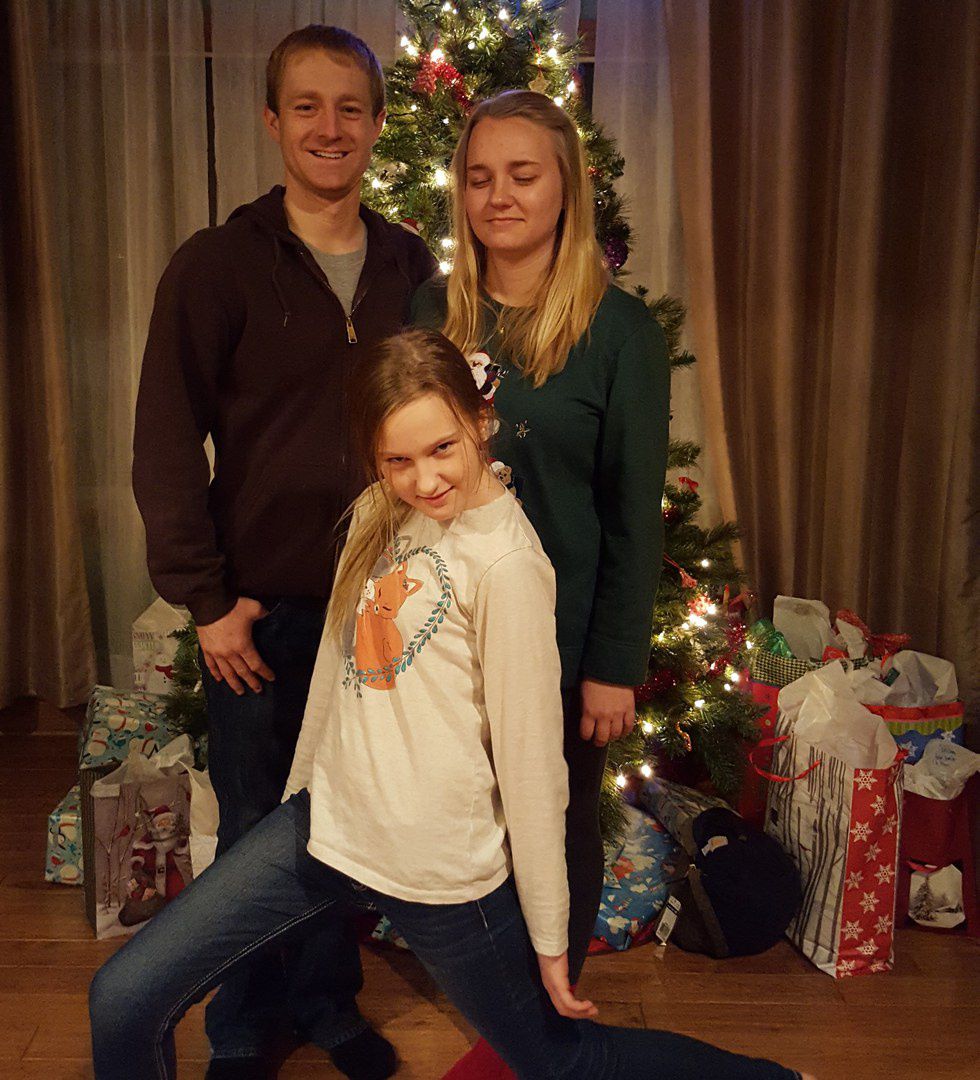 Height:

Me: 5' 2"
Riley: 5' 1" AND A QUARTER
Weight:
Me: 110 lbs
Riley: 100 lbs
Favorite class:
Me: Computer Class
Riley: Math Class
I'm really into activities like:
Me: Track, Speech, Volleyball, Gymnastics, 4H, & Cheerleading
Riley: Basketball, Track, & 4H
My best friends are:
Me: 2 girls from class & girls from school we co-oped sports with
Riley:Girls from her school & girls from school where sports are co-oped
When my friends and I get together, we like to:
Me: We do everything together. We are NEVER apart.
Riley: Play a game or play some sort of sport
Favorite Sport:
Me: Track & Volleyball
Riley: Basketball
Favorite Magazine:
Me: Seventeen
Riley: I don't like magazines…wait, I like those People magazines because they've got those "spot the difference" things
Favorite Music:
Me: All music but I really like Hinder or Nickelback
Riley: Country, especially Thomas Rhett
Favorite School subjects:
Me: Computers & Grammar
Riley: Math, Reading, & PE
In 100 years, I want people to remember me for:
Me: Standing up for myself
Riley: Being smart
The thing that makes me stand out from the crowd is:
Me: I'm 100% me. Just being me is what I'm all about.
Riley: I'm weird… I don't know.
When I grow up I want to be:
Me: Fashion designer. Or become an artist or photographer.
Riley: A lawyer (apparently I made a face because then she said, "What? You don't think I could be a lawyer?")
If you could travel anywhere in the world for free I would go to:
Me: Germany
Riley: Everywhere in Europe
My favorite electronic is:
Me: My MP3 Player (the only other electronics I had was our home computer and TV)
Riley: My Samsung Tablet (she also has access to a TV, Laptop, our parent's iPhones, and a brand new Chromebook she got for Christmas)
On the computer, you can find me on:
Me: Yahoo Messenger or MySpace
Riley: Facebook and YouTube. I don't really do anything other than YouTube. (As I type this she's sitting across the room from me, watching a YouTube tutorial on her tablet.)
My favorite outfit is:
Me: My Aeropostale shirts and Bermuda shorts
Riley: Plaid shirt, my cowboy boots, and a pair of jeans
My favorite TV Show:
Me: "Hannah Montana" and "Suite Life of Zack and Cody"
Riley: "Pretty Little Liars" and "The Middle," I really like "The Middle"
Comparing our answers, I am beginning to think that maybe we aren't all that similar as what I assumed. We are both really athletic (me in sixth grade anyway), compete in a variety of sports, and enjoy academics. At her age I enjoyed computers class because we got to learn how to use Microsoft Office and the internet. Riley informed me they no longer even teach that class because kids know how to do use both those programs by time they're in sixth grade. We competed in different sports and when I was in school we offered cheerleading, so she doesn't get that experience. Although, I doubt she would ever try that. I was also able to see how technologically advanced we are compared to when I was in sixth grade (2007-2008). I had a MP3 player and would've killed to had an iPod but they were so expensive, whereas Riley listens to all her music via YouTube and Spotify on her Tablet.
Regardless of how similar or crazy different Riley and I may be in our choices, she's still my sister and I'll love her until the day I die.