R&B and Hip Hop artist Tremaine Neverson also known as Trey Songz took over Cal State Long Beach's Walter Pyramid on Thursday, May 5.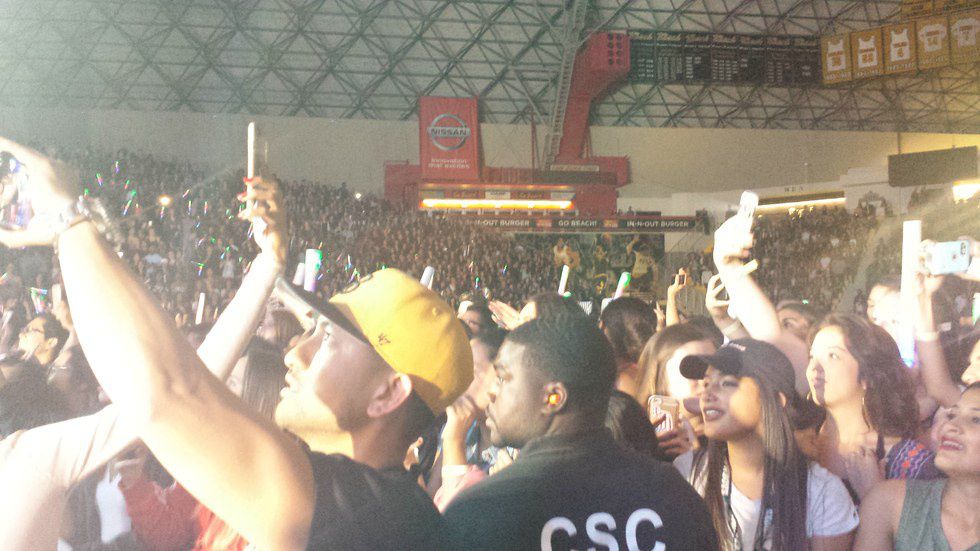 Associated Students Incorporated biggest event of the year brought many students together to sing along to Songz' biggest hits that include "Slow Motion," "Foreign," "2 Reasons" and many more.
Before Songz took the stage, Kbeach's very own Dj B-Rokk dropped hit after hit that kept the crowd excited and on their feet.
Bach Radio is a student-run radio station located on the first floor of the University Student Union at CSULB. Dj B-Rokk is one of Kbeach's many Djs. B-Rokk is a student at CSULB and this was not his first time opening for a renowned artist, in spring 2015 he opened for recording artist Miguel inside the Walter Pyramid too.
While Dj B-Rokk kept the music going, MC Ray also entertained the crowd while they waited for Songz to perform.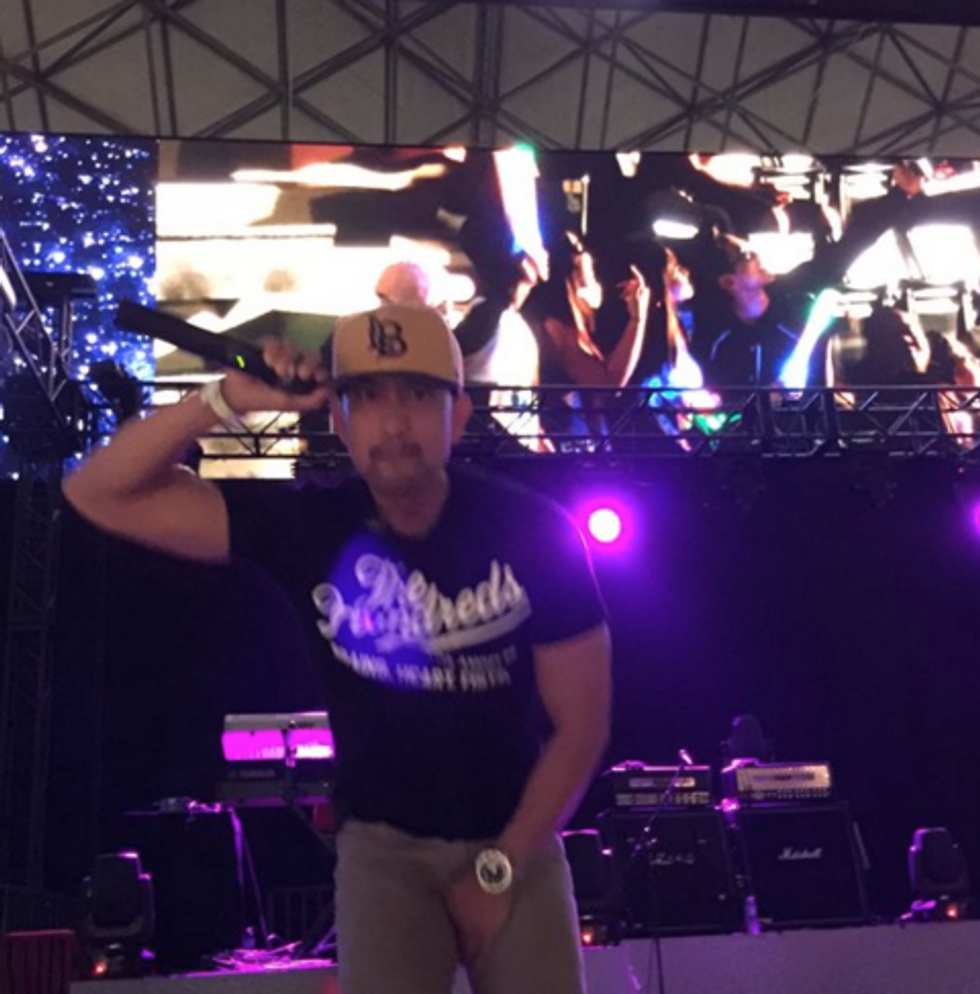 After a lot of chanting and a dance competition, Trey Songz took the stage at around 9pm. He opened the show with "Foreign" followed by "Need a Girl," "Can't Help but Wait" and 18 of his other hits. Although he did not sing the entirety of each song, it was an overall great performance.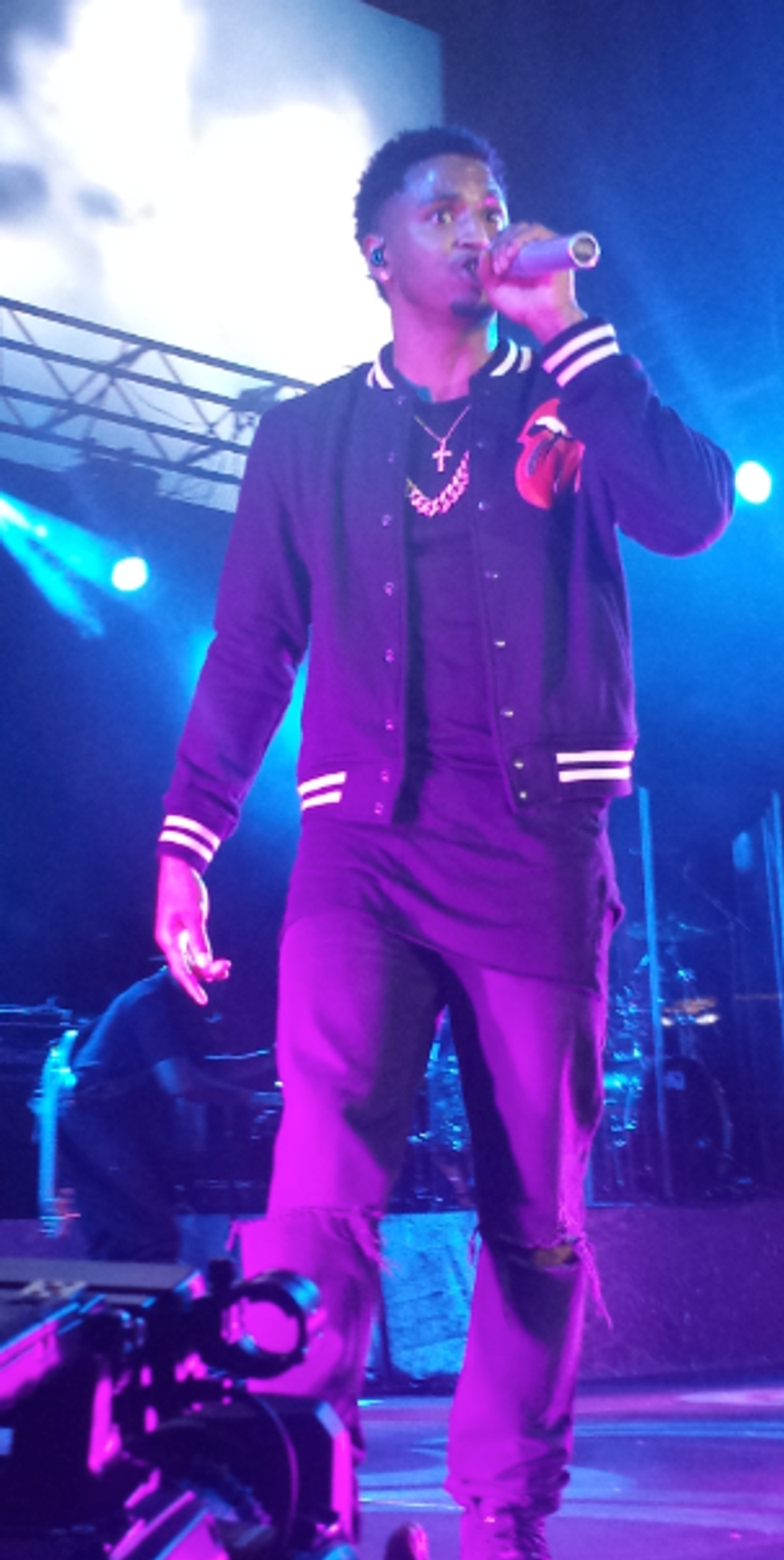 The women in the pyramid were going crazy! Especially, when at some point in the night he took off his shirt. Which song was it? I don't remember but does it really matter?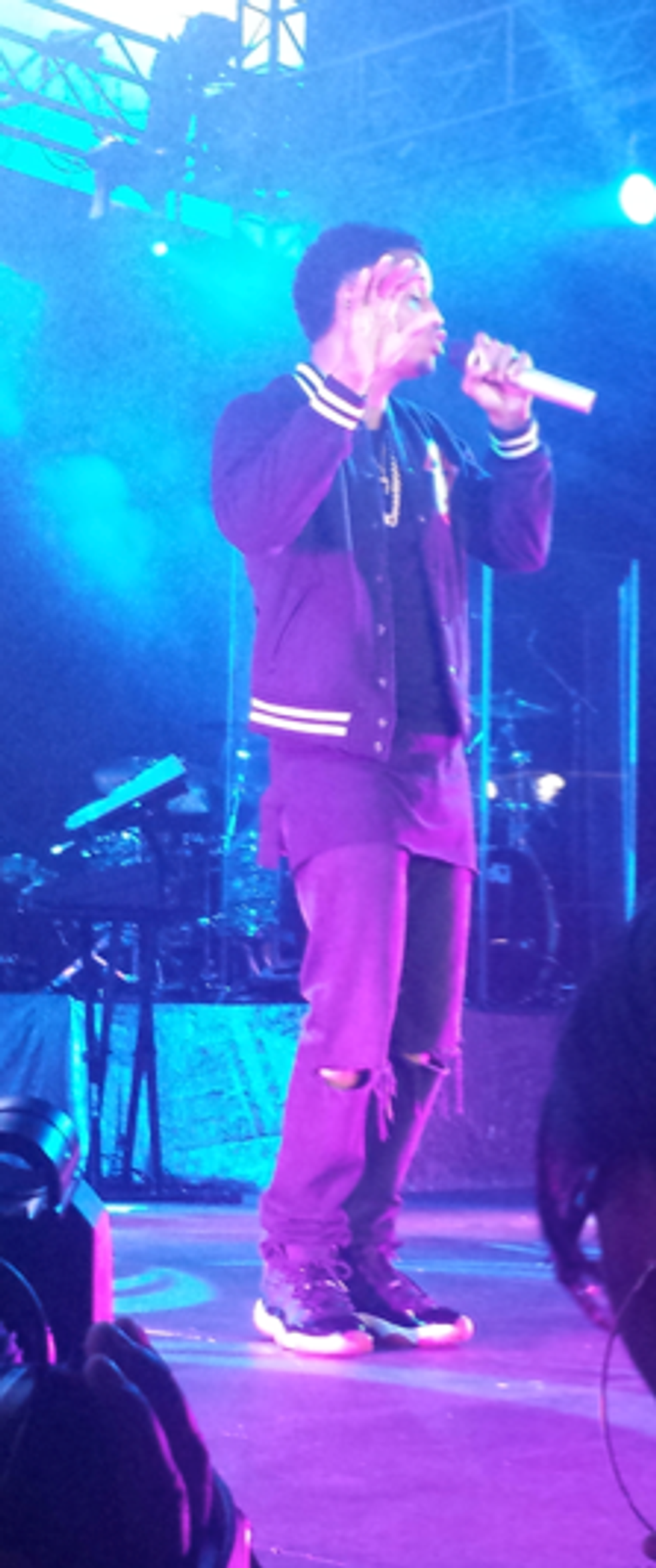 After he finished his set on the stage he walked over to the press conference where he answered questions asked by CSULB's student media; Kbeach Radio, College Beat TV, Daily 49er, Union Weekly and ASI Productions.
Kbeach asked how does he manage to maintain a top image for more than a decade. His response was that he remains true to himself and to his fans. He does not fall into trends for attention; he works hard and remains true to himself.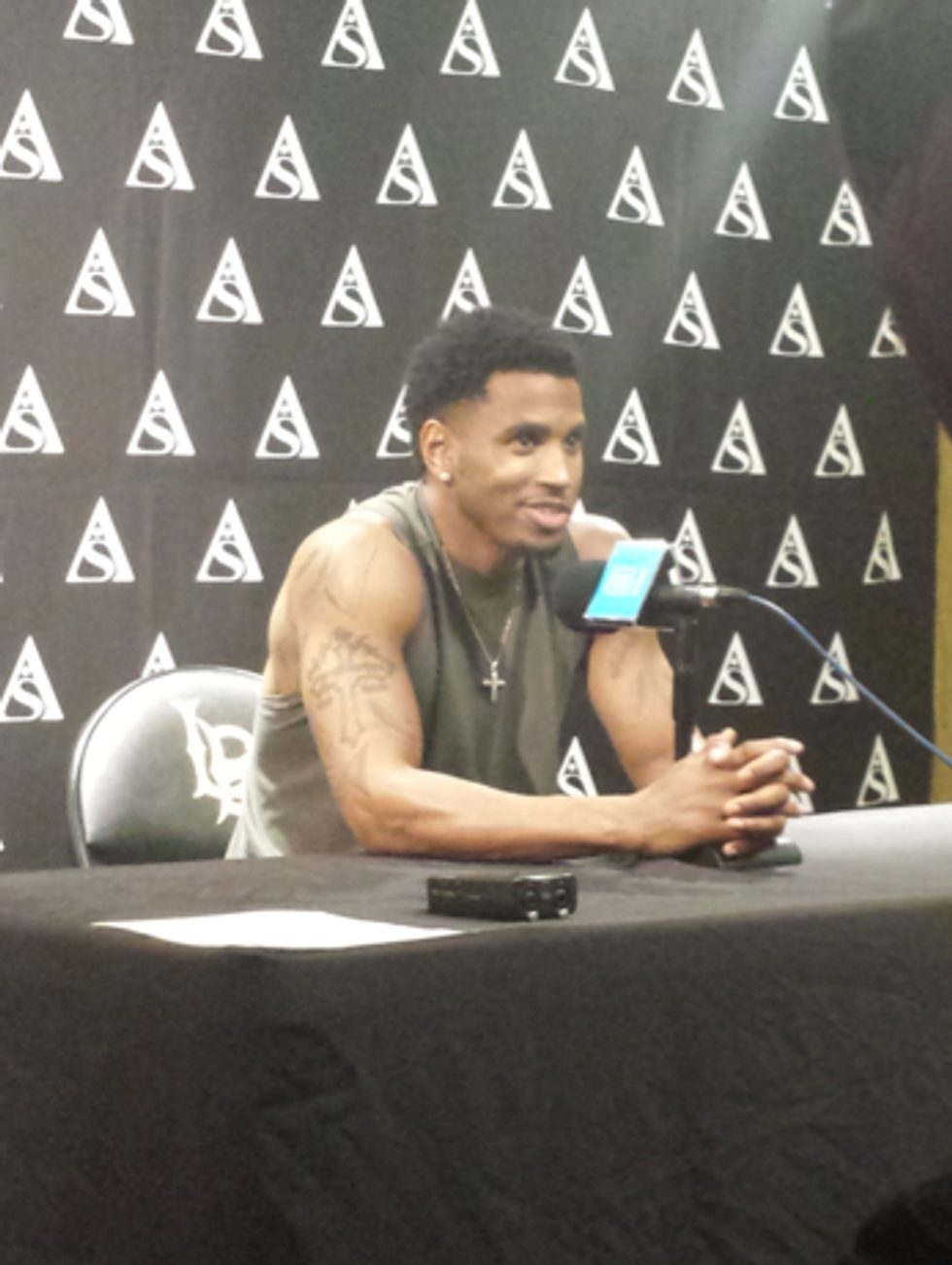 ASI Productions asked where he gets his inspiration to write his songs.
"Sometimes I sit in front of the mic and it comes to me, sometimes it's a collaborate effort, where somebody has written a song for me and I get to change things and cater it specifically to me," said Songz. "I am in only competition with myself in my mind, I just want to make a better album, better song than last time and be a better me than I was yesterday."
Songz mentioned that he is in the studio and has worked on a few new songs when College Beat TV asked whether he has reached his peak in creativity.
"Creativity is at its highest for me, at this point I can do anything and it'd be acceptable being in the game so long," said Songz. "To be able to create steadily, be able to make music and have people love what it is that I would do for free probably puts no limit on my creativity, I just try to push myself further."
Songz concluded his visit at CSULB by taking photos with the volunteers from Program Council and the student media.