1. Milford Sound: New Zealand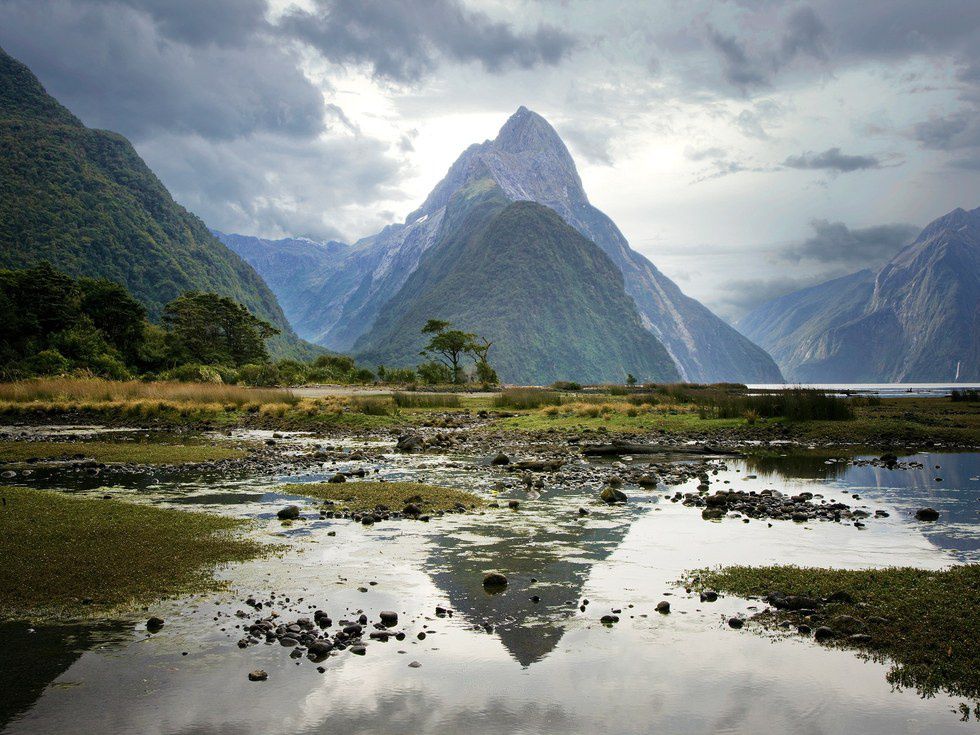 Milford Sound is one of New Zealand's largest Fjords that was carved by glaciers during the ice age. There are many possibilities here. Tourists will Kayak a large running river that flows into mini lakes. For others, hiking the Milford track puts one during some of the most vivid and beautiful scenery in the world. Here adventurers can feel like explorers who have stepped into a lost hidden world. The natural beauty of Milford Sound is enough to make one realize the true magnificence of our world.
2. The Rainbow Mountains of China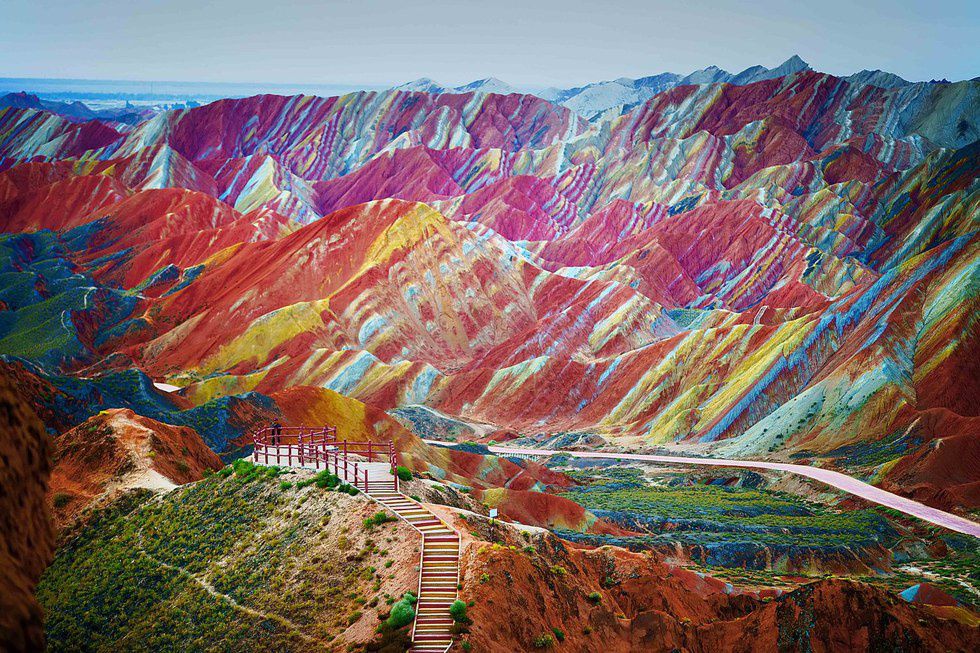 These geographic wonders look like they were painted with a giant paintbrush. The bright and vivid colors stand in sharp contrast to the surrounding greenery. As wild as it is, these mountains are a part of our world. Who wouldn't want to see these goliath, painted beauties in real life? One can find them in the China's Danxia Landform Geological Park. This wild spectrum of color does exist in the real world, believe it or not. No Photoshop is necessary to see the natural beauty of this mountains.
3. Galapagos Islands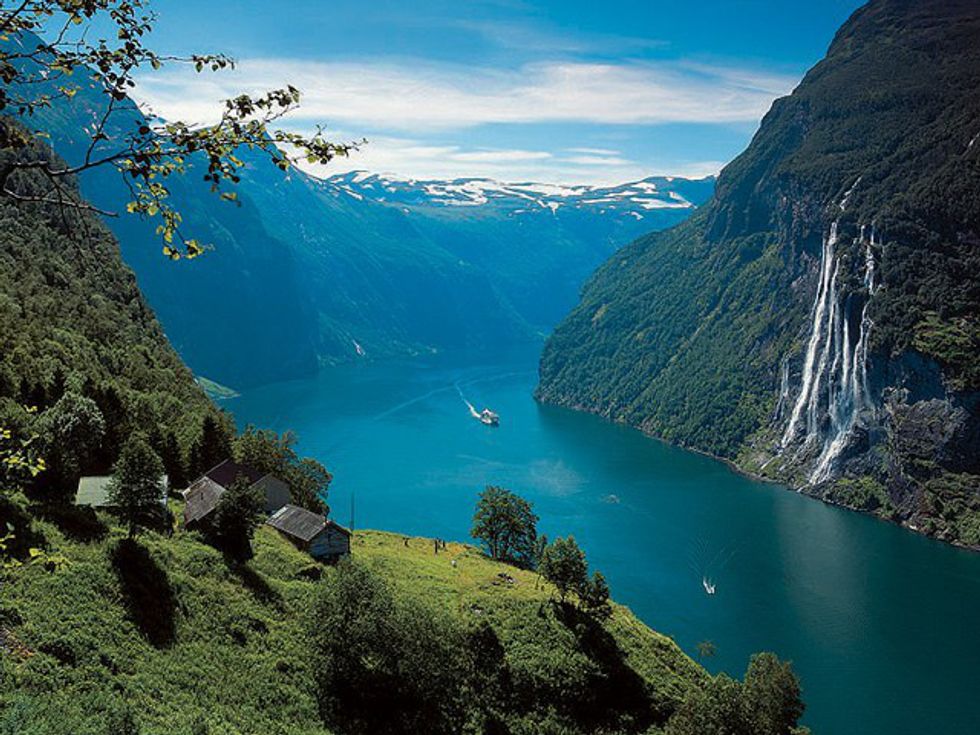 The Galapagos Islands are comprised of 13 main volcanic islands and six smaller islands (19 in total). Although famed for Charles Darwin's excursion, they are far more interesting than one might imagine. There are 900 species of animals found in these islands. Further 200 of these species are specific to the Galapagos. The natural blue pristine waters, lush vegetation, and diverse wildlife should attract even the most versed traveler to this archipelago paradise.
4. Bora Bora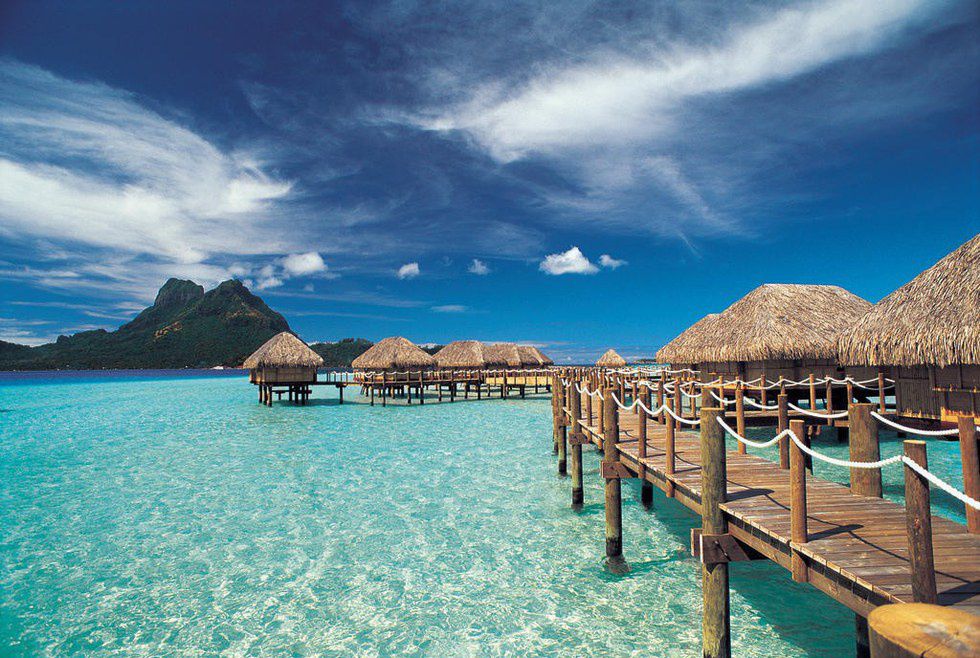 This Polynesian paradise offers one the chance to live like a native Polynesian. The clear open sky and the pristine calm waters offer one the unique opportunity to observe diverse marine life with little difficulty and clear visibility. Many resorts are built on the Island and offer many different tours and experiences for outsiders.
5. Lake Bed, Slovenia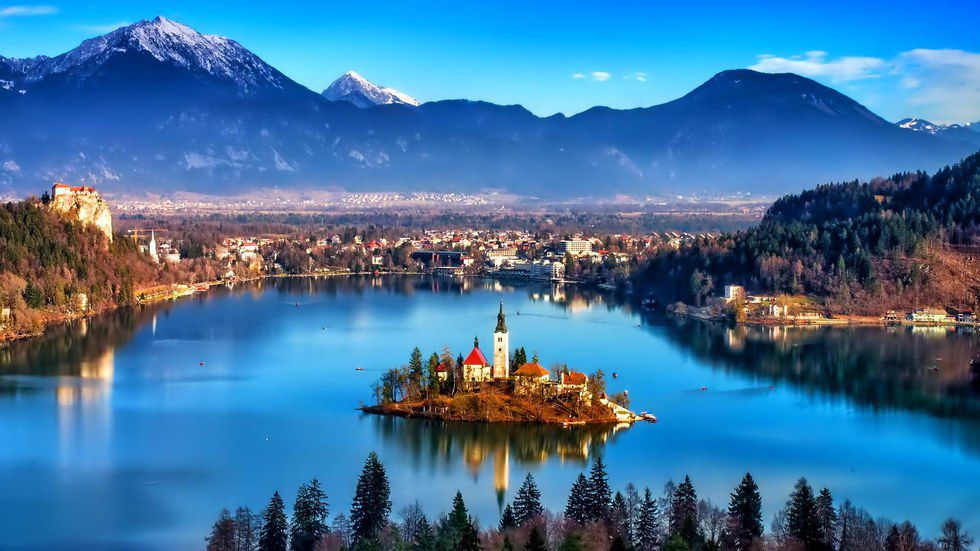 Lake Bed, Slovenia is a lush green in the summer and becomes a frozen beauty in winter. Ever want to live out your own real life version of the movie Frozen? Just go to Lak Bed in the winter. Lake bed rests high in the Alps of Slovenia, where the air is crisp and refreshing. Many tourists will flock to this location in the summer for kayaking or hiking the surrounding hills.
---