I'm thankful for you.

Every day since I can remember, you've taken it upon yourself to remind me of what it means to be human. When this began, you'd say that we shouldn't underestimate the pain of isolation, because this simply defies the human condition. You say we're meant to be loving by nature.
As I'm filled every day with fear and unease, you've reminded me that it's okay to feel that way, and that despite your confidence, you're feeling afraid too.
That fear doesn't stop you though, and I won't let it stop me.
The most important thing I've learned from you is what it means to be truly tough. You remind me that being patient with one another or that smiling at a stranger on the street is harder than keeping to yourself – that bringing kindness into the world takes a resilience that we often forget we're capable of.
Nearly every day, you show that toughness isn't just being tough: it's being smart, disciplined, unified, and above all, loving.
Part of what makes you so unique is your constancy. Your focus evolves day by day, but you've never strayed from your message that we'll get through this together by trusting in facts and in reason. Your simple reminder every weekend, that "Today is Saturday," reminds me without fail how quickly time moves when you're there to lead me through these days.
From the humanity you show in describing the human condition, to the compassion you remind us to tie to toughness, to the calming constancy of your daily briefings, your leadership is like that of a friend. You've sown trust and admiration with your handling of the novel coronavirus, and I know the nation will heal stronger by your hand.
No other American is guiding me through these dark days like you. So, Gov. Andrew Cuomo, I'm thankful for you today and every day for your empathetic leadership. To be "New York Tough" is to be what's best in our country; to be patient, unified, and loving is to give hope to one another.
I may not be a New Yorker, but you're helping me get through this pandemic, Governor Cuomo, and I'm thankful for you.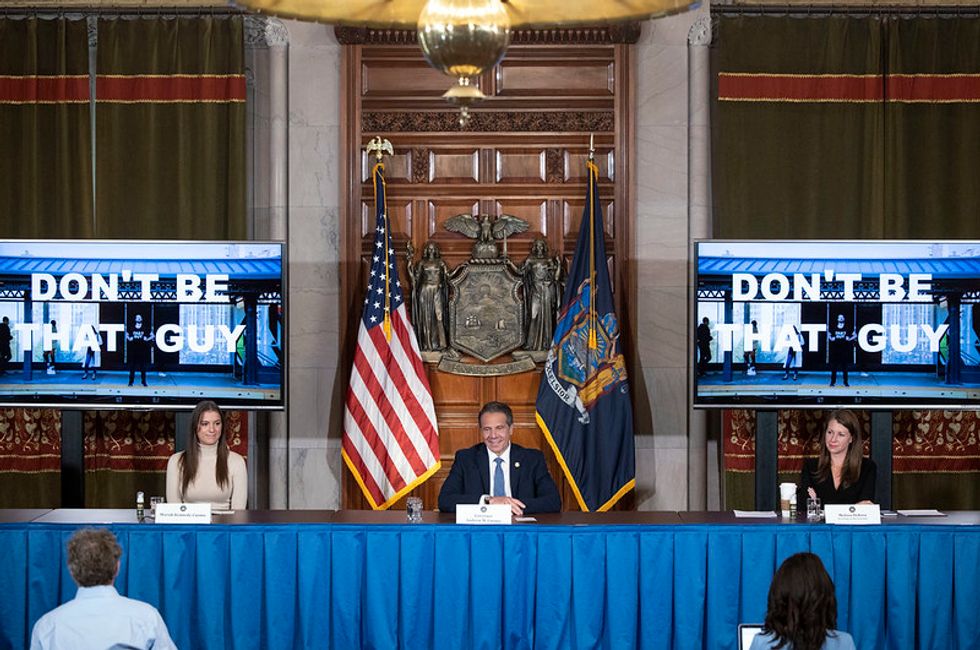 Mike Groll/Office of Governor Andrew Cuomo on Flickr
(Honestly, who else would I be writing about?)