It's that time of year again, and you feel that love/hate relationship for one of the biggest holidays of the year begin to bloom. On one hand, you get to see family, eat delicious food and open presents, see your favorite cousin... But on the other hand, you have to deal with a handful of your sometimes-misogynist relatives who don't know when to shut up, while also trying not to let them see how much of a mess you really are. So, how do you manage without chugging an entire bottle of wine?
You've managed to get through appetizers without being interrogated by your grandmother, but as you sit down for the main course she chooses the seat next to yours. You shake it off and start to pile potatoes onto your plate, but as the chewing slows down, conversation picks up. The room seems to quiet to a dull whisper as your dear old grandmother turns to you and asks one of the questions you dread most:
"So, how's your love life?"
Deflect, deflect, deflect.

Worry not, you can get out of this situation without breaking your granny's heart. Try something like "Oh, well, I'm actually trying to take some time to focus on my studies right now." Then, to really shove the attention into someone else's lap, mention that your brother has been seeing someone new. Works like a charm every time, even though you're crying on the inside because now you're aware of how nonexistent your love life really is.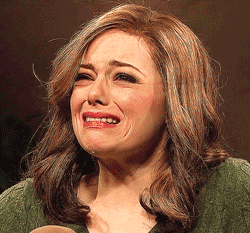 You think you're in the clear, right? Wrong. Your aunt turns the attention back on you and asks another dreaded question:

"How's school going?"
Now it's time to take a deep breath and bottle all those emotions up to let them age like a fine wine, because there's no way in hell you can actually say "Well, I get an average of four hours of sleep on a good night, but I got an A on my Physics exam!"


Unfortunately, deflection isn't going to get you through this one, and you're gonna have to lie through your teeth. Plaster a fake grin across your face and say something like, "I made the Dean's List last semester, and I'm all signed up for the Spring!" It's not completely a lie, but it's not enough to let them know you're actually drowning in assignments. Perfect balance.
Congratulations, you've made it to dessert. You think you're finally in the clear, and count the seconds until you and your favorite cousin can disappear to hang out in the garage. No such luck.
Your younger sister decides to mention a debate from her Global Politics class, and suddenly your grandfather blurts:
"Talk about that election, huh?"
The ground beneath you practically opens up and swallows you whole as the table bursts into a frenzy of political debate. At this point, there's nothing you can do if you want to make it through this dinner alive other than disappear.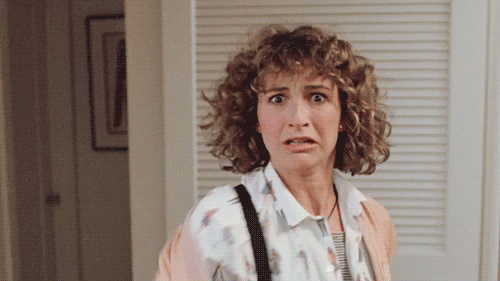 Quietly remove yourself from the table and find a safe place to finish your dessert in peace.
Basically, just lay low and give your relatives enough information to hold them over until the next holiday, remember you're not alone, and find comfort in the fact that New Year's isn't a family holiday. Everyone has to deal with their crazy family on Christmas. God willing, you'll make it through the holidays alive.