If you've never heard of Young Life, it is a christian organization for middle school, high school, and college students. Young Life has camps all over the U.S. that people travel to every summer to get to know Jesus.
If you've ever participated in Young Life then you'll fully resonate with a few of these things on my list.
Young Life camp is land of the Chacos.
Pinterest
Also known as the Jesus sandal, i've never seen so many chacos in one place than I have when I serve at Young Life camps over the summer. To be quite honest, why would you not own a pair? They're comfy, perfect for adventure, and you get sick tan lines. Birkenstocks — as well — are a popular camp shoe.
Songs you've known your whole life may be altered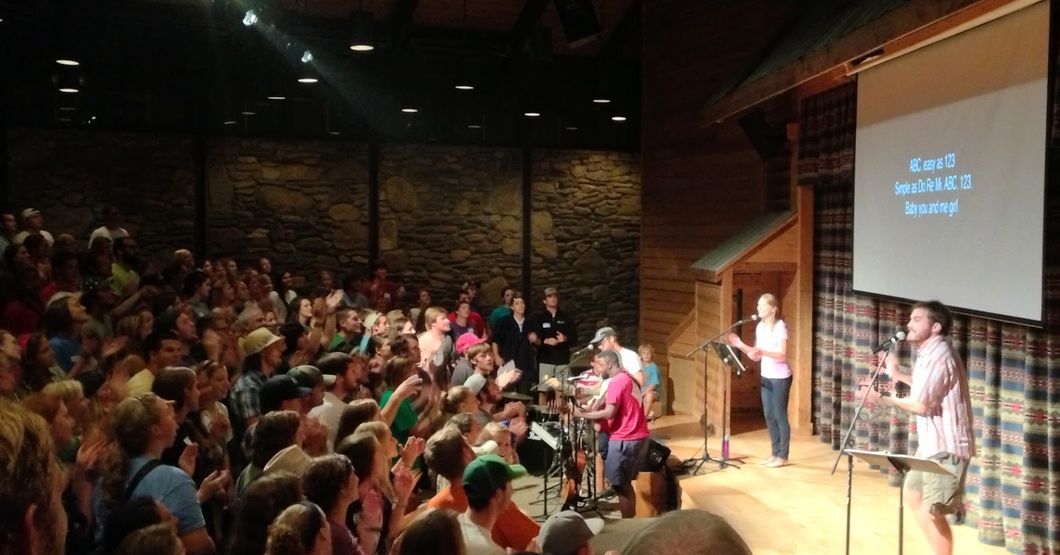 http://www.younglifeleaders.org/2013/09/over-150-young-life-club-songs-for-new.html
Singing songs in club isn't normal — it isn't supposed to be. When I was a Young Life leader and led songs in club, I was told to basically go insane...In the name of the Lord, of course.
One way to know if someone has ever done Young Life? because they sing "Lean On Me" like this:

"I help you caaarrry onnn for, (five!)
it won't be long, (short!)
till I'm gonna need, (elbow!)
somebody to leaaan on!"

Another fun one is: "Sweet home alabama! (BAMA, BAMA, BAMA!)"
Giving someone a spoon is a big deal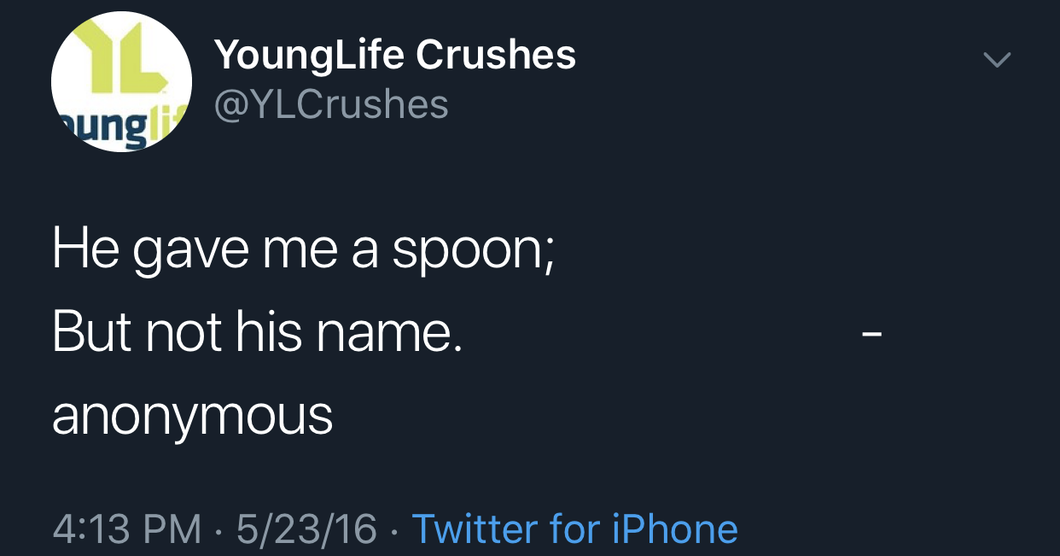 Again, if you know, you know. But if you don't, the tradition at Young Life camps is to give your camp crush a spoon.
At the middle school or high school age, it's prime time for people to be crushing on each other — trust me, we've all been there.
Once when I was working at one of the middle school camps in Central Oregon, Creekside, I was working in the ice cream shop and we usually have plastic spoons out for campers to grab for whatever it may be. Once every camper week we would surprise them with a night opening of the gift shop and snack bar.
Well, lets just say one week we lost a LOT of spoons.
Big Cookie is the best thing ever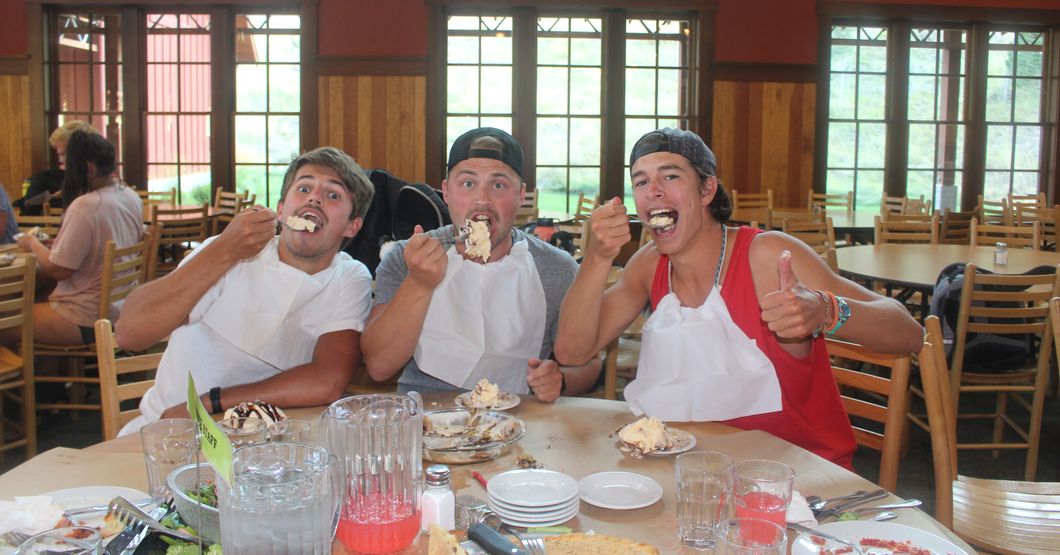 Sarah Hall
Many locals will refer to this as 'pizookie,' but here we call it the 'Big Cookie.' They're the best!
Club games get crazy, y'all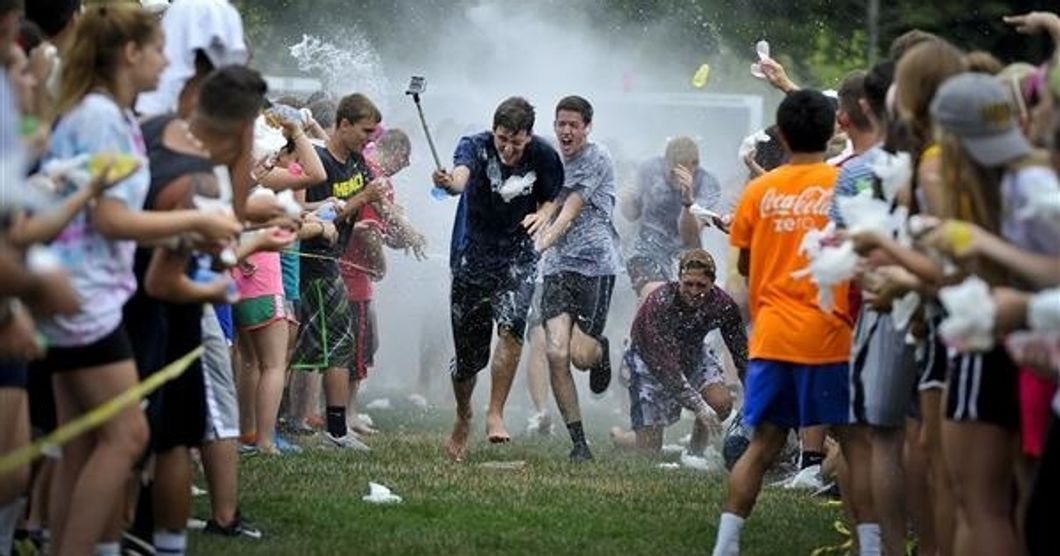 https://harrisoncounty.younglife.org/Pages/YL%20Harrison%20County.aspx
You may or may not have to chug a redbull through a sock, or carve a pumpkin blindfolded. Who knows.
You knows who Brandon Heath is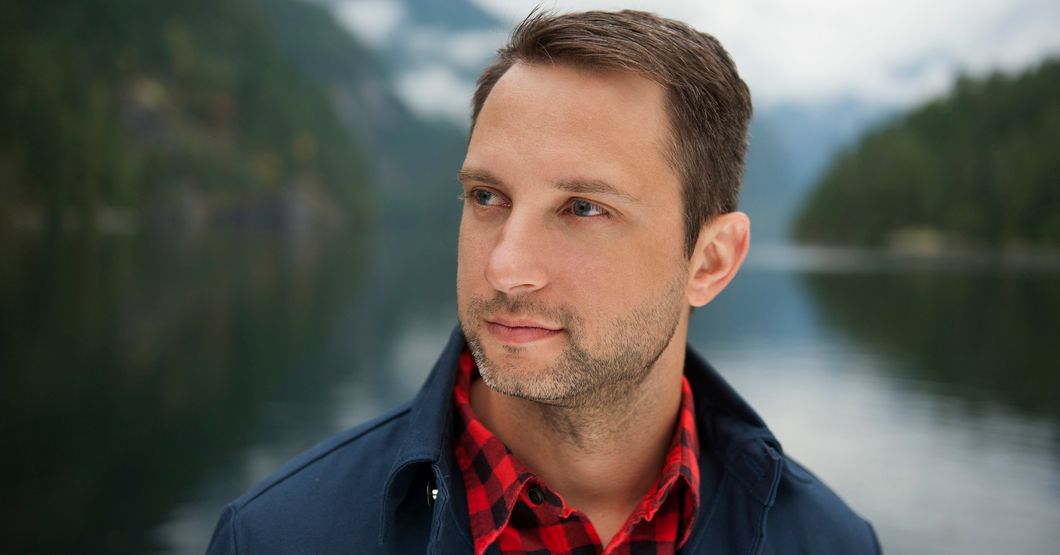 https://www.brandonheath.net/artist-bio/
And you probably have heard his music during a cardboard testimony.
Brandon Heath is a christian music artist who has sang at a plethora of different Young Life Camps. His song "I'm Not Who I Was," is used in many cardboard testimonies which, if you've never seen a cardboard testimony, usually Young Life kids or leaders will write down 2 phrases on either side of a piece of cardboard summarizing their faith journey. These are presented at Young Life camps, banquets, etc.

Young Life t-shirts are top tier clothing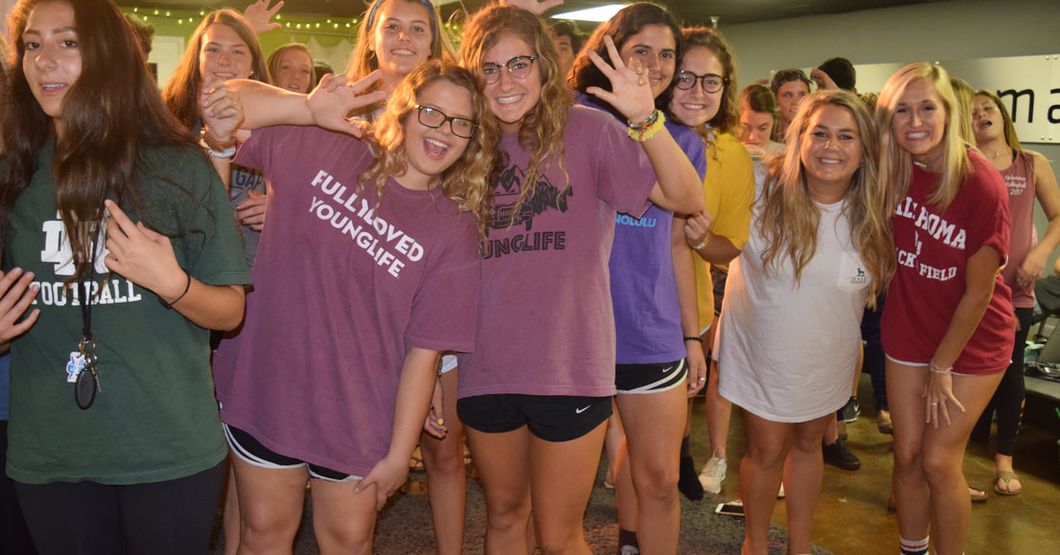 http://www.younglifemanateecounty.com/young-life.html
Seriously, Young Life shirts are the freakin best! My dresser drawer is full of them.