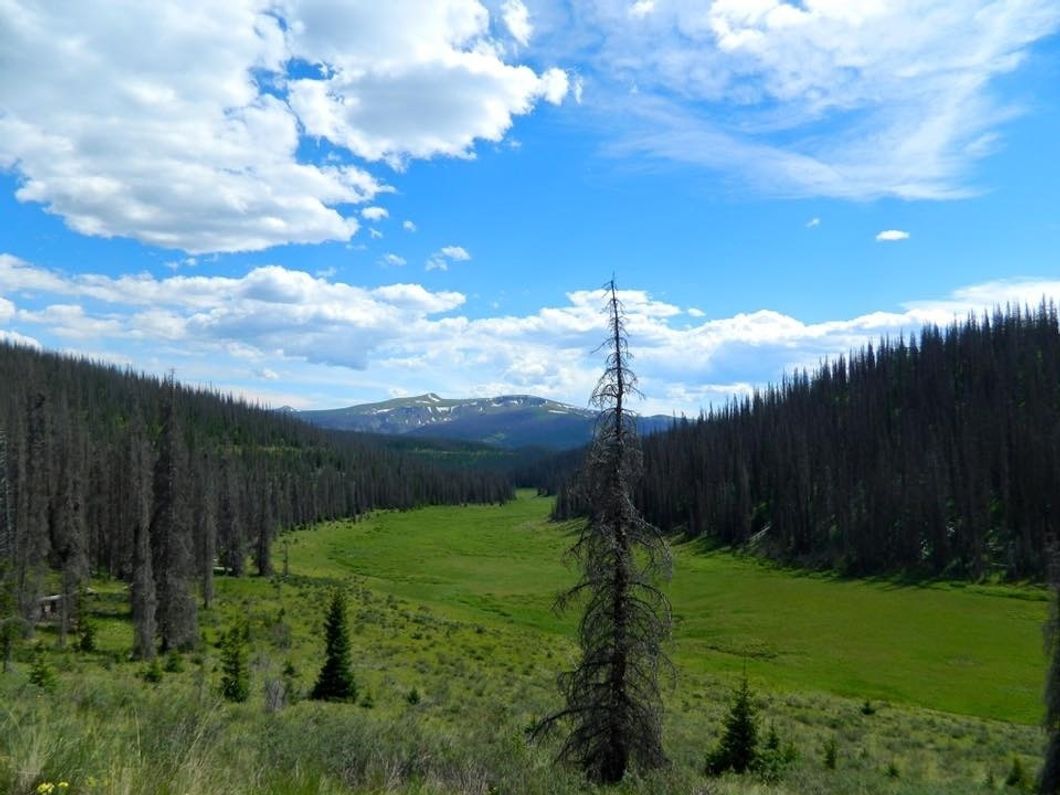 Genna Thomas
Sometimes I think about how lucky I am. I think about how many places I have been in the world and how much of the world I have already experienced at such a young age. My family used to go out of the country at least once a year if not more. We loved seeing different parts of the world and that's how I plan on raising my children. Seeing different cultures and some of the most beautiful places in the world. In my opinion, it's not all about the resort that you stay at, although the all inclusive and ocean side rooms are fantastic. The trip should be about exploring the places that we do not have the pleasure of seeing every day of our lives and living in the moment.
One of my most favorite trips I have ever been on was called Wilderness, a young life camp trip.
I had been to young life camp every summer since I was in the seventh grade. Going to Georgia, Michigan multiple times, Minnesota, and finally, we were heading to Colorado after my junior year of high school. During a normal young life camp, we would stay in cabins, usually very nice cabins, and be busy swimming, doing the high ropes course, playing mafia, having one on one with our leaders or talking about Jesus. This year was going to look a lot different as we were about to climb a 15,000-foot mountain and spend six nights sleeping outside in tents in the middle of Colorado.
I was incredibly nervous when I signed up for this trip but was so excited to take this leap and grow in my adventures in my life.
It all started to become real as my grandma and I headed to REI to buy all of my outdoors items and the man made me get in the sleeping bag to test it out since I would be spending so much time in it. The bus ride to Colorado, a solid 27 hours, was truly an experience. Luckily I had my best friend Julia in the seat next to me as I do on every young life trip. When we finally got to camp, I realized that I was seriously about to climb a mountain. We packed up our things in a 50-pound backpack and I remember thinking there is no way these guides expect me to carry this at all times while climbing. BUT OH WAS I WRONG. We put those babies on and made our way to our mountain. We got in a bus that drove my trail group out about an hour to our mountain. They dropped us off and said see ya later and that was it! The first day we hiked around 5 hours and boy we were tired by the end. We finally got to the campsite and I thought it was the best day ever. Little did we know how much of a treat we were in for the next day.
The second day was a whirlwind of events as it was still to this day the longest day of my life.
We hiked much more than intended, and one of our trail girls had to be medically evacuated due to altitude. Therefore, things were not going as planned for this day. Now I won't take yall through day by day because now that's an experience for only my trail group if ya know what I mean. But I will tell you, this was quite easily one of the most challenging things I had ever done. At points in the trip I would say out loud, "I don't even know how my feet are moving right now" and I could hear my leader, Sarah Wright, say "its God gena, God moves your feet for you when you can't" and that, I will never forget. The point is that, even when we think that we can not go any farther, that this is the end, it's over. God says, no let me carry you through this and you will make it through me.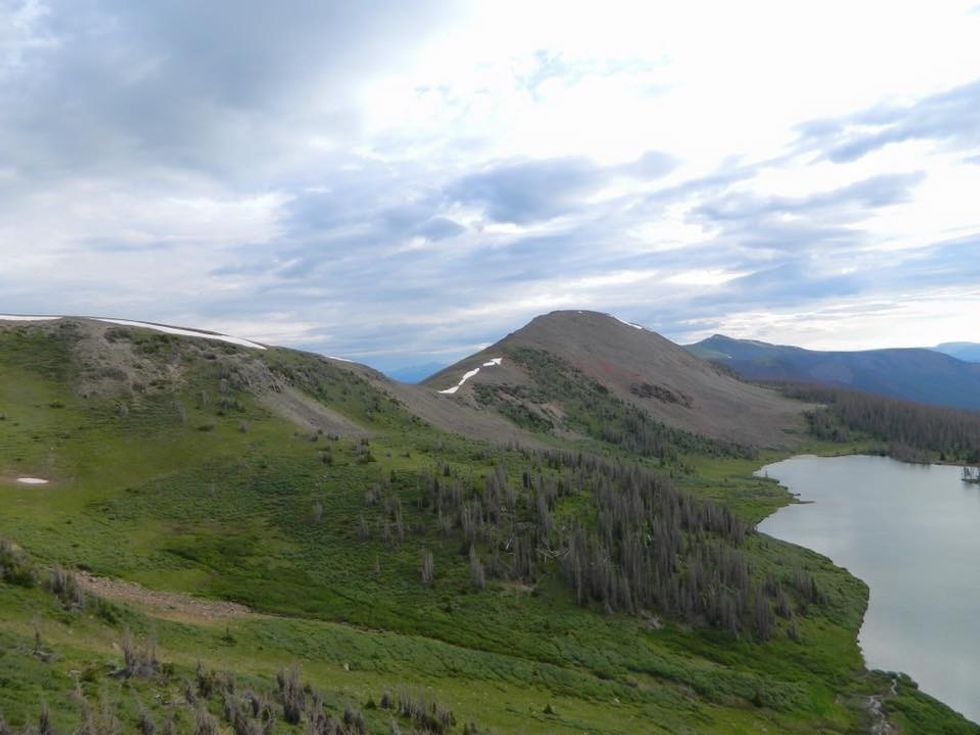 The top of our mountain. Genna Thomas
Throughout the trip, every girl in the group got a chance to tell their life story.
This was hands down one of the most meaningful parts of the trip for all of us. Not really even knowing where to start with each person's life story but letting the Lord carry you in what you want to say and what you want to cry about with all of your girls around you. This trip, you only understand if you have been on it. It was one of the most life changing experiences I have ever had. Topping it all off that it was my birthday the day we got to peak at the top of our mountain. You can take so many hard and challenging experiences and turn them into something so beautiful. We all look back on this trip and laugh about how much Genna complained, how many times Abby fell, how much Julia and Erin were trying to encourage all of this and we were not having it. In the end, you learn that God had such a big plan for us all on that mountain. We overcame hard things that not very many people can say they have the chance to do. We had an experience that very few people in the world have the chance to do. I am not even a wilderness type of girl if that is what you are thinking. You already know I slept in Julia's sleeping bag with her almost every night. But those are the moments that I can look back on and think wow I am so lucky. Therefore, let God carry you even when you think you can not go any further. I promise he will not disappoint. And to all of my friends on this trip with me, yall forever know how much I love you. Goose Lake Forever. Xoxo.