The first disease to be eradicated in the world was Smallpox in 1980. With this disease no longer a threat, other ones could be targeted. In this day in age, we are very close to being able to rid the world of a parasitic worm called Guinea Worm.
Guinea worm is contracted by drinking stagnant water that has fleas which carry the guinea worm larvae. The worms can grow up to 1 meter long once they have started to grow inside a human's body. After contracting this disease, the person will develop a blister in which the worm can emerge. To ease the pain, the individual will submerge the affected area in water and the worm will release thousands of larvae in the water. As one can imagine, this would contaminate the water and thus continuing the risk of attracting this parasite.
Early detection of the disease is important in order to confine it. When a new case has been found, it is reported to a supervisor and then treat the affected area. This means cleaning, disinfecting, and bandaging the area so the patient does not attract any other infections. After this, the volunteer who is treating the individual will pull the worm out, a few inches each day.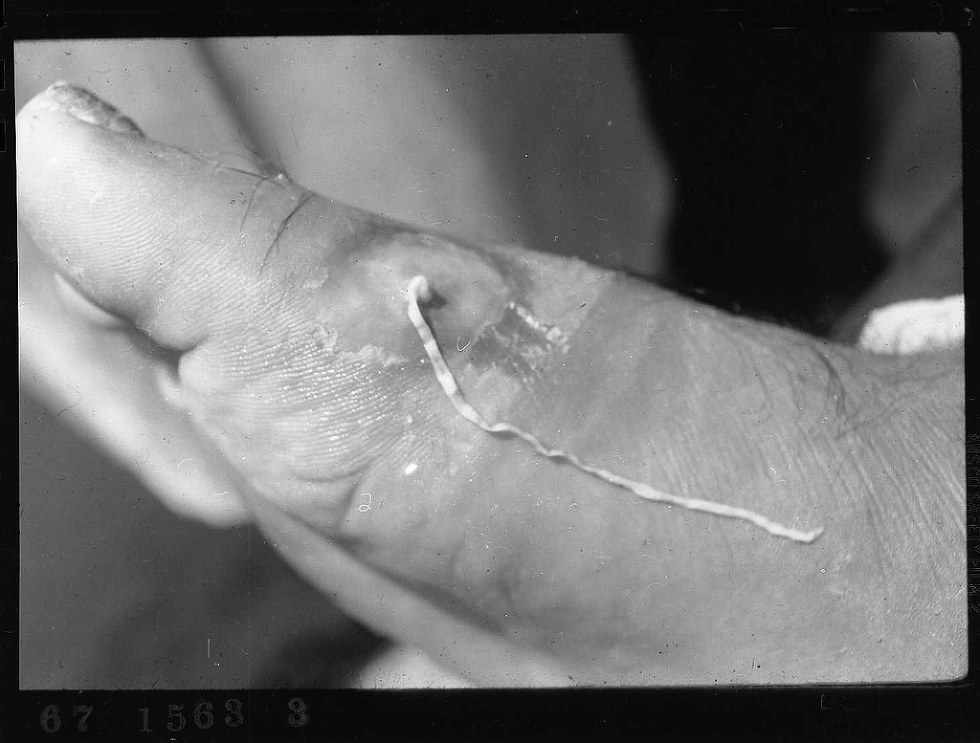 To fight this parasite, new methods have emerged such as making clean drinking water accessible, treatment of infected ponds, and extreme surveillance. These strategies have been put in place and have proven to be effective so far. Because of all the precautions and efforts to rid the world of guinea-worm disease, only 4 African countries remain an endemic as of 2016.