It has come to my attention that the rules of giving girls compliments are anything but clear cut. The lines have become so blurred for what is and is not acceptable to say to girls that most guys are hesitant to tell a girl she looks good because they are afraid they will offend her or come off as a creep. When it comes to giving girls compliments, there are some guidelines that can prevent a guy from saying the wrong thing to the wrong girl. But the golden rule of giving girls compliments is this: not every girl needs a guy to tell her she looks beautiful for her to feel good about herself. Compliments given to girls should be an added bonus to their self confidence, not the source of their self confidence.
---
Not every girl is as confident as the next, and every girl will respond differently to compliments. Guys: only hand out compliments that you truly mean, and don't be discouraged if a girl doesn't gush over you just because you tell her that she looks amazing in the outfit she's wearing. Some girls will simply say "thank you" while others will take the defensive approach and deny it.
Either way, if you give her the compliment in a genuine and respectful way, she probably appreciates it, even if she doesn't necessarily show it. And girls, take compliments as positively as possible and don't assume that the guy is not being honest or that he has an ulterior motive. Take compliments with confidence and poise, because if he goes out of his way to compliment you, you deserve it.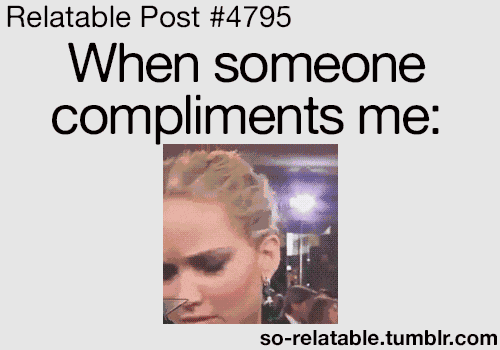 ---
Not every girl wants to be complimented as frequently as others. Some girls will get tired of being told they have gorgeous eyes while other girls could never be told enough. Don't repeat the same compliments over and over, because every time you tell her she's gorgeous the value of the compliment diminishes. Come up with something new instead of wearing out the same old compliment that she has heard a million times before.
Chances are, you're probably repeating something to her that she already knows about herself, and there's nothing more irritating than a guy who assumes she needs to be told how great she is over and over again. If she seems like she's getting annoyed, it's probably time to come up with something else to say. Girls, if he's being repetitive, just tell him. Don't think that you have to be appreciative every time he tells you how great you look. Getting a compliment should be a positive experience, not an obnoxious one.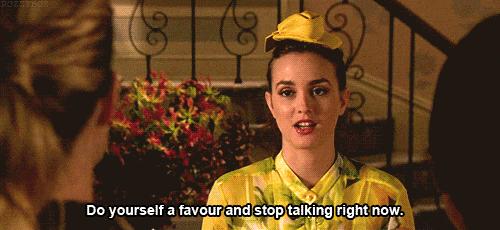 ---
Not every girl wants to be told that she looks amazing. Some girls appreciate compliments more when they aren't about their physical appearance. Think outside the box and tell her something she doesn't her all the time or isn't as confident about. When you compliment her on her personality or her insight it shows that you are paying close attention and appreciate more than just what's on the outside. Girls, you should expect a guy to notice more than just how you look. If all he notices is what you are wearing and not your talents and worth as an individual, then he's probably not worth your time.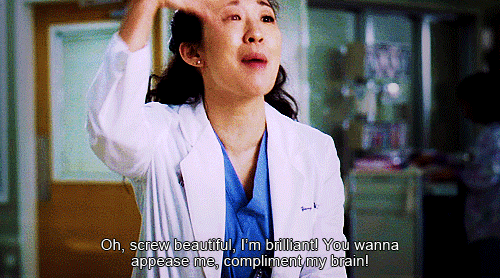 ---
Guys, if you truly mean what you are saying, don't overthink it and just tell her. Don't worry that she will think you're being creepy or that she will get offended. But be conscientious about who you're giving a compliment too. If you know her well enough, you should have some kind of idea of what she likes to hear versus what makes her uncomfortable.
If you don't know her very well, it's always worth a shot and you could end up making her day. Girls, be receptive and be sensitive to the fact that he may have had to build up a lot of courage to compliment you. Most importantly, don't look to boys to reassure you of how great you are. Be aware of your own self worth.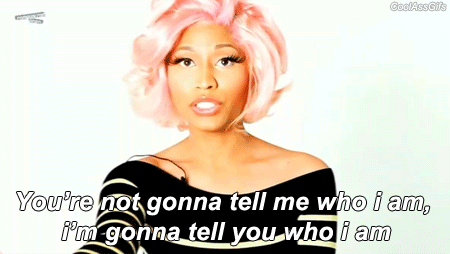 ---
Don't let the fear of striking out keep you from playing the game. If you want to tell a girl how great she is, do it. If you are honest and respectful, she should take it well. Most importantly, don't let her reaction change how you feel about what you said. Ladies, don't view receiving compliments from boys as a bad thing, but make sure that you always compliment yourself more than they compliment you. Remember, despite whether or not they agree, your opinion of yourself will always be most important and their view of you should never overpower your view of yourself.