The back to school season is by far my favorite. All my friends move back to town, I get new clothes, and (most importantly) I get a new planner. The act of getting a new planner is arguably the most important part of a new year. You are purchasing a few hundred pieces of paper that will literally hold your life together. Different planners have different purposes, and it's time you get the perfect one for you.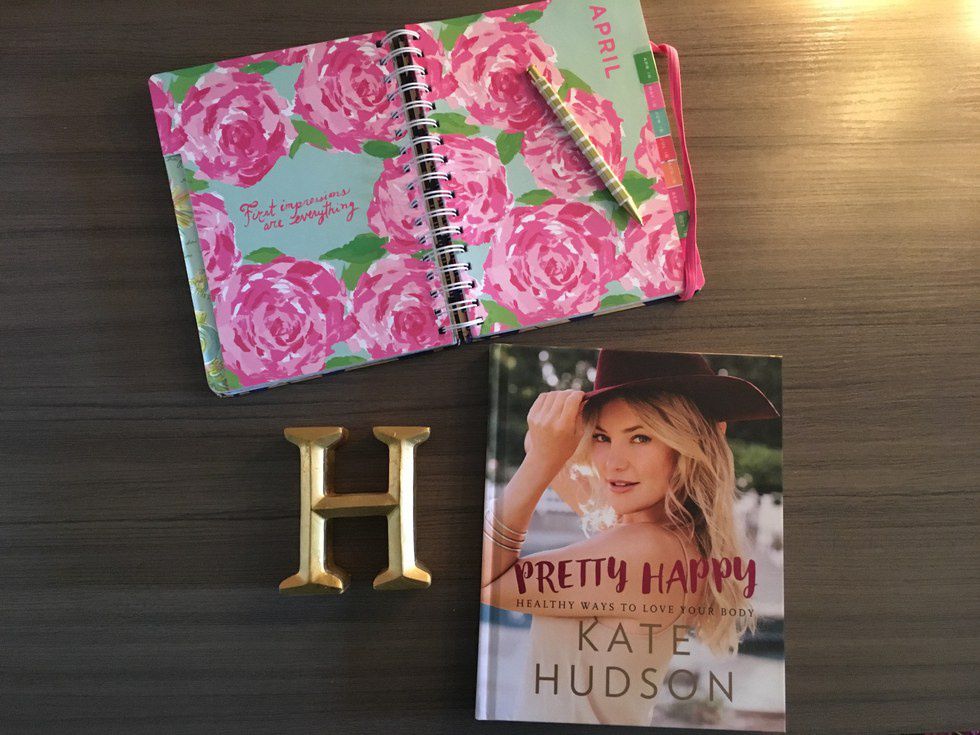 The aesthetically pleasing, basic, white-girl planner. It's a must-have if you want to have a $30 'gram worthy planner to post pics of your busy schedule. The Lilly agendas have perfectly color-coded months that fit the #vibe of the season. It has a month-by-month view so you can quickly view all your months at a glance in the beginning of the agenda. Your Lilly agenda comes equipped with fun on-brand stickers to put throughout your planner. You can give a cute reminder that it's time to clink some glasses at the new year or that you need to go shopping next Tuesday. There is also special Lilly dates marked in the planner - like when a new collection is dropping or when the agendas for the next year come out - which is awesome if you're always looking for the latest and greatest Lilly. Plus, the entire theme is centered around Palm Beach, FL. So whether you're in class or stuck in a snowstorm, Lilly will have you reminded that you are not a rich woman floating around the coast of Florida. #Inspo ?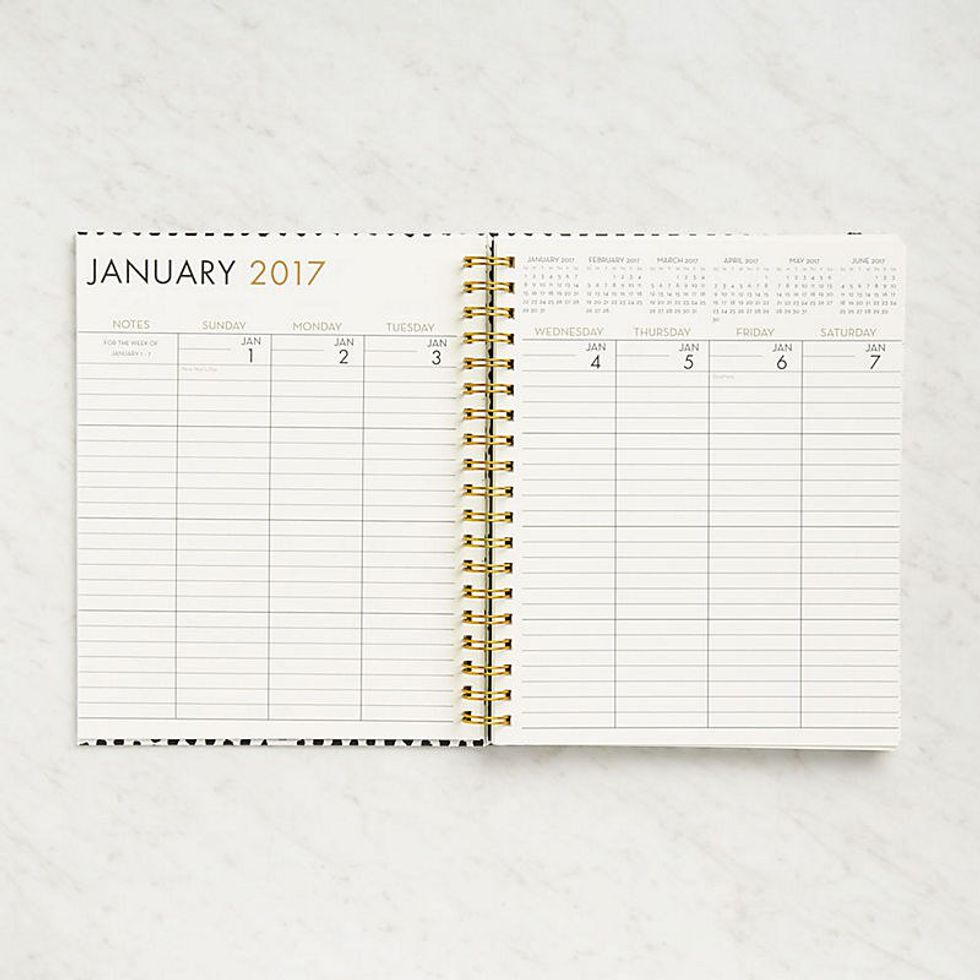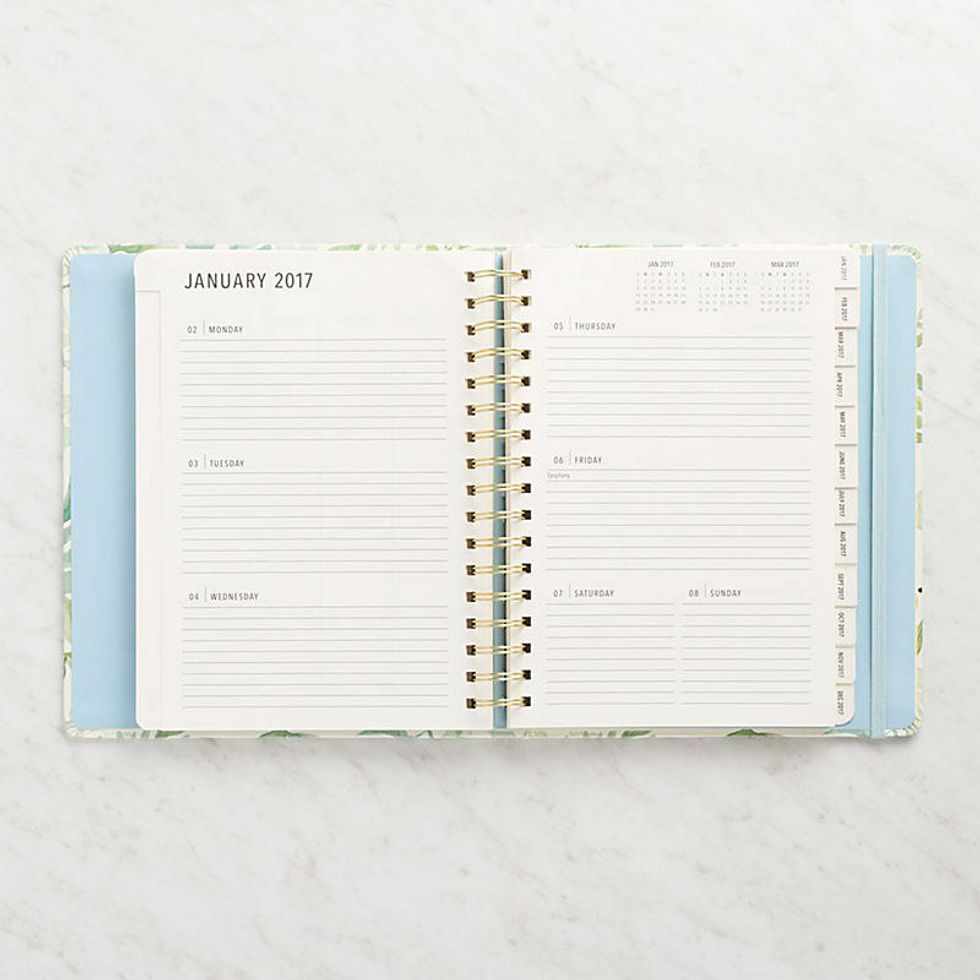 I'm convinced that Paper Source is God's gift to this world. It is where dreams come true and is without a doubt the happiest place on Earth. They have their own brand of planners that come in a variety of patterns and colors that vary in price but are around $35. Paper Source is big on accent colors and making things pop, so you can be sure that your planner will surely have gold foil and that subtle burst of color that makes life worth living.
In the spiral bound planners, the weeks are organized as rows rather than columns, which is perfect for those of us with long lists of simple tasks. However, it is less than ideal if your to-do items have more than a few words.
The hardcover - binder planners offer the weekly views as columns, so it makes your short list with a lot of context look more organized.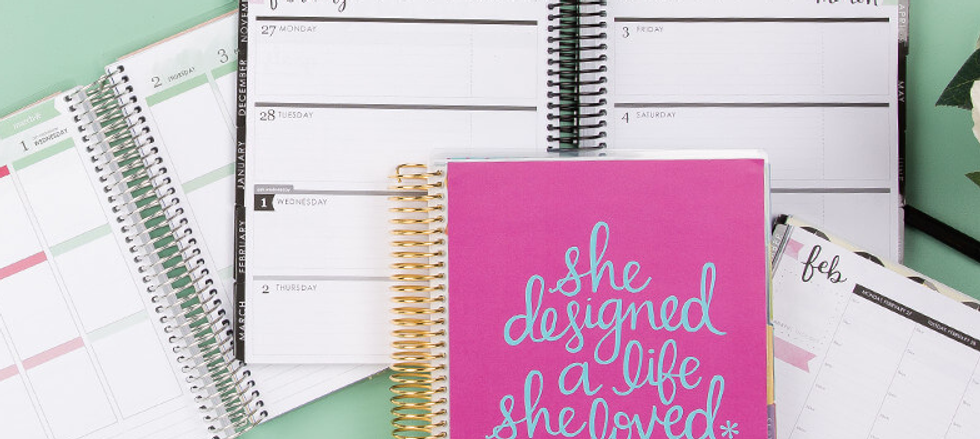 This planner is probably the most customizable (and therefore expensive) option. For around $60, you can choose your own cover and then personalize it with your name or a quote or choose a basic design that is ready to ship as soon as you purchase it. From there, you can decide if you want the days to be horizontal, vertical, or vertical by hour. There is also the colorful or neutral option, which makes all the difference on the inside of the planner. Do you want each month to have a special theme and color or does your use of color coding add enough spark to the page? It's your call here.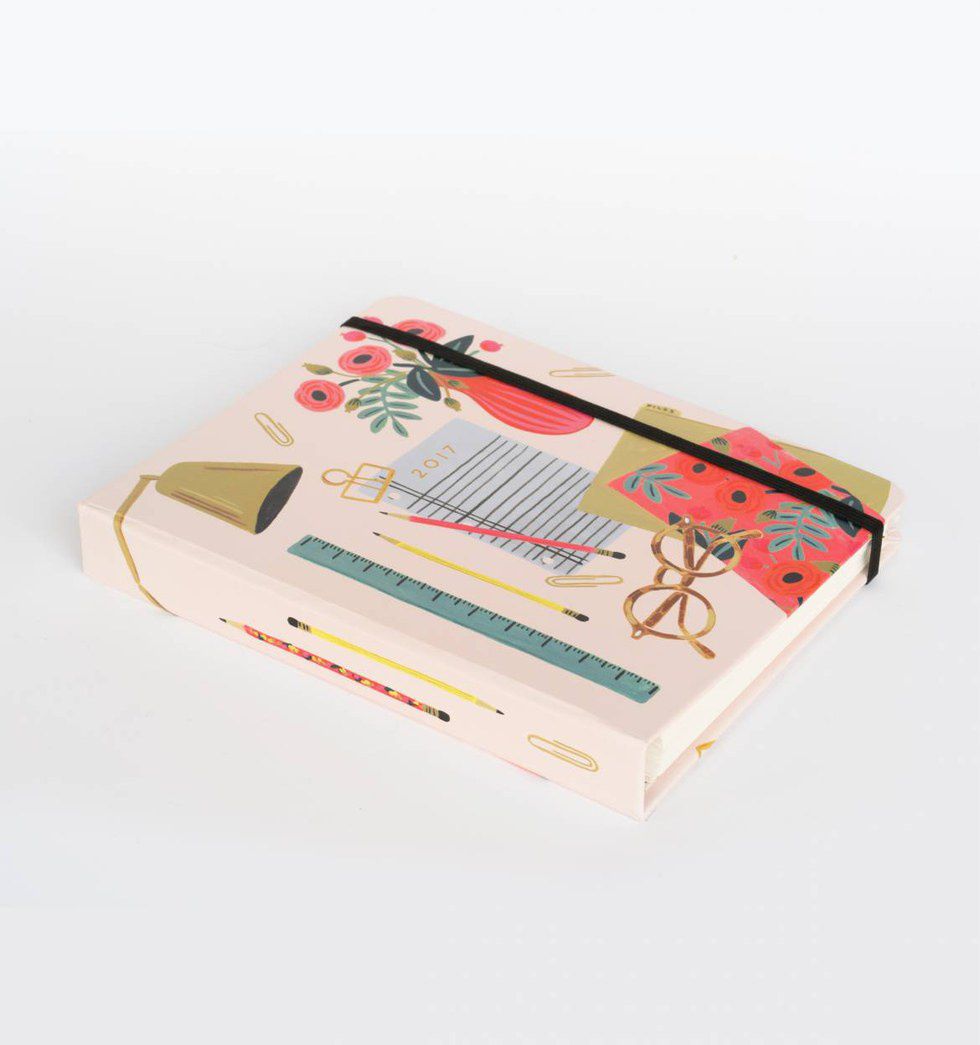 This is the perfect planner for those transitioning out of college life and into the real world. This collection runs on the smaller size (the largest planner being 8.25"x10") and focuses on a To-Do list set up. While the weekly view is organized horizontally, there are two columns per day with short lines and to do list boxes to check off. This planner is ideal for those that like the horizontal layout but still have lots of little tasks that will need crossing off during the day.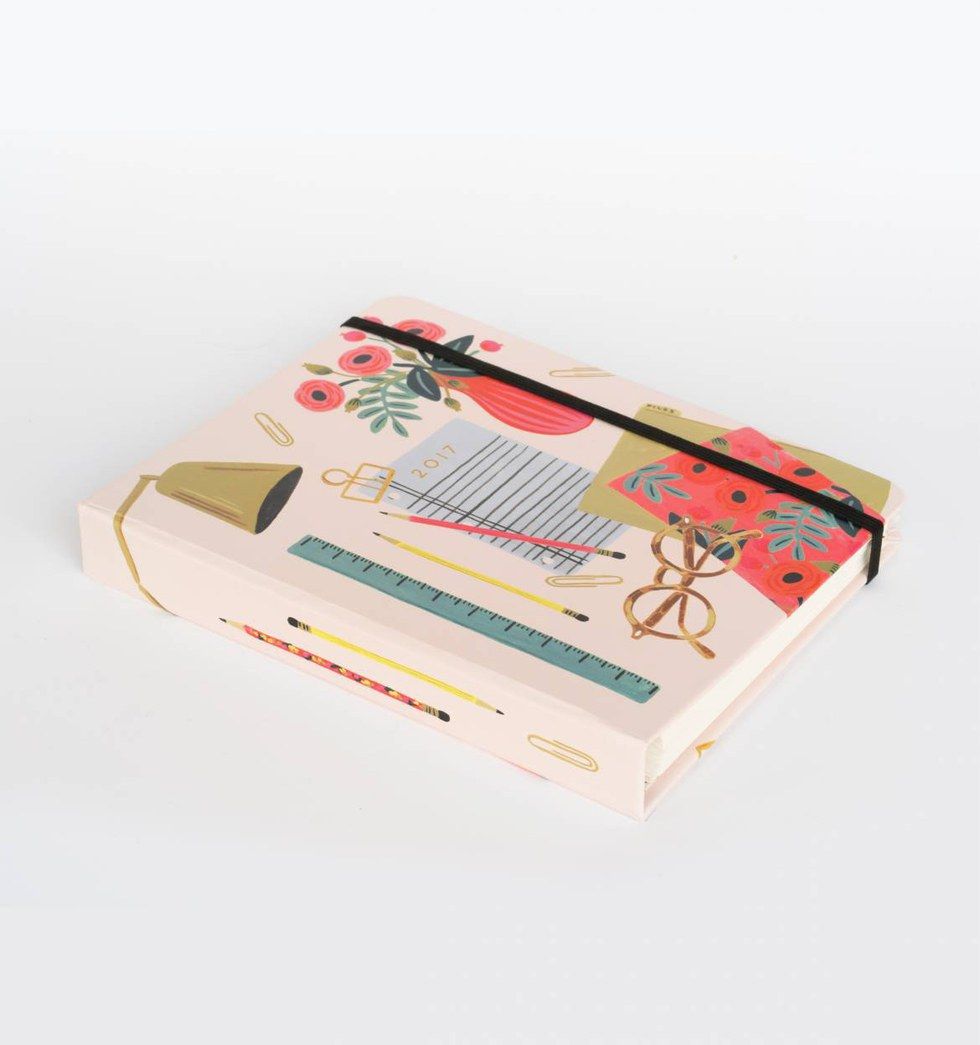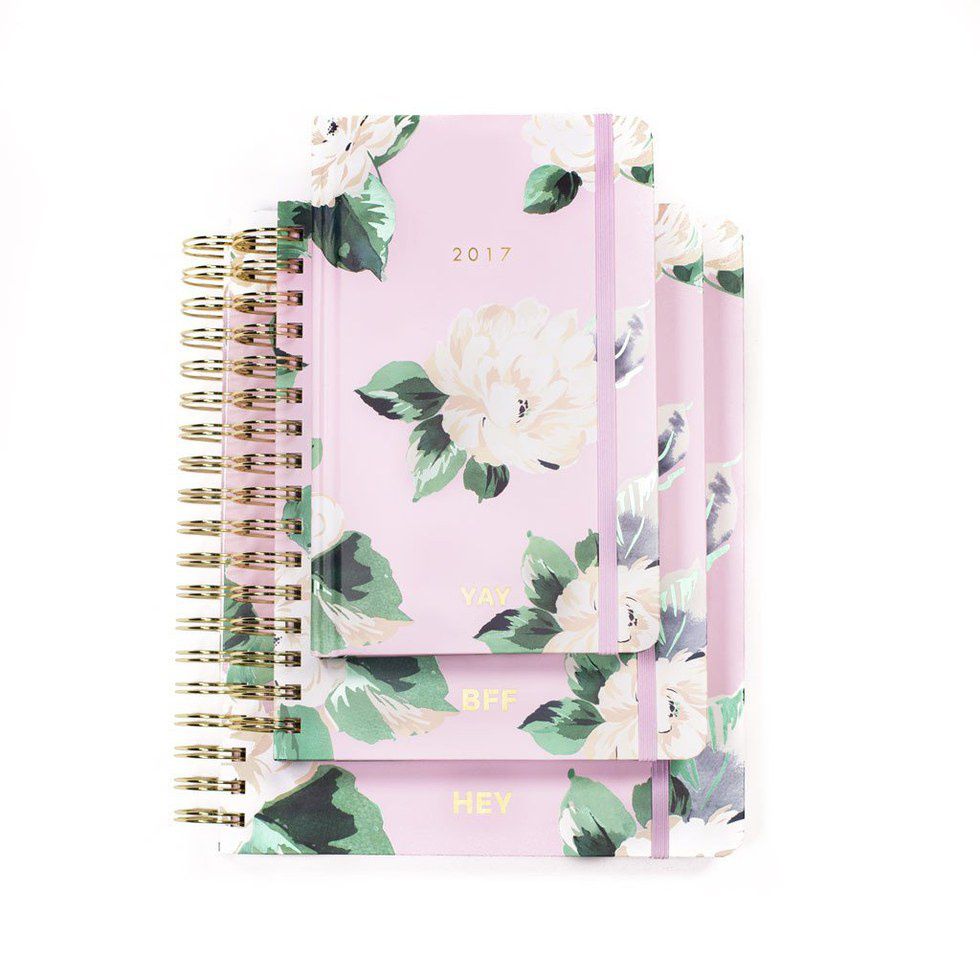 Ban.do currently has my heart. They are an up and coming brand from Los Angeles, CA that focuses on #girlpower and the simple beauty of good products. Their planners, in particular, have caught my attention in the way they are set up. They average around $30-$35 and have a variety of sizes and options. Bright, bold colors and gold foil on the outside and on the monthly views, but a crisp, minimalistic approach to the weekly views. This gives every college girl the perfect balance of mild and wild. Plus, there are compliments sprinkled throughout the planner so if you're feeling down, know you can count on your agenda to pick you up.
So whether you want your planner to be your spirit animal or the bind that holds you together this year, there's an option for everyone. Cheers to a year full of color-coded chaos.