Early in 2013, I started working at Chick-Fil-A. I was a sophomore in high school and stepping into the workforce for the first time. I remember my first few days and all the mistakes I made in in those hours of work; once, I put nuggets in a red box clearly designated for large orders of French fries. It was rough getting used to working after school several days a week but the leaders were willing to work with me as far as scheduling and transportation were concerned. I didn't realize in those first days, the dawn of my short Chick-Fil-A career, that the owner of Greenwood's franchise had established a culture that allowed for that kind of flexibility, camaraderie and, ultimately, success. His name is Brian Whitaker.

At the time that I started working, my hometown had a Chick-Fil-A in the mall and, just a mile or so up the road, a double-laned drive-thru; both were run by Brian. It did not take me long to learn that Brian isn't the kind of boss to simply give orders and view the numbers of business as a tell-all of the business' success. Instead of simply filling positions by need, Brian hires those of great character and, after learning each person's strengths and witnesses, places them in a position that suits that person. Success wasn't just defined by how much money the business brought in but also by how the team as a whole worked together.
Over the next few years, I became a bit of a workaholic. As such, I really got to know my coworkers and, once I was promoted to Team Leader, I especially got to know Brian himself. He is kind and thoughtful; he is focused on a goal higher than simple economics can measure. Brian wants to be a positive influence in each person's life that he gets the pleasure of touching. This includes employees and each customer that passes through his drive-thru or sits in the dining area. Brian became much more than just the owner of the store in which I worked; I started to look up to him and his work ethic along with his focus on character.
Three years after my hiring, I was about to leave for college. I had become a leader at the Chick-Fil-A in the mall and, as we had some turnover in the years prior, I was one of a handful of veterans in the workplace. I had had the honor of serving chicken to my friends and neighbors for years and had been saying "my pleasure" every day, in and out of the workplace. Greenwood was even about to get the much-anticipated standalone Chick-Fil-A that it wanted, supplanting the one in the mall.
However, it was time to move on to greener pastures-- the beautiful lawns of Wofford College. The same college Brian attended.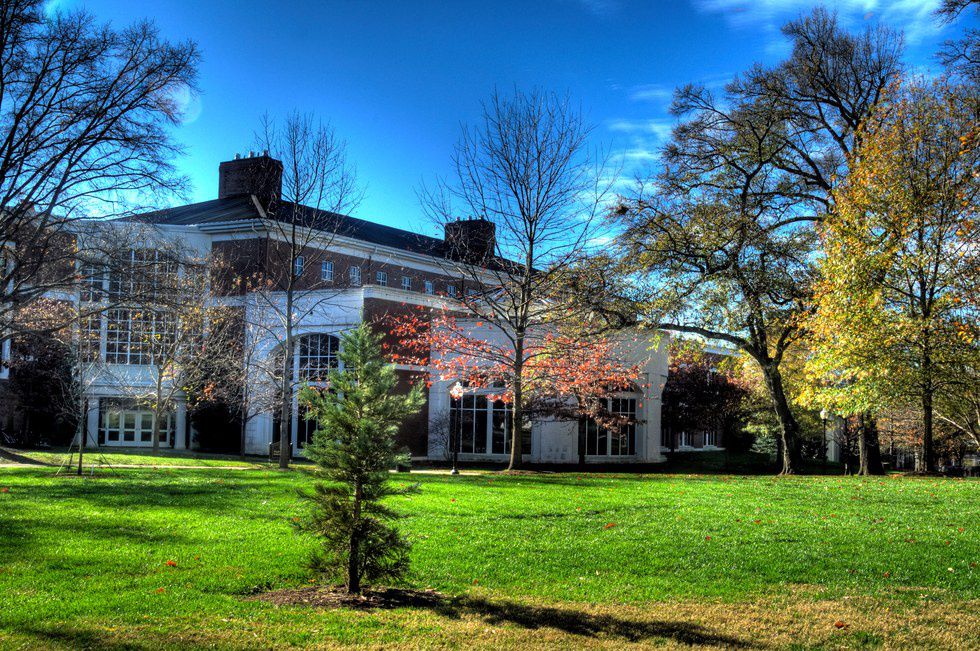 Sitting down for lunch one day with Brand Stille, Vice President for Enrollment for Wofford, he mentioned something to me that makes me so grateful to have had Brian as my first boss. Mr. Stille had been in the interviews that Wofford has in order to decide to whom major scholarships are awarded. On my application I had mentioned my years of experience at Chick-Fil-A; I was asked what I learned there. My answer was one of the reasons I landed the academic scholarship that I have.

I learned that we, as employees, could think of Chick-Fil-A one of two ways: a chicken business serving people or a people business serving the chicken. This distinction is important and what sets Chick-Fil-A apart from other fast food.
With the former, the emphasis is placed on the chicken and the importance simply lies in the preparation of the food. A chicken business serving people. The latter, however, puts the focus on the people. We provide a service to people and our goal is to let him or her leave happier than when he or she arrived. The means we use to reach this goal is our food. The focus is on the patron and as such, the importance of every smile or "my pleasure" becomes clear.
I didn't realize at the time that this line of thought is one shared by another restaurant owner: Jerry Richardson. I now attend Wofford as a Richardson Scholar.
Brian has mastered the people business and still runs two very successful Chick-Fil-A restaurants. I don't see him as often as I used to but when I do, I am reminded of how lucky I am to have had a truly great man as my first boss. I know what the gold standard is for a leader and will not settle for less, in myself nor in another leader. Brian leads from the front.
As one of the many people whose life has been graced by his friendship, I think I speak for all of us in saying, "Thank you, B.W."
I'm sure he would answer with a "my pleasure" and a smile.