In the past few years, a large coalition of predominantly younger third wave feminists, college students, and social justice warriors (SJWs) have gained a larger influence on college campuses, YouTube, and the political community as a whole. This coalition of thinkers, who predominantly exist on the left, frequently focus on issues such as gender identity, racism, sexism, male and white privilege, and politically correct language, among others. This coalition has earned the name "Regressive Left" through repeating thoroughly debunked lies such as the gender wage gap and the sexual assault "epidemic" in our society, completely ignoring important problems facing males (suicide, child custody, workplace deaths, combat deaths, genital mutilation, homicide victims, homelessness, and schooling), initiating logically unsound attacks on western society and tyrannical attacks on free speech on college campuses, and generally refusing to engage with those of differing opinions. As a result of the Regressive Left's influence on our society, political discourse has often shifted toward attacking different opinions, rather than engaging in productive discussions.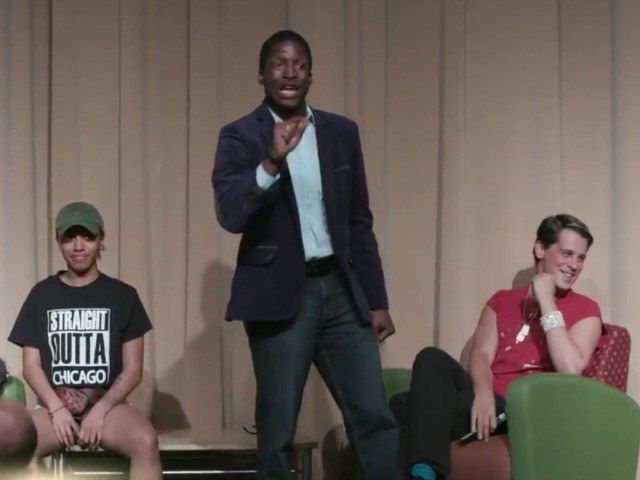 Pictured: Black Lives Matter (BLM) protesters who interrupted and eventually shut down a Milo Yiannopoulos talk at DePaul University.

Examples of the Regressive Left's influence are largely seen within the realm of college campuses, but they have also shown up in other areas of society. Amidst the University of Missouri (Mizzou) Protests last year, a Mizzou faculty member called for a journalism student taking pictures to be forcibly removed. Later, the Mizzou student protest group Concerned Student 1950 held a meeting advertised as a "town hall," yet kicked all reporters out of the event. Recently, leftist students at Emory University protested and met with administration after seeing "Trump 2016" written in chalk on several areas on campus, citing they felt "intimidated" and "in pain" from chalk. Nutritional supplement company Protein World received backlash for its "Beach Body Ready" billboard, as feminists accused the company of "fat shaming" and perpetuating unrealistic body types in their advertisements. Despite 70,000 signatures demanding that the company remove the ads, the company has remained unchanged in their stance and actually expanded the campaign to strike against their critics. British scientist Matt Taylor, who was the first person to successfully land a space lander onto a comet, wore a Hawaiian style shirt with scantily clad women during an interview shortly after the successful mission. As a result, feminists and SJWs expressed outrage over the "sexist" shirt and he received persistent abuse on Twitter and other social media websites. He was later seen breaking down at a press conference, resulting in a sad ending to an incredible feat achieved by a brilliant scientist, courtesy of the "tolerant" Regressive Left. These are just a few of the widely cataloged events which reflect the Regressive Left's negative influence on our society.
As a response to the nonsense spewed from the Regressive Left, there's been a sharp growth in the diverse movements that fight against them, their conduct, and their repeatedly disproven narratives.
Thinkers Fighting Against the Regressive Left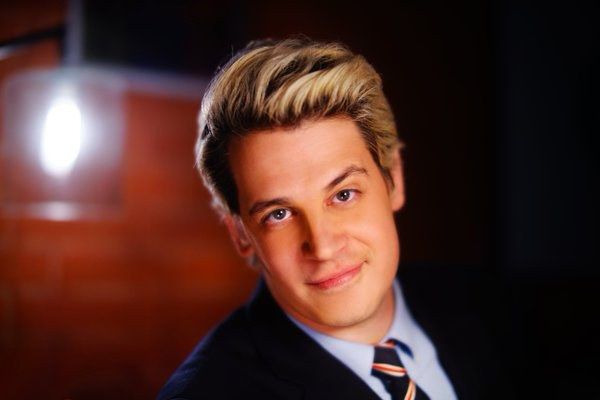 Milo Yiannopoulos is the British and gay conservative technology editor at Breitbart.com. He's recently grown in popularity due to his controversial coverage of GamerGate and his college speaking tour, aptly named "The Dangerous Faggot Tour." His talks mostly consist of combating the false narratives that are repeated by feminists and the attacks on free speech by the Regressive Left as a whole. His talks frequently spark student protests at colleges around the United States. At Rutgers and DePaul, protesters supporting Black Lives Matter crashed the events. At DePaul, the protests got so out of hand that the event had to shut down.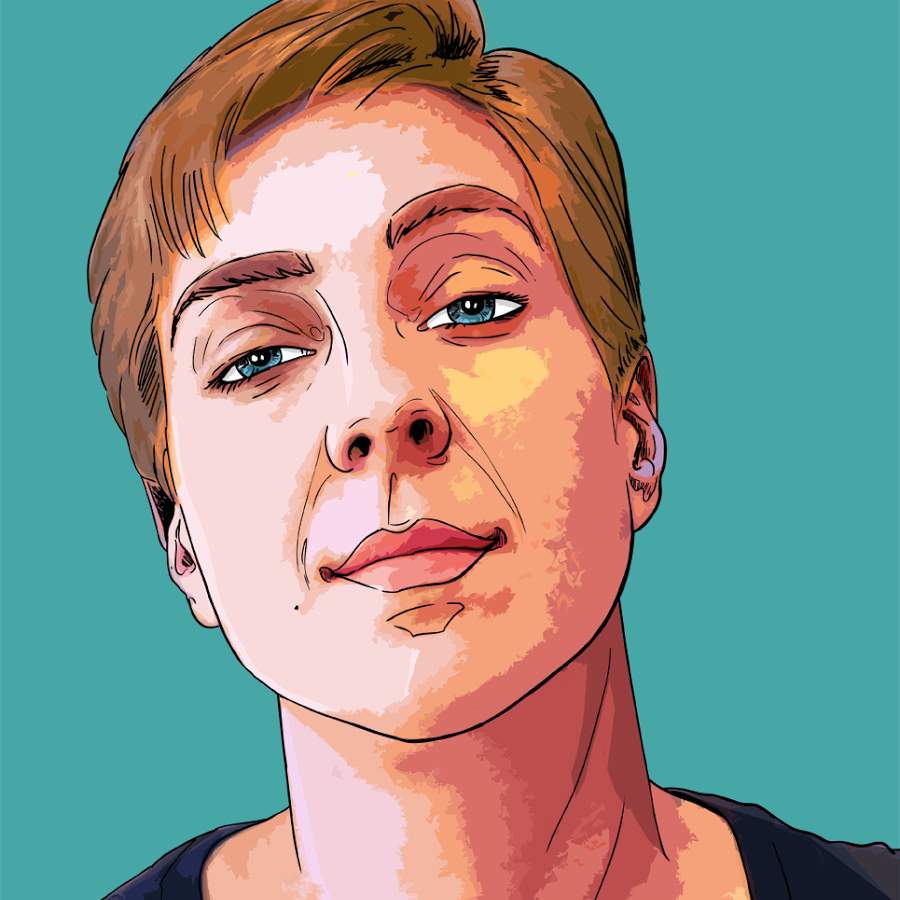 Karen Straughan is an American YouTuber who also refers to herself as "GirlWritesWhat." Most of her material centers on anti-feminism and bringing light to the societal problems facing males, listed earlier, which they suffer from in far greater numbers than women.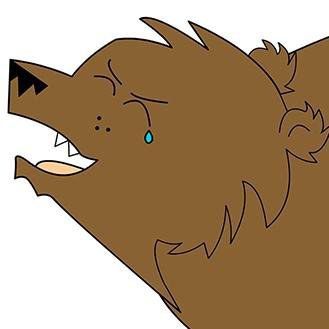 Bearing is an Australian YouTuber who predominantly discusses third wave feminism and addresses other issues that are popular in the Regressive Left. His page has experienced exponential growth since its creation just under a year ago.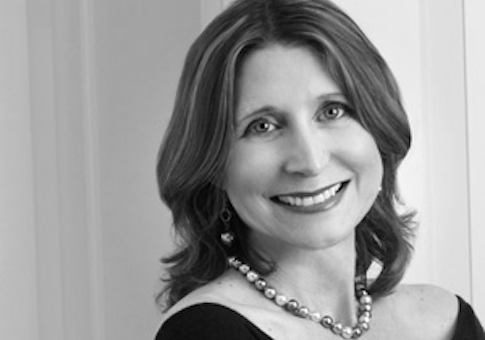 Christina Hoff Sommers is an American feminist thinker who has been a part of the feminist movement since the '70s. She sharply contrasts "equity feminism" with the "victim and gender feminism" espoused by more modern feminists. Although she advocates feminism when women's rights are truly violated, such as situations in many third world countries, she vehemently opposes the modern third wave feminists who make up a large chunk of the Regressive Left. She often addresses problems associated with the societal treatment of boys, such as schooling style, discipline, and drugging of boys for relatively normal behavior in schools.
Sargon of Akkad opposes the Regressive Left on many issues. He frequently opposes third wave feminism, Black Lives Matter, anti-capitalism and anti-western narratives, and organized religion (including Islam). Additionally, he often discusses other cultural issues.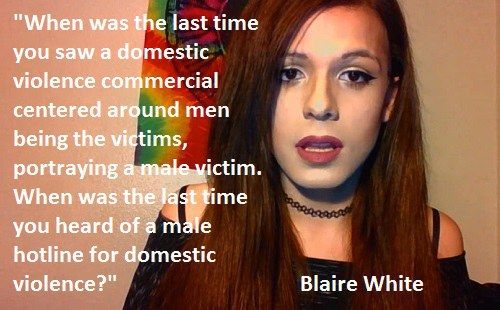 Blaire White is an American transgender girl who regularly speaks out against third wave feminism. Her videos also discuss transgender issues and often speak out against transgender people constantly victimizing themselves.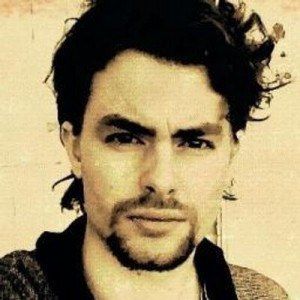 Paul Joseph Watson is a British thinker who works at InfoWars and who frequently makes YouTube videos that combat the Regressive Left, often opposing third wave feminism, anti-capitalism, and SJW perspectives on various cultural issues.
While I don't endorse every single perspective of each thinker listed above, they provide important voices that fight against and that have diminished the legitimacy of those in the intellectually lazy and culturally tyrannical Regressive Left.