When you've lived in Louisiana for almost your entire life, Mardi Gras automatically becomes the second most wonderful time of the year. Over a million people celebrate Mardi Gras in New Orleans each year, which is almost four times the population of the city itself. I like to classify all of these people into five different groups:
1. Tourists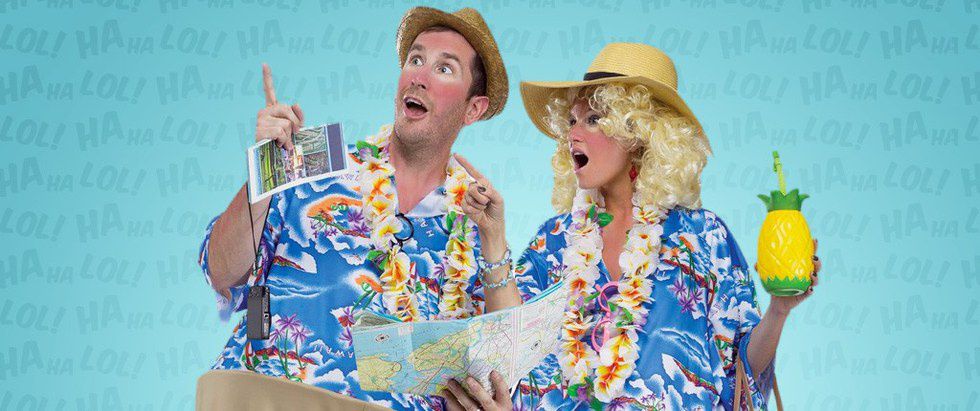 Tourists make up a large majority of people who celebrate Mardi Gras (I'm sorry, locals). I've seen people celebrate Mardi Gras from pretty much every state in this entire country. While it's nice to see all of those people in my hometown, I can definitely point out tourists if the only places they know in New Orleans are Bourbon Street or the French Quarter.
2. Celebrities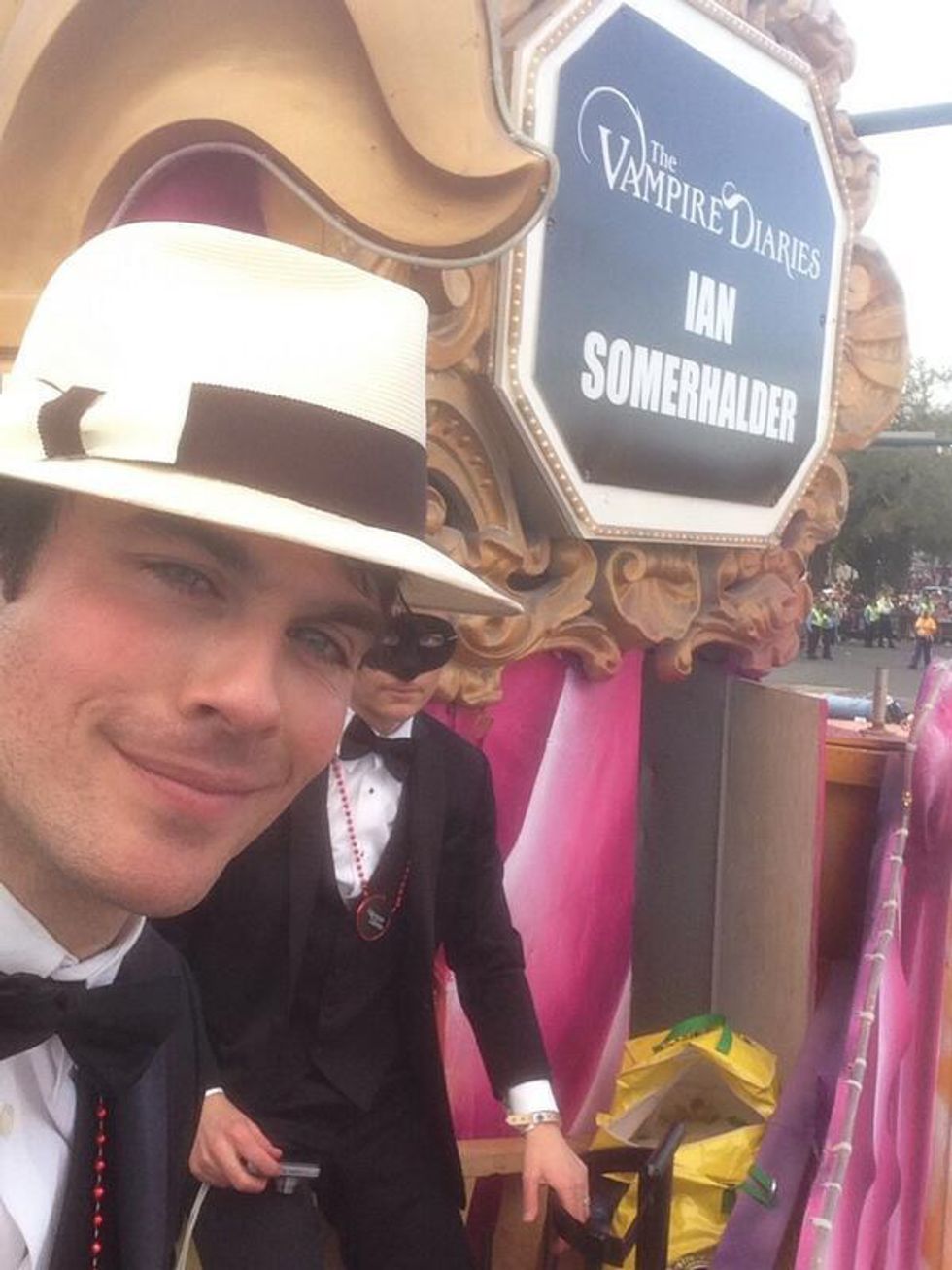 It took me a while to realize this, but there are actually lots of people from the New Orleans area. Many of them come back to their hometown each year for Mardi Gras, and some of them also serve as Grand Marshals in parades. While I didn't see Ian Somerhalder in person as the Endymion Grand Marshal (I know, sad face), I saw Will Ferrell reign as King Bacchus and Kelly Clarkson serve as another Endymion Grand Marshal.
3. Girls wearing Perlis Mardi Gras shirts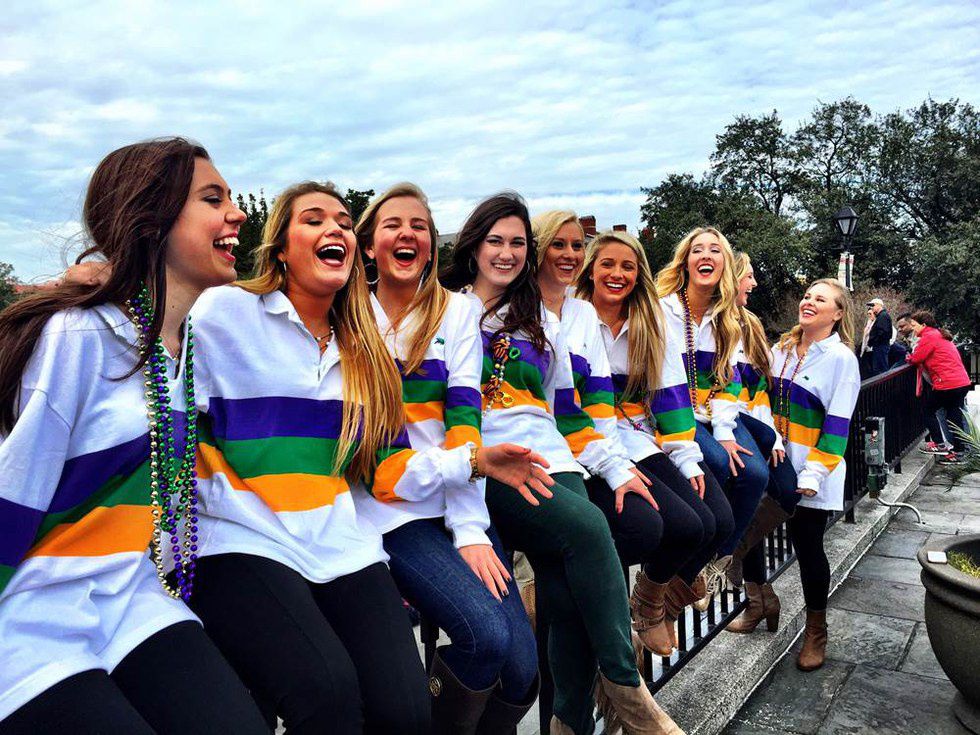 No, I don't own a Perlis Mardi Gras shirt. But yes, I think that they are very cute and would like to own one in the near future. I just wish that they weren't so expensive, though.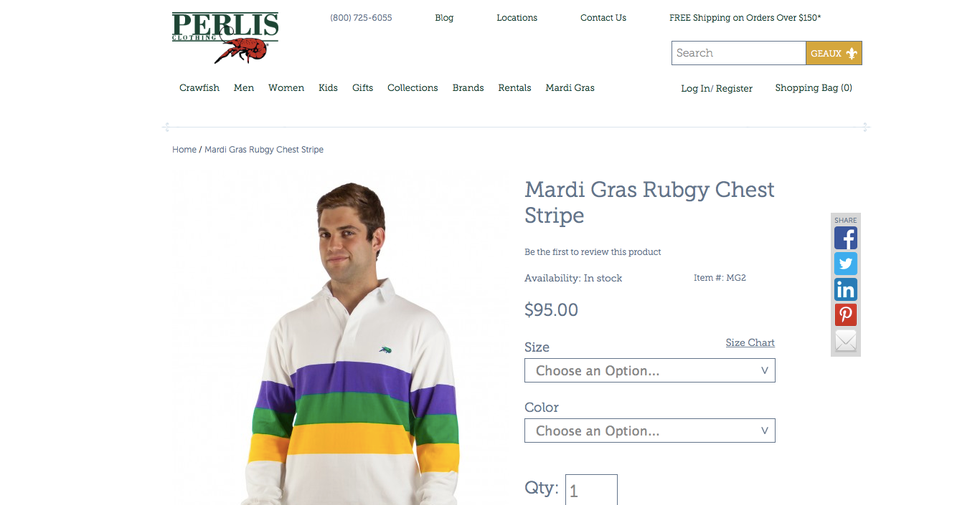 At least there's Amazon: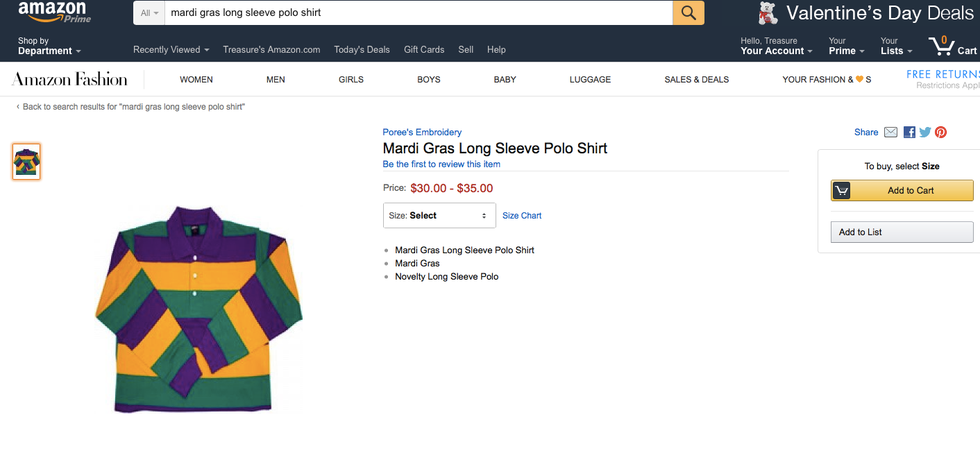 4. Dancers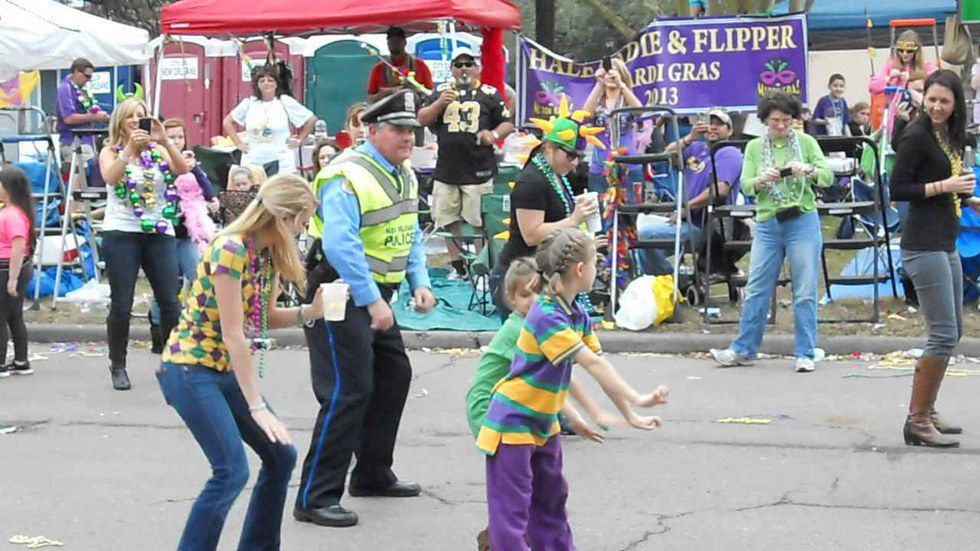 Bands definitely make people dance, and that fact is especially true in New Orleans. Even our boys in blue aren't immune to a little Mardi Gras fun. Here's a video of a couple of New Orleans police officers dancing to the Wobble:
5. Locals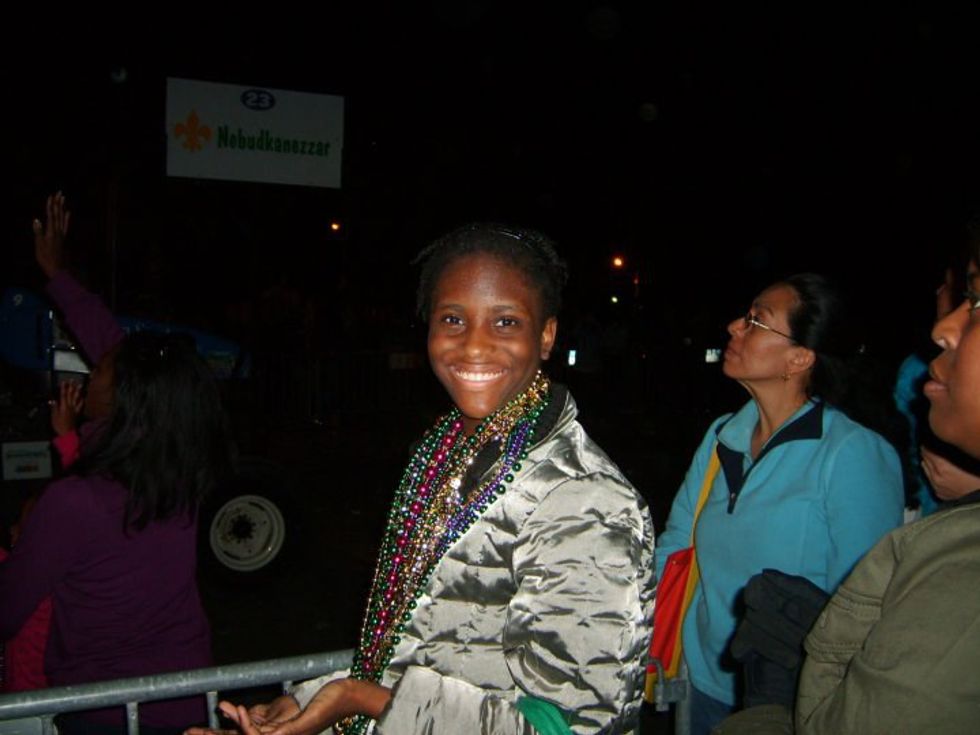 This is a category that I would most definitely fit in. As a New Orleans native, I absolutely love celebrating Mardi Gras. I love filling up my backpack with beads and cups, eating king cake to my heart's content and seeing all of the pretty floats. For me, it's such a joy watching all of the bands throughout the entire city play in the parades. I may have been hit in the eye by countless beads over the years, but I wouldn't trade that pain for anything else in the world.
Hope everyone has a great Mardi Gras season!