It's basketball season! So here at Villanova University that means a few things, but one thing that is very near and dear to both Villanova students' and Jay Wright's hearts is tailgating in the Wells Fargo Center parking lot. Jay Wright himself said it, no other student section would stand outside in nearly below freezing temperatures before a game every week. It hypes the students up. It hypes the team up. And honestly, it's just like a massive party that everyone is invited to. Some may go as far to say that it is most definitely a community event for Villanova. But with this season comes the 5 inevitable stages. With harsh winter weather, the need to look cute, and will to see the Villanova basketball team strut their stuff, comes a few ups and downs.
1. Getting to the tailgate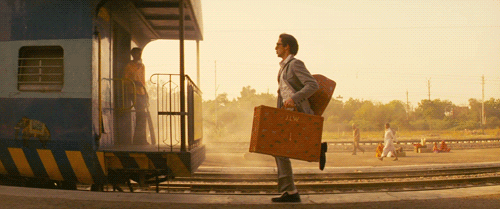 If you're involved in Greek life you are set! Your fraternity and sorority will bus you directly to the tailgate with ample time to hang out before the game! Unfortunately, if you're not in Greek life you will have to provide your own transportation to and from the game. And, honestly, the train is not a bad option at all! Uber gets super expensive and the train is always packed with Villanova students the are just as hyped for the game as you.
Now that you've successfully arrived, pictures are a must! You either spent, like, 12 hours picking out a super cute outfit, or you want to prove you were out there in the freezing cold supporting Jay and the team. Either way, pictures will be taken. And a lot of them.
3. LET'S GOOOOOO
Now that you have all your cute pictures it time for the real party to start. Pop the champagne! Make a mimosa! Spike hot chocolate! Whatever tickles your fancy! Have fun with your friends! Hang out with people you may not normally hang with! Your drink will most definitely help with the cold factor for a little bit but...
4. Ok, it's cold. Time to get crackin'.
So you've been here for a bit, but it is DEFINITELY not game time. But at the same time, you are freezing. At this point, it may be a great time to considering seeking out a bit of liquid warmth and courage. You will make it through I promise. The team is counting on you.
5. IT'S GAME TIME!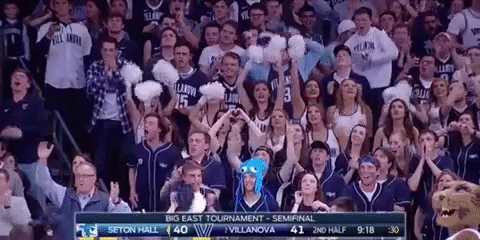 You survived! Now it's time to charge the gates to get ready to watch some great Villanova basketball! Get ready to be part of the best student section in the world and watch some amazing games!
Go Cats!