Terrell Owens' call to the Hall will have to stay on hold for another year.
After not getting enough votes for the Hall Of Fame last year, former NFL Wide Receiver Terrell Owens was once again denied a spot in the 2017 NFL Hall of Fame Class. Owens and others would go on Twitter to voice how they felt.
"HOF is a total joke," Owens said. "Honestly, doesn't mean anything to me to get in at this point."
"He worked as hard as Jerry Rice," Steve Young said according to Bleacher Report. "I've never said that about anyone else."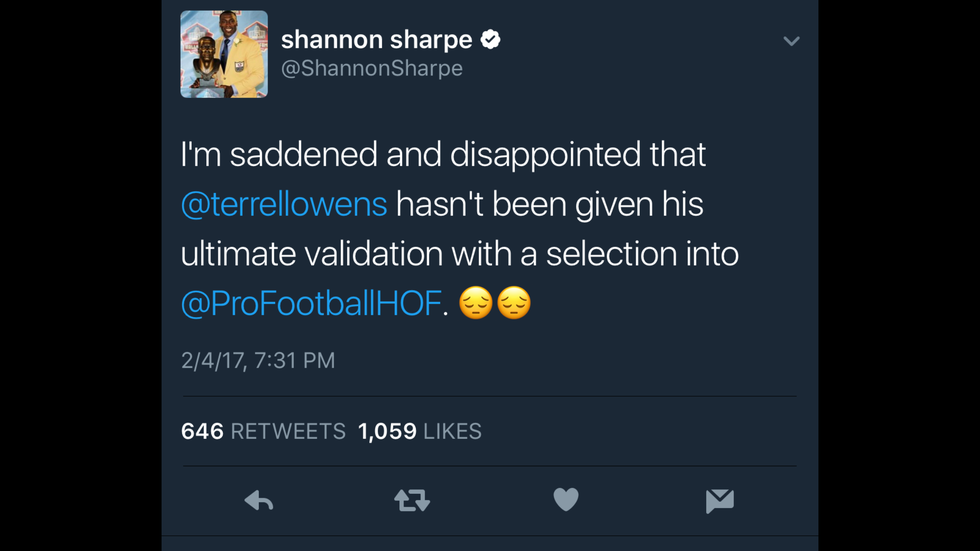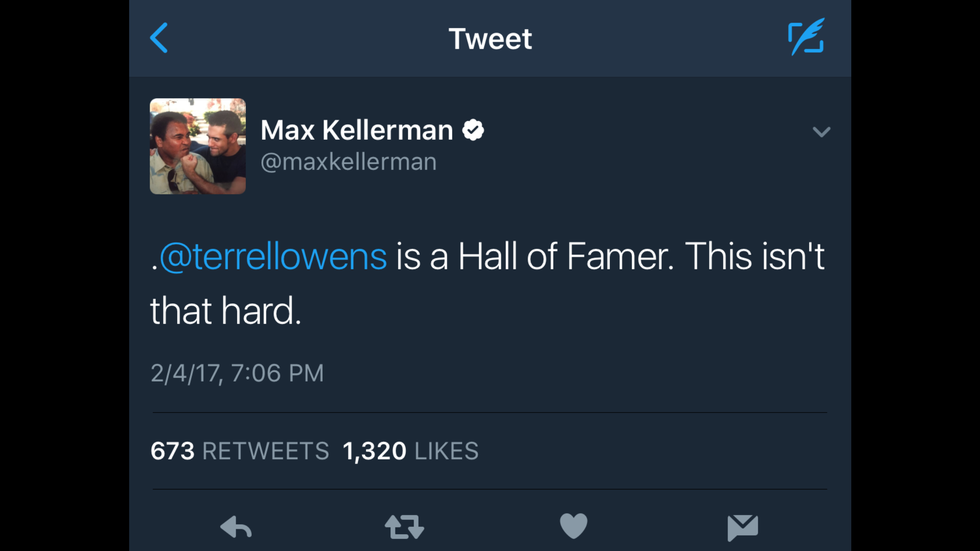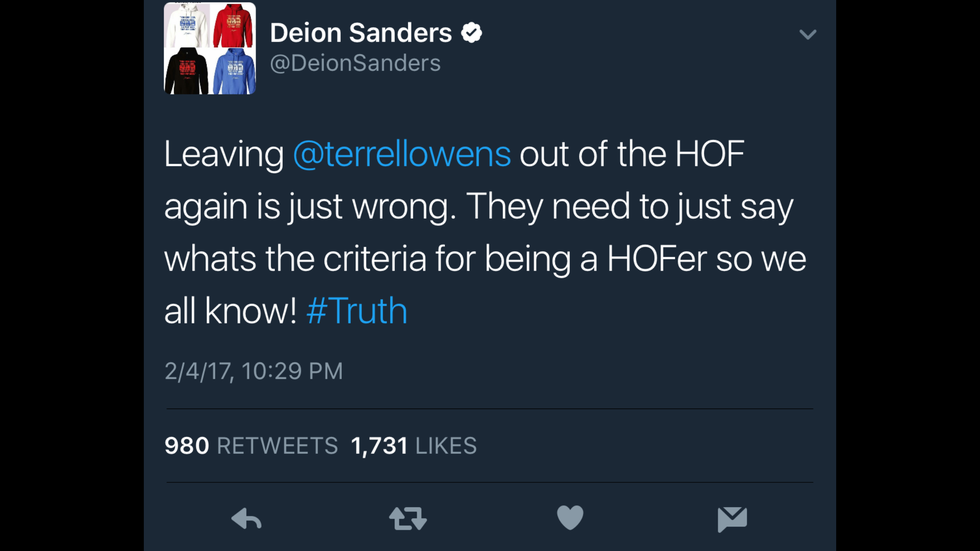 Owens statistically ranks as one of the top wide receivers in NFL history. According to Pro-Football Reference, Owens is second in career receiving yards, eighth in career receptions, and third in career receiving touchdowns. Because of on and off the field problems during his career, Owens will have to wait another year to see if he'll get the call to the Hall of Fame.