Happy (belated) Saint Patrick's Day* everyone! To commemorate the occasion after the fact, lets discuss alcohol. It's a delicious cure for social anxiety, and according to the Ohio Department of Commerce, state residents spent more that one billion dollars on alcohol in 2016, up more than one hundred and forty million dollars from the year prior, where sales broke one billion dollars for the first time in the state's history. Here are ten recipes for cocktails for which you, as an Ohioan**, statistically own the primary alcohol by volume. Feel free to stop reading now, relocate to your liquor cabinet, break out your bartending tools, and follow along at home.

1. The Midleton Mule - Jameson's Irish Whiskey, $24,782,322 sold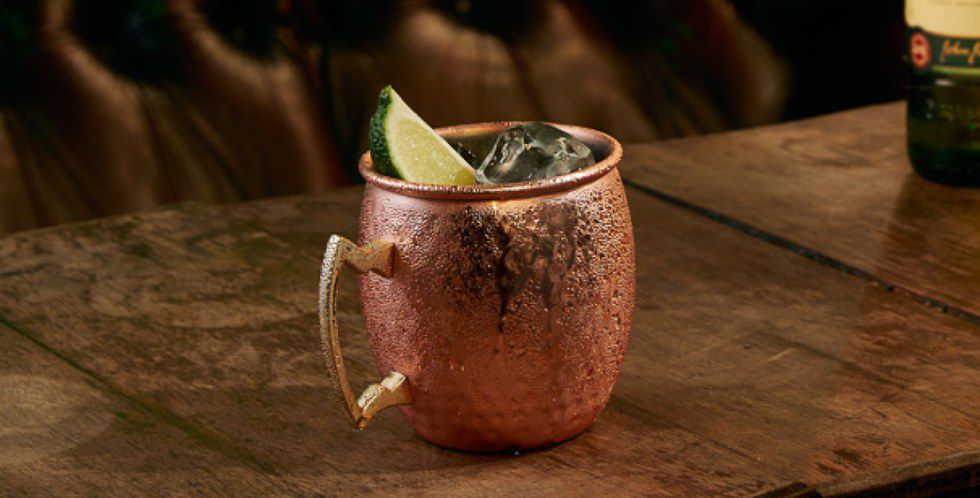 "A recipe from the home of Jameson," this variation of a Moscow Mule substitutes the traditional vodka for Jameson's. Fun fact: If we used dark rum instead, we'd have a delicious Dark and Stormy.
Ingredients
1.66 oz Jameson's Irish Whiskey
.3 oz lime juice
3 oz ginger beer
One ginger syrup
Preparation
Fill a copper mule glass (or, more realistically, a glass you own) with ice.
Pour whiskey, ginger syrup and lime juice into a shaker; shake.
Strain into glass and top up with ginger beer.
Add a flourish of green with a lime wedge (optional, for people who care what drinks they make at home look like for some reason).
2. Russian Fireman - Fireball Whiskey, $25,648,206 sold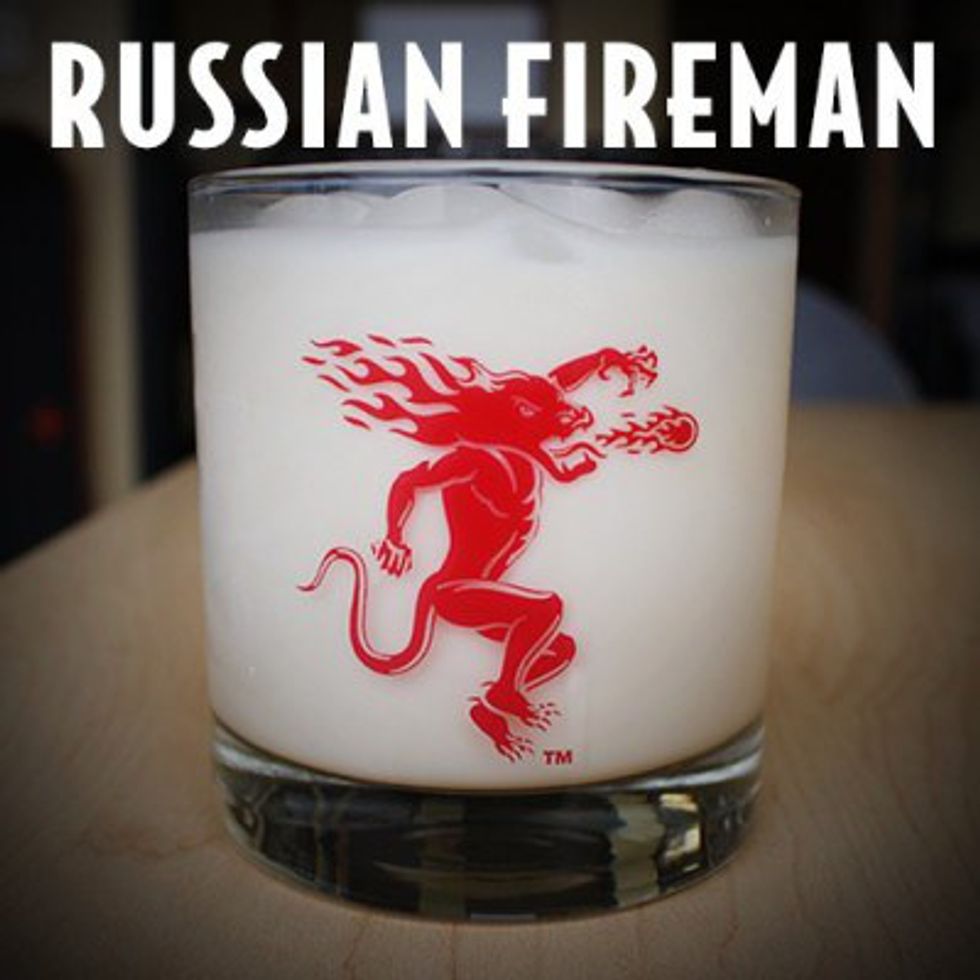 Another twist on a classic recipe, the Russian Fireman swaps out the Vodka in a White Russian for Fireball. It also calls for Dr. McGillicuddy's Coffee Liqueur instead of the traditional Kahlua, and if you know what that is and where to find it feel free. Fun fact: Yes, you can make actual, proper drinks out of Fireball Whiskey. I'm as surprised as you are.

Ingredients
1 part Fireball Whisky
1 part Dr. McGillicuddy's Coffee Liqueur (or Kahlua since that's what the Dude would do)
3 parts half & half or milk
Preparation

Combine in a glass over ice, stir and enjoy. How is easy is that?
3. Bad Apple - Crown Royal Regal Apple Flavored Whiskey, $26,314,733 sold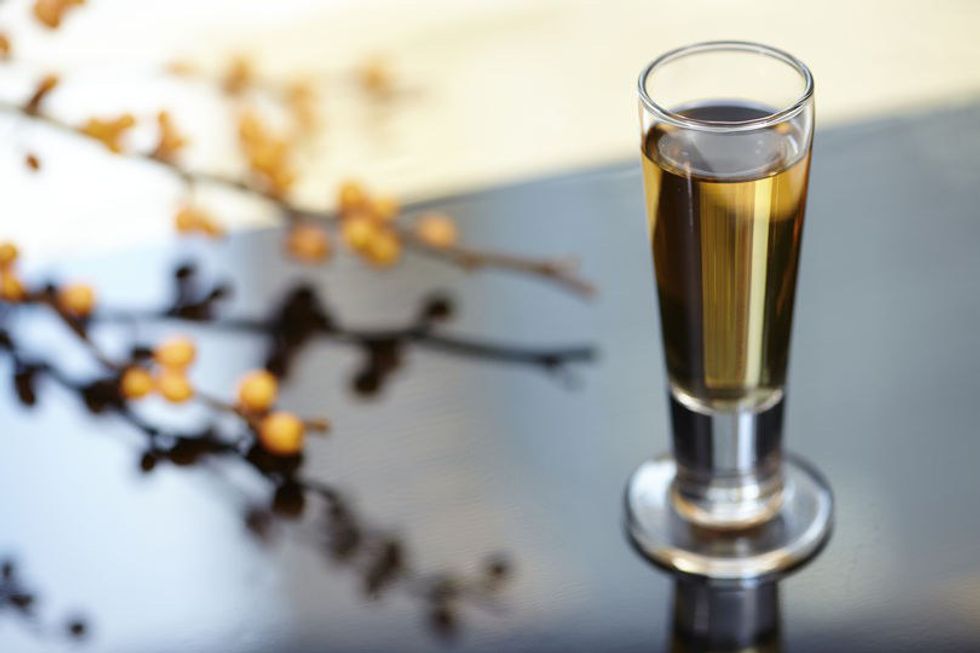 Not to be confused with the "Bad Apple" cocktail also featured on Fireball's website, which is coincidentally one brand of cinnamon flavored whiskey you could use in the Bad Apple...Crown Royal's Bad Apple, not the...oh, forget it.

Shake and strain 1 oz. Crown Royal Regal Apple Flavored Whisky and 1/2 oz Fireball cinnamon flavored whiskey into a shot glass.
4 & 5. A pitcher of Bloody Marys, Grey Goose Vodka, $26,885,742 sold
OR
Absolut Vodka, $26,985,120 sold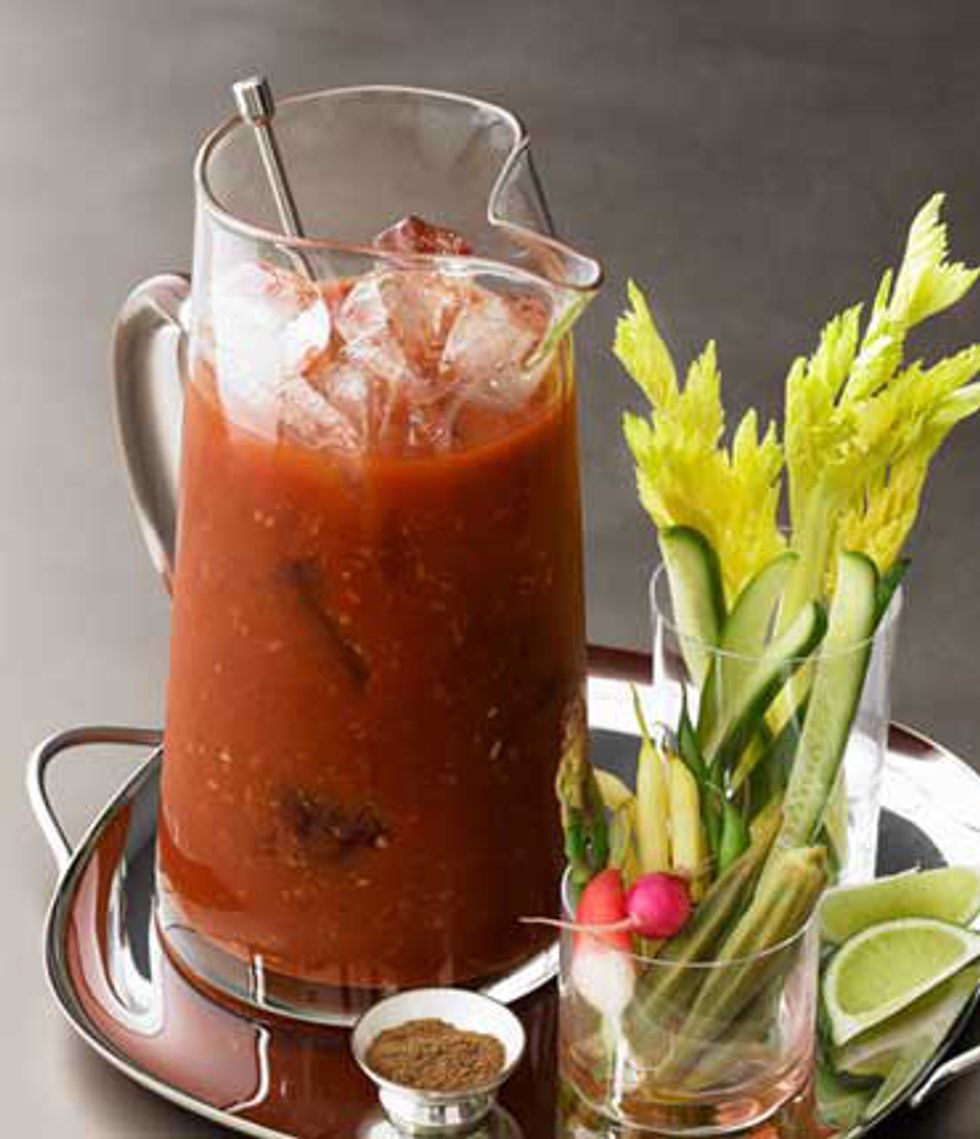 The seventh and sixth best selling brands of alcohol in Ohio are sharing a spot on this list because vodka just isn't that interesting, and Grey Goose and Absolut were practically tied in sales. If they're not going to distinguish themselves from one another, than neither will I. Who can tell me what we'd have if we used Clamato juice instead of Tomato? A pitcher of Bloody Caesars. But why would anyone want that?

Ingredients
20 parts original vodka of your choice
32 parts Tomato Juice
1 part each lemon and lime juice
4 tsp Tabasco sauce
2 tbs Horseradish
1 tbs Worcestershire
1 tsp each celery salt, paprika and ground black pepper
1/2 tsp salt
One lemon or lime wedge
Preparation
In a pitcher with a tight-fitting lid, combine all ingredients except vodka.
Close the pitcher and shake well.
Rub the lemon or lime wedge around the rim of each highball glass and then roll glass in remaining celery salt.
Fill each glass with ice cubes, fill one third with vodka and top off with the Bloody Mary mix.
Garnish with long celery stalk, long cucumber slice and lime wedge, or just drink it because who has time for that?
Serves ten, or six or three or whatever. Don't judge.
6. Patrón Classic Margarita - Tequila Patrón Silver, $30,967,960 sold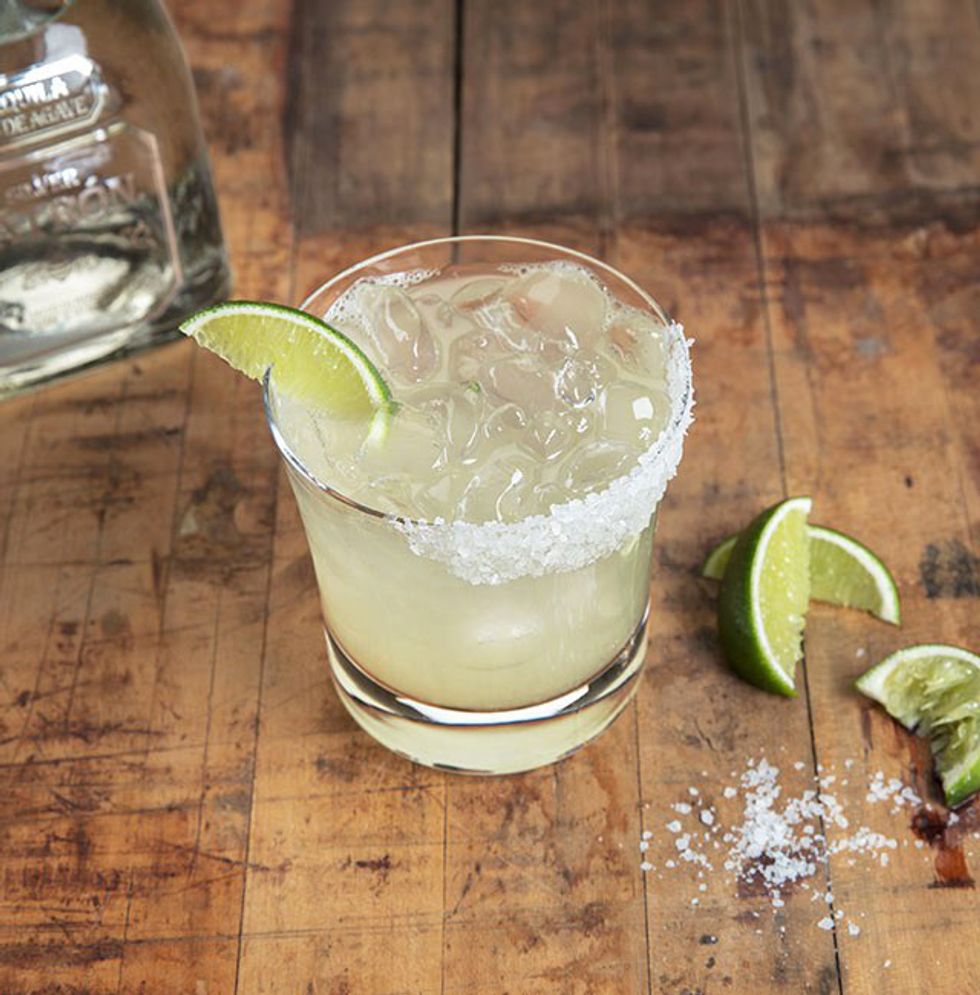 The fun fact for this entry is I love Margaritas. I have fun drinking them. Fact.
Ingredients
1.5

oz Patrón Silver

1

oz Cointreau

.75

oz fresh lime juice

.25

oz simple syrup (they recommend homemade, and more power to you if you want to do that)
Optional, but not really: Lime wedges and coarse salt for the rim of the glass
Preparation
Shake all ingredients and strain over fresh ice. Repeat. Repeat. Repeat.
7. Sidecar - Crown Royal, $37,712,057 sold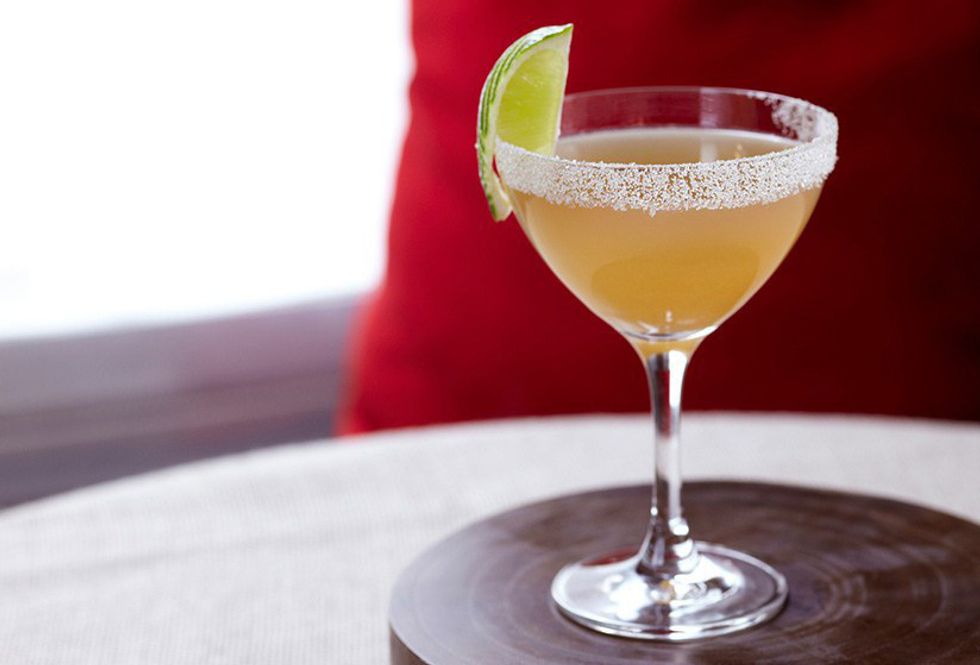 I run out of funny things to say when different products of the same brand are repeated. If you've mixed up all the drinks I've listed so far, however, you might just think this caption is hilarious anyway.

Ingredients
1.25 oz. Crown Royal
.5 oz. Orange Liqueur
.5 oz. Lemon Juice
Preparation
Rim a Coupe Glass, or whatever you have to hand, with sugar
Shake with ice and and strain into your sugar-rimmed coffee mug
8. Tito's Sunshine - Tito's Vodka, $39,575,789 sold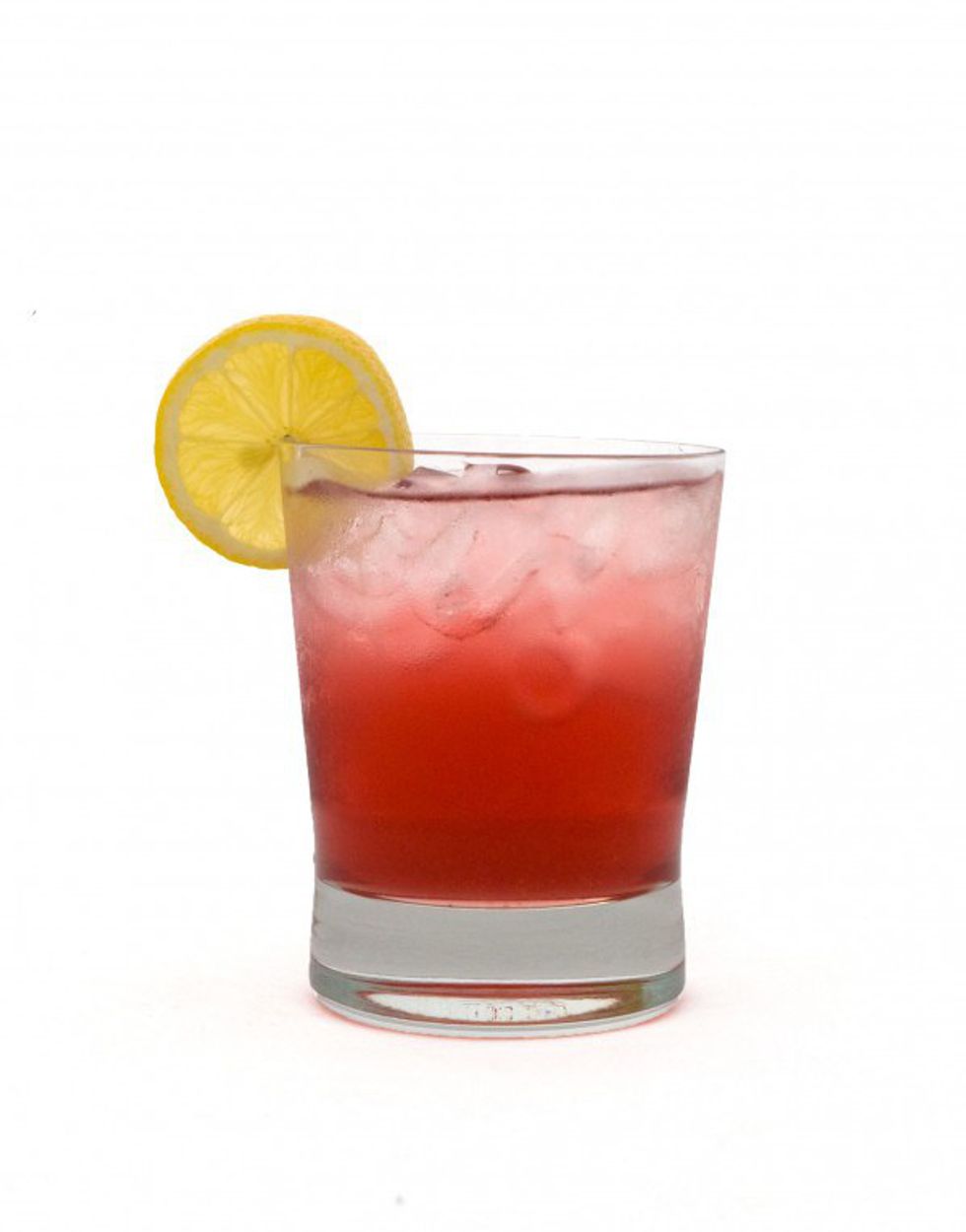 A special shout-out to Steinkeller of Oxford, Ohio comes with this one: Tito's Sunshine is one of my favorite mixed drinks, first served to me at one of my favorite bars. They also have excellent beer, but that's a different list.

Ingredients
1 oz Tito's Handmade Vodka
1/2 oz Chambord Black Raspberry Liqueur
3 oz sweet and sour mix
Juice from one lemon wedge
Dash of grenadine
Preparation
Combine all ingredients in cocktail glass over ice. Stir, garnish with a lemon wheel and serve. Don't feel emasculated just because it's pink.
9. Jack and Cola - Jack Daniel's Tennessee Whiskey, $48,357,286 sold
[rebelmouse-proxy-image https://media.rbl.ms/image?u=%2Ffiles%2F2017%2F03%2F18%2F636254096227141236-276944468_Jack_Coke.webp&ho=https%3A%2F%2Faz616578.vo.msecnd.net&s=359&h=ec93a3b0969349bdf469857fd9660e9ca29b63008bc8427527a6153bde49b7d9&size=980x&c=3578080053 crop_info="%7B%22image%22%3A%20%22https%3A//media.rbl.ms/image%3Fu%3D%252Ffiles%252F2017%252F03%252F18%252F636254096227141236-276944468_Jack_Coke.webp%26ho%3Dhttps%253A%252F%252Faz616578.vo.msecnd.net%26s%3D359%26h%3Dec93a3b0969349bdf469857fd9660e9ca29b63008bc8427527a6153bde49b7d9%26size%3D980x%26c%3D3578080053%22%7D" expand=1 original_size="1x1"]
Am I insulting your intelligence telling you how to mix whiskey and cola? I am? Alright, I'll keep this one short.
Ingredients
Three parts Coca-Cola
One part Jack Daniel's

Preparation
Figure it out, it's not rocket science.
1. Mint Julip - Hennessy VS (Very Superior,) $51,603,607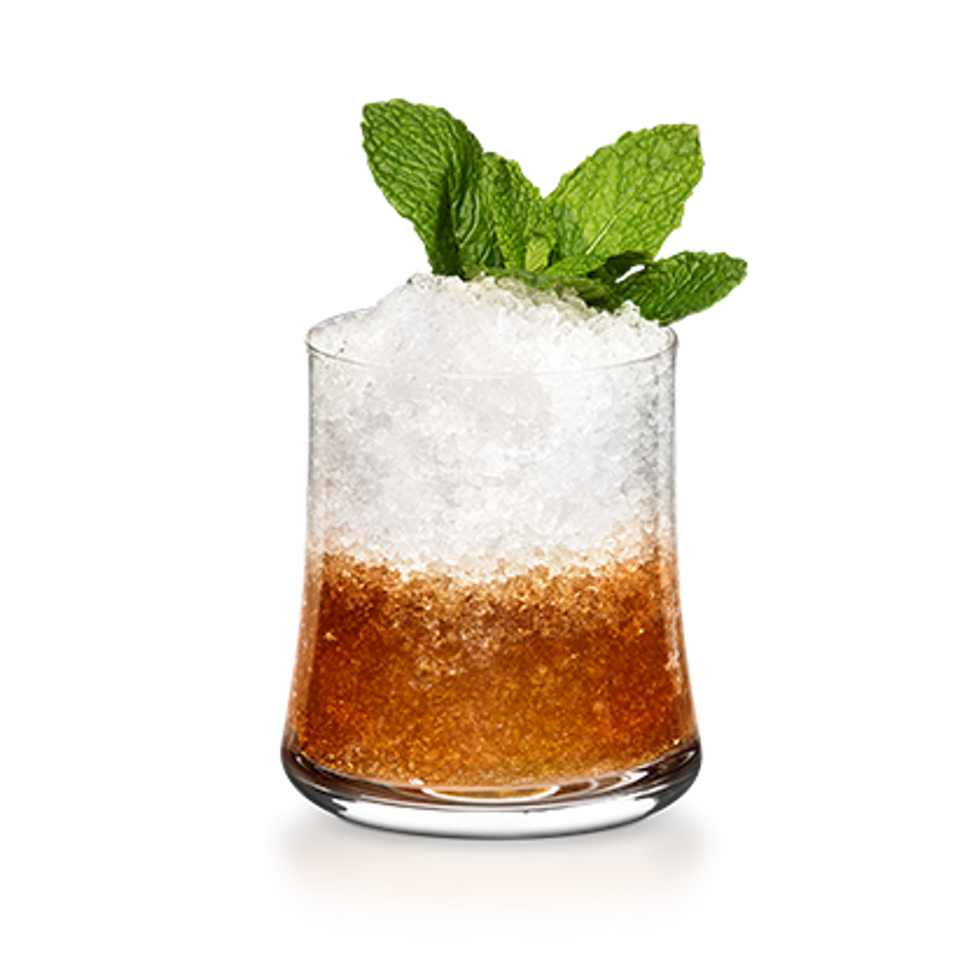 We've saved arguably the most challenging for last, but muddling mint is easy with just a little time and patience. If you don't have a dedicated muddler, use any sturdy, oblong blunt object. If the previous sentence reads like I'm trying to set myself up for a "That's What She Said" joke but couldn't actually think of a punch line...shush up.
Ingredients
2.5 oz Hennessy V.S
1 Teaspoon of Sugar
2 Mint Sprigs
Preparation
Place five or six mint leaves at the bottom of a Julep tin or highball glass, add sugar, and press several times with a muddler, grinding the sugar and leaves into coarse paste. Fill glass with crushed ice, pour Hennessy V.S. over ice, and stir briskly until chilled. Add more ice and garnish with a few sprigs of mint. Enjoy with a Foghorn Leghorn accent.
Happy Drinking!
*Miami University Students and Alum - Happy VERY belated Green Beer Day!
**If you aren't an from Ohio, this article doesn't apply to you and you should stop reading...but I won't tell the reading police if you won't.