Personal attacks and name-calling have become very prominent and a crucial aspect of this year's campaigns but few have offered such bleak criticism of a candidate such as Ted Cruz's college roommate, Craig Mazin.
He is an alumnus of Princeton University, class of 1992, with a degree in psychology and has made a rather good life for himself. As an American screenwriter and film producer, Mazin is most widely known for his work on the third and fourth "Scary Movie" films, as well as the second and third issues of "The Hangover." However, professional success seems to not have made up for the suffering he tragically encountered when the cruel fate conspired with Princeton's underclassman housing authorities to curse Mazin, making him the roommate of a now Republican presidential candidate and current Texas Senator Ted Cruz.
While Mazin's professional career allowed him to create a name for himself, it wasn't until his recent online vocal hatred of Cruz's politics and essentially everything else about the candidate that really made his name recognizable.
As he grew to fame on Twitter, roasting his college roomie, the National Review published a piece about him and promoted it by questioning, "Why is @tedcruz's freshman college roommate @clmazin so obsessed with him?"
To which Mazin responded, "I'm very interested in him because he's running for President of the United States. What's your excuse?" Savage. While I personally believe Mazin has every right to freely express his opinions and encourage him to do so because he is fucking hilarious, there is one flaw in his character that gets me heated — Craig broke the bro code.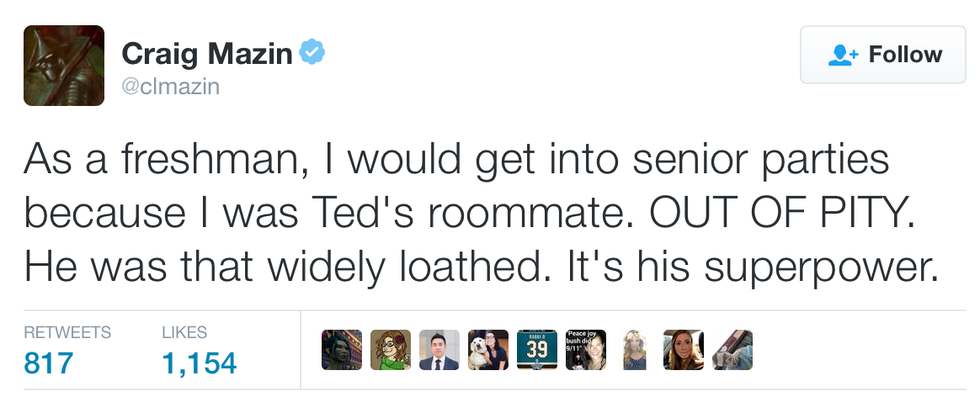 During Cruz's time as a Texas solicitor general, a post he held from 2003 to 2008, he defended criminalizing the sales of sex toys, saying that people had no right to "stimulate their genitals." Mazin had a little too much information to share regarding this matter:


Scientists could scour the Antarctic for years and not find something nearly as cold as this tweet. There are few universal unspoken rules, such as how wearing headphones in public simply means "don't speak to me," but not discussing what your roommate does in his/her free time is definitely an important one.
The screenwriter has been frequently tweeting harsh things about the Senator since 2012. All I would like to know is how many times Cruz's alarm clock went off too early in college that made Mazin say any of the following: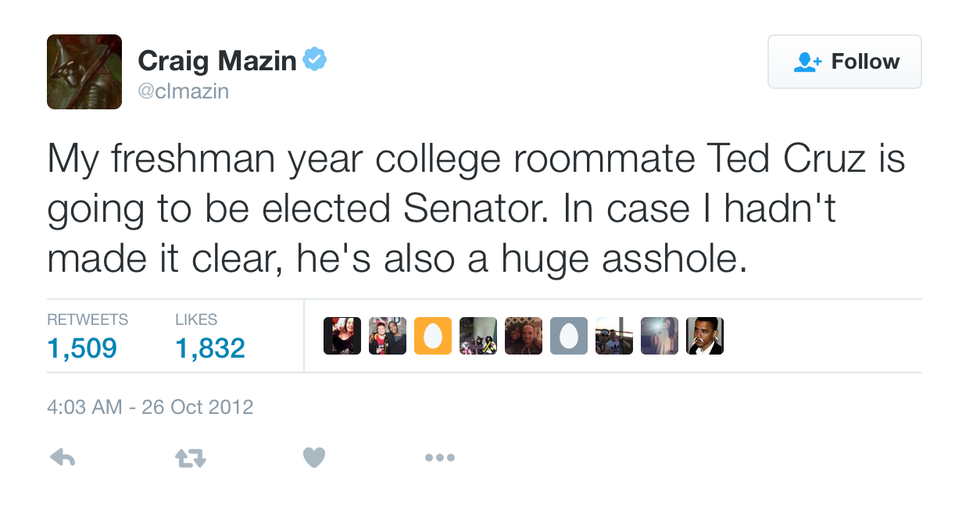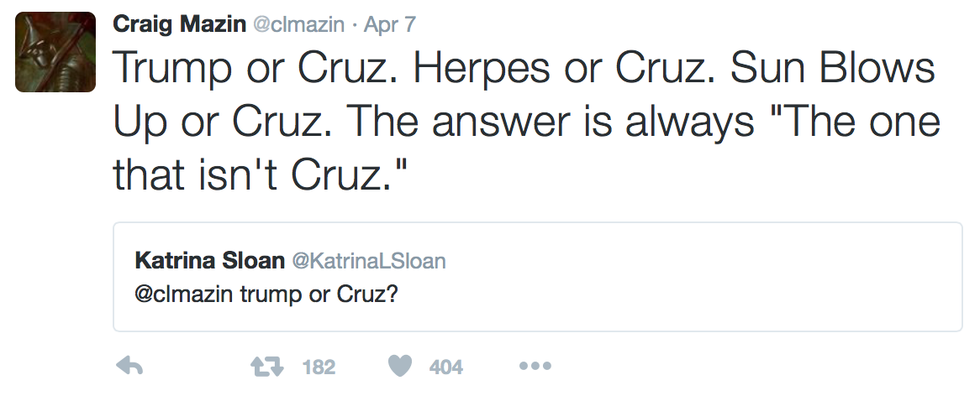 I think it says something when a man who spent an entire year of his life with a presidential candidate says that he would rather have the entire Earth die than to see said candidate be victorious.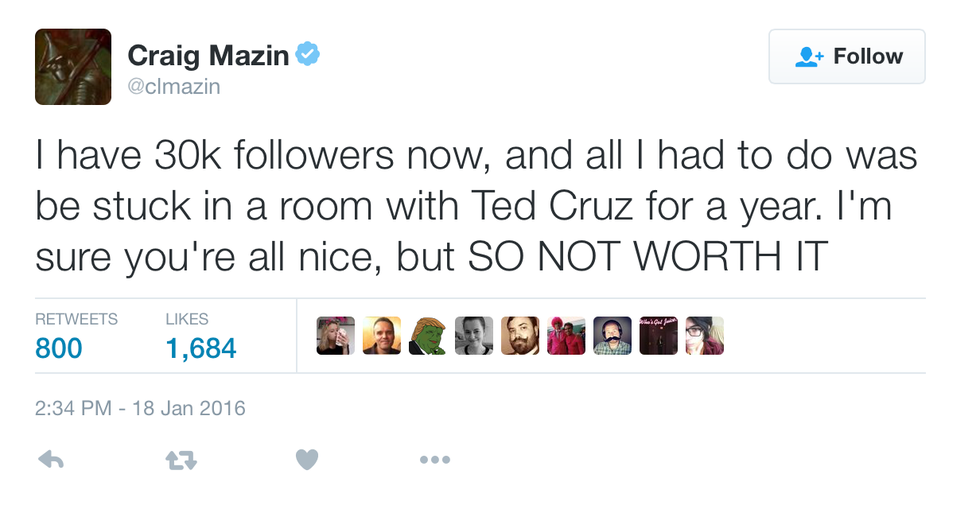 At least he tried to look at the bright side.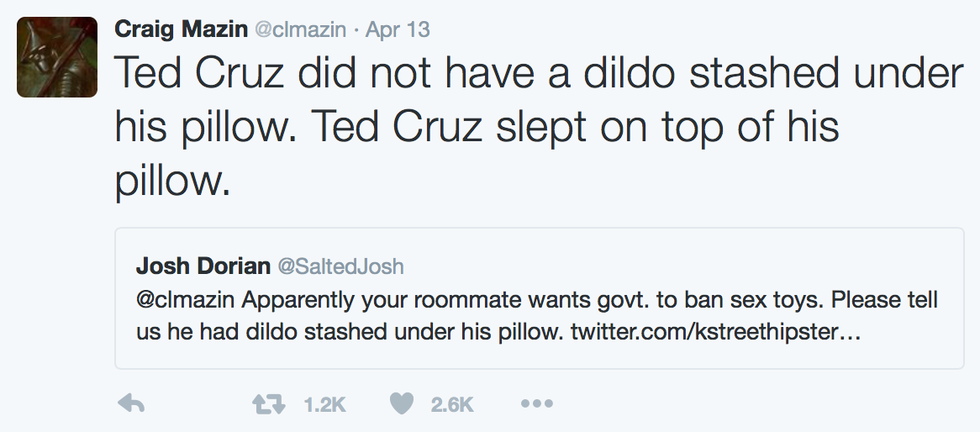 Well, there you have it, folks! America has the opportunity of being run by a dildo. Even though Craig broke the bro code, he is definitely my favorite political commentator thus far and while I would hate to be his roommate, I highly recommend following him on twitter @clmazin because Craig is AMazin'. Keep it up, you lovable asshole.