If the rumors are true, the Queen is back at Big Machine and recording for her new album to drop this fall.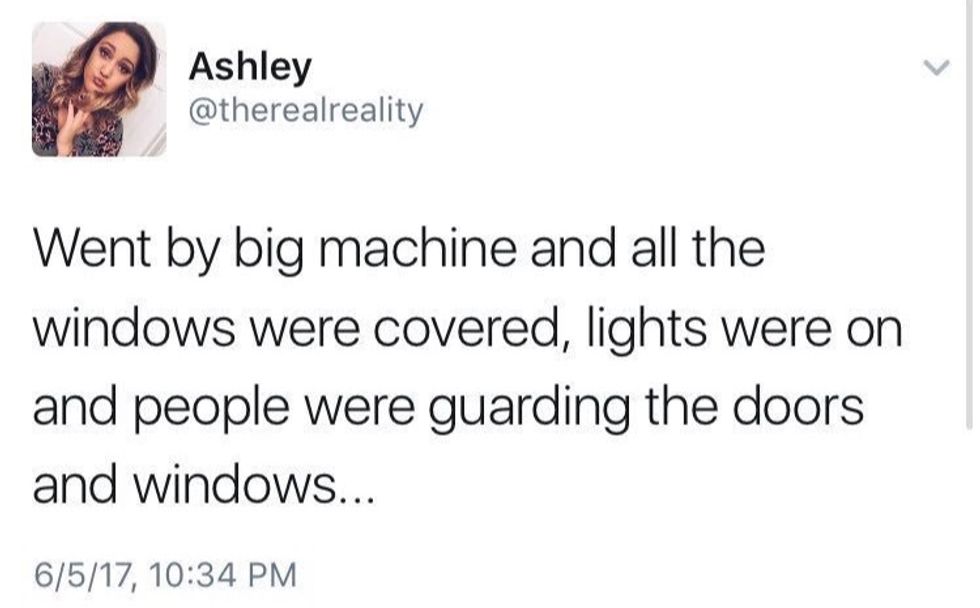 And it's no secret that she BLESSED us and Spotify by putting all of her music back on the streaming site!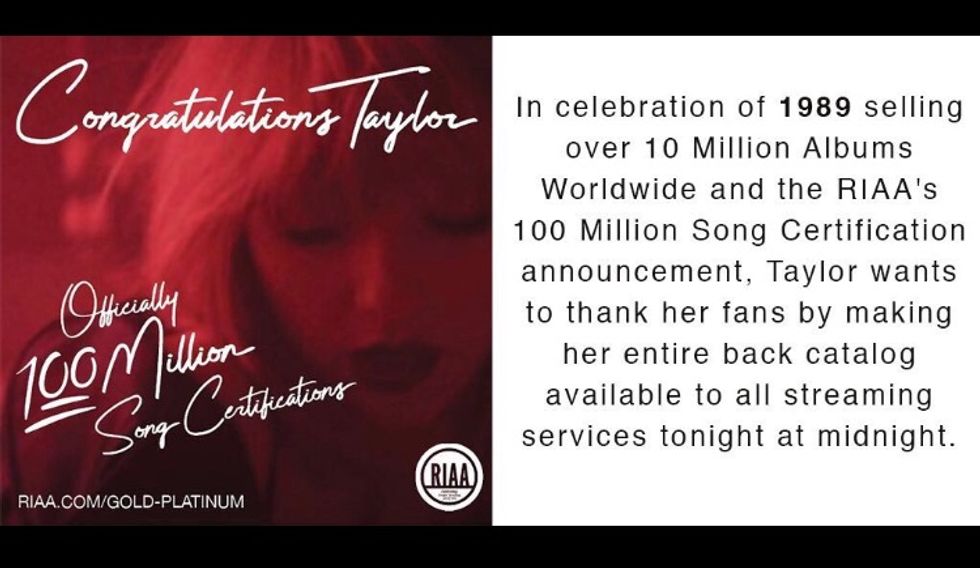 Bad blood or coincidental timing aside, I am thrilled that Taylor is once again giving her fans something to get hype about (like her spotify numbers beating Katy Perry's...don't @ me).
So in celebration of Her Royal Swiftness getting back in the recording studio to drop some FIRE into our lives once again, I (with the help of my fellow Swiftie, and arguably best sing-along partner in this world Addy) have compiled a list of Taylor Swift Lyrics (in no particular order) that correspond to 13 (obvi) moods.
1. The Break Up Blues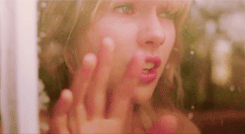 - "He's the Song I keep singing in the car don't know why I do" (Teardrops on My Guitar).
- "Maybe we got lost in translation, maybe I asked for too much, but maybe this thing was a masterpiece till you tore it all up" (All Too Well).
- "And you call me up again just to break me like a promise, so casually cruel in the name of being honest" (All Too Well).
- "I've been spending the last 8 months, thinking all love ever does; is break and burn and end" (Begin Again).
- "Words, how little they mean when you're a little too late" (Sad Beautiful Tragic).
- "And I know that you see what you're doing to me, tell me why" (Tell Me Why).
- "All that I know is I don't know how to be something you miss, never thought we'd have a last kiss" (Last Kiss).
- "People are people and sometimes it doesn't work out, nothing we say is gonna save us from the fall out" (Breathe).
2. Fire Insta Captions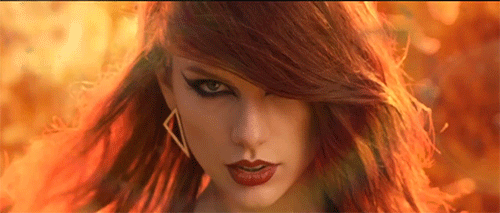 - "Cos baby I could build a castle, out of all the bricks they threw at me" (New Romantics).
- "Oh I'm just a girl, trying to find a place in this world" (A Place in This World).
- "Say you'll see me again, even if it's just in your wildest dreams" (Wildest Dreams).
- "It feels like a perfect night to dress up like hipsters, and make fun of our exes" (22).
- "And life was never worse, but never better" (Wonderland).
- "It's a new soundtrack I could dance to this beat forevermore" (Welcome to New York).
- "But you're untouchable, burning brighter than the sun" (Untouchable).
- "I was riding shotgun with my hair undone" (Our Song).
- "Darling I'm a nightmare dressed like a day dream" (Blank Space).
3. First Date Butterflies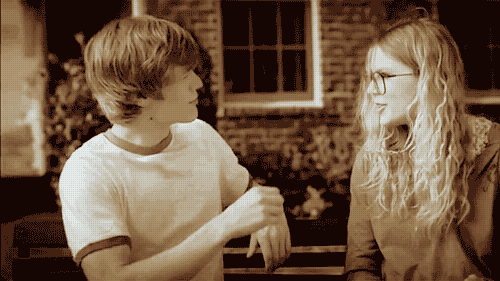 - "You're the kind of reckless that should send me running but I kind of know I won't get far" (Sparks Fly).
- "He smiles it's like the radio" (Stay Beautiful).
- "If you could see that I'm the one who understands you, been here all along, so why can't you see, you belong with me" (You Belong with Me)
- "You pull my chair out and help me in, and you don't know how nice that is, but I do" (Begin Again).
- "And all I feel in my stomach is butterflies, the beautiful kind making up for lost time"(Everything Has Changed).
- "You pull me in and I'm a little more brave, it's the first kiss its flawless, really something, its fearless" (Fearless).
- "This night is sparkling, don't you let it go, I'm wonderstruck blushing all the way home" (Enchanted).
4. Falling In Love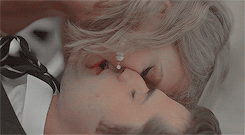 - "This love is glowing in the dark" (This Love).
- "You can hear it in the silence, you can feel it on the way home, you can see it with the lights out, you're in love, true love" (You're in Love).
- "And I'll do anything you say, if you say it with your hands" (Treacherous).
- "And I never, saw you coming, and I'll never be the same" (State of Grace).
- "Touching him was like realizing all you ever wanted was right there in front of you"(Red).
- "I'll stand forever wondering if you knew, I was enchanted to meet you" (Enchanted).
- "You are the best thing that's ever been mine" (Mine).
- "And I don't know how it gets better than this, you take my hand and drag me head first; fearless" (Fearless).
5. Falling Out Of Love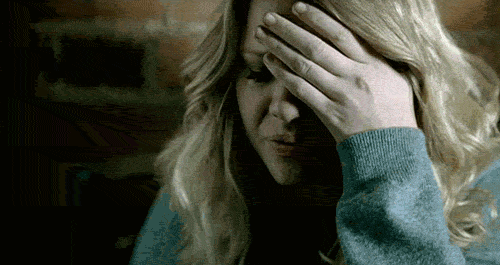 - "I'm not a princess, this ain't a fairytale, I'm not the one you'll sweep off her feet" (White Horse).
- "Fighting with him was like trying to solve a crossword and realizing there's no right answer" (Red).
- "This is looking like a contest, of who can act like they care less" (Story of Us).
- "You are an expert at sorry, and keeping lines blurry" (Dear John).
- "And I need you like a heartbeat but you know you've got a mean streak that makes me run for cover when you're around" (Tell Me Why).
- "So I start a fight 'cause I need to feel something, and you do what you want because I'm not what you wanted" (Cold as You).
- "And I hope the sun shines and it's a beautiful day, and something reminds you, you wish you had stayed" (Last Kiss).
- "This is the last time I'm asking you why, you break my heart in the blink of an eye" (The Last Time).
6. Being Strong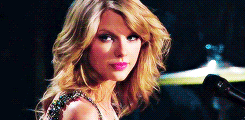 - "Just because you're clean don't mean you don't miss it" (Clean).
- "Now that I'm clean, I'm never gonna risk it" (Clean).
- "But I took your matches before fire could catch me, so don't look now, I'm shining like fireworks over your sad empty town" (Dear John).
- "I'm gonna find someone someday who might actually treat me well" (White Horse).
- "I could go back to every laugh, but I don't wanna go there anymore" (Come in With the Rain).
- "You don't have to call anymore, I won't pick up the phone. This is the last straw, there's nothing left to beg for" (You're Not Sorry).
- "This is the last time you tell me I've got it wrong" (The Last Time).
- "I'll bet you got pushed around, somebody made you cold, but the cycle ends right now, cause you can't lead me down that road" (Mean).
- "Band-aids don't fix bullet holes, you say sorry just for show, if you live like that you live with ghosts" (Bad Blood).
- "As far as I'm concerned you're just another picture to burn" (Picture To Burn).
7. Being Weak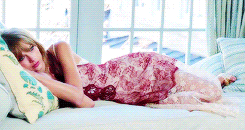 - "And I should just tell you to leave 'cos I know where exactly where it leads but I watch us go round and round each time" (Style).
- "Maybe I was naive, got lost in your eyes, and never really had a chance" (White Horse).
- "Turns out freedom ain't nothing but missing you" (Back to December).
- "This is when the feeling sinks in, I don't wanna miss you like this" (Come Back Be Here).
- "My thoughts will echo your name until I see you again" (Enchanted).
- "I find myself at your door, just like all those times before" (The Last Time).
- "He still hasn't called and then you feel so low you can't feel nothing at all" (Forever and Always).
8. Rebuilding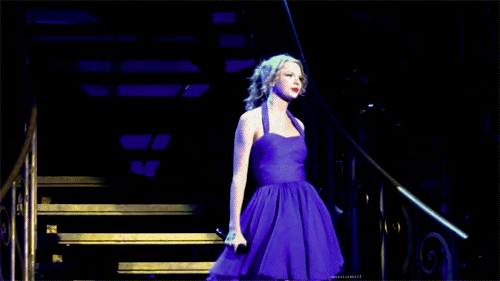 - "Gone was any trace of you, I think I am finally clean" (Clean).
- "And I can't breathe without you, but I have to" (Breathe).
- "Throw your hands up, cos we never gave in" (Change).
- "Now it's too late for you and your white horse, to catch me now, try and catch me now" (White Horse).
- "Tonight I'm gonna dance for all that we've been through" (Holy Ground).
- "Time can heal but this won't, so if you're coming my way, just don't" (Bad Blood).
9. Reminiscing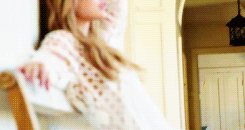 - "Losing him was blue like I've never known, missing him was dark grey all alone, forgetting him was like trying to know somebody you never met, but loving him was red" (Red).
- "And I think about summer all the beautiful times I watched you laughing from the passenger side" (Back to December).
- "I've got you down, I know you by heart, and you don't even know where I start" (Come in With the Rain).
- "And you come away with a great little story of a mess of a dreamer with the nerve to adore you" (Cold as You).
- "Back then I swore I was gonna marry him someday but I realized some bigger dreams of mine" (Fifteen).
- "Autumn leaves falling down like pieces into place and I can still picture it after all these days" (All Too Well).
10. Best Friend Appreciation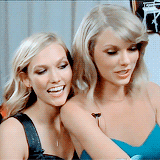 - "I know you were on my side, even when I was wrong" (Best Day).
- "I had the time of my life fighting dragons with you" (Long Live).
- "But I believe in whatever you do, and I'll do anything to see it through" (Change).
- "The time will come for us to finally win" (Change).
- "The rest of the world was black and white, but we were in screaming color" (Out of the Woods).
- "And I'm only me when I'm with you" (I'm Only me When I'm With You).
11. When Bae Is In Trouble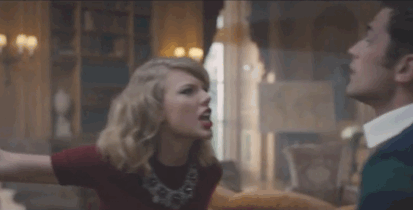 - "My mistake I didn't know to be in love you had to fight to have the upper hand" (White Horse).
- "But you held your pride like you should have held me" (Story of Us).
- "I'm sick and tired of your attitude, of feeling like I don't know you" (Tell Me Why).
- "Boys only want love if it's torture" (Blank Space).
- "You paint me a blue sky and go back and turn it to rain, and I lived in your chess game but you changed the rules everyday"(All Too Well).
- "Could've loved you all my life if you hadn't left me waiting in the cold" (You're Not Sorry).
12. When Bae Did Something Right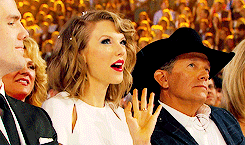 - "You took the time to memorize me, my fears, my hopes and dreams, I just like hanging out with you all the time" (Stay Stay Stay).
- "And you understand now why they lost their minds and fought the wars" (You're In Love).
- "You're the king baby I'm your queen" (Blank Space).
- "We come back every time, cause we never go out of style" (Style).
- "All those times that you didn't leave it's been occurring to me I'd like to hang out with you for my whole life" (Stay Stay Stay).
- "I realize your laugh is the best sound I have ever heard" (Jump Then Fall).
- "I'll be 87 you'll be 89 I'll still look at you like the stars that shine in the sky" (Mary's Song).
13. 30 Second Dance Parties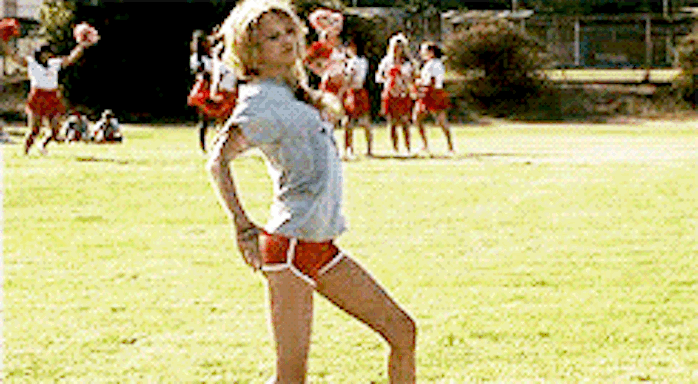 - "Yeah, we're happy, free, confused and lonely at the same time" (22)
- "Remember how that lasted for a day? I say I hate you, we break up, you call me, I love you" (We Are Never Ever Getting Back Together).

- "You think that it's funny when I'm mad, mad, mad" (Stay Stay Stay).
- "So you were never a saint, and I loved in shades of wrong" (State of Grace).
- "Cause the players gonna play, play, play, play and the haters gonna hate, hate, hate, hate, baby I'm just gonna shake, shake, shake it off" (Shake It Off).
- "Heartbreak is the national anthem, we sing it proudly" (New Romantics).
- "Someday I'll be, living in a big ole city, and all you're ever gonna be is mean"(Mean).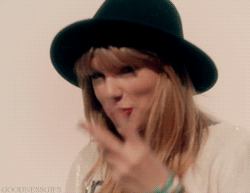 I hope this list can reignite your love for TSwift and hold you over until she releases a single to give us life, or at the very least give you some social media captions. Just remember that if you're feeling something, there is likely a Taylor Swift song out there that will cover it. Peace, Love and waiting--not so patiently--for more.