A few weeks ago, I was straining my eyes and ears for any Black athletes that had qualified and were heading to the 2018 Olympics in Pyeongchang, North Korea.
As the international competition is now underway, there are 10 Black athletes representing the United States in bobsledding, ice hockey, long track speedskating, and short track speedskating.
Out of the 243 athletes competing, they represent 4% of the entire team.
While it is a stark contrast to the 125 African American athletes chosen to compete in the 2016 Summer Olympics, the recruitment for more athletes of color has been progressive.
One of the coaches actively looking to close the diversity gap, specifically in figure skating, is Surya Bonaly.
I recently learned about her through social media as the French figure skater who had incorporated back flips into her routines during the 90's.
I'd never heard of figure skaters doing more than a triple lutz and for Bonaly to do an entire back flip landing on one skate is incredible.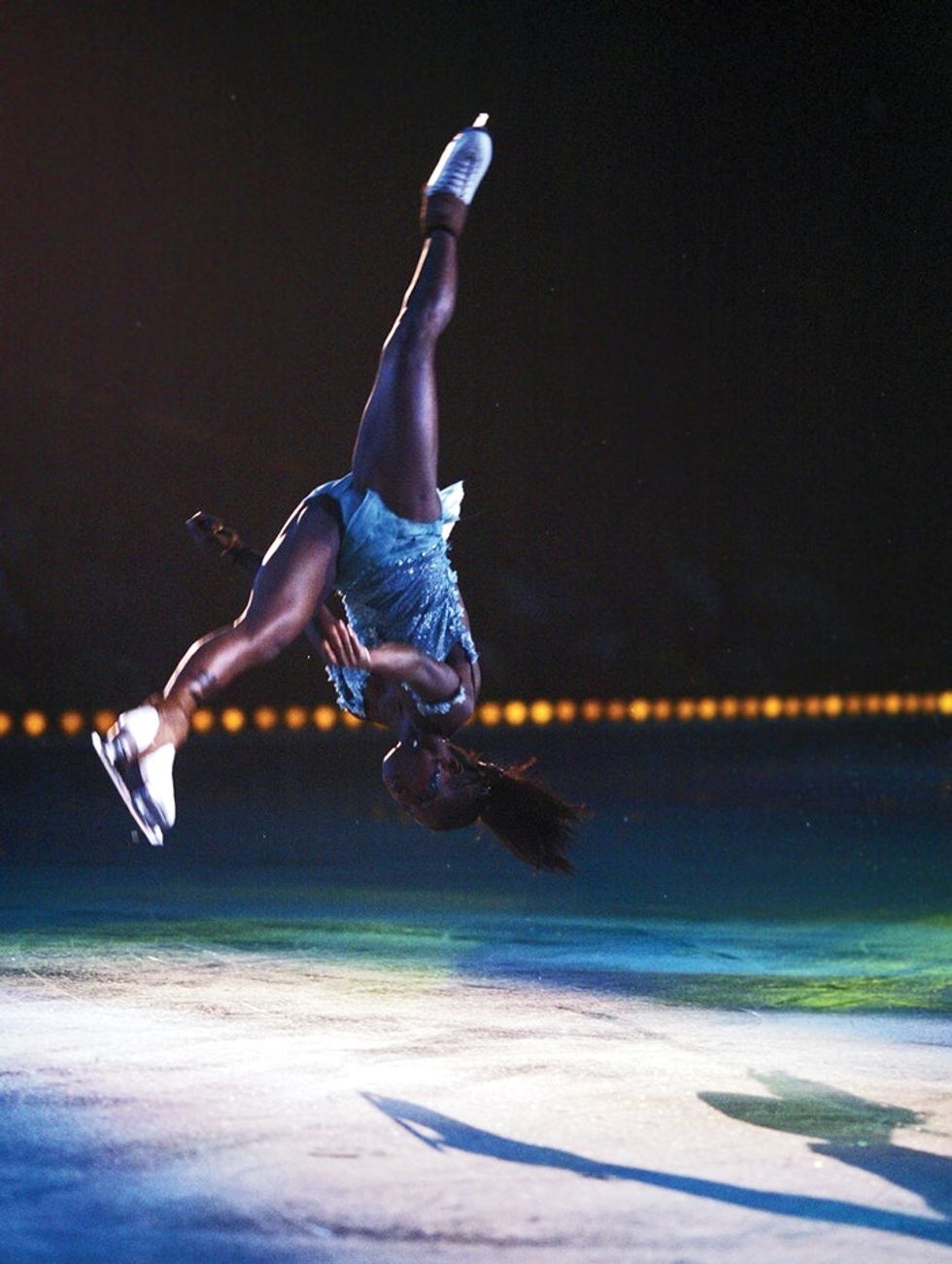 She was a force to be reckoned with; being a three time silver medalist, a nine time French national champion and a trailblazer for all of the Black athletes yet to come.
Much like today's Black athletes who face racial prejudices and discrimination, so did Surya Bonaly.
She described the figure skating world as having "kind of an old sport and an old mentality," explaining "if you try to be different, judges are not going to like you and you're not going to be accepted by the skating rules because you can't be too weird or different."
For 11 years, Bonaly experienced racial disparities within the Olympics and now she aspires to "help a new generation be better." Today she coaches communities, specifically children of color, interested in sports.