As a co-chair of SGA Social Concerns, I am in charge of planning Support A Belle, Love A Belle, SMC's mental health awareness week. Thanks to a busy September, it's a week of events on campus that often go unnoticed. But this year, I want everyone to stop and take a moment to not only come to SABLAB events, but also recognize why we have them.
When most of us hear Saturday Sept 10th, we think, first home football game! Tailgates! Push ups!

But, it's also World Suicide Prevention Day.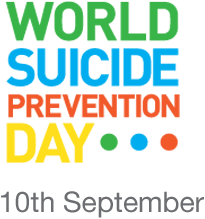 Each year, over 800,000 people die from suicide, more than war and homicide combined. More people are attempting suicide than ever before in our history, but why?
Why?
Suicide is so preventable. If more people knew the facts about mental illness, depression and anxiety, if more people knew how to recognize when their loved ones are struggling, if the stigma surrounding mental illness was broken, maybe then those are contemplating suicide could be helped before it's too late.
We should all learn how to recognize the signs of depression, learn the right way to approach people we see struggling and start to feel more comfortable doing so. We could help stop a loved one from reaching such an awful point emotionally.
We also need to try and eliminate the stigma that comes with mental illness. Many people struggling with depression don't want to reach out to their loved one's for help, because they feel uncomfortable or afraid. What if they're judged? What if they're told it's just a phase, or to get over it? What if they're told depression isn't a real illness? Mental illness is a real, uncontrollable illness just like any physical disease, and people need to learn to treat it as such so those who need help can feel comfortable asking for it.
About a week or so ago, I posted on my SMC class page asking for volunteers to share their personal history of mental illness at a SABLAB student panel. I didn't expect many volunteers: it's already a sensitive and very personal issue, and mental illness is not something commonly discussed on campus. I thought I'd be lucky to get one volunteer.
I was wrong. So many brave, strong, empathetic, incredible girls messaged me volunteering to talk. Not only did it prove mental illness is more prevalent and relevant than we think, it also proved so many belles want to help each other, encourage each other, and fight the battle against mental health stigma.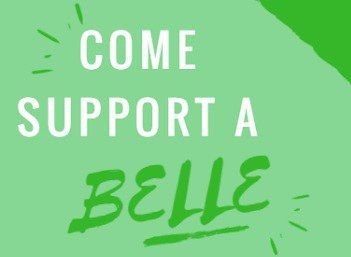 September is a busy month--from clubs having their first meeting to ND football starting back up. Everyone's heads are spinning, everyone is busy, everyone is in a rush, and everyone's planners are packed. But this September, stop and come to some of SABLAB's events; you never know just how big an impact it may have.
Cover Image Credit: Allison Sanchez