Studying is important when in school and outside school. It can involve reading, practicing problems, or even doing research.
However, for a lot of people, this can be hard to complete at times. While events outside their control might be the cause, most times, it's because of personal habits such as procrastination. In this article, we go over 6 tips you can use to avoid procrastinating your studying.
6 Tips On How To Stop Procrastinating And Start Studying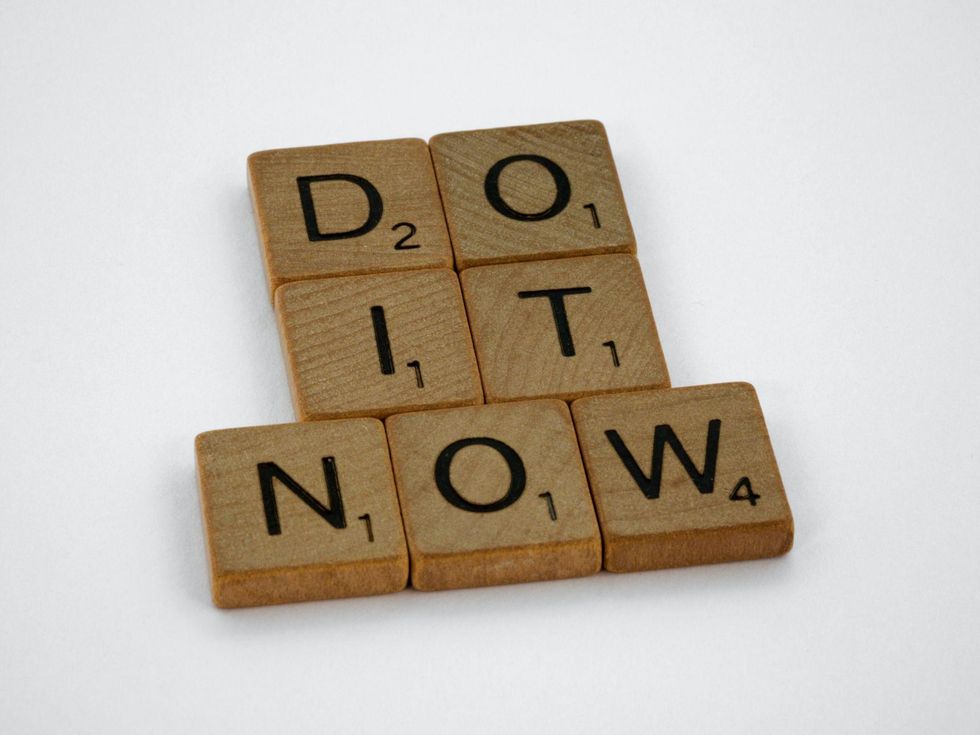 https://unsplash.com/photos/0jIovxJj7pY
1.Remove Distractions
A distraction can be many things. It can be your phone, the Tv, or children's toys, or a video game console. When you're distracted, you might find yourself stuck on the same page for hours forcing you to put off your study for another time. Doing this once isn't all that bad; however, it can easily become a pattern, especially when the sources of your distraction remain. Before you study, take some time out to remove anything that might bother you. This might include turning off the Tv, listening to study music, or going to a different room to avoid people.
2.Break Down Larger Tasks
At first, large projects or coursework can deem daunting. You might look at it and think you'll never be able to get it done. This feeling is normal, but you shouldn't let it control your life and make you procrastinate in the process. One way of making things easier for yourself is to look at ways to simplify your tasks.
For instance, let's say you have multiple essays on similar topics. You can break down your tasks by looking for college essay writers for hire that can deliver your essays fast and without errors.
3.Schedule Your Time Properly
A day can go by very fast when you have many activities you're actively partaking in. If you made plans to study, they could easily slip through without you noticing. This might cause you to reschedule a lot. To avoid this, you might want to consider scheduling your time at least a day ahead and doing your best to follow it. This might help prevent you from feeling overwhelmed and deciding to shift your study time again and again.
4.Get Enough Sleep
Sleep is important because it gives you the needed energy to get through your day. Without sleep, you can end up feeling tired and reluctant to study. Even if you manage to study, it usually won't be a pleasant experience as you would struggle to pay attention. This negative experience might prevent you from studying again in the future because you might feel it's not right for you. To ensure you have enough energy to keep going throughout your day, you might want to get between 6 and 8 hours of sleep. As a student, you might feel 6 hours of sleep is too much, and you don't have enough time. However, a mind that isn't settled won't be able to get much work done.
5.Take Regular Short Breaks
When studying, you should avoid going long hours non-stop as this can have a negative effect on your ability to comprehend. Take breaks at regular intervals to avoid feeling burned out. You might decide to rest for 30 mins after each 2-hour study session. This might help you feel refreshed and ready to go again.
6.Don't Let Perfectionism Slow You Down
A perfectionist is someone who thrives on making sure everything they do is perfect. While this can be viewed as a noble attribute, it can be limiting. When a perfectionist feels they're not able to deliver on a project or study as they would like, they might decide to put it off till another time as circumstances aren't what they would consider ideal. Life isn't always perfect, and those perfect moments that occur can happen far between each other. So it might be best to look at ways to take advantage of your current situation to the fullest.
In Conclusion
While there's no blanket solution to avoid procrastination, there are some strategies you can apply to avoid procrastinating. Not all these tips are easy to implement such as keeping away your phone when studying. However, with time, you'll definitely see the rewards in your life.
Barbara Fielder is a writer and life coach. She aims to assist people, particularly students, achieve the right mindset to approach situations in life. Barbara enjoys running and finding new ways to be helpful.