Earlier this year, I wrote an article that served as sort of a green guide for on campus living. In it, I mention that one should avoid purchasing items that contain "palm oil." But I feel that that paragraph is not nearly enough to cover the environmental, civil, and global problem of palm oil. So, this article came to be. My call to all of you to end the horrific practices of the palm oil industry.
First things first, palm oil is in everything. Seriously. And it's a sneaky evil because it cloaks itself in different names on ingredient lists, so even if you are proactive, you might not realize you are consuming palm oil.
Some other names palm oil goes by:
Vegetable Oils (Palm)
Vegetable Oils (Palm Kernal)
Palm Kernel Oil (PKO)
Palm Kernel Stearin (PKs)
Palm Kernel Olein (PKs)
Sodium Laureth Sulphate
Sodium Palmate
Partially Hydrogenated Palm Oil (PHKPO)
Fractionated Palm Oil (FP(K)O)
Organic Palm Kernel Oil (OPKO)
Palmitate - Vitamin A or Asorbyl Palmate/Palm Oil
Sodium Dodecyl Sulphate (SDS or NaDS)
That's a lot. With this knowledge, I decided I should go around my dorm and find all of the things that contained any of these ingredients. Here's what I found: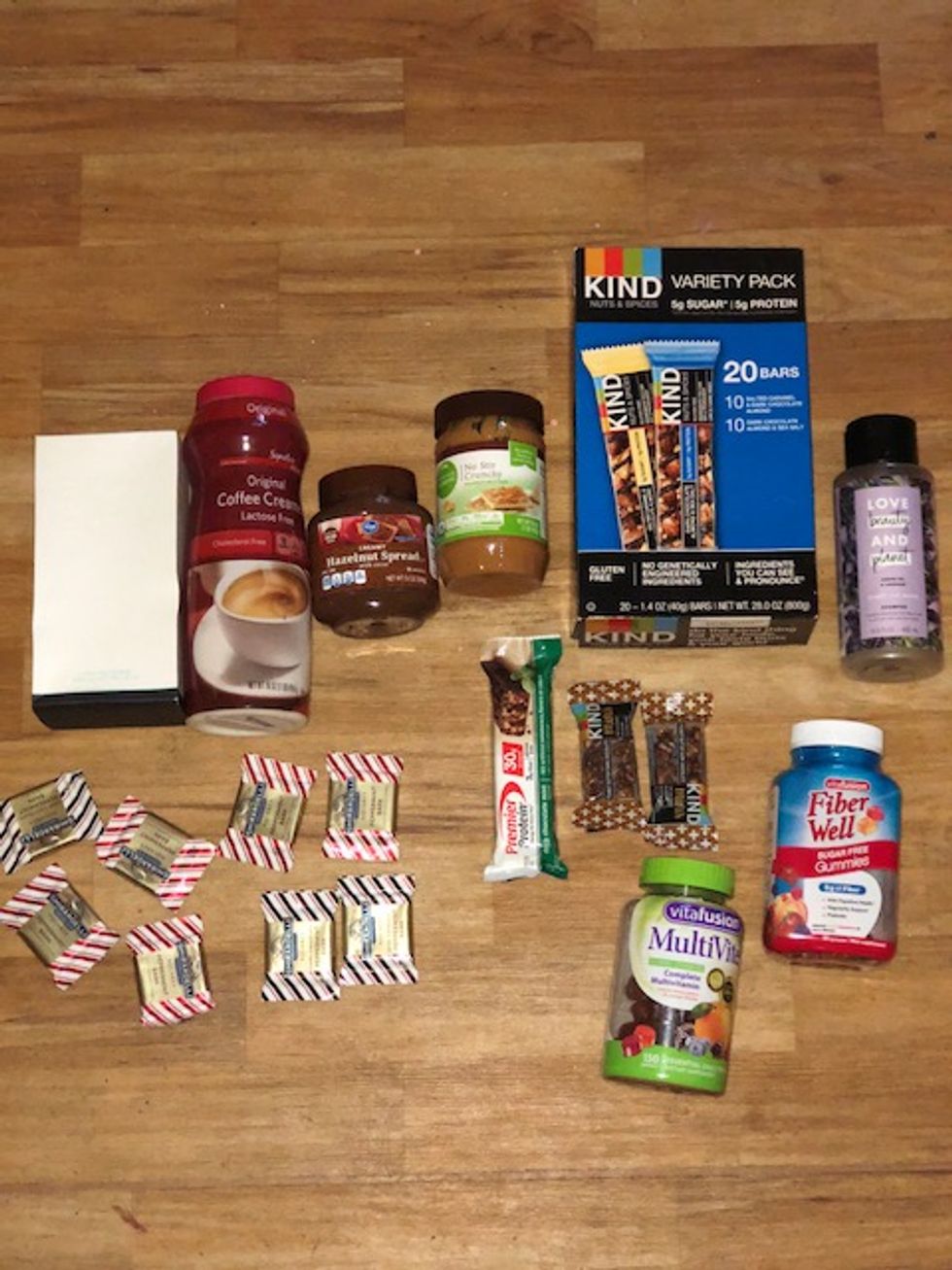 vitafusion™ MultiVites, Complete Multivitamin
vitafusion™ Fiber Well Gummies
Signature kitchens™ Original Coffee Creamer Lactose Free
kroger® creamy hazelnut spread
simple truth organic™ no stir crunchy peanut butter
Kind® bars
Premier Protein® bars
LOVE Beauty and Planet shampoo
Ghirardelli peppermint bark
Kirkland signature™ body soap
Of course, I'm not going to just throw all of these items out. And I don't suggest you do either. In fact, please use up whatever you have, properly dispose of containers, and then be a smarter consumer. We have a lot of power just in what we buy. Taking a stand and not purchasing from companies using palm oil will make a difference, you just have to begin.
The issue with palm oil that I briefly discussed in my earlier article about going green is that palm oil is not a green resource. The practice of harvesting palm oil is disastrous to the environment and has serious impacts. Palm oil plantations have taken over tropical land that was once covered by high conservation tropical rain forests. This eliminates from our world a high density of trees and biodiversity. Many species have lost their homes in this damaging practice, and forest fires to clear for palm planting emit massive amounts of CO2. Overall, the practice of palm oil farming is contributing to climate change in a massive way and continuing to allow it will just put our world in more danger.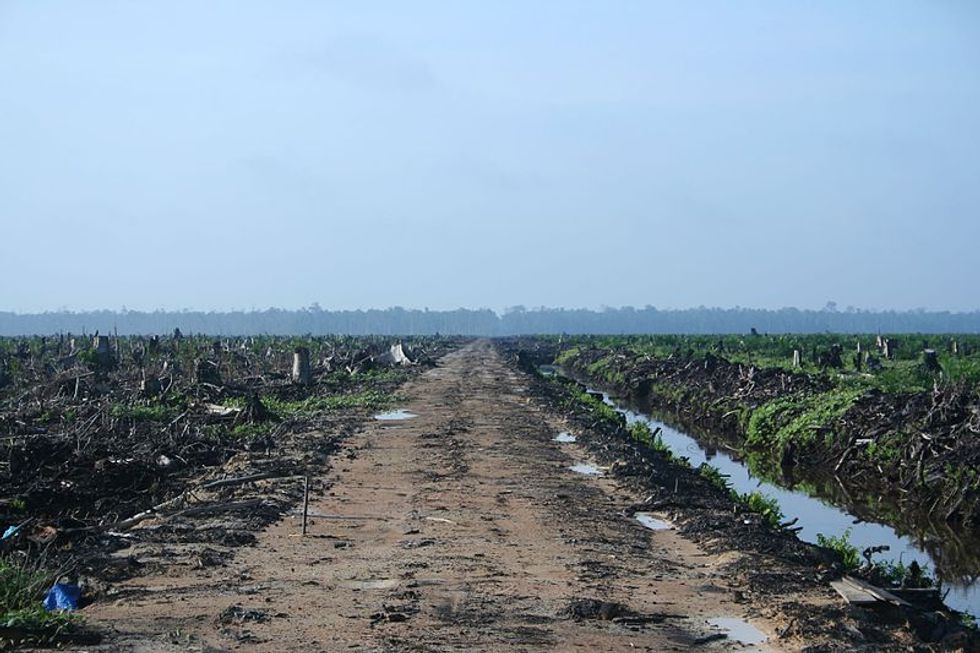 Besides the huge environmental impacts that the palm oil industry is causing, there are social implications as well. Making room for palm oil plantations pushes indigenous peoples off their land and utilizes migrant workers who are denied basic rights. Is the price of American consumption really the homes of people and their basic rights?
The palm oil industry is obviously hazardous, so what is there to do about it? First, find alternatives for all you buy that uses palm oil. If you can't find alternatives, make it yourself! Pinterest is, of course, a great source for finding DIYs. Here are recipes for shower and bath products, protein bars, and even Nutella! It is so satisfying to make your own stuff because then you know exactly what is in them.
Next, do not buy from any companies which use palm oil. You can find out more about the Snack Food 20 and cut those corporations from your consumption habits. You can also find out other company's commitments to using sustainable palm oil.
And finally, reach out to companies and let them know how fed up you are with their use of palm oil. Rain Forest Action Network is a great resource for who to contact and how. If we stop using palm oil and demand companies to take notice of the dangers in the industry, hopefully we can make a change!