Earlier this week, blog posts from "Always Learning", run by Christian-woman Lori Alexander, were spread across many timelines on Facebook. Many of these are pictures of notebook entries that the blog posted on their fan page, which everyone seemed to make a fuss about. After reading the posts, one can see why there was outrage.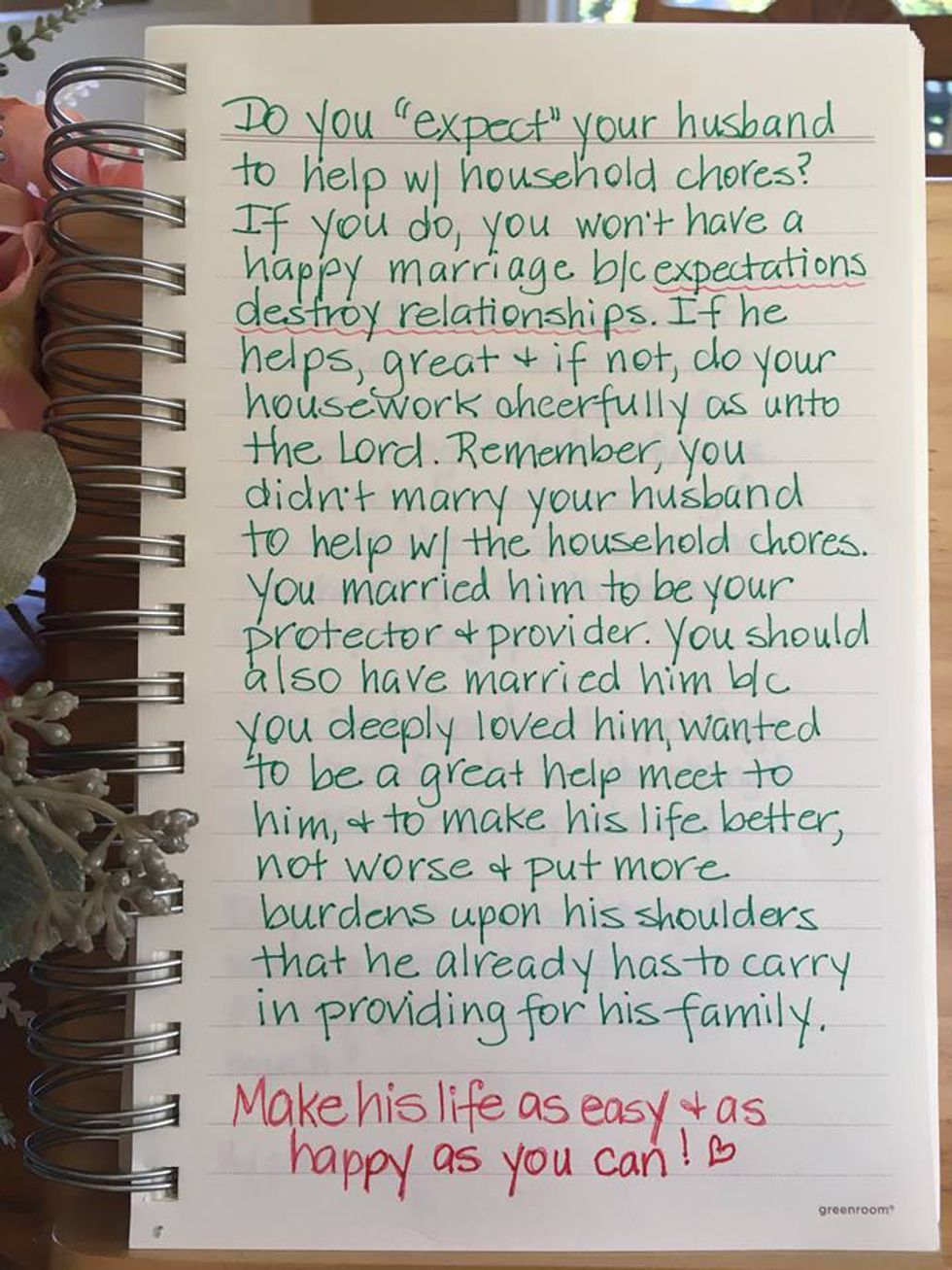 Lori, let's start by saying this is the reason Christians get an awful rep. I am so happy that you found something that works with your relationship with your husband, however, you can't just push other women to believe what you do. It's simple. We live in a society where most women want to be treated as an equal to a man, whether it be in the workplace, in a relationship or even at home. It is not a defined rule that a woman's job is to be kept indoors to bear children and clean the house while the husband pays for your bills. Most couples don't live off single incomes anymore. In fact, in 2012 only 31 percent of families were supported by the father's income, while 60 percent of families had dual income. Are the women in these dual income families any less of a mother? Absolutely not. The mother's reasoning for working in the first place is because of her children. Every parent wants to make their child's life as smooth as possible. Wouldn't you agree?
This is not to bash the stay-at-home mothers, you all deserve the most respect. Women are allowed to choose whatever they want to do in life, just like a man is. The only thing that is completely wrong, is when someone tries to push their beliefs on another person. It takes away their voice and control in their own lives. What will your children see when they see this? Will daughters be dependent on men? The most important thing we can teach our children, regardless of gender, is independence. It's important to know how to take care of yourself.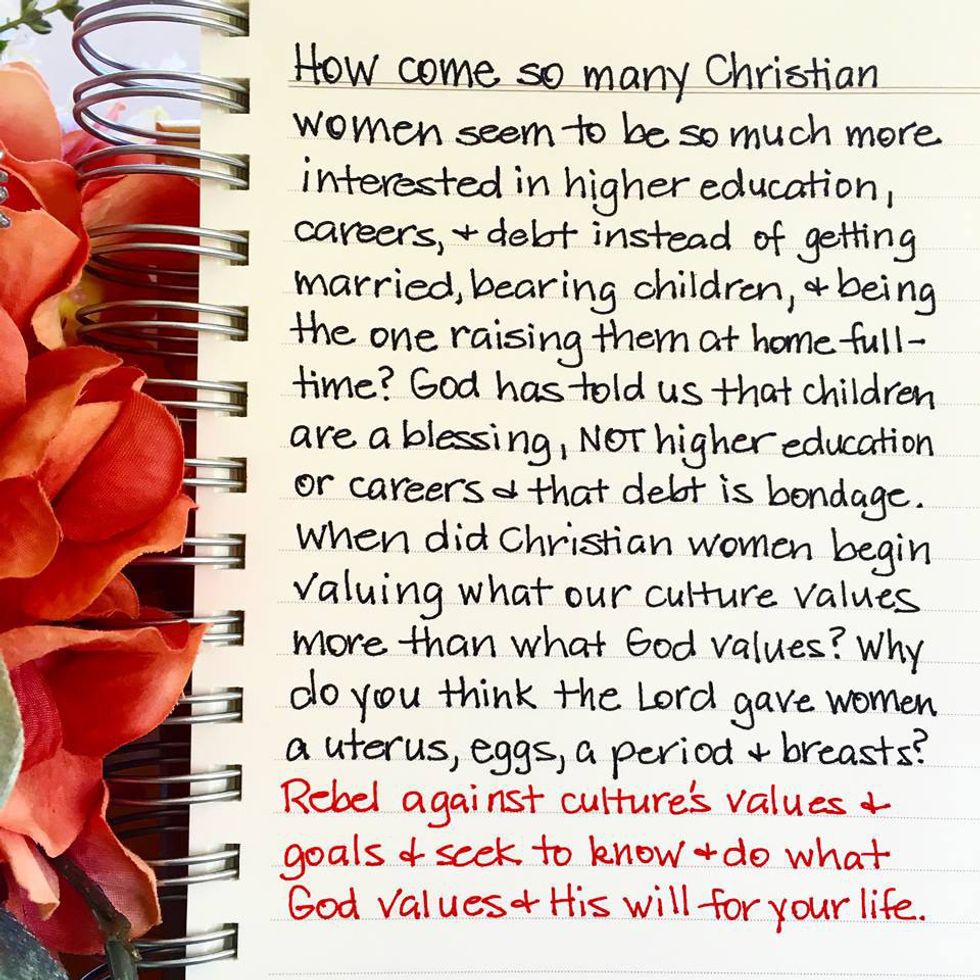 This post seems to be one of the most heartbreaking entries she published. Since when isn't education a blessing? Women do have a uterus, eggs, a period and breasts for a reproductive reason, you have a point. However, a lot of women are unable to conceive children of their own, does that make them less of a person? What if they just don't want children? There is nothing wrong with having a higher education while raising a family. If anything, it inspires the children to work their hardest to be their own person.
What can we do to stop this hate? We fight against it. Get your educations, be a stay-at-home mother, don't have children; whatever the case may be, do what you want. You have your own mind and body, and you are allowed to do with it as you please. No one is allowed to tell you what to do, whether it be this woman or your husband.