Hazing. Lilly Pulitzer. Partying. Wealthy. Blonde.
What comes to mind when you hear these words? If the answer is "Greek life" or "sorority," you just stereotyped.
Greek life has always had a bad reputation but recently, within the media, sorority girls have been getting some particularly bad publicity. For example, Alpha Phi at the University of Arizona was trashed by journalists everywhere for their recruitment video being "terrible and unrealistic for women." The video went viral and was taken down because of the negative comments. Or maybe, you saw people poking fun of Alpha Chi Omega of Arizona State when all of them were caught "mid-selfie" during a baseball game. But hey, those ladies got on Ellen, so really was it even that bad of a situation?
This past week, as I sat around scrolling through Buzzfeed, something caught my eye. Residing at Ohio University, Delta Gamma sorority, published a monumental photo essay tearing down the stereotype of sorority girls which went viral within hours. The sorority members asked for volunteers for the shoot, and junior member Kaitlin Hatton took the pictures with each volunteer adding a personal touch with a "society standard" they've been told, written in their own hand writing. Members admitted stereotyping before joining Delta Gamma and made remarks about how this kind of action would've put their opinions into perspective. The chapter has had responses from Greek and non-Greek women all over the country, thanking them for the empowerment. Check out some of the entire essay and comments on their Facebook or thank them yourself. After looking at these photos, you're going to want to.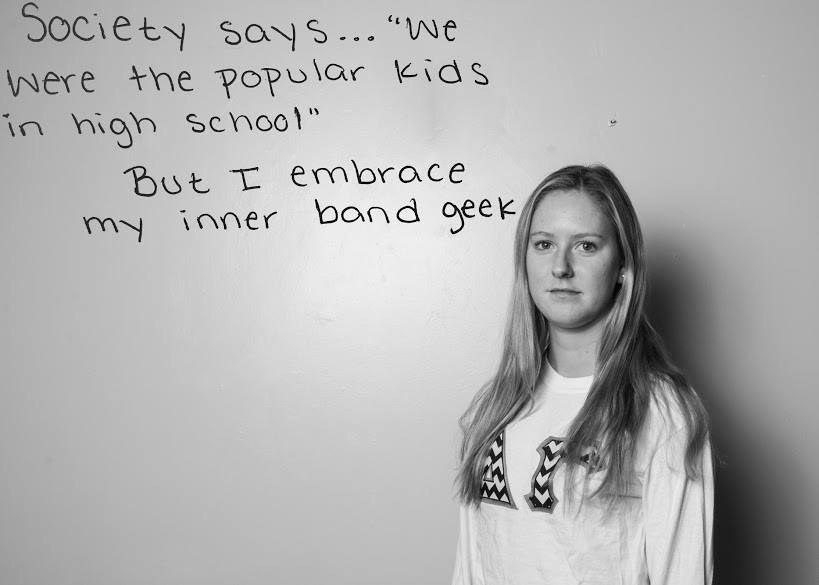 These girls challenged every stereotype from sisters having certain backgrounds in high school...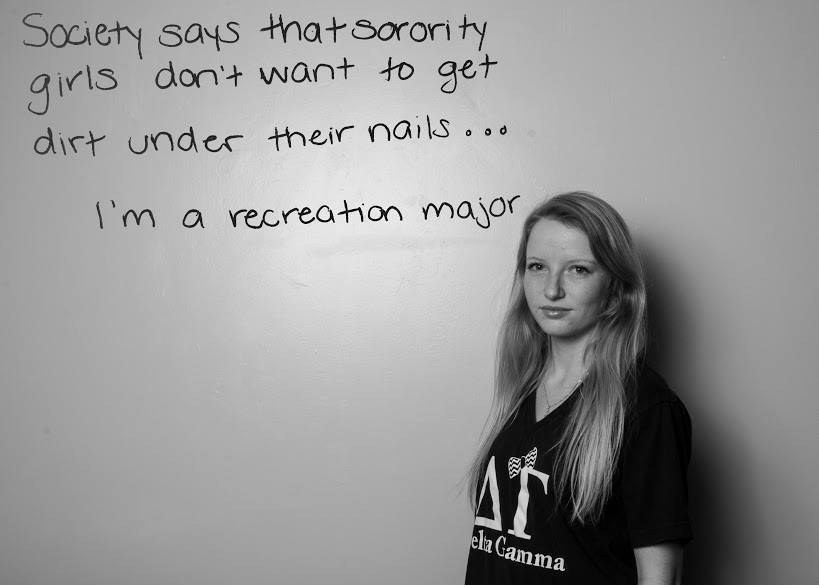 To not getting "down and dirty," when really it's what some came to college to do.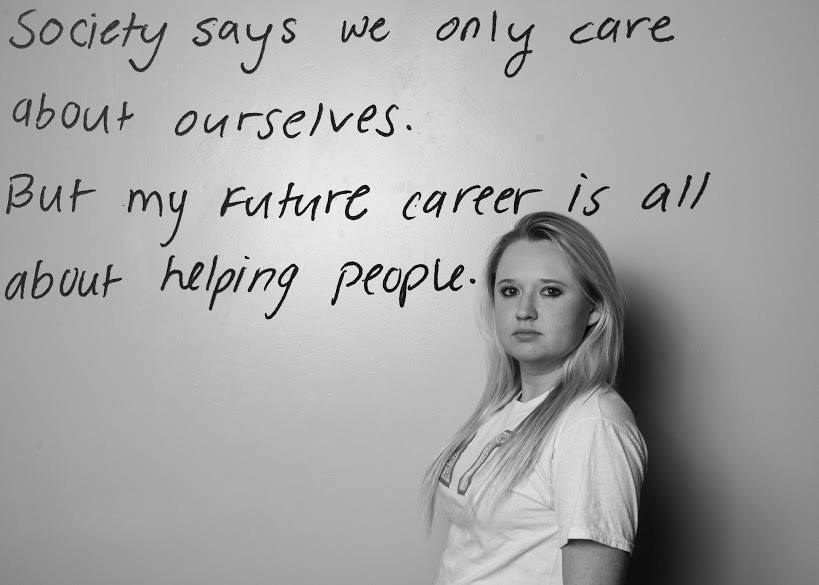 Greek life is founded on philanthropic values and many members choose to take that passion into a career, so here's a shoutout to nursing, education, social work, pre-med, and all those compassionate majors.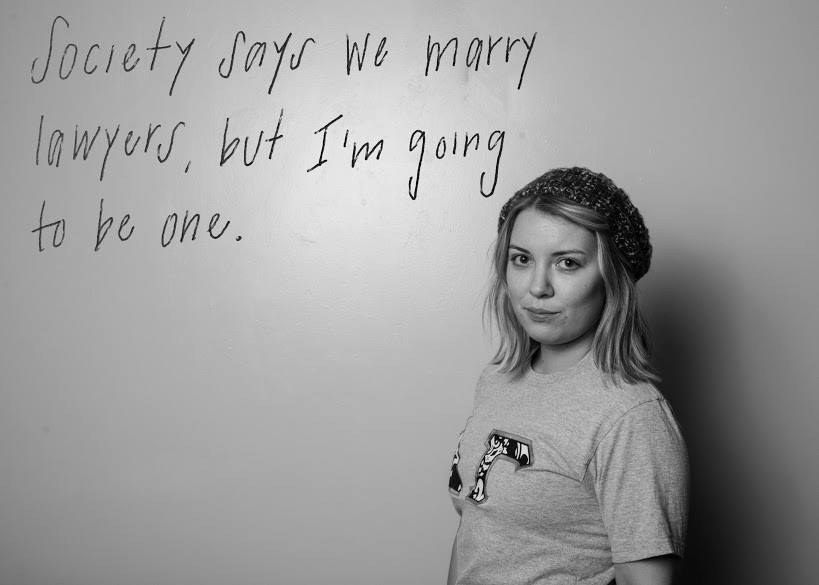 This is my favorite photo. Only one word to describe it: Feminism.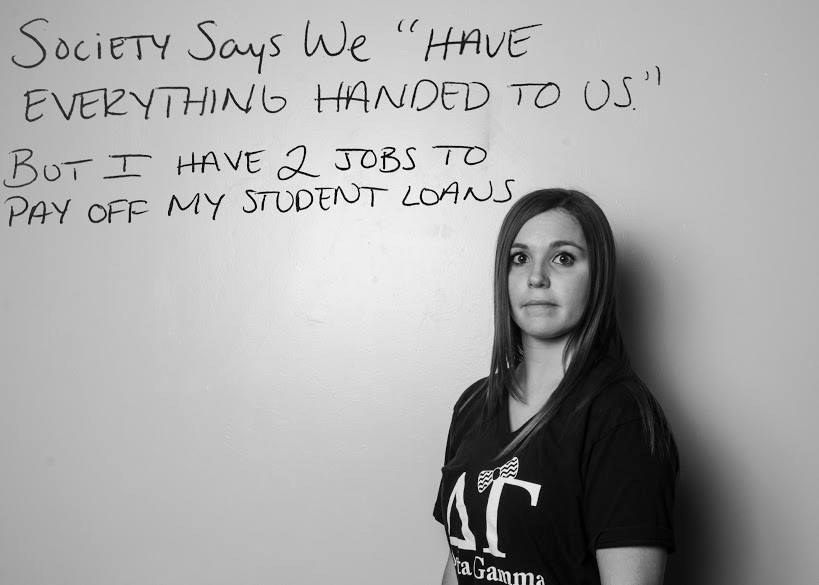 ...and she's probably paying for her dues herself, too, while balancing school and a social agenda.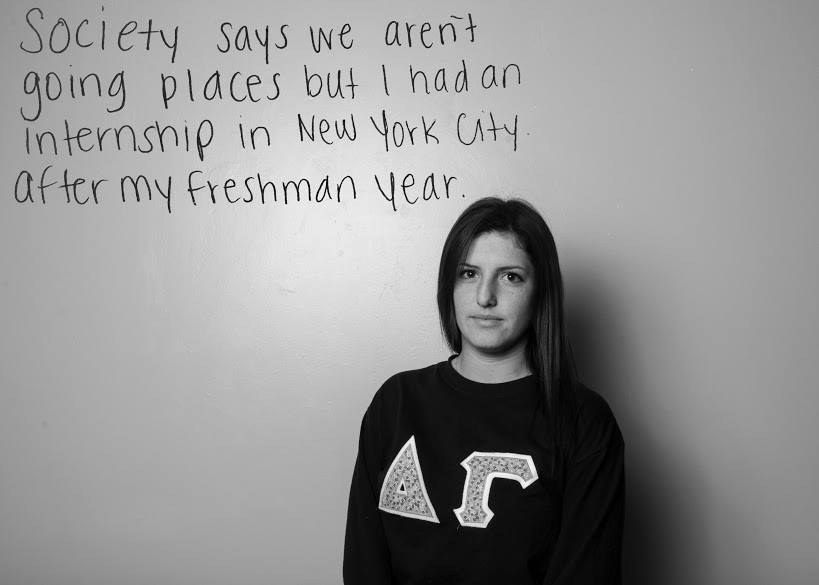 Going after the things you want is the only way to be satisfied in life. Accomplishments made by fellow Greeks motivate me every day towards my dream goals.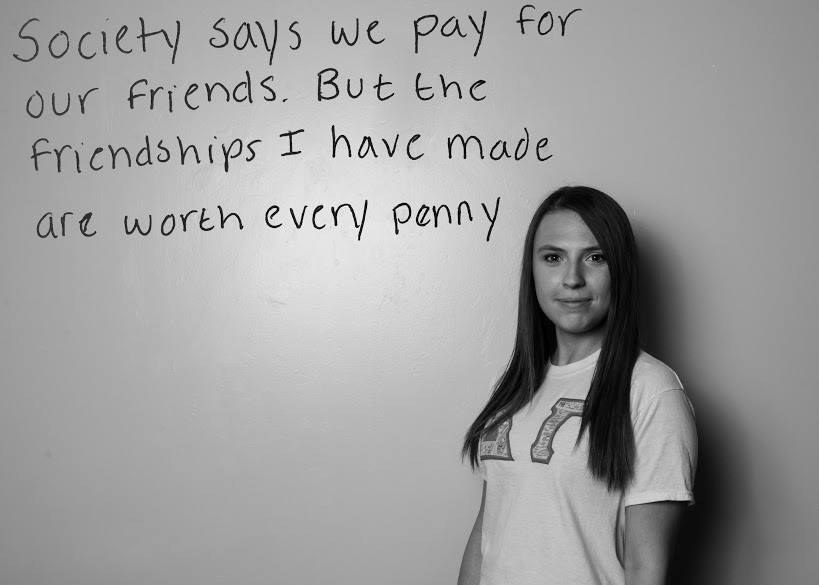 I can't tell you how many times someone has said this to me. I'm paying to be a part of a historical, secret, women's society establishing great morals and values within my life, while giving me great experience socially, academically, and strength and support from some of the best girls I've ever met.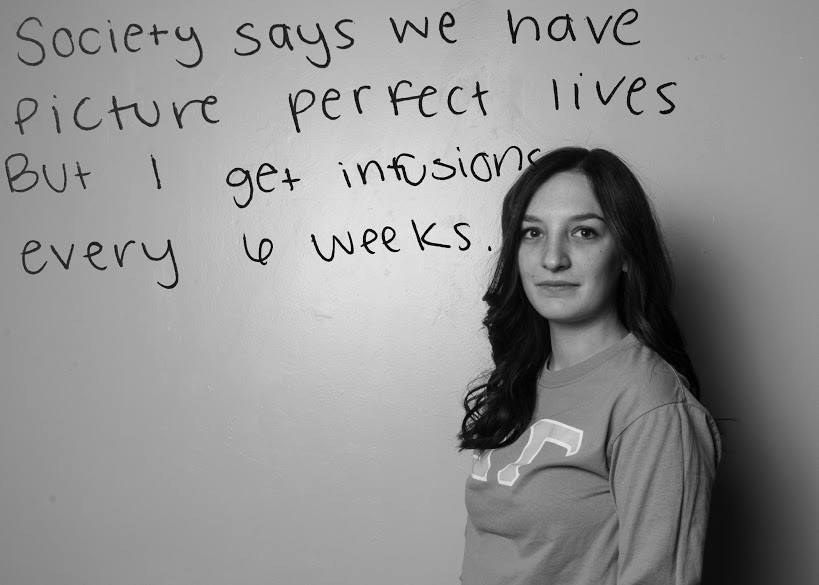 We've all heard the saying, "don't judge a book by its cover." People face tragedy and complicated situations everyday, but standing in the cafeteria line, looking at this girl, you'd never know she was ill.
That's when you decide whether or not to falsely judge her.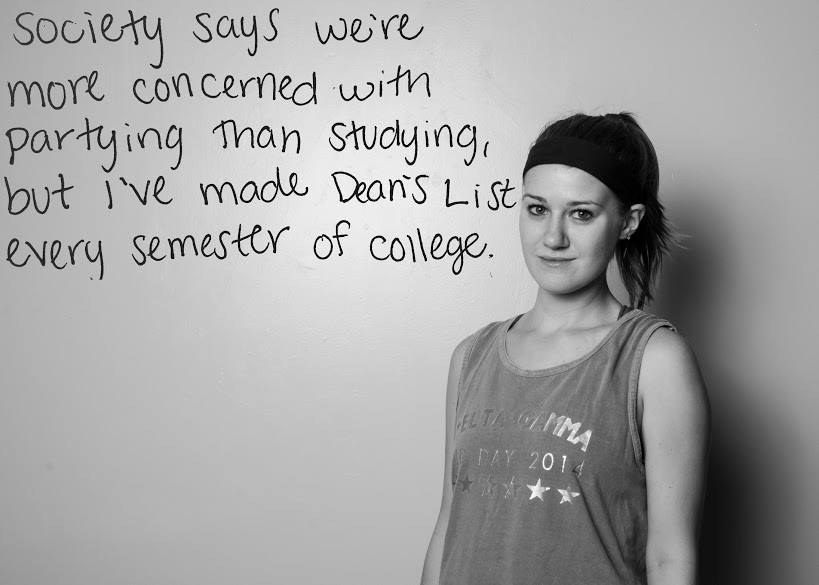 There it is. Yes, we like to have a good time, but you'll never meet a sorority girl who doesn't own a planner and has learned how to be organized. Academics comes first, no matter what sorority or fraternity you're in. The membership doesn't even exist if you're flunking. We strive for the best. Sisters stand by one another during all those late nights at the library, and planning coffee dates before study dates in order to raise that G.P.A.
---
"Sorority women continuously face the stereotypes given to them by society. We, the women of the Zeta Rho Chapter of Delta Gamma are not defined by those stereotypes. Instead, we collectively possess characteristics, qualities and experiences that defy them."
I challenge everyone to follow behind this chapter and bust these stereotypes.