Stickers. I am obsessed with stickers. Like most college students, the most important thing about coming to college was choosing stickers to put on my laptop.
My sticker obsession started with the Jolyn swim company, whose swim suits have a sticker as a tag. I began my obsession with one water bottle, and now I can confidently say I have five water bottles completely decked out in stickers. Stickers are used to represent my life and my beliefs, or really anything I find funny.
Thanks to Red Bubble and their buy 10 get them all 1/2 off deal, means that I always have to order stickers in groups of 10. This also means that whenever I need to procrastinate, the first place I look to is Red Bubble. My cart is fully loaded at all times. With currently 107,676 options of stickers, it's truly hard to even choose 10. After realizing that I do indeed have too many water bottles and my laptop case is full, I have moved on to putting stickers on my dorm room printer. You could say I'm a little obsessed. After being questioned many times about my love for stickers, I have finally figured out why I am drawn to stickers.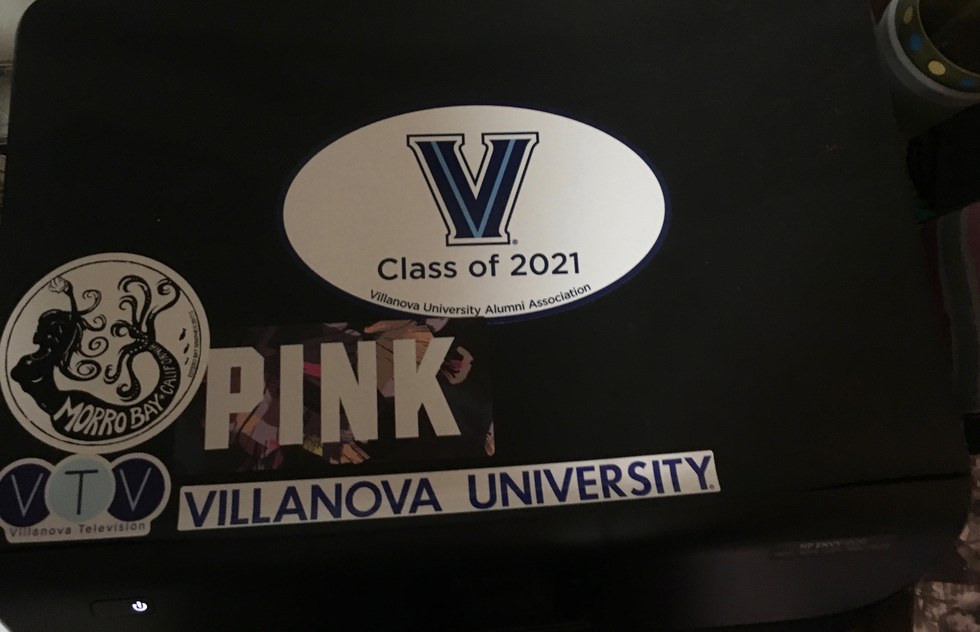 Stickers, wherever you may put them, reveal your personality.
Whether it's a state sticker or a quote from The Office, you get to know someone by their stickers. My favorite thing to do in the library or dining hall is looking around and reading everyone else's stickers. Seeing someone else with the same sticker is a small connection.
Stickers also show where you've been and where you want to go. They show places you gone and experiences you have. For instance, they can show countries you've been to or cool adventures you have been on. One of my favorite types of stickers are song quotes. Knowing that someone has the same taste in music as you or is obsessed with the exact same song, is an indescribable feeling. My song stickers include quotes from various artists such as Drake, Khalid, and Chance the Rapper.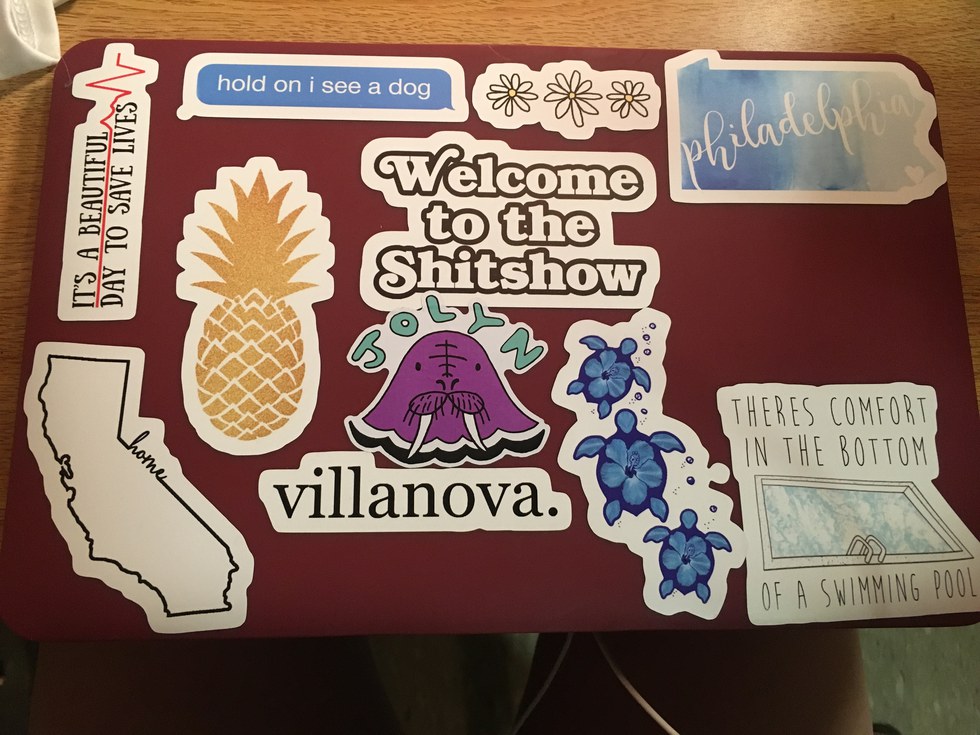 After committing to Villanova, the first thing I did was spend about an hour on Red Bubble trying to choose what Villanova stickers to add to my water bottles.
Cover Image Credit: Personal