Especially since St. Patrick's Day falls on a Saturday this year, everyone is looking for the best place to get a green beer in Houston and have a good time. It's everyone's favorite Irish holiday, but where should you go to celebrate?
Is the parade worth it? What's a pub crawl? Are the big parties downtown expensive? If you're asking yourself these questions, then you've come to the right place.
Here is a list of the best events going on in Houston for St. Patrick's Day:
1. Houston's Annual St. Patrick's Day Parade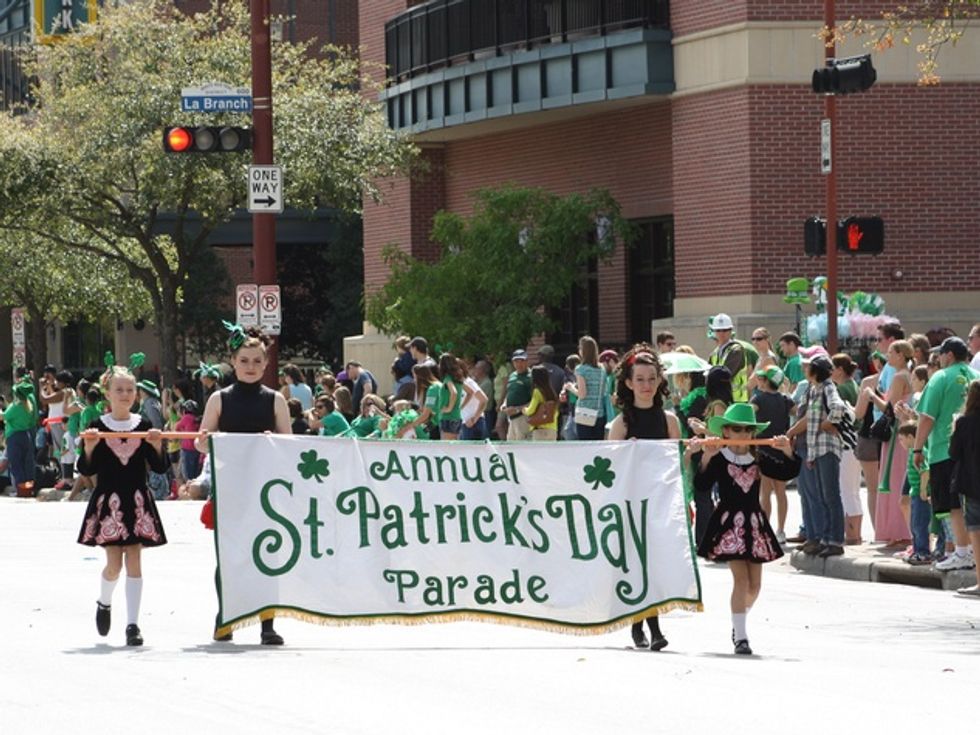 Each year, HSPPC (Houston St. Patrick's Day Parade Commission) hosts one of the largest St. Paddy's Day parades in the United States. It's in downtown Houston and begins at the clock tower at Minute Maid Park at noon.
This is a free event.
2. St. Patrick's Day Festival.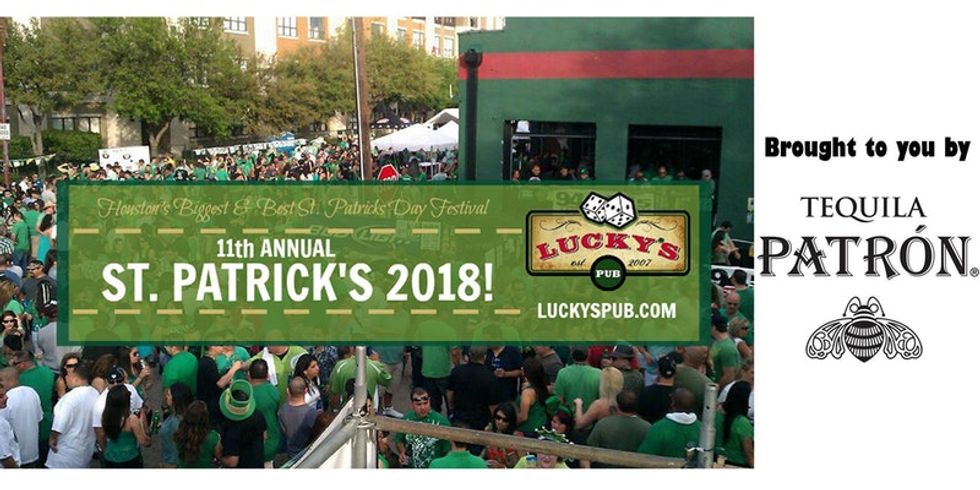 Lucky's Pub is having their 11th annual St. Patrick's Day Festival downtown. This is the official location for the parade's after party, and this year, it claims to be the biggest they've planned yet. Streets are getting shut down for the massive party guys! There will also be live broadcasting all day by 94.5 The Buzz, featuring Houston's favorite radio DJ, Rod Ryan.
Ticket Price: $10-100
3. St. Patrick's Day Pub Crawl.

The proceeds from all ticket purchases to this event go back to HSPPC, a non-profit organization, and the host of Houston's St. Patricks Day Parade every year. Check-in is at El Big Bad (419 Travis) from 1-4 in the afternoon (right after the parade).
Ticket Price: $5-$35

4. "Luck Of The Irish" Pub Crawl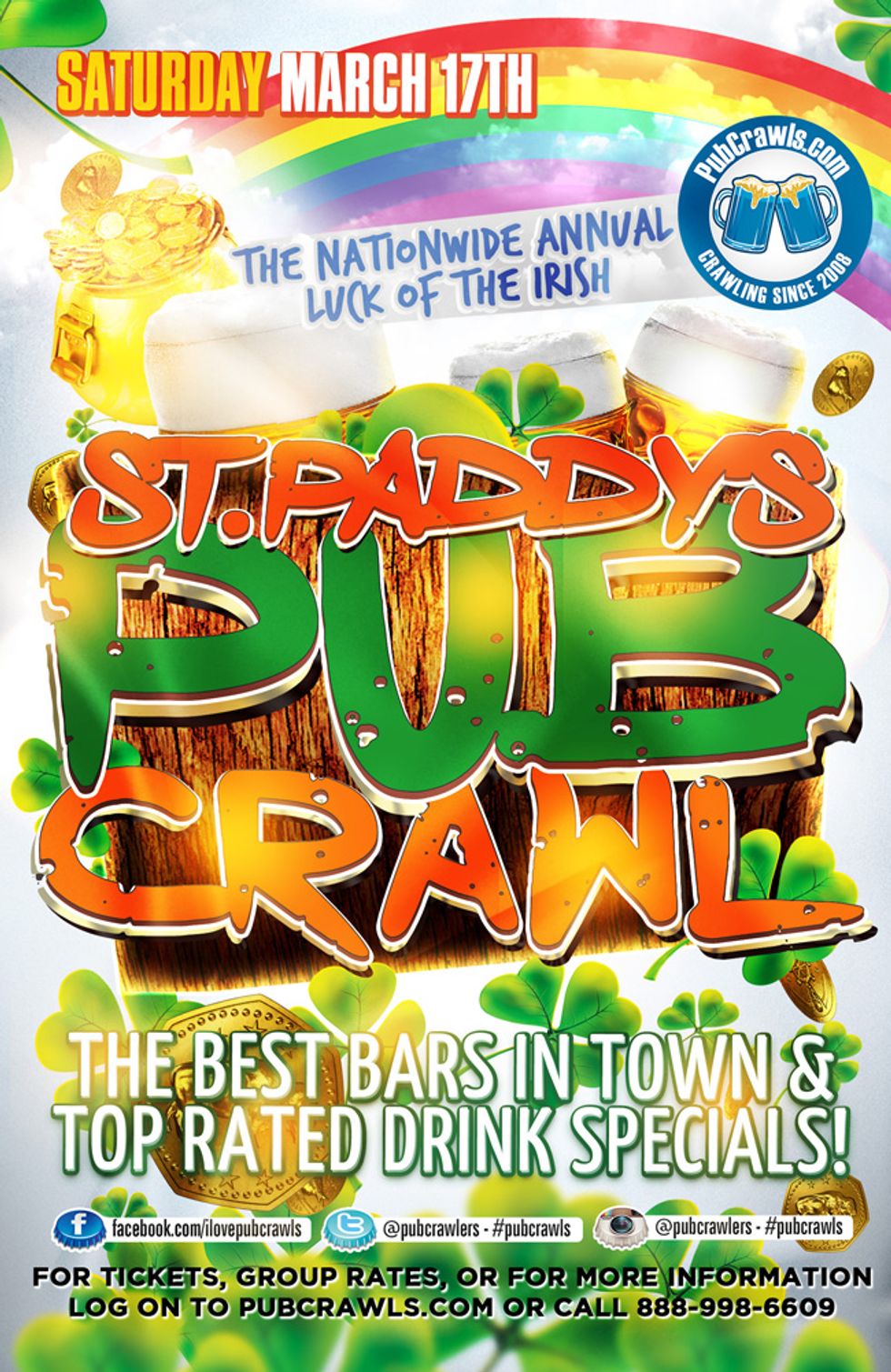 Venues you'll 'crawl' to include The Dogwood, Belle Station, Little Woodrows, Maple Leaf Pub, Howl at the Moon, Sage County, and more (let me just say, Howl at the Moon is a blast too)! They claim to have mapped out the best drink specials in town for the big day, so your pocket may thank you.
Ticket Price: $12.95
5. McGonigel's Mucky Duck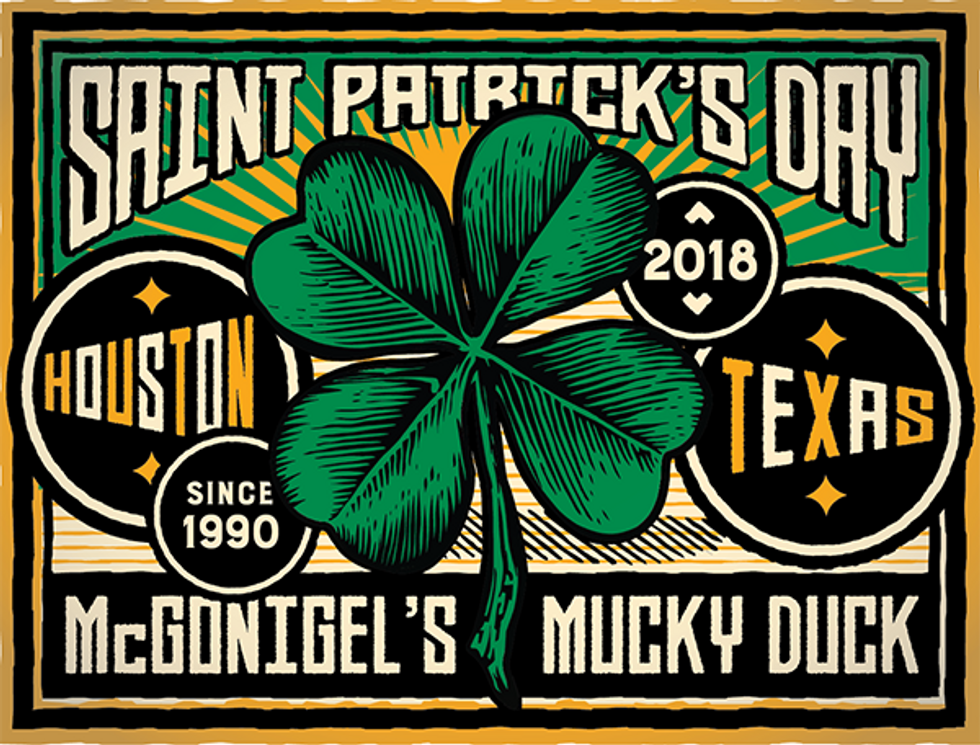 Family friendly, live music and lots of fun. Celebrate Irish culture in a fun new way this St. Paddy's Day. Get your face painted, watch entertainers, and a great way to celebrate away from the bar.
Ticket Price: $15-60

6. It's A Houston Thing's 2nd Annual Pub Crawl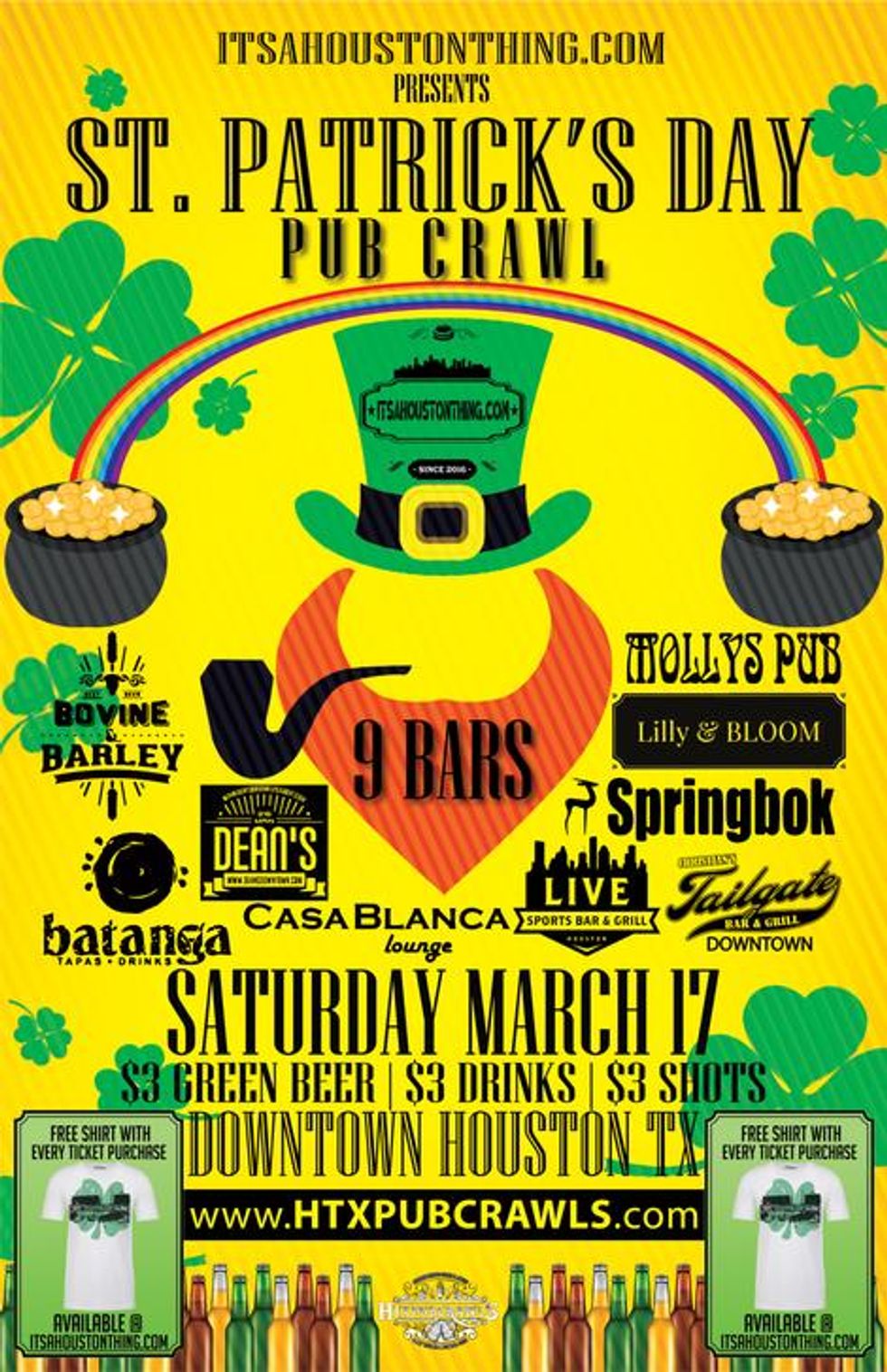 Free shirt with your purchase of a ticket? Heck yeah. Free koozie and 'Pub Crawl Cup' too? And a wristband? What more could you ask for?! Great drink prices and visit nine of Downtown Houston's bars and pubs.
Check-in is from 3-5 in the afternoon at Christian's Tailgate Bar and Grill.
Ticket Price: $35.00

*Wanna buy ticket's to the downtown pub crawl and the midtown ('Luck Of The Irish') pub crawl? There's packages for that. See their Facebook for more details.

7. St. Patrick's Day at Sam Houston Race Park

Visit Sam Houston Race Park to see 'real life' leprechauns, enjoy some green beer, watch some green-jello-wrestling, and check out the cool decorations. Oh, and of course, some thorough-bred horse racing. Just watch or place some bets, either way, it's a fun place to spend St. Patrick's Day.
Ticket Price: $7-11
---
What do you plan on doing for St. Patrick's Day?