Everyone is familiar with the annual Sports Illustrated Swimsuit Edition magazine. Whether it's because you're an 11-year-old boy looking at it in the grocery store secretly while your mom checks out, or because you're a 16-year-old young woman flipping through and self-shaming your own body (I say this from personal experience), it is one of the top selling magazines of the year, generating 7 percent of Sports Illustrated's annual revenue.
But this year, they are making a huge change! For the first time ever, Sports Illustrated has put plus-size model, body activist and designer Ashley Graham on the 2016 Swimsuit Edition cover. While Graham has appeared in the Swimsuit Edition before in an ad for Curves in Bikinis, a swimsuit company for all sizes, this is the first time she will have her own spread and cover in the magazine. In fact, it is the first time Sports Illustrated has ever had a plus-size model featured and on the cover.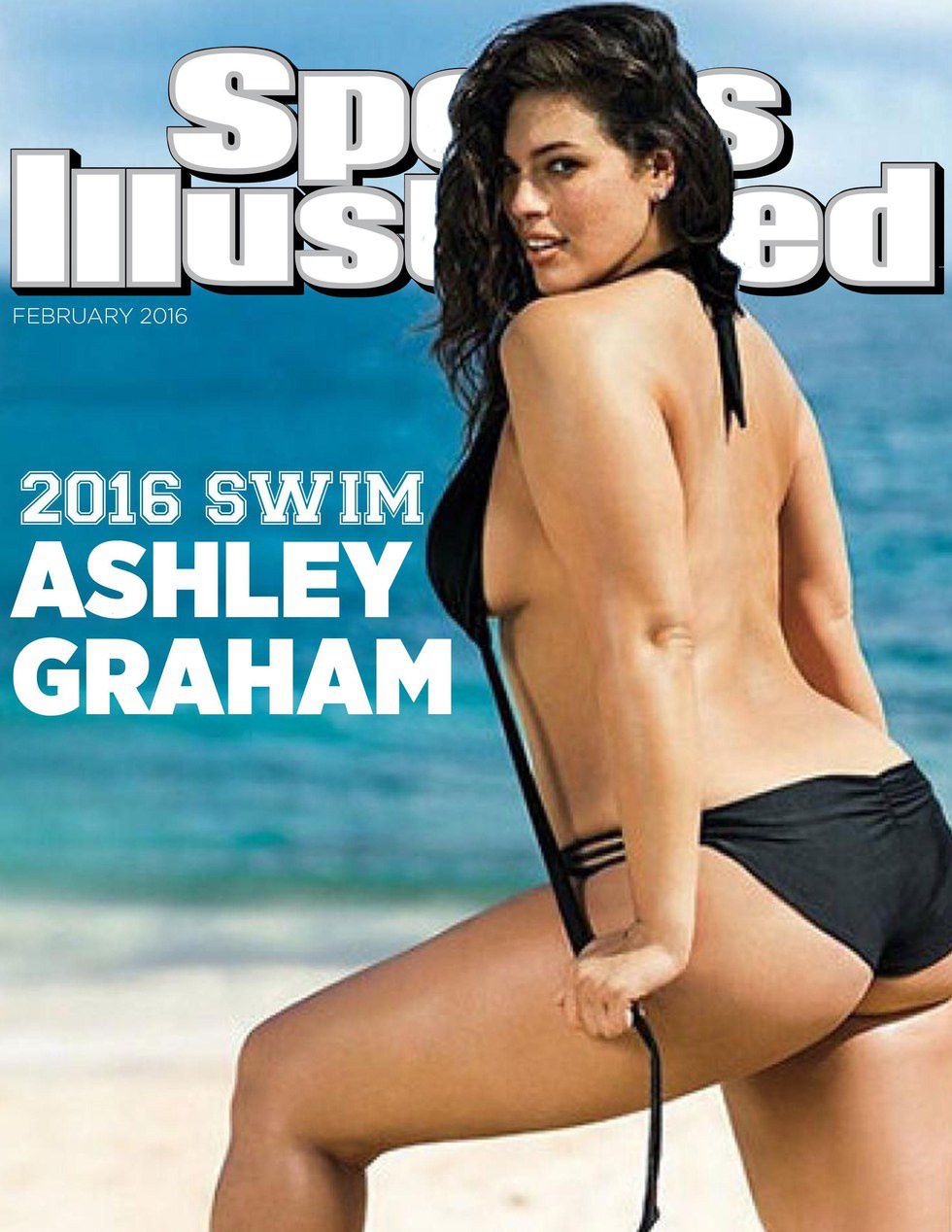 So, why is this so amazing?
Because I was one of those 16-year-old girls looking at the Swimsuit Edition, wanting to morph my body into the 23-inch waist that stared back at me. My curvier friends no longer have to cry saying that they are fat and not sexy or beautiful because they only see tiny women on the covers of magazines. Because my male friends were the 11-year-old boys thinking that the Swimsuit Edition is an accurate representation of women's bodies, and were shocked to realize it isn't. My brothers can now recognize the beauty in a curvy woman and their differences. This plus-size cover is so amazing because it is the first time women with curves can look at the magazine and see themselves — sexy and beautiful — staring back at them.
Sports Illustrated is changing the magazine and fashion industry because they are showing the beauty of women of all sizes, 00-22!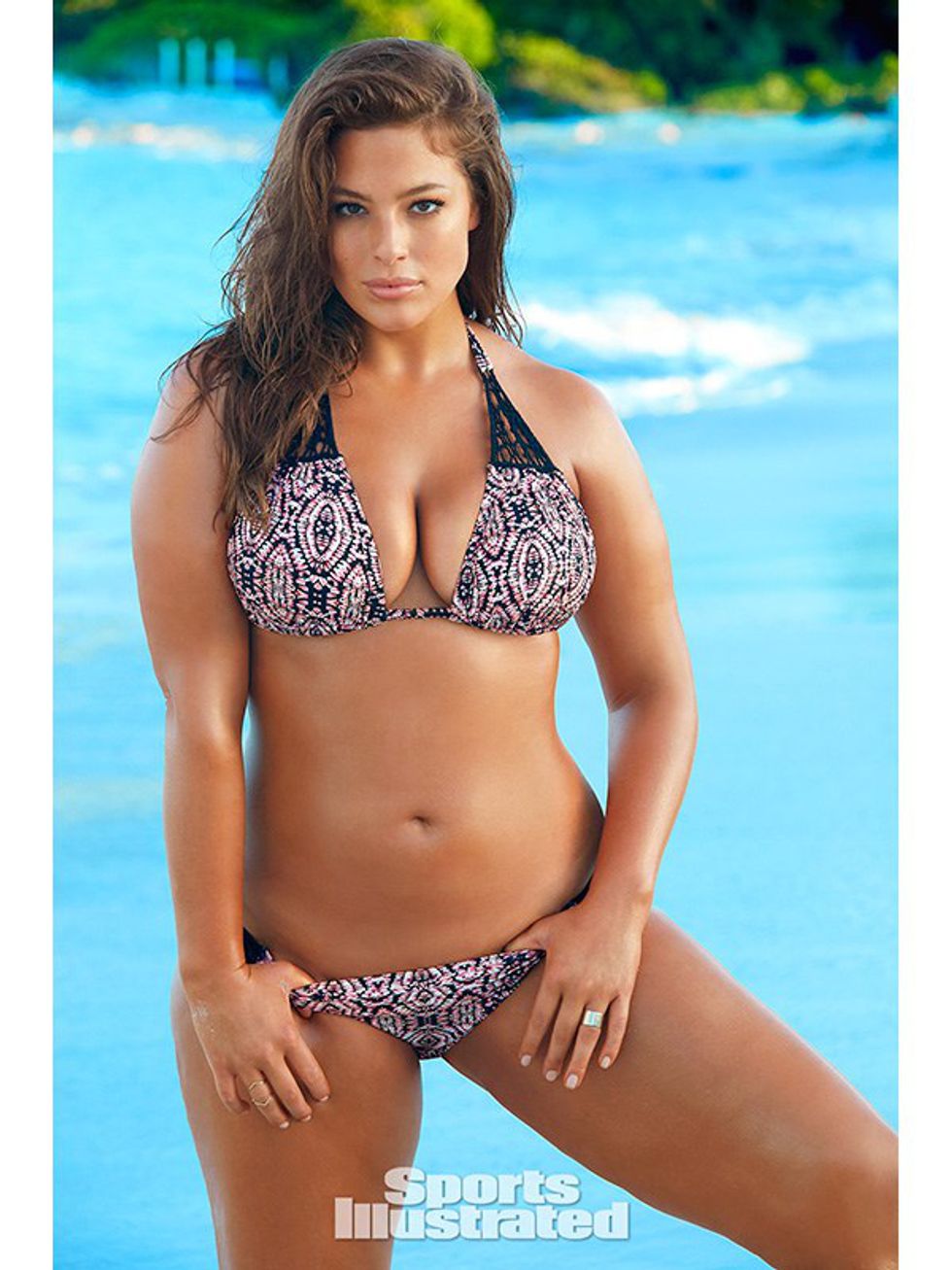 Ashley Graham and Swimsuit Edition editor MJ Day said it's equally as amazing in an interview with People Magazine.
"I thought Sports Illustrated was taking a risk by putting a girl my size in the pages," Graham said. "But putting me on the cover? They aren't just breaking barriers; they are the standard now. This is beyond epic."
In addition, Day's reaction was equally as supportive. Graham said, "MJ came over to me and she had tears in her eyes and she said, "This is going to make history." Graham continued on to say "in that moment, I knew that I wasn't just there as a favor, I wasn't there just like Oh, let's put the big girl in. I was there because I was supposed to be there."
Ultimately, Day is right — Sports Illustrated made history. The girls with 23-inch waists now stand next to those with 46-inch waists, looking sexier and stronger than ever before. Sports Illustrated is taking the leap of straying from the boxed confines of underweight models to women of health, and on top of it all, do it in a breathtaking way. Graham is now a part of a big movement that we all hope is going to follow this cover — that women of any size will now feel their most beautiful because they are who they are; not someone else.
Thank you, Sports Illustrated, for having the plus-size heart to make this change.