For the past couple of days, I've had this word stuck in my head:
CATHARTIC
And to be fairly honest, I really don't know why this is happening. I've been thinking about making every moment I live cathartic. I mean, I try to look for some sort of pleasant emotion in everything I do now. Maybe this might be the key to live a happy life.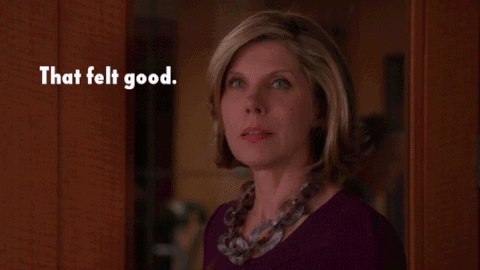 I mean, a positive attitude leads to a good life, right? Maybe finding something that provides a positive emotional release is what we need. Maybe even finding it on the smallest of things. You know, there's this saying I live off that I got from Zombieland, the most iconic movie ever: "Enjoy the little things."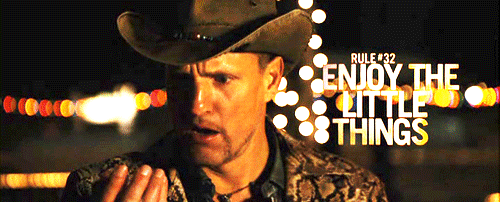 This has been my motto ever since. I live by it up to the day. Every little thing: a smile, a hug, a nod, ten-million bucks deposited into my bank account. Do you get me?

It is the small details that matter in life. Surprisingly, last night, after almost ending my life while going out with friends, I ended at Denny's before midnight. I ate a lot, and somehow still survived. I tried to make an emotional release from the fact that I didn't have a heart attack while shoving my mouth with hashbrowns. I was heavily infatuated last night.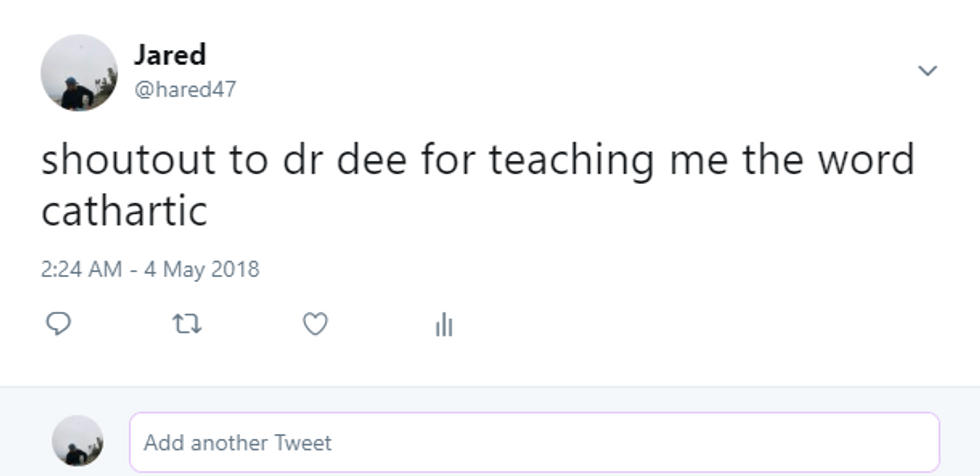 If you were to go down my twitter, you'll find a lot of tweets that might not make sense to you. I see twitter as a sort of journal, so I often (more than I'd like to admit) go there and post something. A couple days later, I would go back to whatever I wrote and laugh at the stupidity I was doing. A small pleasant wave rushes through me.
Every moment matters. Each moment we live counts for the tomorrow; it feeds the tomorrow. That's why, no matter what we go through, we should try to find something that will give us some sort of emotional release to hang through it all.