A few months ago, I gushed about the beauties of potatoes and how versatile they are. I decided to do a part two but for the healthier cousin of potatoes: sweet potatoes. Just like regular potatoes, they are wonderful, diverse but they're a unique orange color (really indicative of how nutritious it is). Also, because sweet potatoes are so "sweet", they're perfect for dessert type meals.
1. Sweet potato fries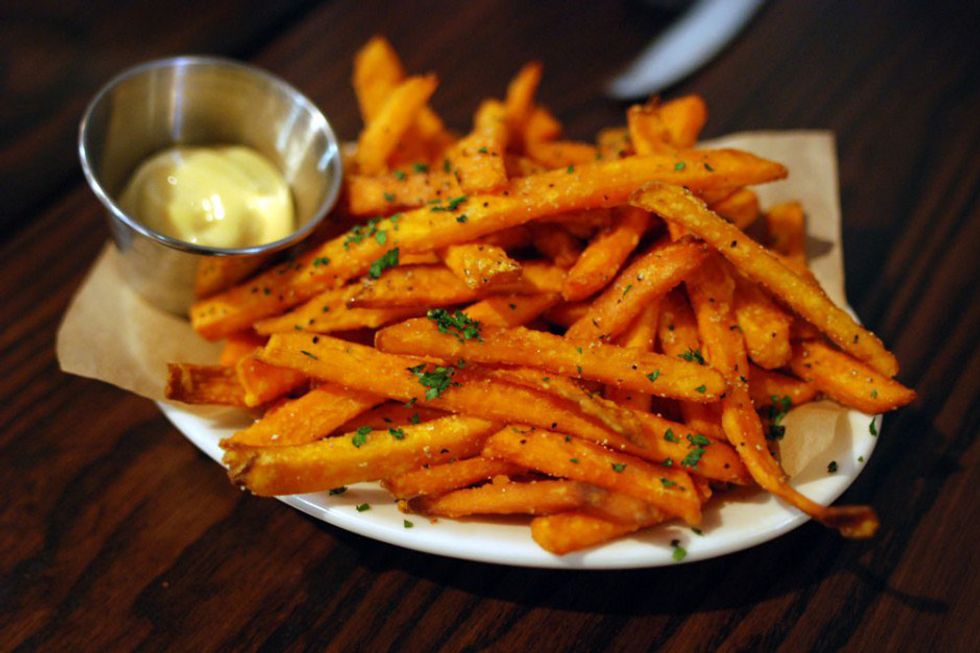 Once again, OG fries know no boundaries even in sweet potato form. And yes regular fries, they're you but stronger (and healthier too).
2. Mashed sweet potatoes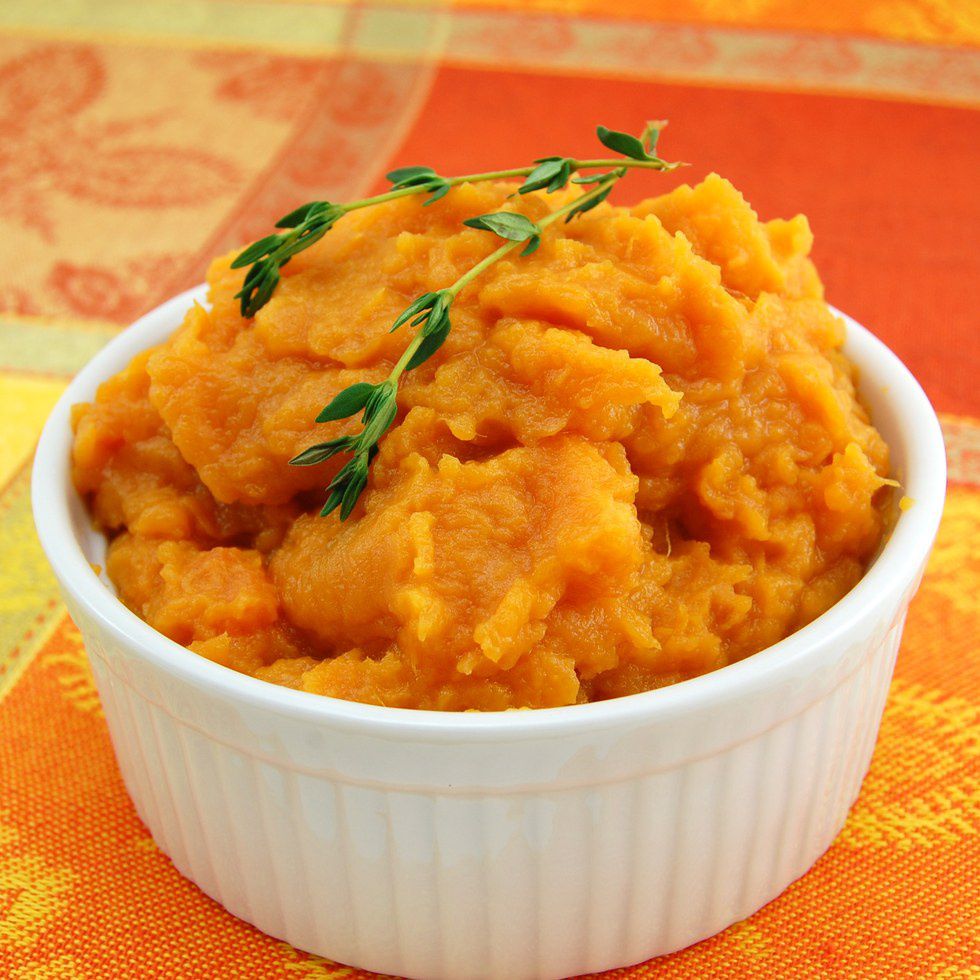 mashed and sweet; simple and easy
3. Sweet potatoes with marshmallows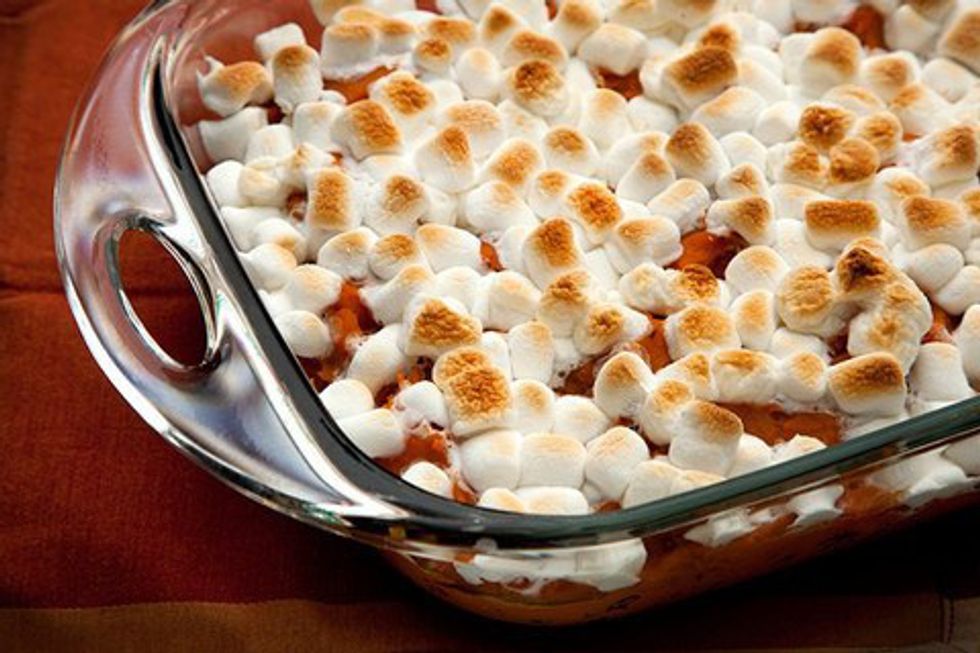 Marshmallows and sweet potatoes (also known as a type of sweet potato casserole), honestly what more can you ask? One of my fave dishes during Thanksgiving.
4. Sweet potato pie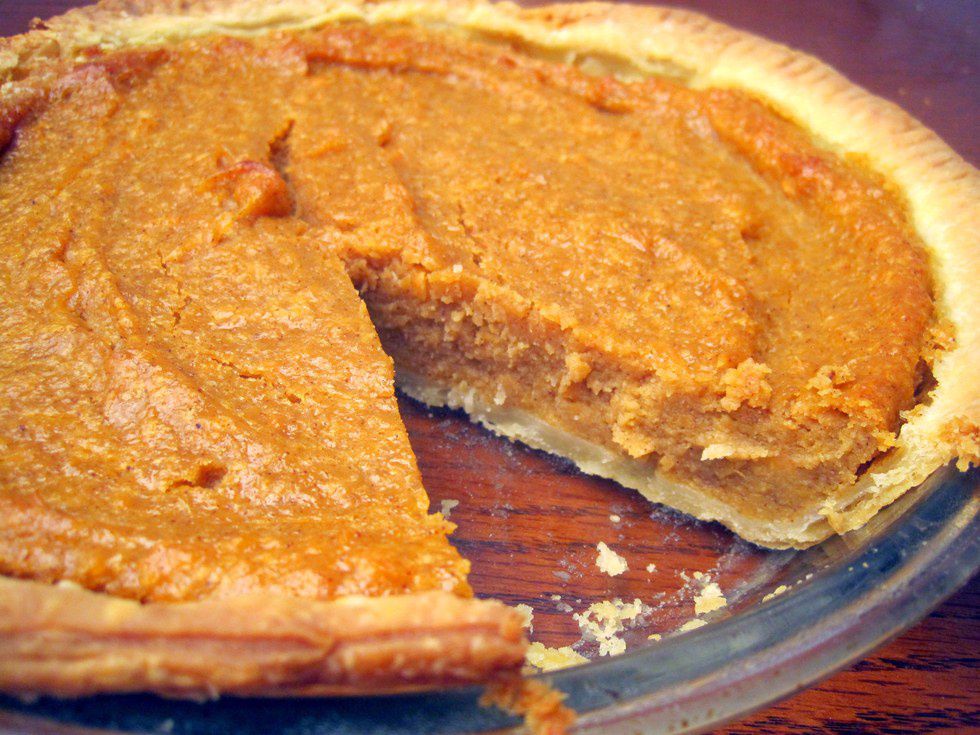 How many people can make a vegetable into a delicious pie? But it's often confused with pumpkin pie (which is infinitely better, sorry sweet potato pie).
5. Roasted sweet potatoes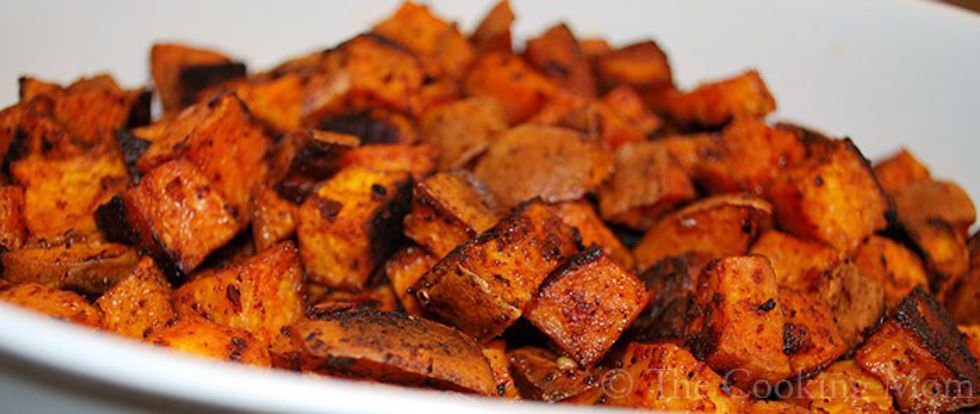 Anything roasted is really good, therefore so is sweet potatoes and a lot of the times, these sweet potatoes are also coated with honey and/or ginger (good stuff right there).
6. Sweet potatoes tater tots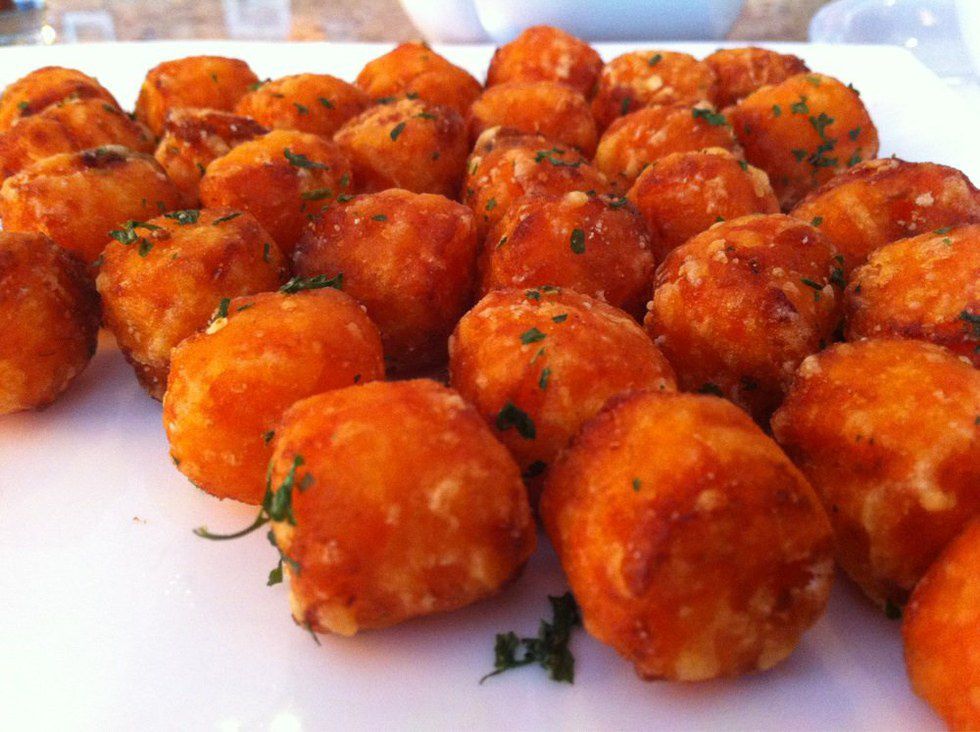 Tater tots, in general (of any type of potatoes), are just gifts to this world. #blessed

Now to head into sweet potato territory I haven't entered before (brb going to go try all of them now)
7. Sweet potato cups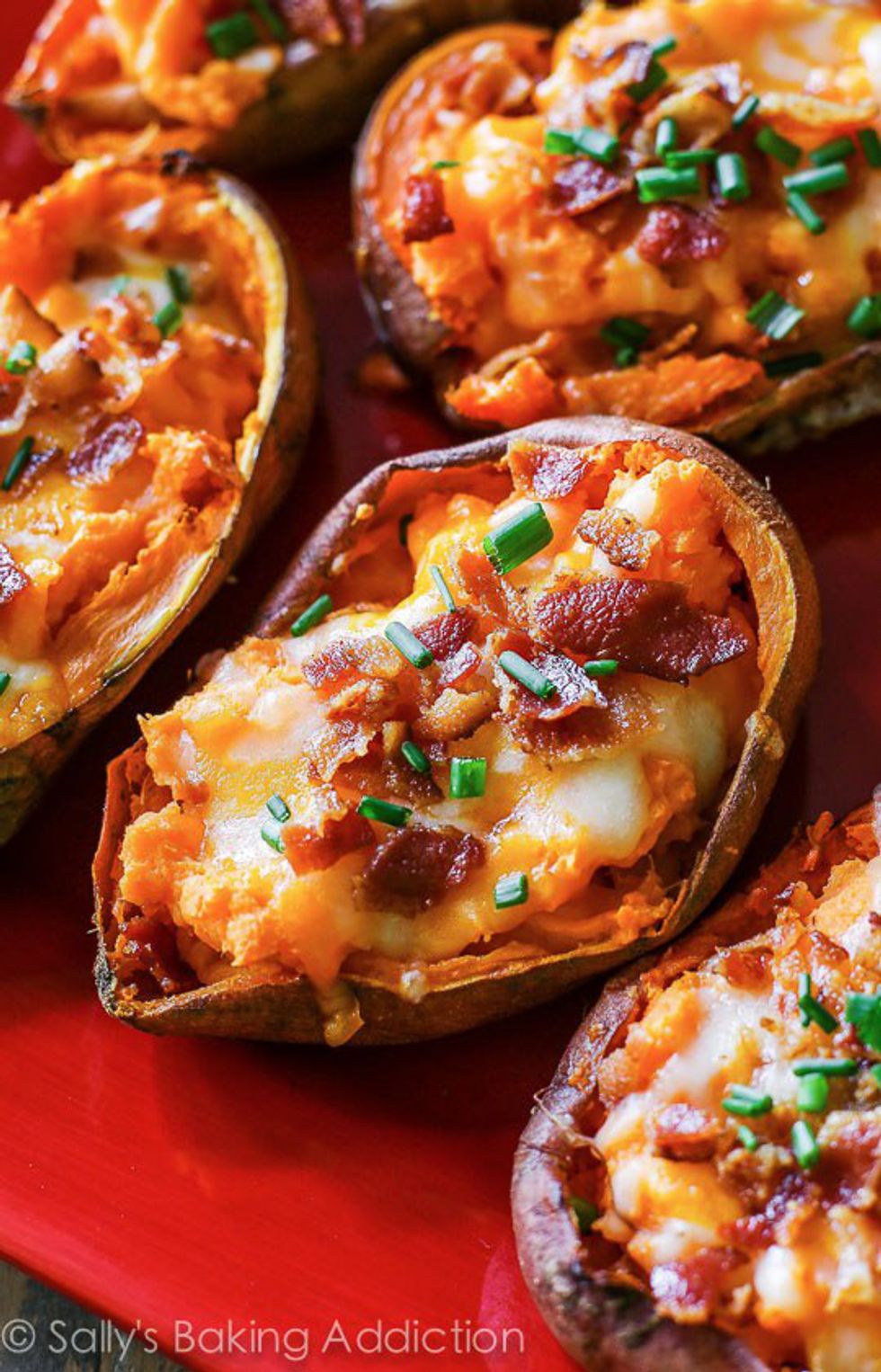 Putting things in potatoes won't ever get old, neither will putting them in sweet potatoes.
8. Sweet potato doughnuts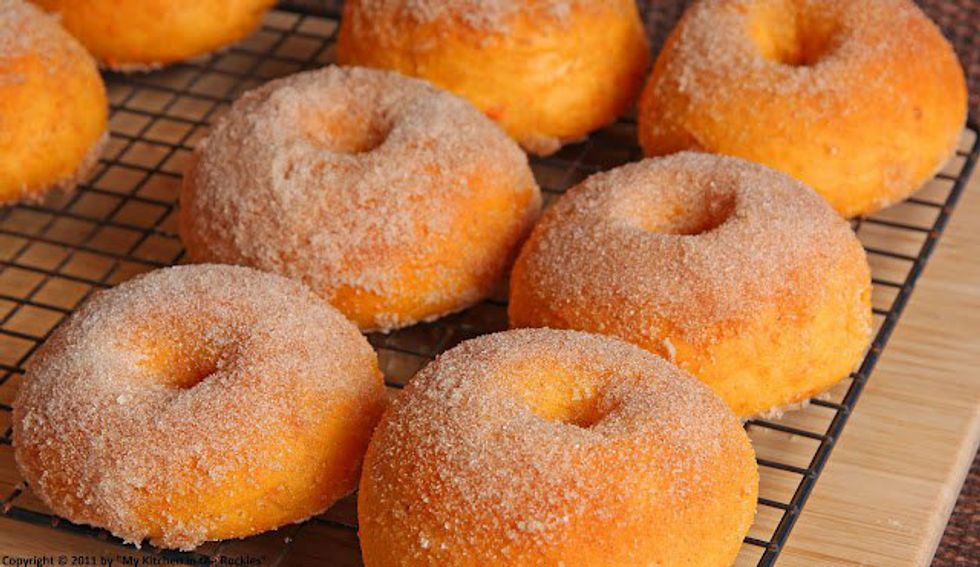 Well I'll be darned, I love doughnuts so I'm thinking sweet potato doughnuts will also deserve my love.
9. Sweet potato biscuits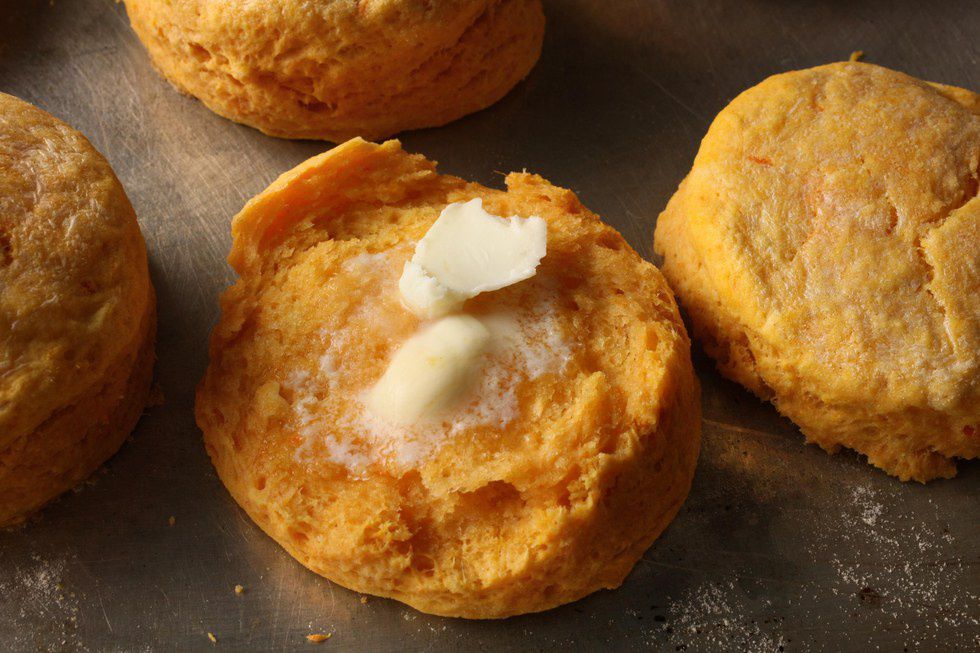 Carbs, carbs, carbs, if you exist in carb form I'm sure you're tasty.
10. Sweet Potato pancakes
Looks a lot more like pancakes than potato pancakes (we could fool children or college students with these healthier pancakes) and I like the smattering of cinnamon (or maybe nutmeg) in the pic.
11. Sweet potato cupcakes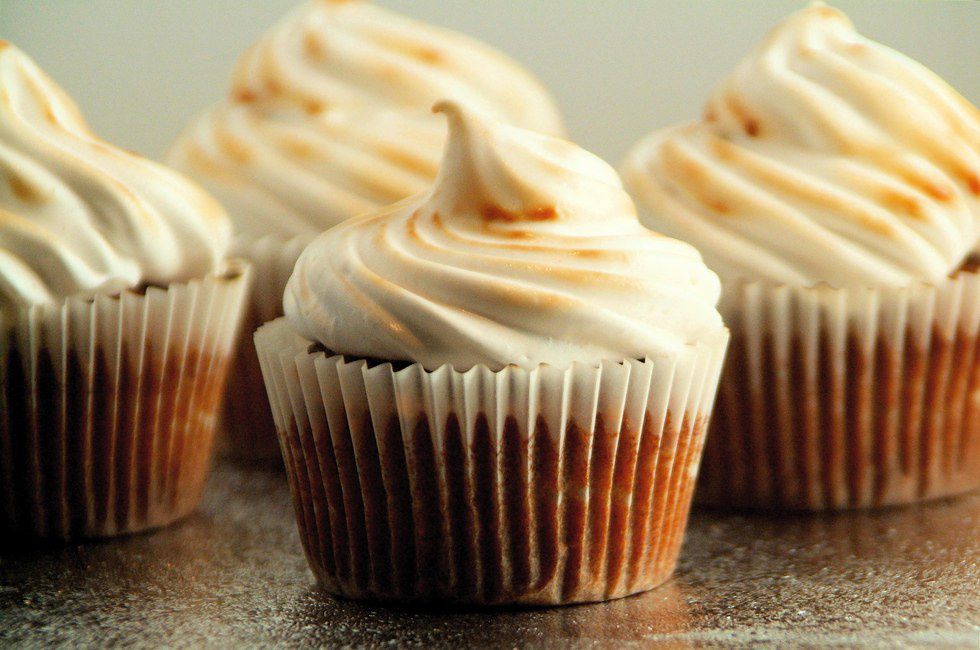 Cupcakes: so pure, so good and now so orange. I can dig it, it's a natural hue that's perfect for Halloween and Thanksgiving treats.
12. Sweet Potato smoothies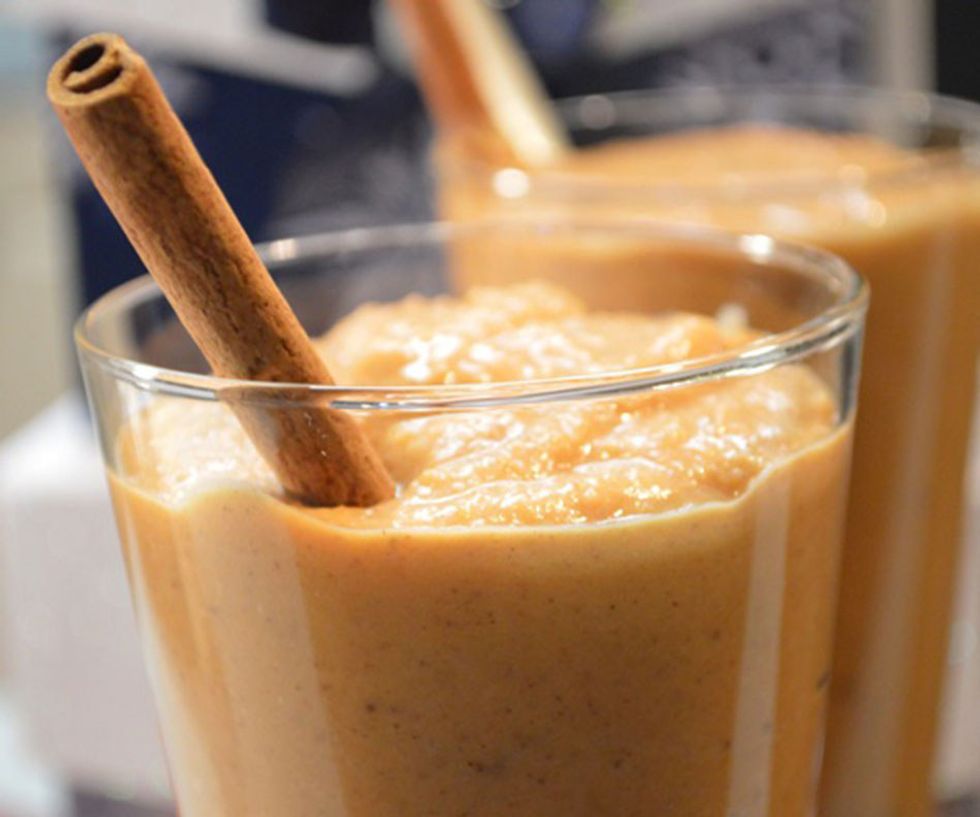 Anything can be put into a smoothie really (if you just believe) so I'm not really surprised sweet potatoes are an option. Can't wait to try this one!
13. Sweet potato bread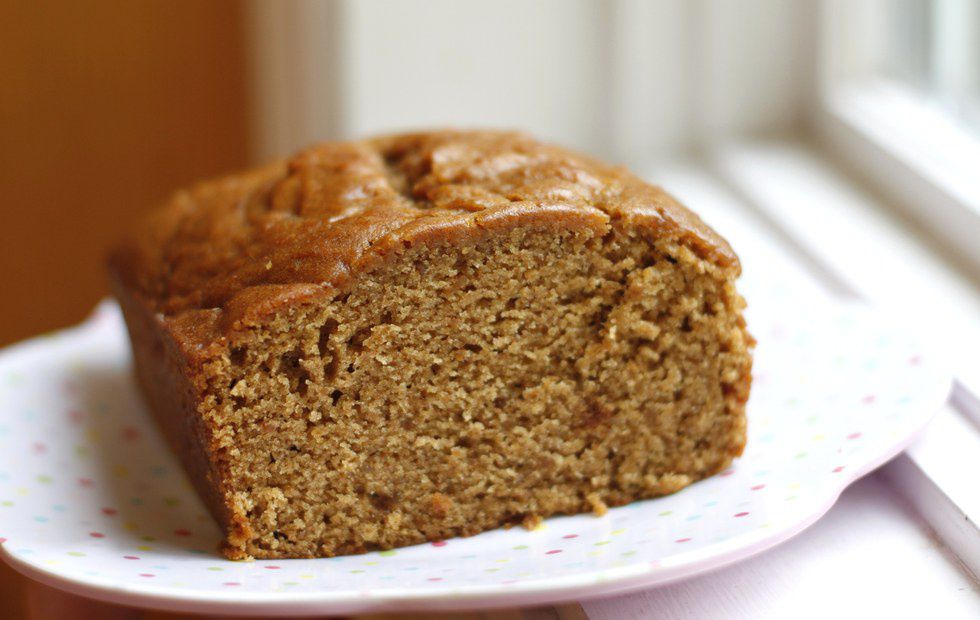 No words need to be said about bread, I'm sure this version of bread is equally as tasty.
As you can see, sweet potatoes are just slightly cooler than potatoes because they can make more desserts and baked goods (if you're into that kind of stuff). But good ole potatoes are a lot more savory (so perhaps they're slightly better). Some might be wondering, where are the sweet potato wedges, the baked sweet potatoes, well sweet potatoes are still potatoes so they can take many regular potato forms. Basically, there was no need to reiterate all of it or the list would be endless and doubly long. Once again, here's to potatoes: sweet potato editions for being so wonderful and multi-faceted.