Today it is easier than ever for children to be exposed to mature adult content on the internet, which also means that child predators have more access than ever to their prey. With apps like Kik, that ask for no age verification, infinite chat rooms and message boards, social media, and video games, the epidemic of online child predation is only continuing to grow.
Approximately 95 percent of children ages 12-15 are online, and one in five U.S. teenagers have been solicited by unknown internet users. Solicitations were defined as "requests to engage in sexual activities, sexual talk, or to give out personal sexual information." In addition, at least 20 percent of those solicited submitted to the online user's sexual requests.
The reality is, this generation of kids faces real life consequences at a much younger age. Sexting, naked selfies, and cyber-bullying can lead to serious life-changing events.

But predators have gotten even more demanding over the years. "Sextortion," the act by predators of first requesting sexual videos or photos from child-prey, then using the sexual content as a form of blackmail, is becoming increasingly more popular.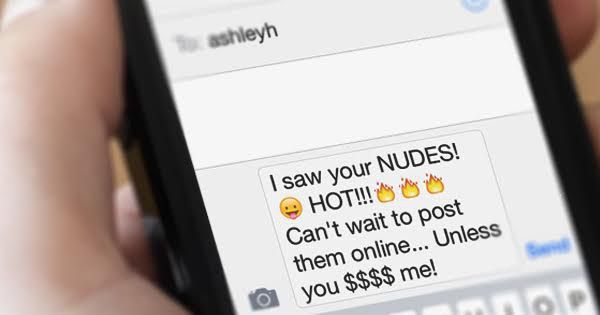 In one particular case during September of 2015, two freshmen at Colorado University Boulder reported being victims of sextortion themselves. "In that case, a woman calling herself Queenie Lee threatened to post inappropriate photos taken during a Skype conversation if the students didn't wire hundreds of dollars."
According to the FBI, however, these types of crimes are not usually about money -- it is more about fulfilling some kind of sexual fantasy. Sometimes the predators will threaten to tell the child's parents, sometimes it's about money, or sometimes it's just the predator's method they use to continue to get more content from the child.
And Sextortion cases are more frequent than you think. According to USA Today, there has been an increase in sextortion complaints from 5,300 in 2010 to 7,000 in 2013, a 32 percent rise in three years.
Victims of sextortion is not just restricted to the immediate sexual and emotional abuse imposed by the offender. In releasing a new "National Strategy for Child Exploitation Prevention and Interdiction" in April, the Justice Department made clear that sextortion has numerous tragic consequences. "Sextortion victims engage in cutting, have depression, drop out of school or grades decline, as well as engage in other forms of self-harm at an alarming rate. In fact, a 2015 FBI analysis of 43 sextortion cases involving child victims revealed at least two victims committed suicide and at least ten more attempted suicide. Thus, at least 28 percent of these cases had at least one sextortion victim who committed or attempted suicide."
A 13-year-old girl named Amanda Todd is among the best-known victims of sextortion. In 2010, the Canadian girl showed her breasts during a video chat on the web. The recipient then messaged her on Facebook and demanded more, or else. When Todd refused to cooperate, the recipient shipped a photo to Todd's Facebook friends. In 2012, she posted a moving video about her predicament. Soon after, she committed suicide.

Here is Todd's video:
Ultimately, we must better inform parents, teens, and young adults about the high risk and growing epidemic of sextortion. The Justice Department said it was collaborating with NCMEC to distribute materials to law enforcement and social services presenters across the country, to increase awareness of sextortion. The department also said it would develop training for prosecutors on investigation and prosecution of sextortion cases.