Sex trafficking is painfully real: it affects thousands in the U.S. each year and millions worldwide. While survivors are in no way at fault for what happened to them, we can stay informed about scams, resources, and other signs to help keep ourselves and our loved ones safe.
Content warning: #2 has a graphic photo.
1. Most importantly, know the resources available if you think that you or someone else is being trafficked.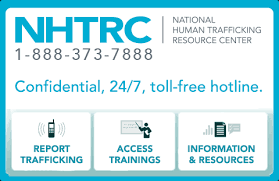 https://www.modernslaveryresearch.org/education/
The National Human Trafficking Hotline: 1-888-373-7888 (TTY: 711)
Text: 233733
2. Be able to recognize the signs of a perpetrator.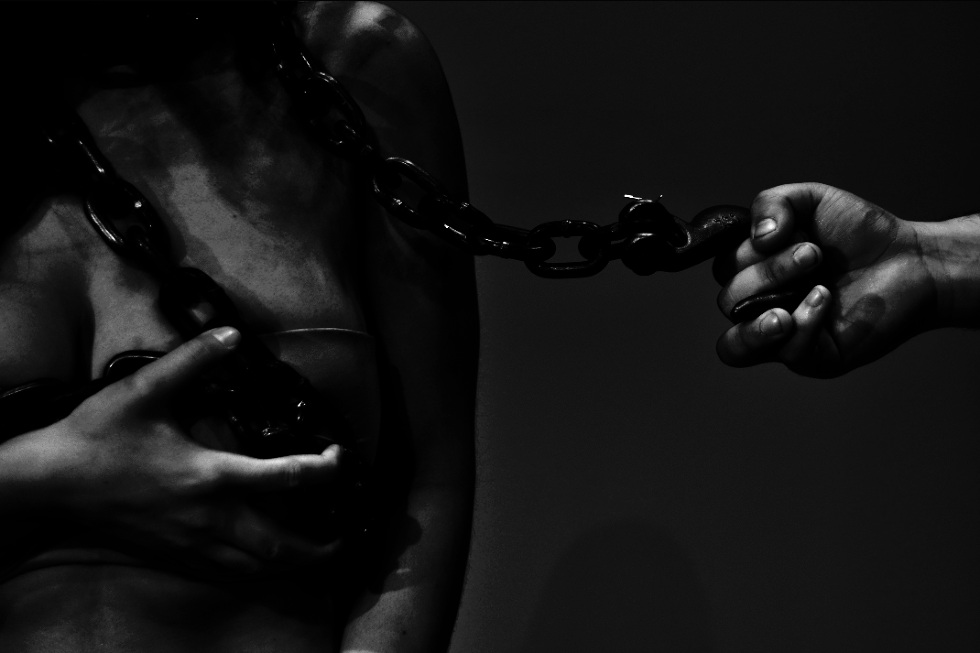 https://thrivedetroit.net/tag/sex-trafficking/
The perpetrator may be controlling, significantly older, promising things too good to be true, buying expensive items, speaking vaguely about his or her profession, being pushy about sex, making the survivor feel responsible for his/her finances or encouraging illegal activities.
3. Be able to recognize the signs of a survivor.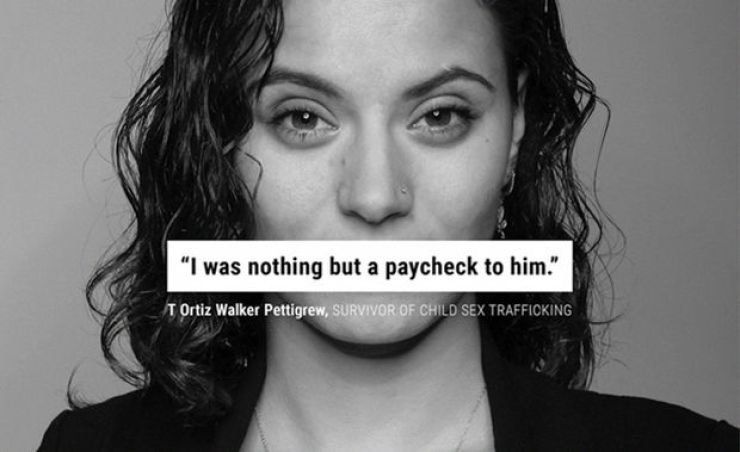 https://www.socialworkhelper.com/2017/08/14/help-human-trafficking-survivors/
The survivor may have signs of physical abuse, unexplained absences from class, be tired, withdrawn, wearing expensive items, have a new tattoo (could be used to brand the survivor by the perpetrator) or engage in oversexualized behavior as a coping mechanism.
4. Know the possible "someone complimented you..." scam.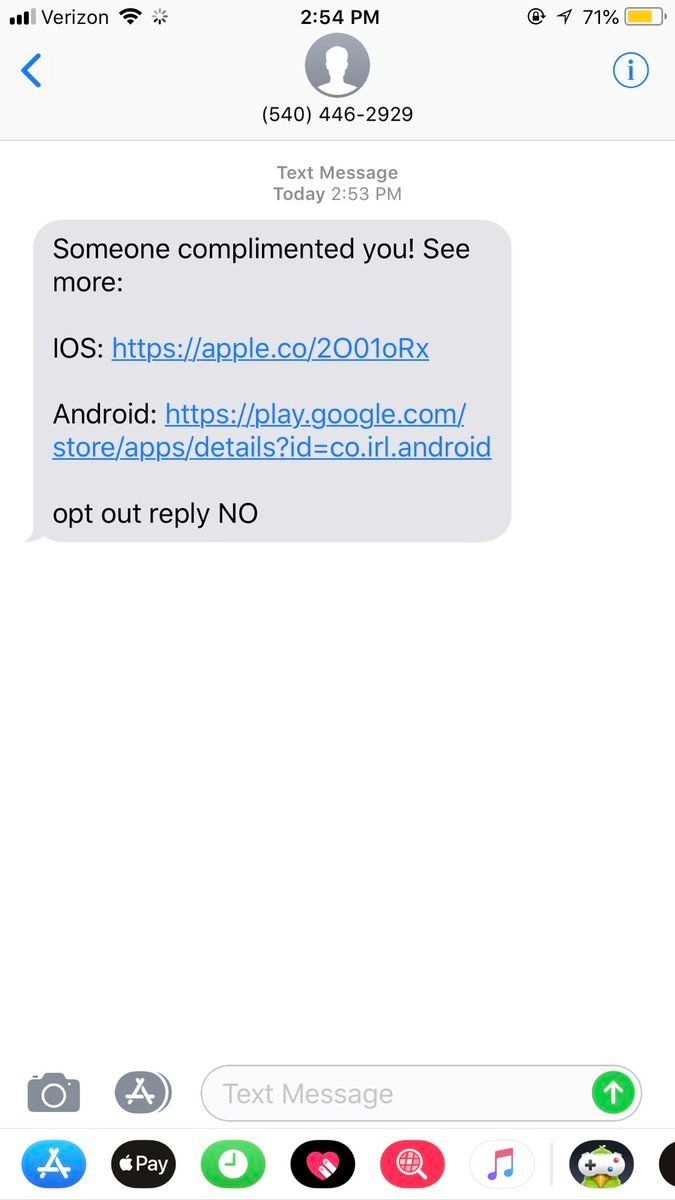 https://twitter.com/abberdabs897/status/1039226080597557250/photo/1
Clicking the link allows traffickers to track your location.
5. Know the possible "after school job" scam.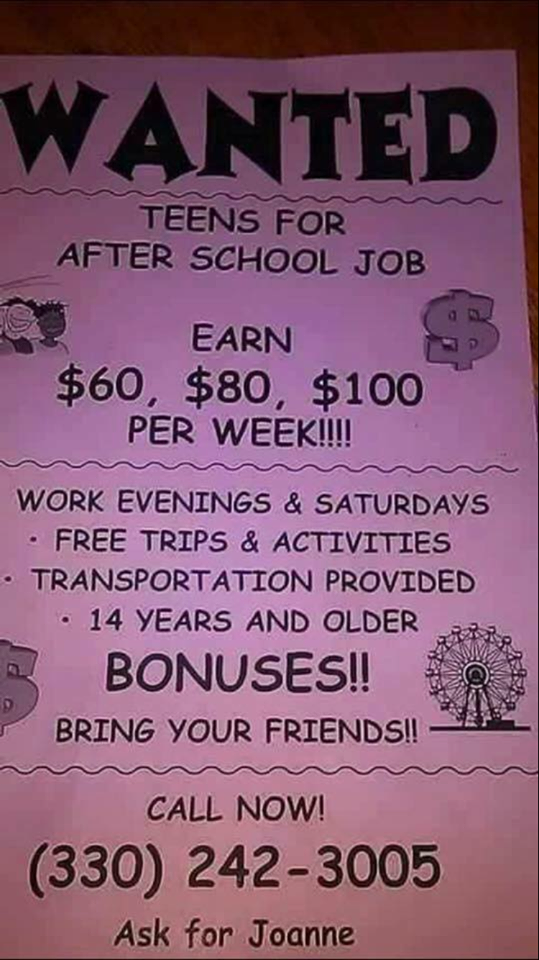 https://www.facebook.com/photo.php?fbid=10209997984254504&set=a.3839081503857&type=3&theater
This is an example of "too good to be true" signs of sex trafficking.
6. Know the possible "mother god" scam.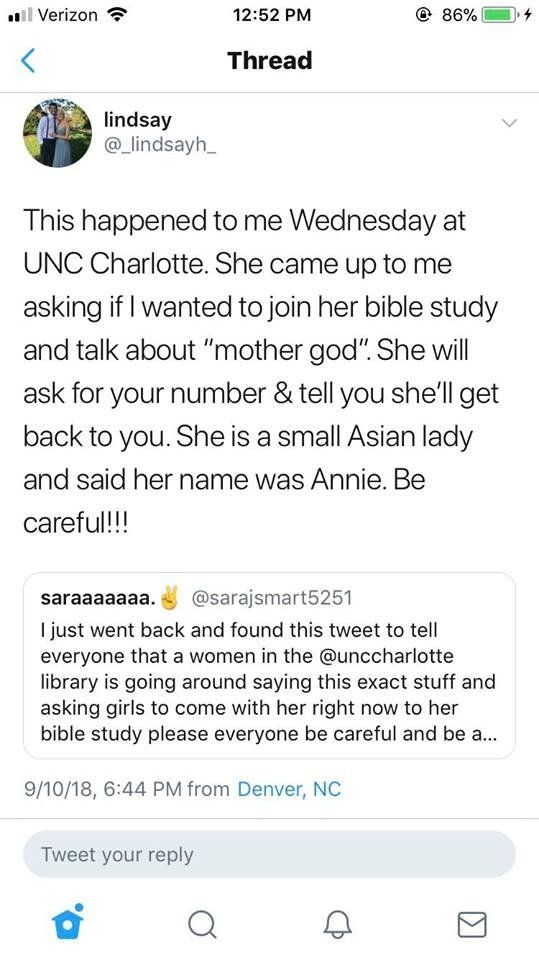 https://twitter.com/abberdabs897/status/1039226080597557250/photo/1
Many people have attested to this one over social media. However, some people also say that this is not a sex trafficking scam. Regardless and unfortunately, this scam puts religious people in the wrong light.
7. Know the fake college students scam.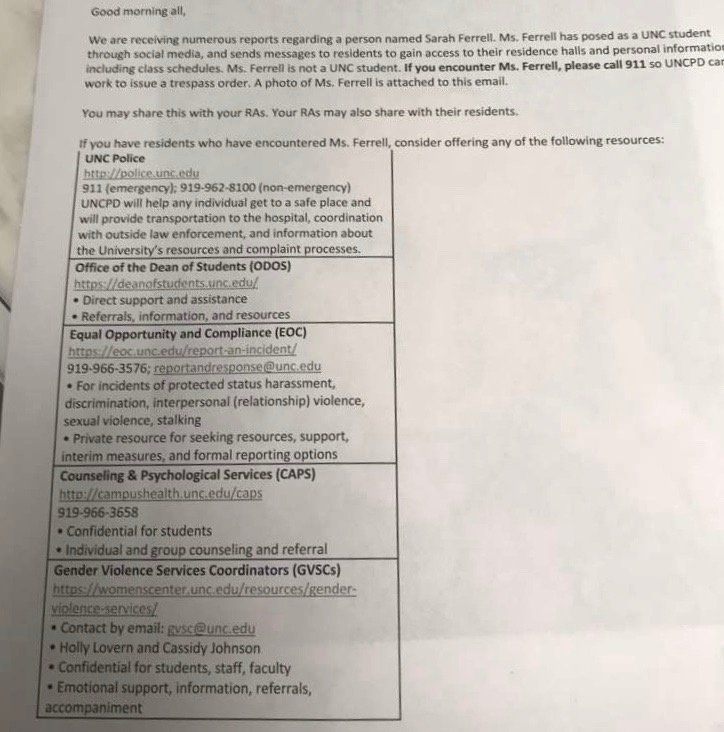 People posing as first-year females at NC State University and/or UNC-Chapel Hill have Instagrams @sarah_ferrell_ and @clairesani. Reports have been made that they have come into dorms while people sleep.
8. Know the prominence of this issue.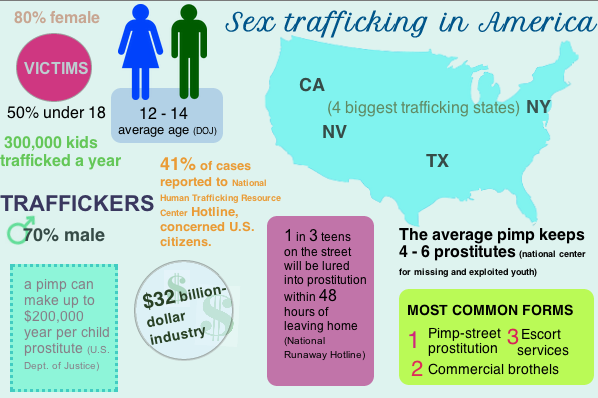 https://jjie.org/2014/01/23/humans-not-for-sale-federal-and-state-trafficking-legislation/
Statistics show that 4.5 million people around the world are survivors and that one in sex runaway children are survivors. In 2017 in the U.S., 8,524 cases were reported — and I have no doubt this is an underreported issue since the conditions are so dangerous and secretive.
9 Know ways to support survivors.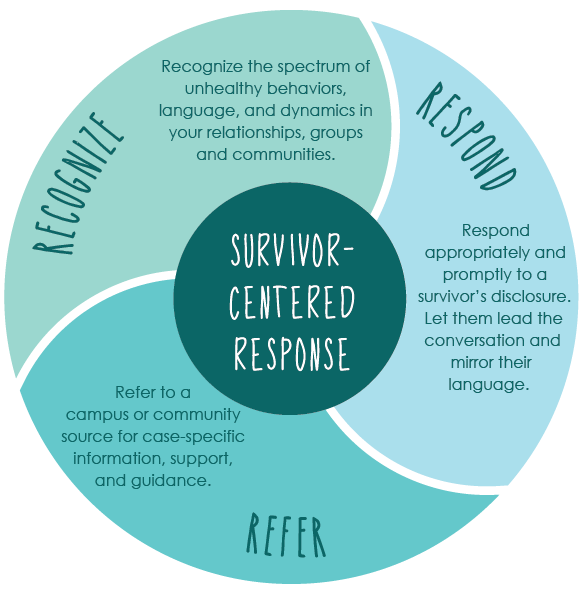 https://osapr.harvard.edu/pages/support-a-survivor
Never blame survivors for what they're going through. Approach them with loving concern, not accusations. Try to learn more about the issue. Be there for them when they need to talk. Suggest they call the human trafficking hotline.
10. Know the stigma associated with survivors.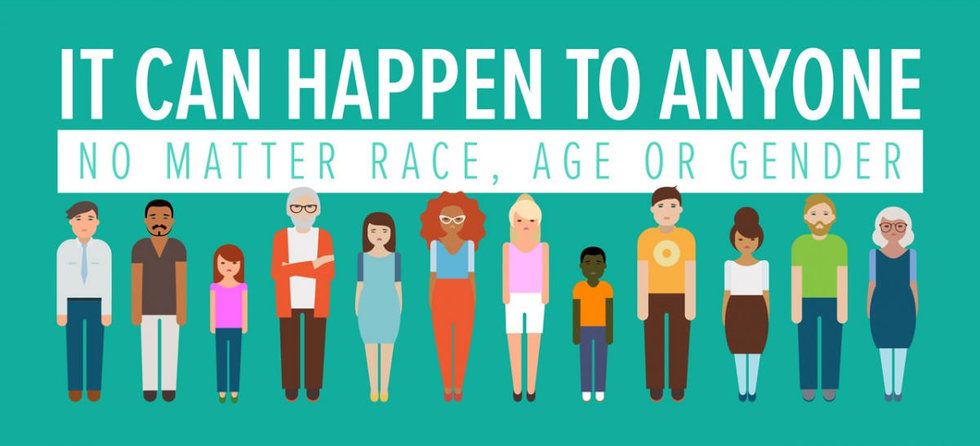 https://www.dhs.gov/blue-campaign/infographic
Not all survivors are female; not all perpetrators are male. Not all survivors are low income or desperate for money.
11. Know organizations you can get involved in if you're interested in doing more to help.

http://www.utoledo.edu/hhs/htsji/organizations.html
A multitude of these organizations exist, ranging from ones focusing on policy and advocacy, male survivors, second-generation trafficking and more.
I want you to remember this: sex trafficking is a serious issue, and prevention is possible. Save yourself and your friends by staying informed about the signs and resources.
You are more powerful than you think.