Everyone has some sort of opinion on Dunkin' Donuts. Some are regulars who have their specific drink order down to a T. Others are diehard Starbucks fans and will avoid Dunkin' at all costs. There are also those who who fall somewhere in the middle and are not as particular about their coffee and order a medium regular, varying between hot and iced depending on the season.
Regardless of your opinion on the brand, I can personally guarantee that there will be something that you will enjoy if you know what to order. It takes some trial and error to find the best-tasting combinations, which can be intimidating for some. Avoid the guesswork and keep reading. Here are some of my favorite Dunkin' creations, straight from an employee herself.
1. Birthday Cake Coolatta
If you long for Starbucks' limited-time Birthday Cake Frappuccino, Dunkin' Donuts has the answer. Order a Vanilla Bean Coolatta with a Hazelnut Swirl. Minus the pink whipped cream, this is almost an exact duplicate recipe!
2. Peaches 'n Cream Coolatta
This is extremely easy to order. Ask for a Vanilla Bean Coolatta with three Peach Shots. Unfortunately, you do not get the pastel color that you would with a "Creamsicle" or Strawberries 'n Cream Coolatta (half Vanilla Bean and half Minute Maid/Strawberry Coolatta), but it is still sweet and delicious!
3. Tropical Breeze Coolatta
If you aren't a fan of Dunkin's new line of smoothies, but still want something with a summery flavor, ask for Minute Maid Coolatta with two coconut shots and a peach shot. The icy Coolatta base tastes a lot lighter than the heavier yogurt base for the smoothies, which is better for a hot day. This recipe will also be handy for those who love the smoothies when they inevitably get discontinued, as do all great Dunkin' releases. Don't run away, just recreate it!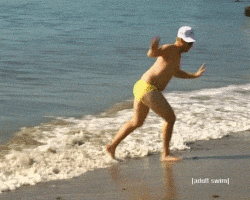 4. Eggnog Latte
This can be done hot or frozen, like a frappuccino. Order either the standard Vanilla Chai beverage, or the Frozen Vanilla Chai. Ask for three pumps of Caramel Swirl to be added to the mixture. Now it can be Christmas year-round, minus the snow.
5. Nutella-Flavored everything
Wait, what?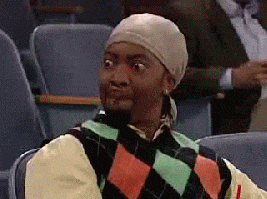 Yes, you read that right. Just about any drink can be made Nutella-flavored. For hot or iced coffee, ask for two Mocha Swirls, and one Hazelnut Shot.
In order to make a Nutella Coffee Coolatta, order a Mocha Frozen Coffee, which is already a standard build at most Dunkin' Donuts locations, but add two Hazelnut Swirls.
You can also make a Nutella Hot Chocolate by ordering an original Hot Chocolate, with either three Hazelnut Shots or three Hazelnut Swirls. Remember that the flavor shots are unsweetened, and the swirls are sweetened, so keep that in mind when deciding between the two options.
6. Raspberry Hot Chocolate
Done either hot or frozen, this combination is to die for. Simply order your Hot Chocolate either hot or frozen, with three Raspberry Shots. This combination can be done in either hot or iced coffee with two Mocha Swirls and one Raspberry Shot, but I personally don't like how the flavor of the coffee mixes with the raspberry and chocolate. If you want a kick of caffeine, try asking for a Raspberry Shot in a Dunkaccino.
7. Toasted French Vanilla Coffee
For a twist on Dunkin's ever-popular French Vanilla coffee that is considered a staple to many, try ordering your coffee hot with two French Vanilla Swirls, one Toasted Almond Shot and Almond Milk instead of the standard cream. I decided to use the French Vanilla Swirls as opposed to the Shots since the Almond Milk does not conceal the bitterness of the coffee in the same way that cream does. If you prefer cream in your beverage, opt for two French Vanilla Shots instead of Swirls.
Try it as an espresso beverage such as a latte or a macchiato, following the same proportions as listed above. The Almond Milk does cost extra in most locations, but I believe the flavor is worth it, especially if you are stuck ordering your same-old French Vanilla coffee every day. Try these drinks with skim milk for a similar flavor that won't put an extra strain on your wallet.
8. Coco-Berry Coffee
The Blueberry Shot is probably the only flavor that works wonderfully in any type of drink that Dunkin has to offer. Combine it with a Coconut Shot and Almond Milk, and you have a flavor combination that is impossible to resist. I prefer this mixture in iced coffee, because it is refreshing and wholesome at the same time. If you desire to use a dairy other than Almond Milk, use a Toasted Almond Shot. Try it in any coffee-based drink!
These are all based on a medium-sized beverage, so be sure to add one Shot or Swirl for a large and subtract one for a small. If you're ordering an iced drink, try asking for liquid sugar instead of granulated, so the drink isn't gritty and unevenly sweetened.Try out some of these recipes and ideas next time you make a Dunkin' run!