The coronavirus is now worse than it ever was in the U.S., in terms of new cases, even at the height of pandemic panic. If you look at the graph of daily new cases you will see that they have been steadily climbing since mid-April — a few weeks before states began reopening without taking measures to mitigate the spread or inform the public that nothing changed. Remember that there's, on average, a two to three week lag between infections and deaths. Several of the states which are now seeing spikes in virus cases were implicated in trying to manipulate COVID-19 numbers to appear that things were better off than they actually were.
As a result people were given a false sense of security when states started easing lockdown restrictions, without any change happening in the virus or taking any action to stop the virus' spread and justify re-opening. Some people feel that the government is responsible for their loved-ones' death by giving them mixed signals about the situation, making them believe they no longer had to take the same precautions now that things were re-opening. Florida, the current epicenter of COVID-19 in the U.S., fired one of their scientists because she refused to manipulate the numbers!
For the most part the main concern of state and federal governments was to make sure the economy doesn't crash and businesses get back up and running. But by this lack of sound leadership and mixed signals they are actually hurting the economy further. It's very destabilizing to the economy to see virus cases spiraling out of control, and have to backtrack because of poor decisions. We would have been better off if we waited a few weeks longer to get things right, instead of randomly opening up because we just got tired of being in lockdown. These shortsighted actions probably cost people their lives.
We already have in our hands the tools to help limit the spread of the virus, but what we are lacking is leadership and guidance from our leaders. But we don't have to wait for our government to guide us, instead, we should listen to the experts in the field. When our car breaks down we don't contact our local government to ask them what we should do, we take it to the experts (mechanic) to fix it. In this case, the experts are doctors and scientists, and the evidence that we see with our eyes. We the people should rise to the occasion and do what the experts say to protect ourselves, our families, and the community. We need to take all the recommended measures; including wearing face masks, sanitizing and washing our hands thoroughly, and social distancing -- now more than ever before. In case you have doubts, here's proof that masks can protect us from COVID-19.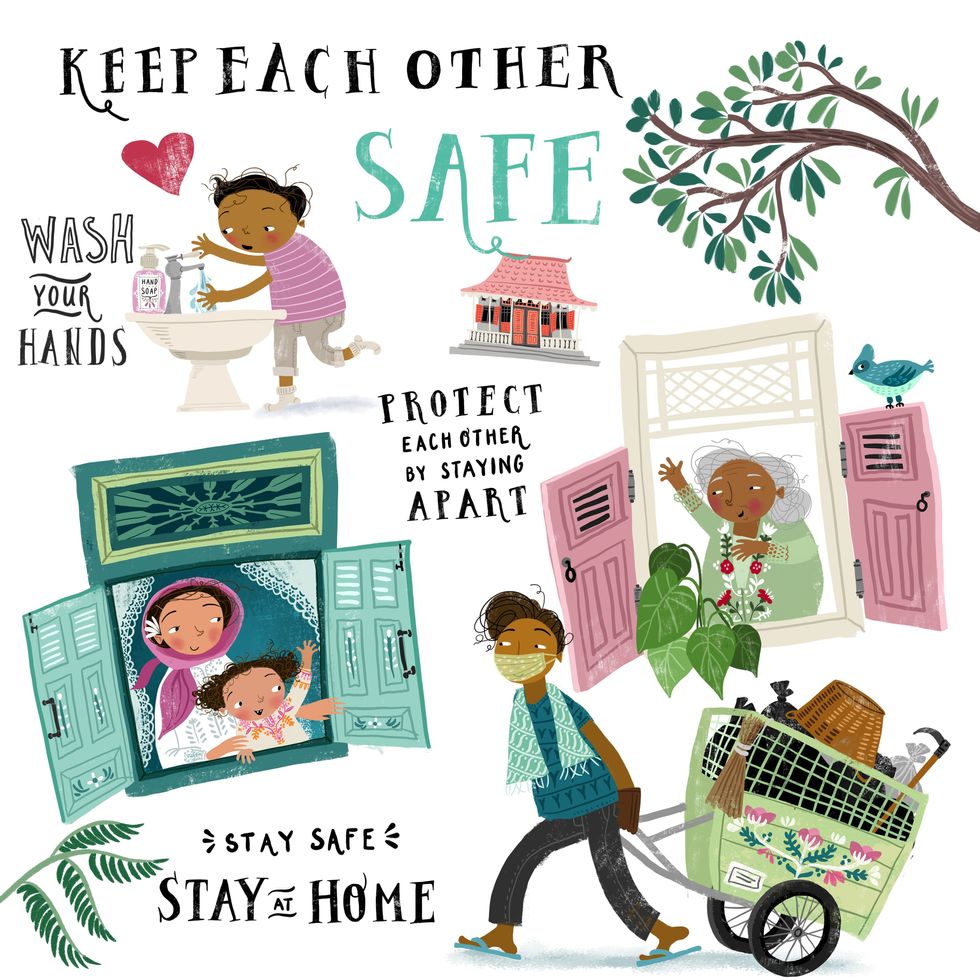 United Nations on Unsplash
This virus does not only hurt the elderly and those with compromised immune systems, but it also kills the healthy among us. Look at Nick Cordero, a healthy 41-year-old with no known underlying health issues, yet he spent 3-months in the ICU before dying from COVID-19.
Freedom is a responsibility, we should not abuse it otherwise we will lose it. Let's stop this nonsense that we are free to get sick and die. We're not living on an island isolated from everyone, what we do affects others. Are you a responsible citizen that cares about your fellow Americans? If so then take the necessary measures to protect yourself and your fellow citizens from this damn coronavirus.