Salon Alex, located at 7 Mill Rd, Eastchester, NY 10709, is open Tuesday through Saturday. They offer services including hair styling, coloring, nails, eyelash tinting and perm, etc. They offer a few discounts for first time customers - definitely worth checking them out! Call them at (914) 584-2121!
Salon Alex ... Who is Alex?
Alex is not only the owner of this wonderful salon, but a well established hair stylist as well. After coming to America from Korea with his parents at just 19 years old he went to hairdressing school to become a color specialist- which he 100% is. Alex has 20 years of experience in the hair industry and worked in Manhattan and Manhasset, Long Island before coming to us in Westchester!
Alex is Vidal Sasson and Tony & Guy educated and is a master color expert certified by Wella & Schwarakopf Company. He specializes in Japanese Hair Straightening certified by the Milbon Company. He is also a licensed cosmetology instructor in New York State!
To give you a little more background on who Alex is as a person: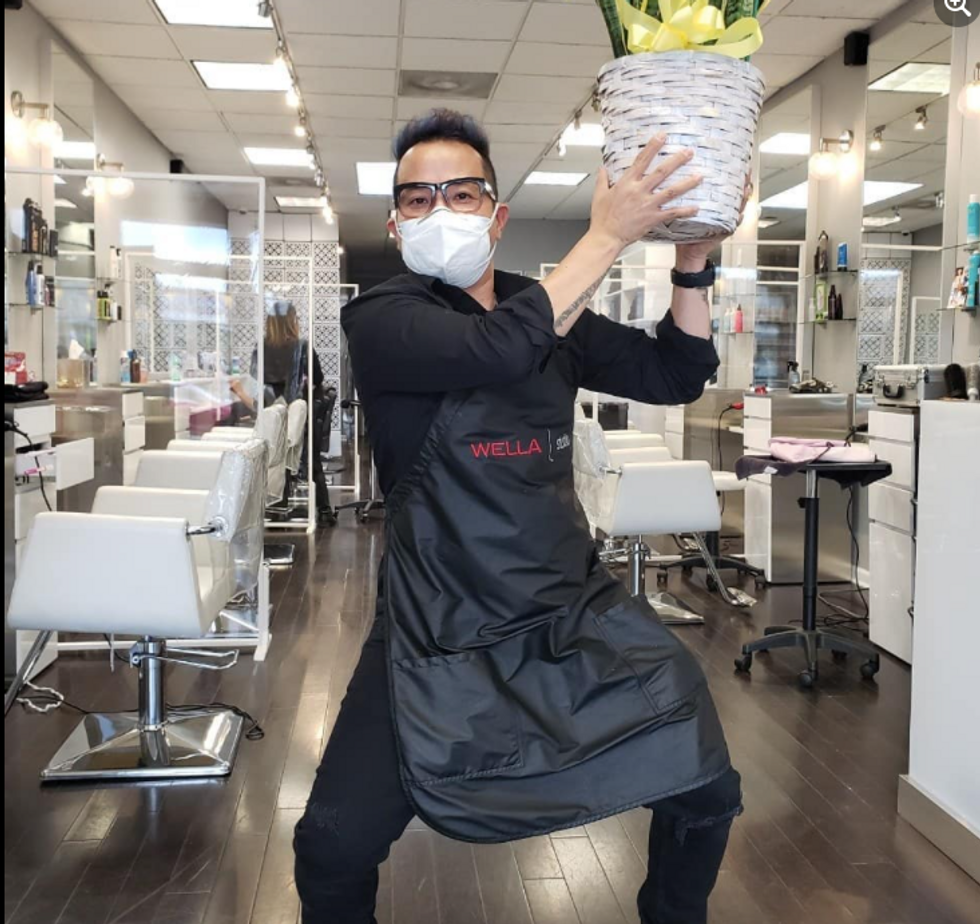 One day, about three years ago, Alex went on a family trip to Scarsdale, Westchester. It was Alex's first time visiting Westchester and he immediately fell in love with the neighborhood and the people!
Two months after this visit, Alex rented a small place to start his own business. Starting from zero, Alex built up a strong clientele base in just three years!
I met Alex while he was doing hair in that small place - located in Scarsdale, NY. I quickly realized that Alex had outgrown the space there and wasn't really working to his full potential.
As many of us know, this past year and a half has been incredibly challenging for the beauty industry. For so long, only essential businesses could remain open and subsequently, many of them have not been able to reopen.
Alex did not let the pandemic slow him down. In the middle of a global pandemic he opened his own salon - Salon Alex. Alex says that he opened his own salon for his client's safety and purchased a very spacious salon in Eastchester, NY.
Salon Alex is not only 5 times the space he used to work out of, but I'd argue it's 5 times more successful too! The salon itself is beautiful and no matter what time I go in, it is always packed.
Alex says that opening a salon in the middle of the pandemic was not an easy decision, but he knew he needed to provide a safer environment for his clients. (And I'll add: he needed the space to fit all of his clients!)
Why you need to book an appointment ASAP!
If you're like me and you like getting your hair done but don't entirely understand how to convey what you would like, Alex is the guy for you! I'm so happy with my hair each and every time I go to him and I've been a loyal customer of his for about 4 years now. My mom has been a loyal client for even longer!
Alex is passionate about continuing his education for inspiration. He has countless Beauty licenses and certifications. Alex loves his job because he can help others feel great about themselves and he is so proud to help so many people find their confidence and beauty.
Salon Alex is located at 7 Mill Rd, Eastchester, NY 10709, is open Tuesday through Saturday. Call them at (914) 584-2121! Book your appointment with them now! Tell him Catherine referred you!