On September 7th, Paramore played their last show for the After Laughter era. An era that was too short but lived up to be everything we had hoped for and more. The After Laughter era made you want to dance uncontrollably or sob uncontrollably, there's no in between.
Like all good things, they come to an end; specifically the song 'Misery Business'––a Paramore staple. We could argue this was the breakthrough song for Paramore. So why would they ax it? Well, just like the entirety of this album, this era, they aren't the same band nor individuals they were circa 2007.
A particular line from the song they sang, " once a whore, you're nothing more, I'm sorry that'll never change," has been controversial the past few years. People have spoken out against the lead singer, Hayley Williams, for being a "bad feminist."
She has previously addressed that she wrote those lyrics as a seventeen-year-old and now as a twenty-six-year-old, she hasn't resonated with this line in years and neither have I. When Misery Business first came out, that derogatory term was used loosely and typically with malicious intent, sometimes used as a synonym for slut. I can honestly say as an individual who previously used that term loosely, I've reflected from that time and have grown to know better––like everyone else, nowadays.
As a long time Paramore fan, I respect the decision they have made. Although, I will admit I'm torn or better yet, "caught in the middle." Misery Business will always hold a special place in my heart for it's that nostalgic, head-banging angsty song I grew up listening to with all my friends, but at the same time I'm not that head-banging angsty teenager anymore and for those of you who've never been to a Paramore show, each show they typically choose one lucky individual from the crowd to sing along with the band for the final breakdown.
It's unimaginably a glorious experience––if you get picked; otherwise, it's just a sudden heartbreak or disappointment when you don't get picked. Now for those who were really, really hoping for that moment, it sucks.
I've attended quite a few Paramore shows and never have been picked but for me, I don't care. Would it be awesome to sing alongside my favorite band? Hell yeah. But am I going to let this moment define whether or not I had an amazing time at the concert? Hell no, because each show has been better than before and I know it will continue to be that way. Paramore is continuously striving to put on the best tours possible for their fans and I love and respect that about them.
Whether or not they decide to discontinue this part of their shows completely, if you're stumbling upon my article somehow Paramore, here are some alternatives I would love for you to choose an individual, like myself, to come up on stage and sing our hearts out with you:
1. 'Pressure' - All We Know Is Falling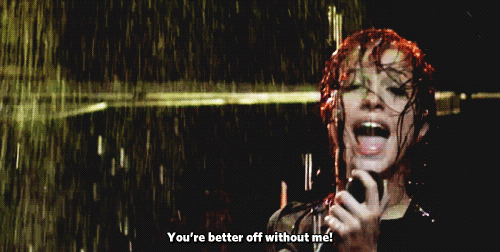 "Some things I'll never know and I had to let them go. I'm sitting all alone
feeling empty, I can––"
Who wouldn't want to sing their heart out to this classic song from All We Know Is Falling and dance their heart out during the breakdown?
2. 'CrushCrushCrush' - Riot!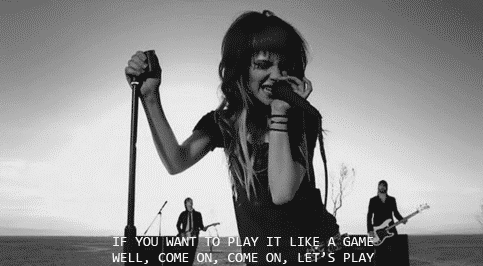 "Rock and roll baby, don't you know that we're all alone now, I need something to sing about."
Imagine singing your heart on stage as the crowd screams the "HEY" part!
3. 'Playing God' - Brand New Eyes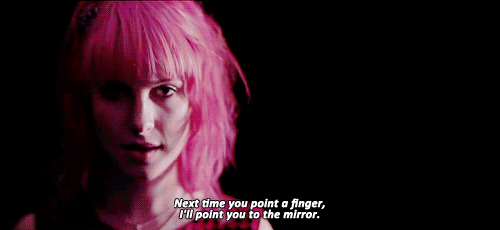 "This is the last second chance (I'll point you to the mirror)
I'm half as good as it gets (I'll point you to the mirror)
I'm on both sides of the fence (I'll point you to the mirror)
Without a hint of regret, I'll hold you to it––"

An underrated song. Who wouldn't want to sing back and forth with Paramore themselves? Also, another great song to engage the crowd in!
'Ain't It Fun' - Self Titled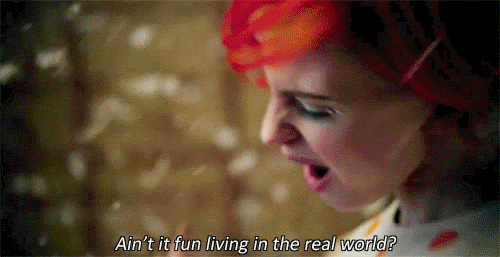 "Don't go crying to your mama, 'cause you're on you're own, in the real world"

Something about the choir in the background makes me want to scream the lyrics at the top of my lungs.
'Hard Times' - After Laughter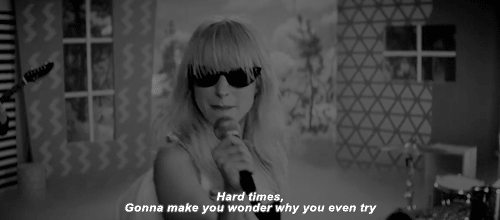 "Tell my friends I'm coming down, we'll kick it when I hit the ground––"

After Laughter, an era that we all resonate with at some point in our lives.