Who was Jeffrey Van Grack? Perhaps a better question is, who wasn't he? Devoted family man, volunteer football coach, Bethesda lawyer, and friend come to mind. Here's a look back at what I remember about my special team's football coach.

Known for his exciting yell, hilarious humor, caring nature, and bizarre special teams celebrations, Van Grack (JVG) makes it's difficult to pinpoint any one thing I'll remember him for. One day he'd be mispronouncing some player's name (which cracked us up to no end) and the next he'd be mentoring us on how to live a moral life.
At the end of the practice of each season, all the coaches and players would imitate each other. I always imitated JVG, such as how whenever we scored he would yell at the top of his lungs, "Hey! Guys! Listen! We can not let them back in the game!" In his mind, I did a great job. "Congratulations, Scully, well done." "Thanks, Coach, and remember, it's Sully."
Van Grack and I were joking once about how he's already a grandfather yet he's just one year older than my father, who believe me, is nowhere close to being a grandfather. But afterward, I told him seriously how I thought he was like a second father to me. And it's not that anyone could ever replace my father, it's that the things you look for in a father -- love, compassion, care, nurturing, approachable, influential -- were also found in Coach Van Grack.
One of my favorite memories I had with JVG was after a game we won 35-0. I had recovered a fumble on a kickoff. I told him in the locker room, "That fumble recovery was for you, Coach." We embraced in excitement and he congratulated me. A few weeks later, we had a fundraiser at Wing Hub. At the end of our chicken wing-filled feast, I told him I was going to give him everything I got to get us a win tomorrow. If we won the game, we were in the playoffs for the first time in 16 years. In typical Van Grack fashion, he boosted up my confidence and said, "I know you will, Sully." For the record, we won the game 28-14.

It became clear as time went by that Van Grack was not the coach you'd go to if you wanted to know how to read a 3-4 defense, or utilize the triple option effectively, or find out which audibles meant what. But he was the guy to go to if you felt lost in life. He stressed how there are many different kinds of leaders. I was never a very vocal leader for various reasons but he assured me that I could lead by example and just do my job right so the younger players could follow. And of course, if you had a special teams question, JVG was dying to answer it.
The players and coaches knew how much his grandson, Henry, meant to him. We had a kick return blocking assignment called "Henry" and whenever he called "Henry", he was thinking about his grandson. I sure hope we made JVG proud. He always said that the players kept him young and interested in coming back.

Van Grack acknowledged the violence in football. Though he was never one to yell at a player for not playing hurt, his comforting coaching style went beyond the field of play. He really didn't value winning and losing that much. Instead, what Van Grack emphasized during his beneficial leadership classes taught in the off-seasons was the simplicity of this: Life is nothing more than a series of choices. We all make good and bad choices. And what better thing to choose to be than a loving son, a loving friend, and a loving husband someday. These talks carried no ego and greatly spoke to me.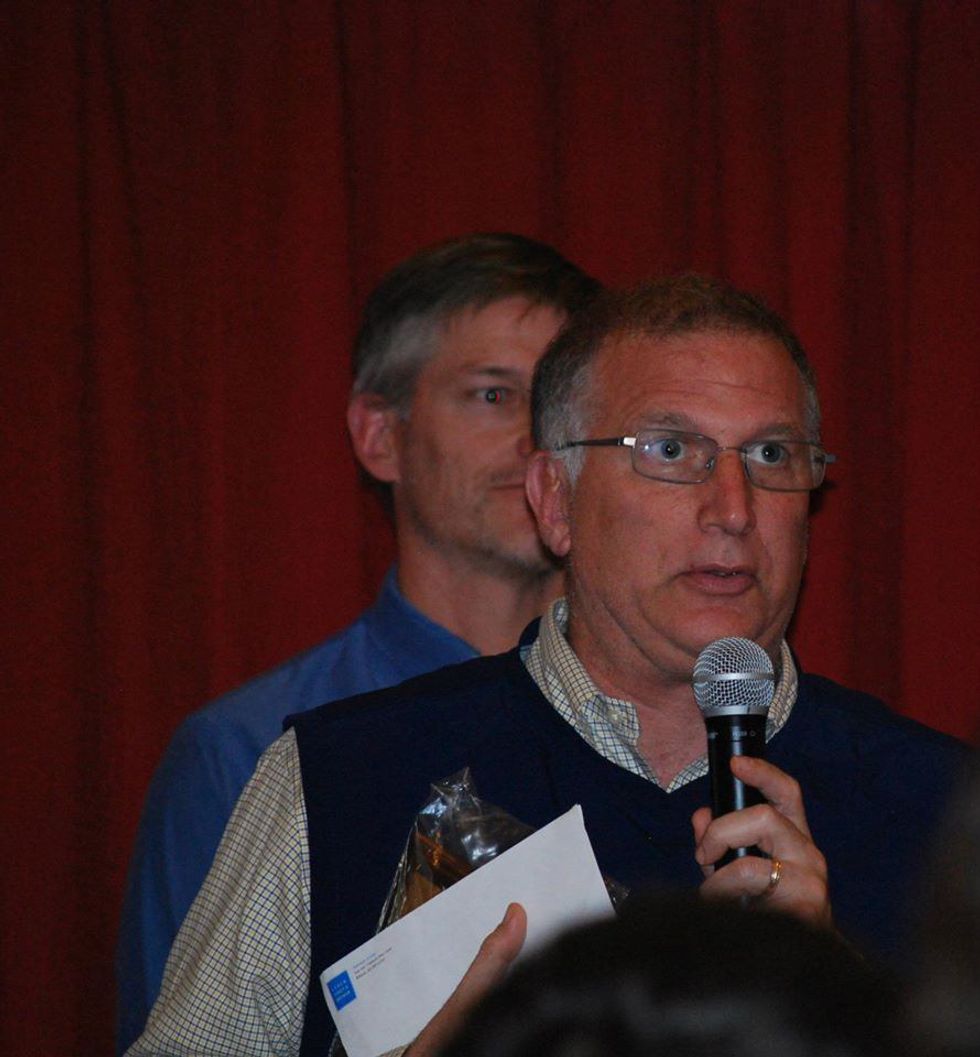 On August 10, 2014, I received some of the worst news of my life: Coach Van Grack has passed away from bladder cancer. I was unaware of his cancer but I've been told he fought a long battle. Right after I found out, my mother came into the room. Feeling woozy and uneven I uttered, "Mama...Coach Van Grack died." My mother immediately sensed the sadness in me and I full out cried as she hugged me. It was a rare moment for me where emotions took over as I uncontrollably had tears streaking down my face.

I wish I could give you a Hollywood ending and tell you the last thing Coach Van Grack said to me, but I honestly can't remember. I do remember our last conversation. It took place in his car as he was driving me home from the last Barons game of the season. It revolved around the Washington Redskins name debate and the future of Bethesda-Chevy Chase football. Our final goodbye was heartfelt as any goodbye with your coach or fatherly figure would be, and we wished each other well. He always had so much faith and confidence in his players.

On the night of August 27, 2014, the night before my first day was too real to me.
Then, as we were slowly walking around the locker room, I told him how much I loved playing for him, how much I thought he was a great coach, and how much I missed him. I told him these thoughts because I didn't get the chance to really say them in real life. Aware that I may never have a dream like this again, I asked him, "You know all that, right?" And he looked at me and said, "I know, Sully, I know" as his eyes watered up. Coach Van Grack put his arm around me and told me, "It's okay. It will be okay."
The impact a coach can have on a child, even professional athlete, is amazing. It's been over two years now since I last saw my coach and for a long time, not a day went by where I didn't think about Van Grack. I think about him only from time to time now because I know he wouldn't want me to dwell on the past for too long, something I've been guilty of at times. The Bethesda-Chevy Chase community misses him dearly, but we will always remember the smiles, laughter, lessons, and love that Jeffrey Van Grack brought into our lives.