This summer, my roommate, Ryan, wrote an article about how relievers should start baseball games, but he didn't have a way for it to be published. Luckily, I told him he could post it on Odyssey to my literal tens upon tens of followers. Ryan is smart, funny, and guess what ladies, SINGLE.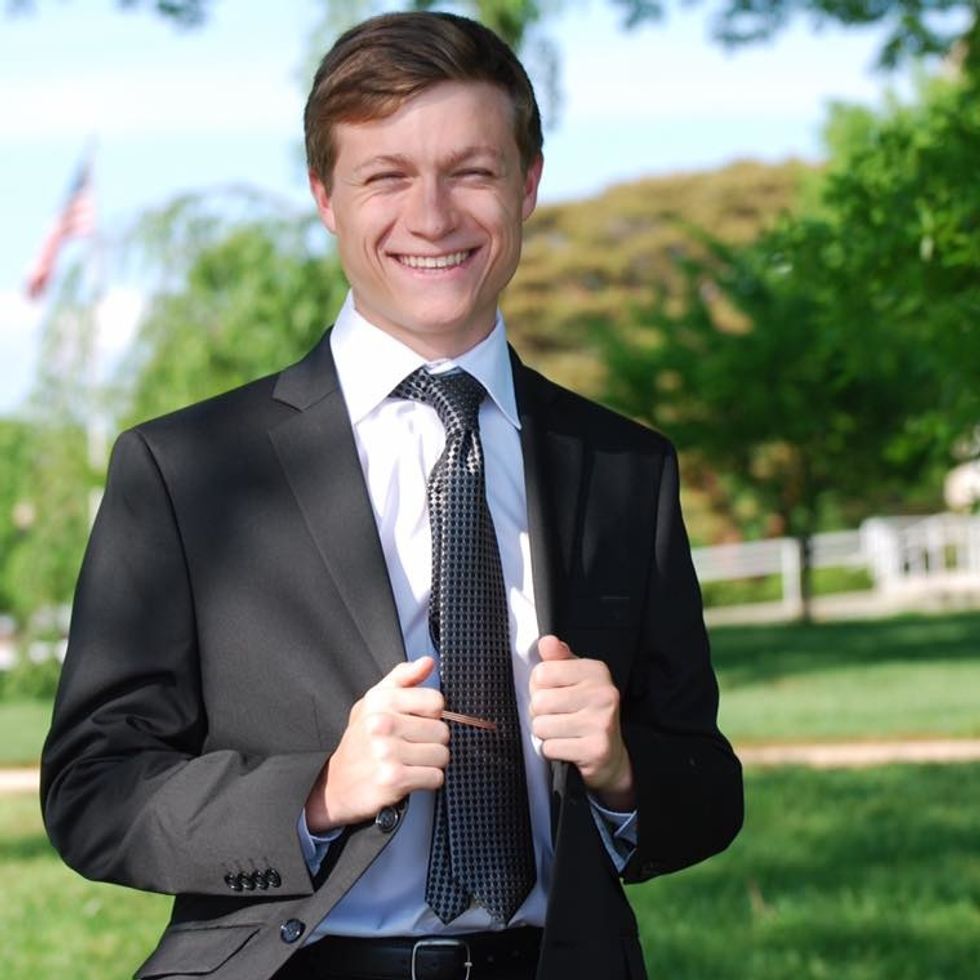 Ryan Cranston
Here's what he has to say about baseball: "When the Tampa Bay Rays began starting games with relievers, the explanation behind the move was, "Well, necessity breeds innovation." However, there might be a few teams, the Yankees being one of them, that might want to make this shift too, but not out of necessity.
Two weeks ago today, the weaknesses that separate the Red Sox from the Yankees were being exposed by starters Rick Porcello, Nathan Eovaldi, and David Price, who pitched a total of 23 innings, giving up just eight hits, and three earned runs over that span. Sitting 10.5 games back of the Red Sox, the Yankees might want to consider a slightly more radical approach to pitching as the season concludes—starting relievers.
When you boast as lights-out a bullpen as the Yankees do, it does no good to have the likes of Aroldis Chapman, Dellin Betances, and David Robertson sit because their starters can't match the dominance of opponents' starters. This particularly manifested itself in the Red Sox series two weeks ago when the Yankees didn't have a lead entering the seventh until the final game of the four-game set. In other words, the Yankees were able to flaunt their highly touted bullpen in just one game of the series. If the bullpen is the Yankees' strength, why risk using it only once every four games? To avoid scenarios where the big guns in the bullpen are left stranded in the outfield for multiple games at a time, starting relievers would ensure that this is avoided and that they can take full advantage of the strength of their team.
Furthermore, it is well-known that relievers are creatures of habit. When they pitch too frequently or infrequently, they are unable to establish command of their pitches. Take July 22nd, for example, on extended rest, Aroldis Chapman faced the Mets in a non-save situation, allowing three runs on one hit and three walks, throwing 19 pitches with three of those being strikes. The correlation between Chapman's number of days off and ERA is .731, demonstrating the relatively strong association between his days off and his poor performance.
Chad Green has been a steady arm in the Yankees bullpen for the past few years, and while his correlation between days off and performance is not nearly as stark as Chapman's, one statistic stands out when looking at his days of rest splits. Green has appeared in eight games on two days' rest, scattering four hits across nine and a thirds innings, with no runs, nine strikeouts, and no walks. If the Yankees want to capitalize on Green's rhythm when pitching on two days' rest, they could run him out there every third day and see if the results hold up, thus eliminating the unpredictability behind how often a reliever makes an appearance.
In addition to the Yankees, the Orioles would likely benefit from this approach as well. To go along with their MLB-worst record of 36-86, they have a first-inning ERA near 12. If they aren't going to have many high leverage moments late in games, why not use their high leverage relievers early in the game to at least give themselves a chance later in the game?
In the DH era (1973-Present), the first inning has the highest amount of average runs scored per inning (.56), whereas the ninth inning has the lowest (.44). If a reliever gives a team a better chance than the starter does to get the first three hitters in the lineup out, why is it so crazy to have him start the game before handing off the baton to the "starter" in the second inning?
The late Henry Ford once said, "If I had asked my customers what they wanted, they would have said a faster horse." Ford's outside-the-box thinking is being manifested in the Tampa Bay Rays, and if the baseball traditionalists still believe that the last three outs are the toughest outs to get, they might have to find something besides analytics to prove their point."