It is ridiculous to me that when I walk into Hobby Lobby, Wal-Mart, or anywhere else on November 1, I come face to face with fake snow and red, green, and silver faux pine trees. Ridiculous! During what other time of the year do we completely fail to recognize an entire month and a national holiday in order to prepare for the next one? I personally will never ignore Thanksgiving or the lovely month of November. We simply cannot ignore Thanksgiving, even though apparently it's already beginning to look a lot like Christmas.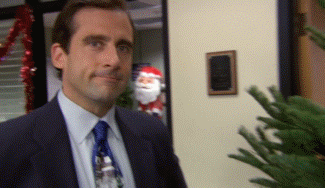 Now, who would want to skip Thanksgiving turkey, dare I ask?
I know that a lot of families also have turkey for Christmas as well, but come on. Thanksgiving is a feast. It's a family gathering, and it is definitely supposed to be special. It is, of course, a chance to give thanks and recognize the great deeds, blessings, and favors that have been bestowed upon us the past year. In addition to being traditional (and a great excuse for Dad to watch some football), this is the meal of the year. You have the opportunity to use it as an excuse to cheat on your diet and skip your thrice-weekly gym visit in order to indulge in some mash potatoes and gravy, stuffing, and, of course, turkey.
In addition, skipping Thanksgiving means skipping those cute little elementary school programs. More likely than not, your little second-grade brother or sister is a Pilgrim or an Indian in a rendition of "The First Thanksgiving" at their school. More likely than not, you've seen it or something similar to it before. More likely than not, the little monster is dressed up as either an Indian complete with war paint and a construction paper headband or a Pilgrim with a hat and shiny belt-buckle shoes. Get ready to whip out your iPhones on video mode, because someone's kid is inevitably the huge feathered turkey.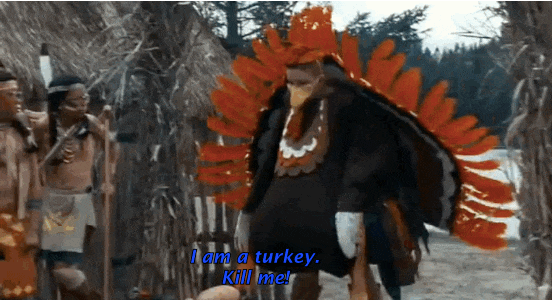 Also, don't even get me started about weather around Christmas time in Oklahoma. Every single girl I know (including myself, admittedly) was sitting on her hands over the last half of the summer waiting impatiently for Mother Nature to bless her with sweater and boot weather (and for Starbucks to release pumpkin-flavored everything). The leaves had changed and were falling, and everything was beautiful for about five weeks. Suddenly, everyone will be over it and will be demanding Christmastime, but I promise, those same girls will be whining about the knee-deep snow and frigid temperatures in no time.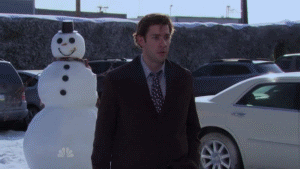 My next thought is an unpopular opinion: Christmas music is not the greatest thing that ever existed. It's great in small doses at appropriate times, but I am the daughter of a die-hard Christmas music lover. It never stops in our house, in the car, on the radio, her place of work, you name it. I love my mom...but I do not love hearing "Carol of the Bells" 17 times in under two hours. I always try to savor the last few days of fall before my mom throws a month-long holiday extravaganza in our very own living room.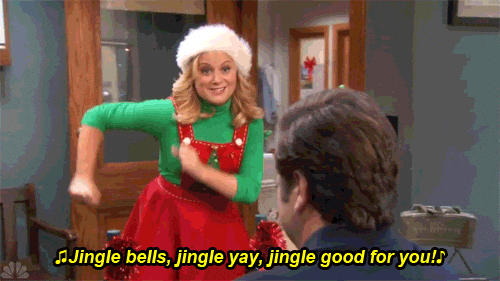 Finally, Christmas is so much work because decorations are absolutely everything during Christmas time. Tinsel, lights, the perfect tree, ornaments, garlands, wreaths, dolls, Santas, stars, angels... The list goes on and on. My house is not an exception. Every year, my little brother risks his neck climbing onto our severely angled roof to duct tape Christmas lights along the edges. I know he mentally prepares for this feat before the time comes, and my mom meticulously plans the arrangement of all the decorations in the house. Decorating the tree with all of our family ornaments is a Christmas tradition, but this usually doesn't go down until at least December 1. We can afford to wait a while before all that heavy lifting happens.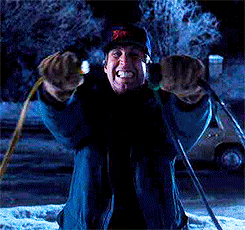 Regardless of why I think Christmas should wait a little longer, I will always enjoy the holiday itself. Christmas and Thanksgiving are both wonderful and I love excuses to see my whole family and eat lots of great food. Presents are nice too.
When you begin to celebrate these holidays certainly doesn't matter in the long run. Who wouldn't want the best time of the year to start a little early?