If you're from Newtown, Conn., while growing up, you probably took it for granted a little bit. It's just a normal town in boring Connecticut, there's no excitement of a city or anything, and you probably wondered what on earth there was to do on a Saturday night. But in all honesty, looking back at where I grew up, it was the most awesome and beautiful place. Here's why I'm grateful Newtown is my hometown:
The Ice Cream
OK, we have to talk about the incredible ice cream. Growing up, we wouldn't go a weekend in the summer without going to this place: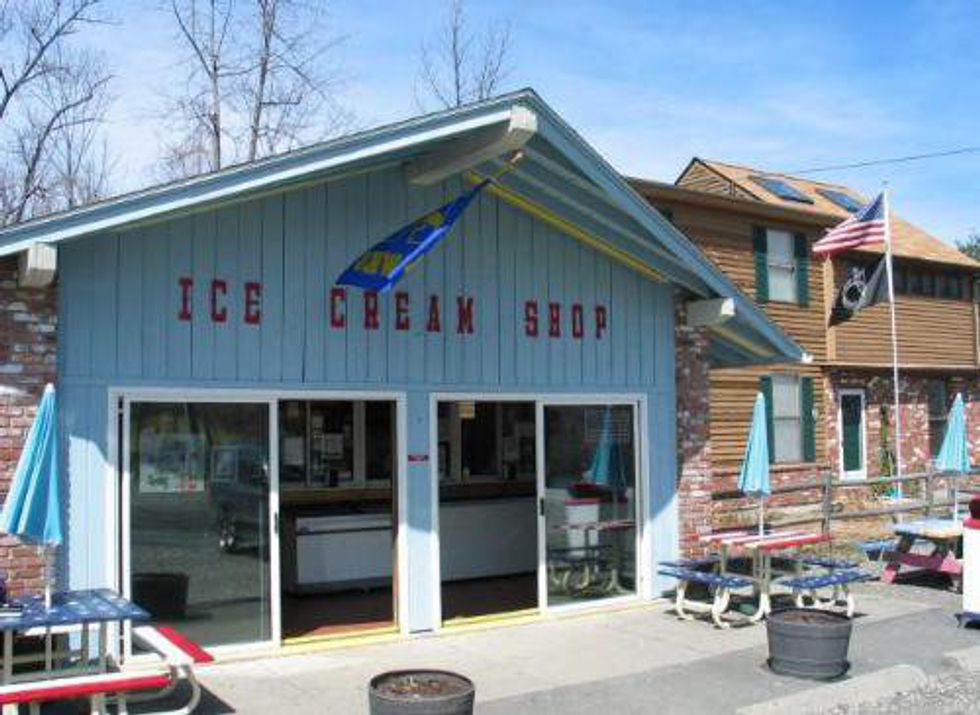 Now called "Holy Cow Ice Cream", it's such a great, cute place to bring your family to after school and grab some soft serve!
And of course, Ferris Creamery.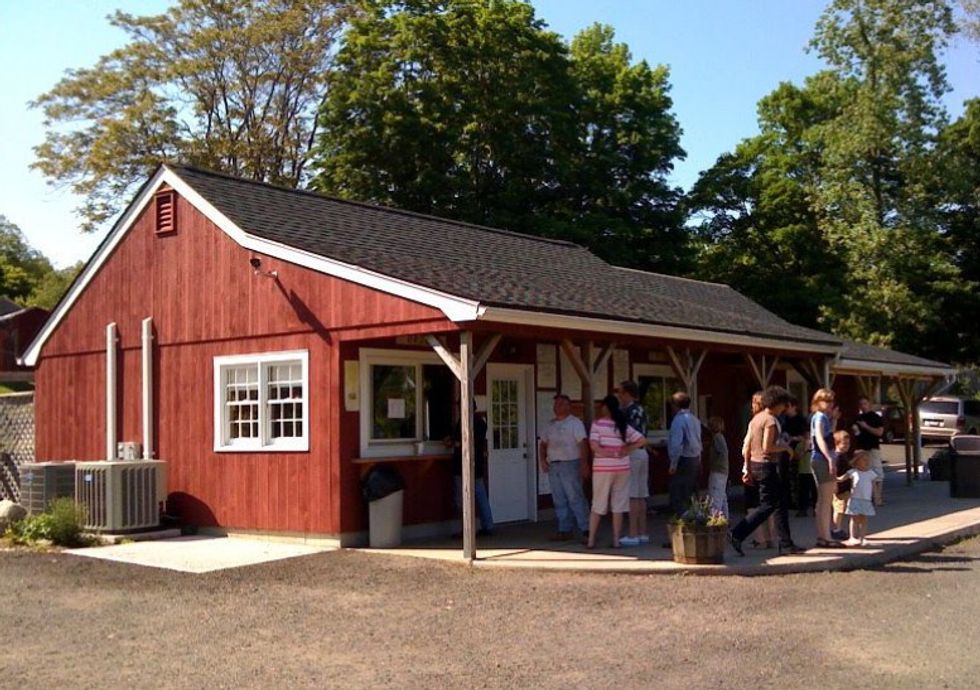 This place is dangerous. I live up the street from this glorious farm, where they make the ice cream fresh and on premise, and I am at risk of gaining 40 pounds. The lines are always long, but it's totally worth it in the end to end up with a heaping ice cream cone of "Grasshopper" or "Cow Trax".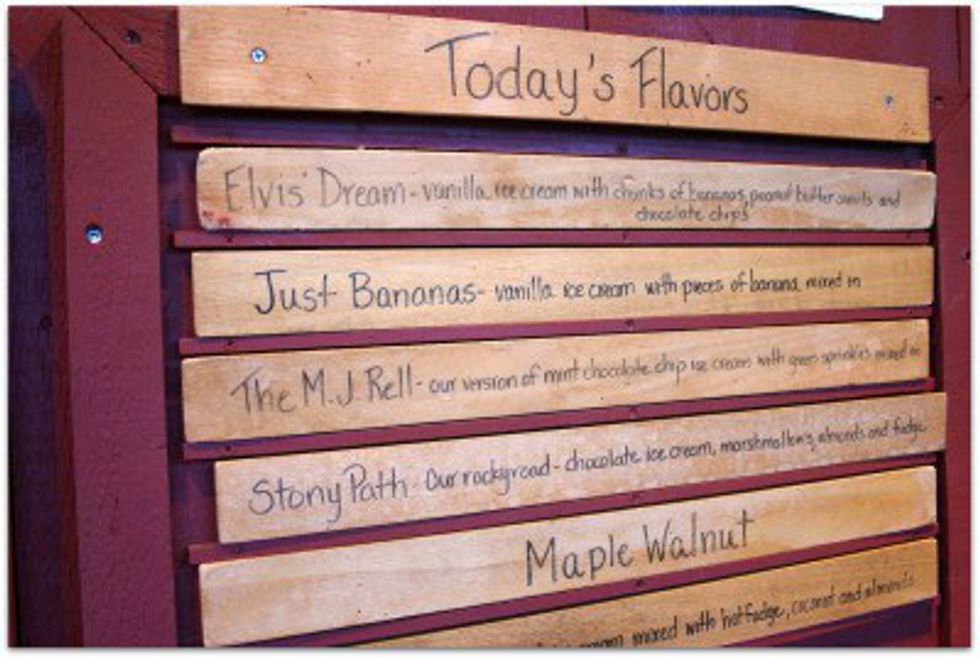 Too bad both Holy Cow & The Creamery are closed during the winter. I would happily eat them both year round.
The General Store

This place is ADORABLE. It's like a little old fashion shop (or Shoppe if you're fancy), where you can get candy and snacks, and, of course, their legendary sandwiches, and a sausage egg and cheese for only $1.25.
Main Street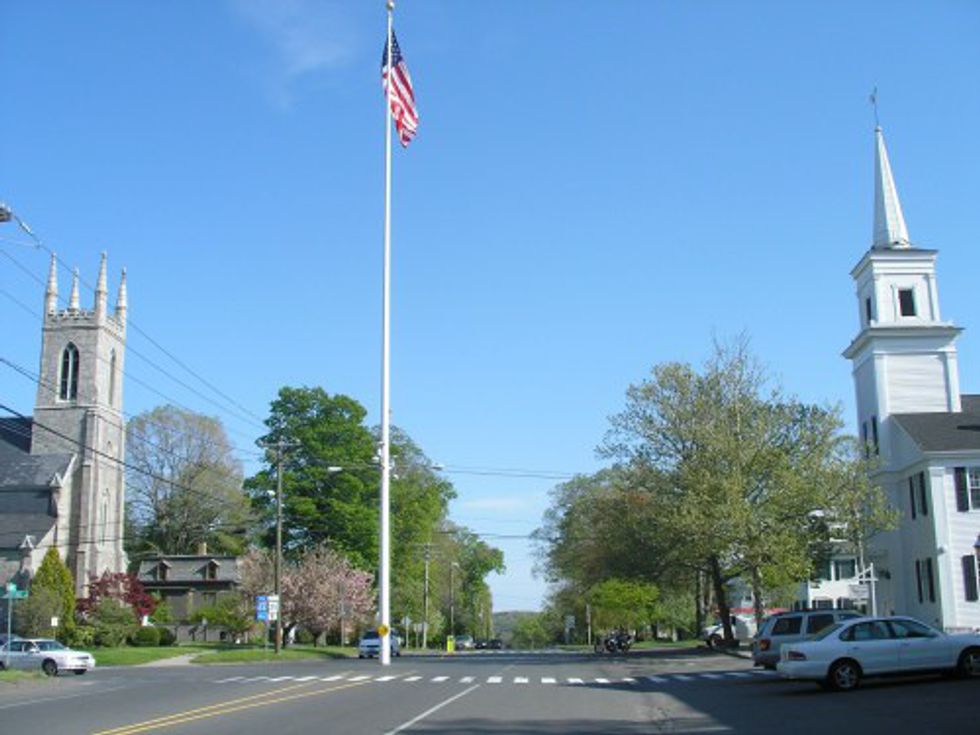 Main Street is gorgeous, full of beautiful historical homes from as early as the 1600's. The street is iconic to all of us, with images like the church and the flagpole in the middle of the street. (Okay, the flagpole in the middle of the street was always a mystery to me, and it's also in the middle of a four-way intersection… okay…) But regardless we love Main Street.
And, of course, we love Main Street on Halloween. Iconic. These old houses go all out, including themed houses and haunted houses. Crowds upon crowds walk on Main Street Halloween night to see the sights and go trick-or-treating. Homeowners on Main Street buy pounds and pounds of candy, and they pretty much have to save up for this major Newtown holiday.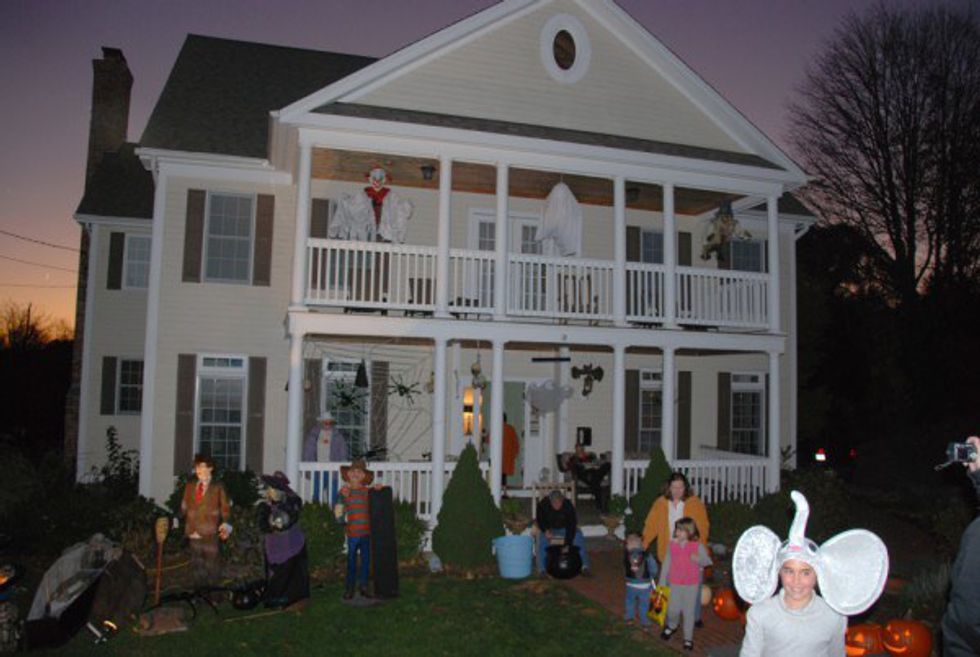 Fairfield Hills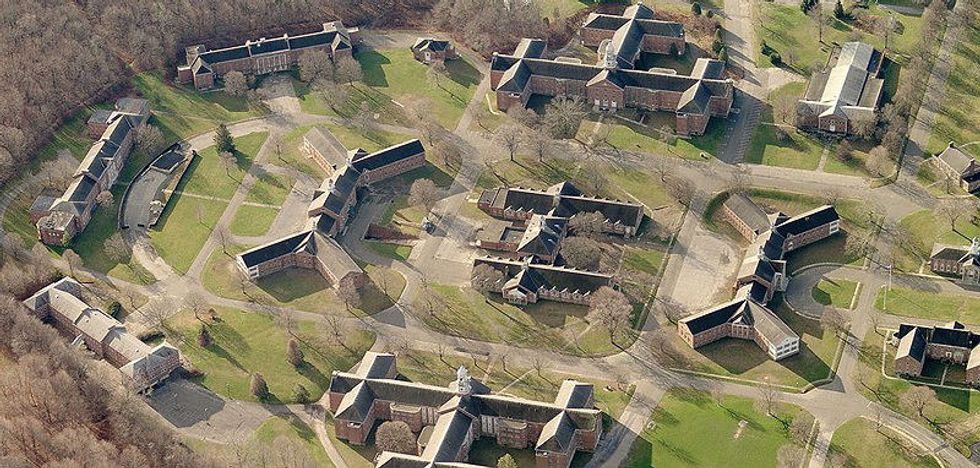 Okay, let's talk about how cool Fairfield hills is. Right now, it's a gorgeous campus filled with pretty and old looking buildings. (When I was little, I thought that's where George Washington used to live… but I'm pretty sure the buildings aren't THAT old). We see a lot of soccer games and alike on the front lawn, the new Board of Education is headquartered there, and they're making a lot of efforts to "beautify" the campus.
But oh man, the history of that campus is amazingly spooky. Fairfield Hills Campus used to be Fairfield Hills Hospital for the mentally ill in 1931. Like a lot of other mental hospitals at that time, the ill were treated with electric shock therapy, lobotomies, hydrotherapy, etc. and the list goes on. So a pretty dark history there. Can you say, American Horror Story, anyone? I know along with myself, other people in town are fascinated with the place, and want a peek inside. We're not really aloud to go inside the buildings though. (At least the ones that aren't renovated).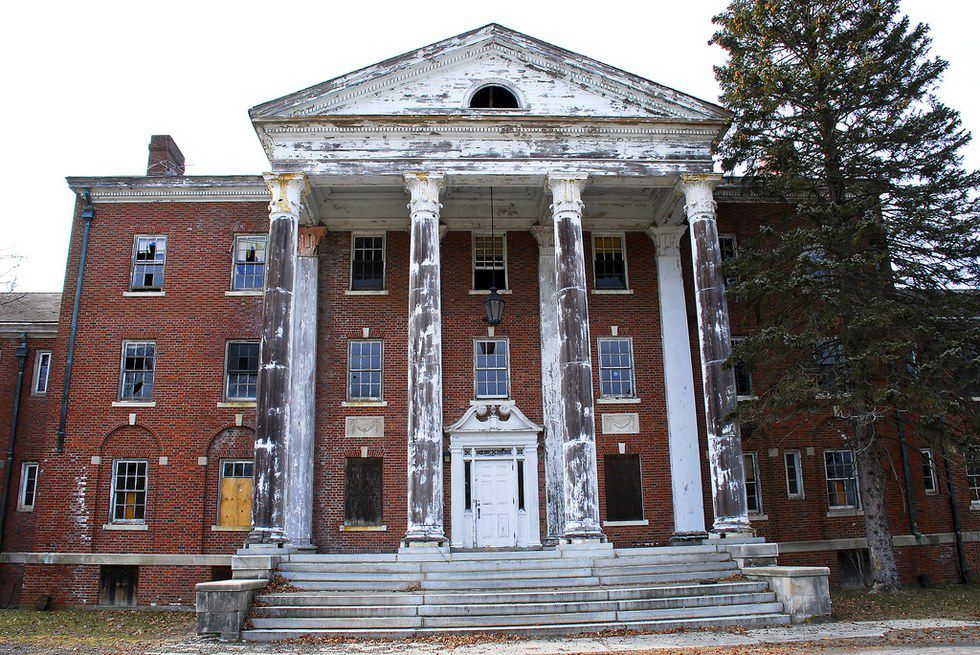 Fairfield Hills also has beautiful paths for taking a walk with a friend or with your dog, and they loop around the campus and even have a spooky route through the woods where you can see old railroad tracks and feel GHOSTS on your skin!

The Scarecrow Contest
Every October at the Middle School, there is the most amazing contest where the artists of the school make the most creative and wonderful "scarecrows". They are displayed on the front lawn for the public to see and vote on for the winner.
I, ahem, won this contest when I was in eighth grade, thank you very much.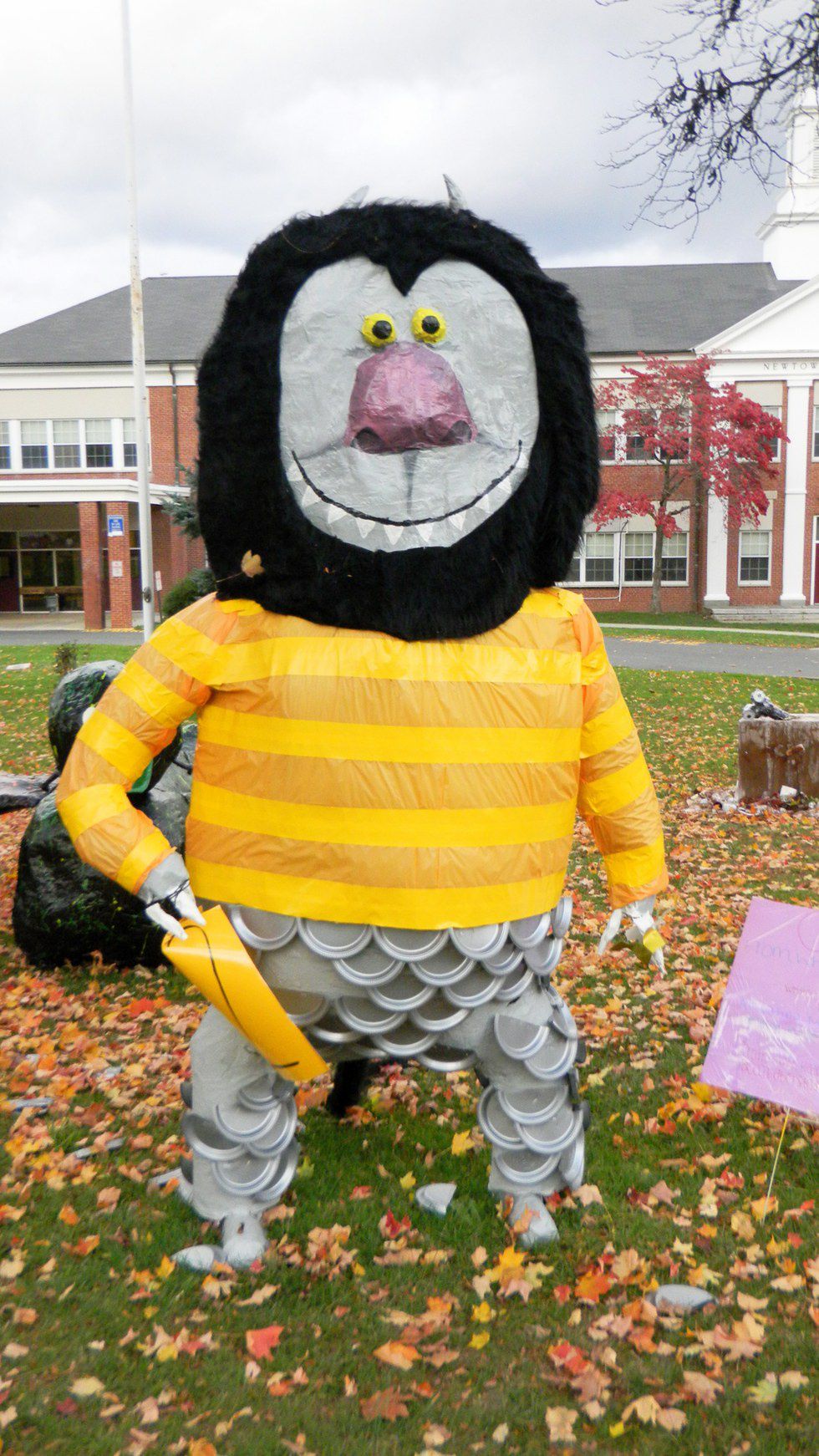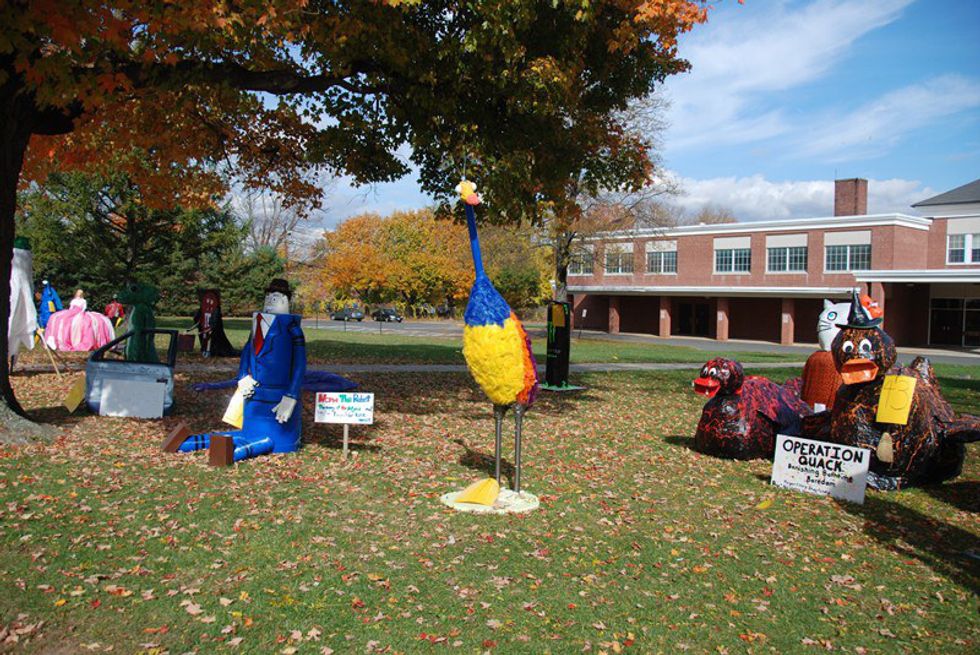 For such a beautiful autumn town, this is icing on the cake to see these great sculptures on the lawn of the school. It's just so magical!
If you're from Newtown, I hope you're reading this and saying to yourself, "You know what, you're right. Newtown is amazing." Because yes, it is! I can't wait to go back home this summer, stuff myself with ice cream, go to Main Street to go to the General Store, and take a stroll at Fairfield Hills to see if I can scare myself a little bit. And if you're not from Newtown, I hope you're looking forward to a visit with the nicest people on earth!