"This Is Us" has taken millions of people on an emotional rollercoaster since it was first released in September 2016. With a mindblowing twist at the end of the first episode, it was hard not to tune in week after week with more tissues in hand each time. If you haven't tuned in yet, here's a few reasons why it's one of the most popular shows on television right now:
1. Jack Pearson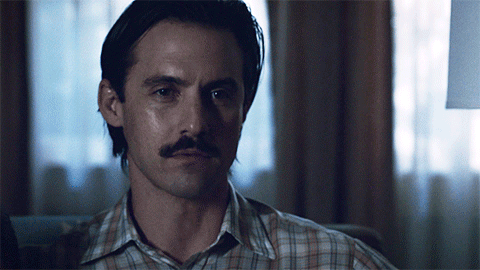 The Pearson family patriarch is played by the wonderful Milo Ventimiglia (you might know him from Gilmore Girls!) and is arguably the perfect television character. Although he does have his flaws, he does not try to run away from them and tackles them head on. Jack knows how to make people feel better, and his advice never goes unnoticed - he is absolutely dedicated to making sure his kids are always happy.
2. Jack and Rebecca's Relationship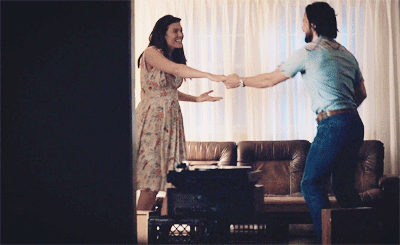 Jack and Rebecca (Mandy Moore) Pearson's relationship is almost TOO perfect, yet so beautiful and realistic. Their relationship has its ups and downs, but at the end of the day, they love each other fearlessly and endlessly.
3. The Big Three

Jack and Rebecca's kids, Kevin, Randall, and Kate, are quirky, wonderful, flawed individuals. Kevin was once the lead on a long-running sitcom called 'The Manny' who is struggling with alcohol and drug abuse. Randall was once an established businessman who quit when he realized his firm did not respect him and is now fostering with his wife. Kate is an aspiring singer, who has struggled with her weight and self-esteem throughout her life. Although the Big Three have their differences, they lean on each other in times of need and will always have each other.
4. The Time Jumps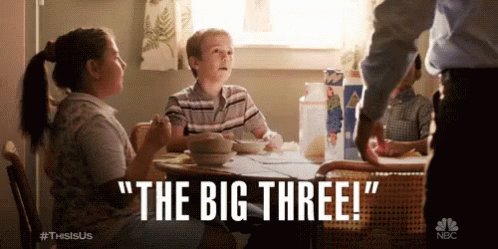 The episodes of the series weave through the stories of the past and present of the characters, with most scenes taking place in four periods: c.1980-1981, c.1988-1990, c.1995-1998, and the present day. Most of the flashback scenes occur in Pittsburgh, where the Big Three are born and raised, and current scenes are split between Los Angeles, New Jersey, and New York City. Who doesn't want to see Jack & Rebecca get married or see Kevin, Kate, and Randall as little kids?!
5. Randall and Beth's Kids

Randall and his wife Beth's two girls, Annie and Tess, are arguably the cutest kids on tv right now. They are two of the sweetest girls and their scenes displaying their relationship with their father are absolutely precious. These two are the sweetest and a perfect combination of their neurotic father and fierce mother.
6. The Life Lessons

'This Is Us' touches upon every life lesson in the book - from sibling rivalries, to the trials & tribulations of marriage, to discovering one's identity, to pure love, to the loss of a parent - there's something in the show for viewers of all ages.