"Grey's Anatomy" is one of the most popular shows on television and has been for over a decade. If you watch it you've noticed that there is a common motif: death. Sisters die, parents die, spouses die, even dogs aren't safe on this show.
Occasionally something a nice event comes along, like a major character's wedding. Here are a few of the wedding dresses worn by our Thursday night characters.
1. Miranda Bailey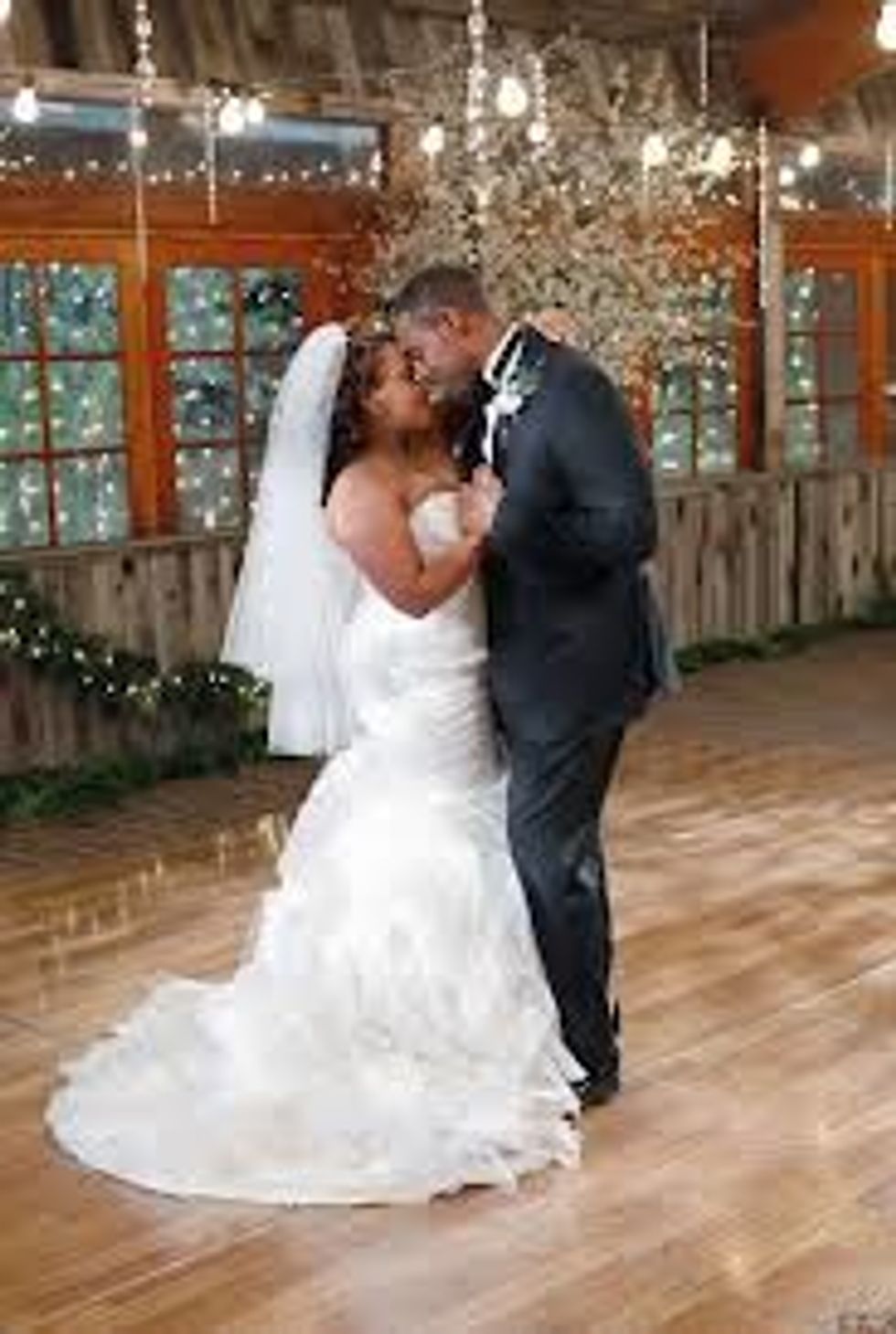 I love Miranda Bailey. Her name is the synonym for "fierce." But seeing her in anything besides a coat or scrubs I find incredibly weird.
2. Meredith Grey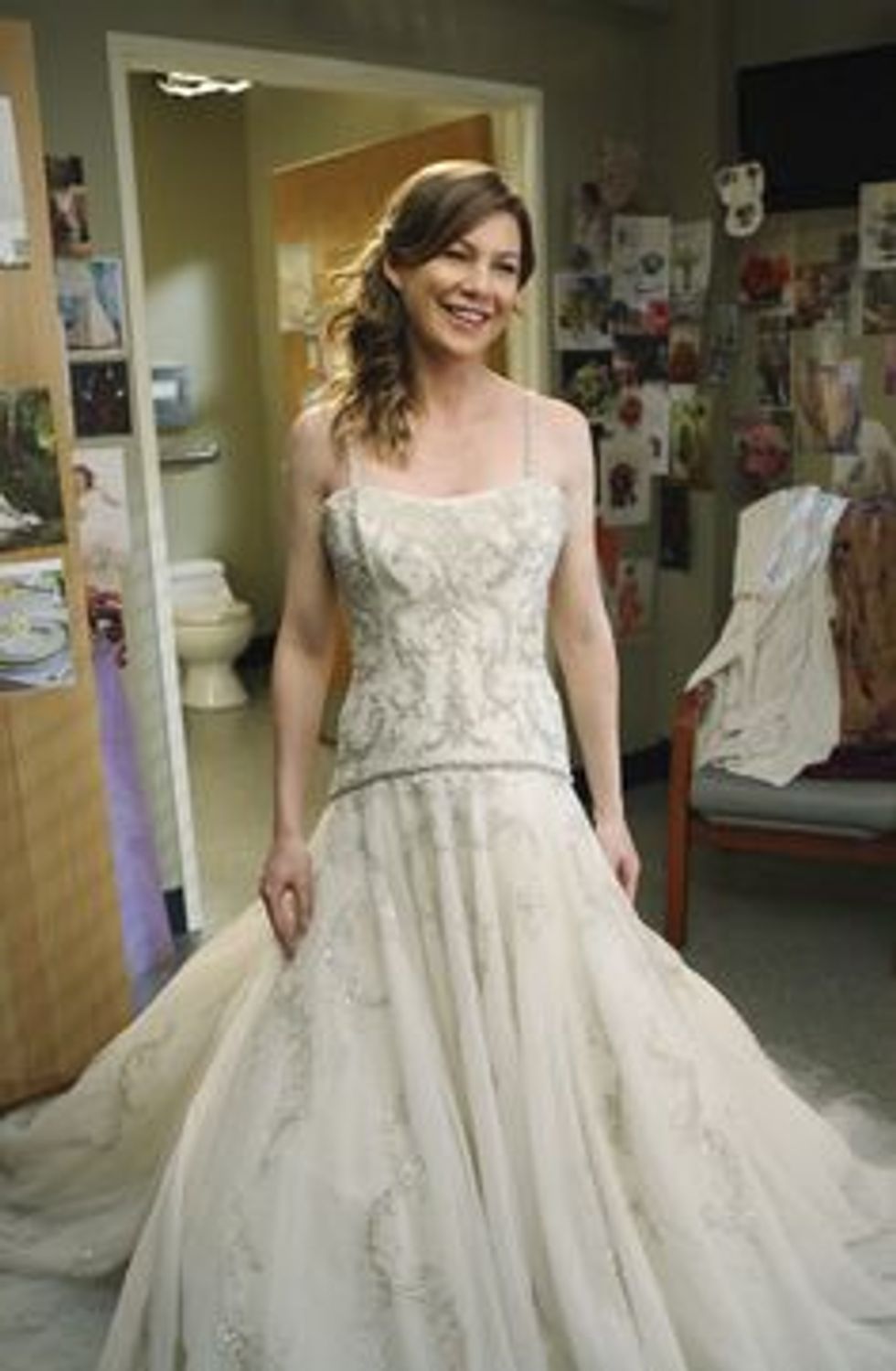 The dress is beautiful, Meredith looks gorgeous, but you can tell it's not "the" dress.

3. Cristina Yang (the first time)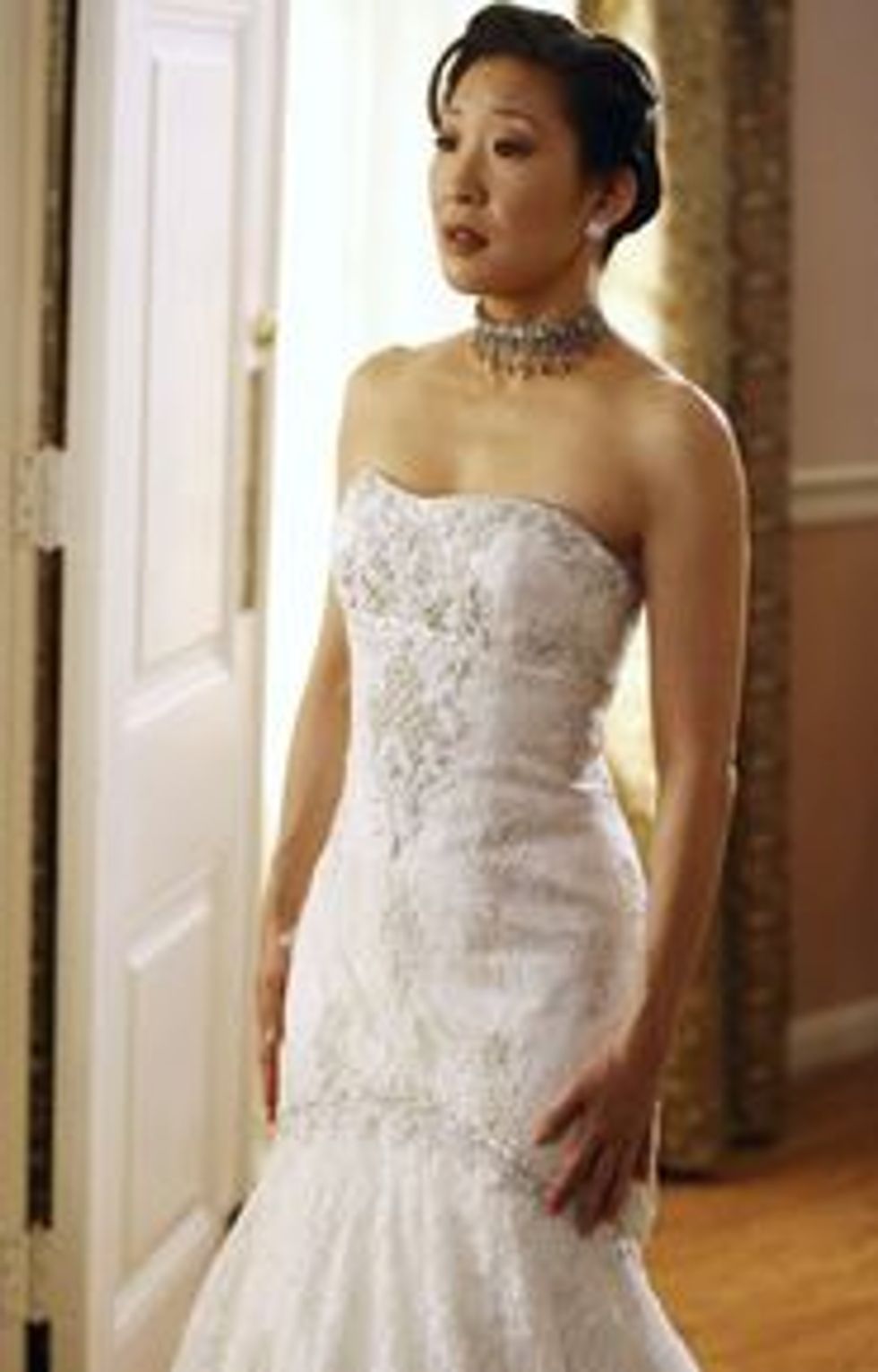 Cristina looks stunning but rigid at the same time. You know that she really doesn't want to get married, and so does her fiancee.
4. Arizona Robbins

Arizona has a very eccentric and childish personality that this dress does not express. She looks beautiful but more could have been done.
5. Cristina Yang (the second time)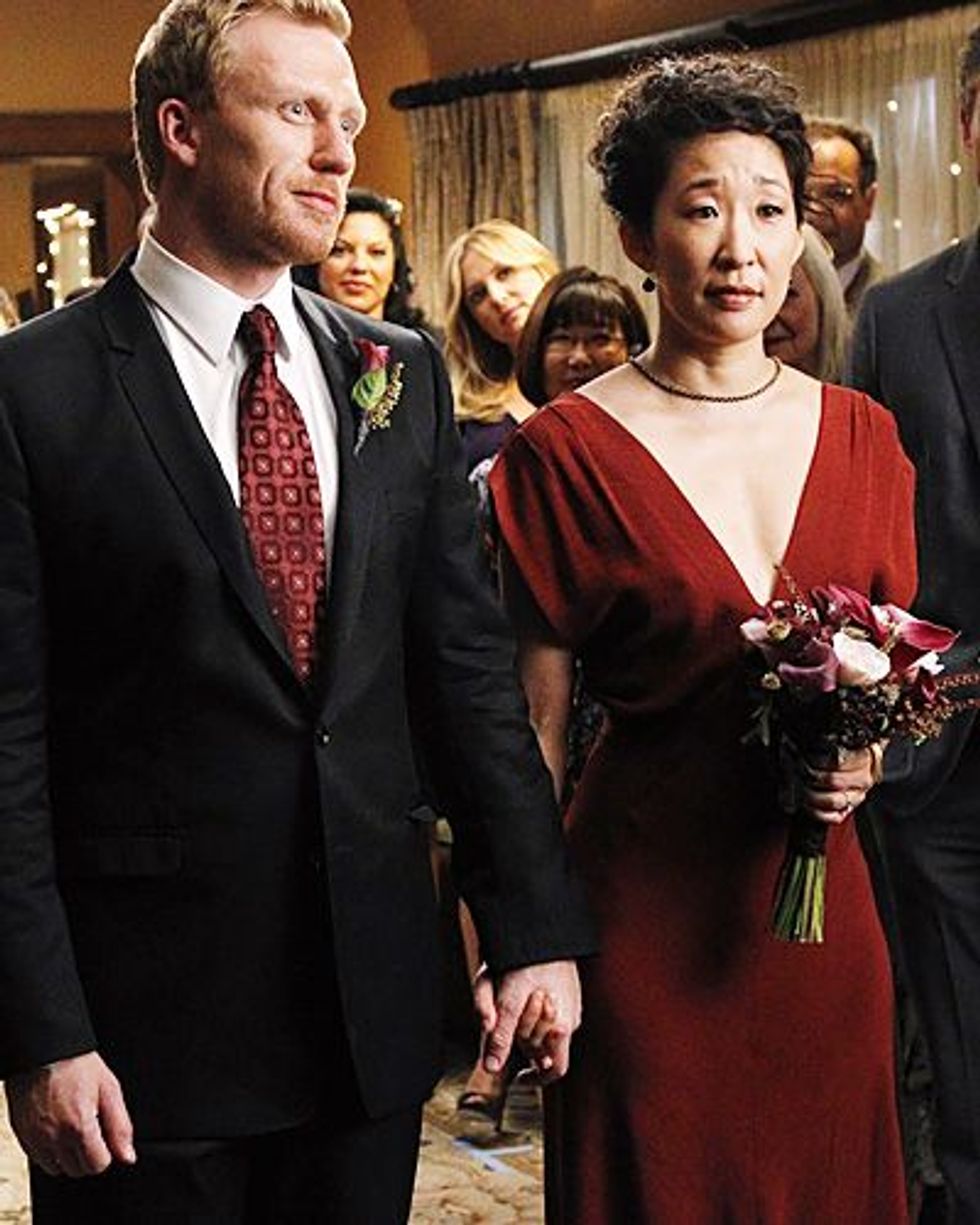 I love that Cristina wore a non-traditional wedding dress. Her curls and red dress accented her witty and strong-willed personality.
6. Callie Torres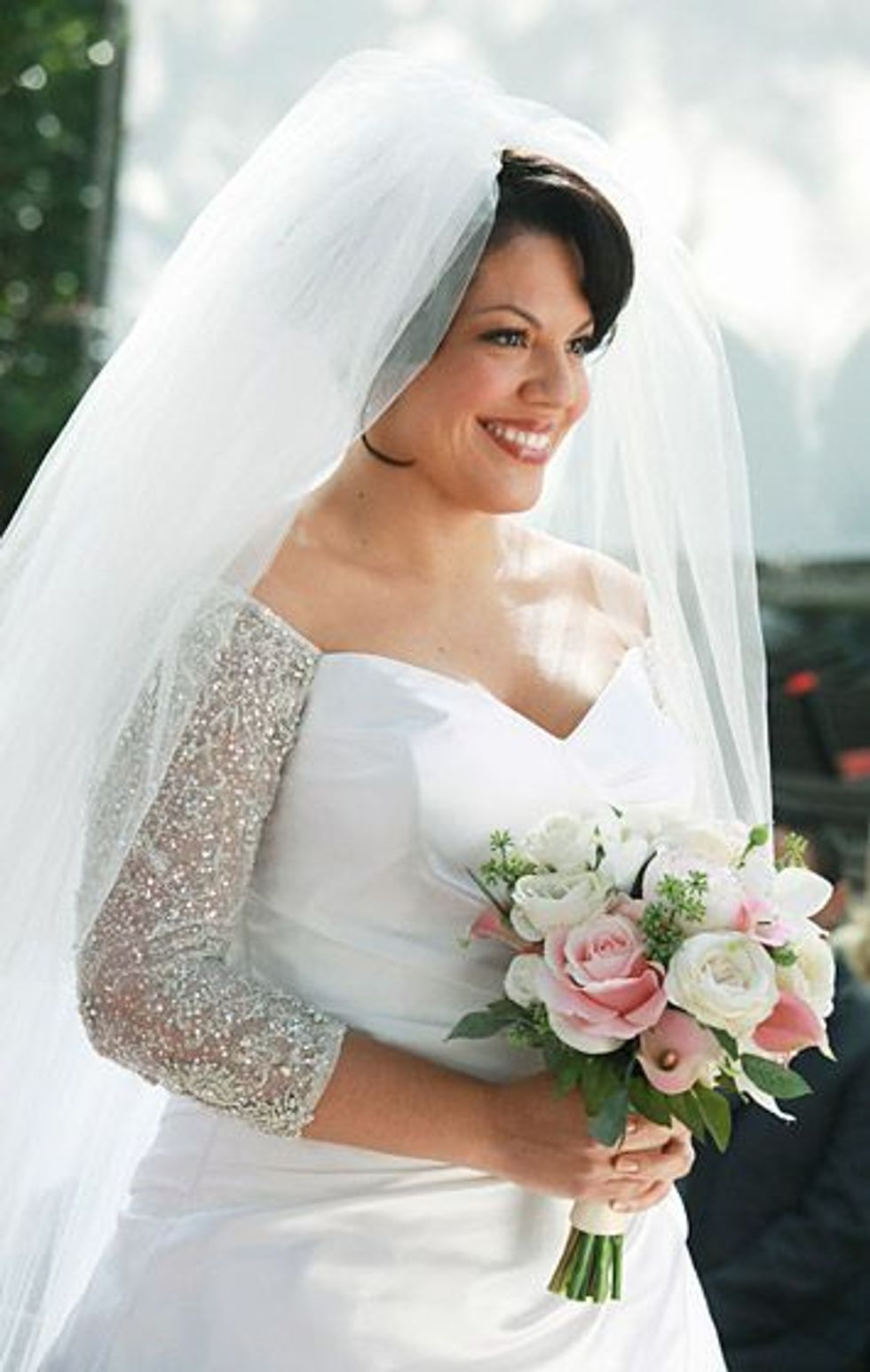 I'm just gonna leave this here.
7. Amelia Shepherd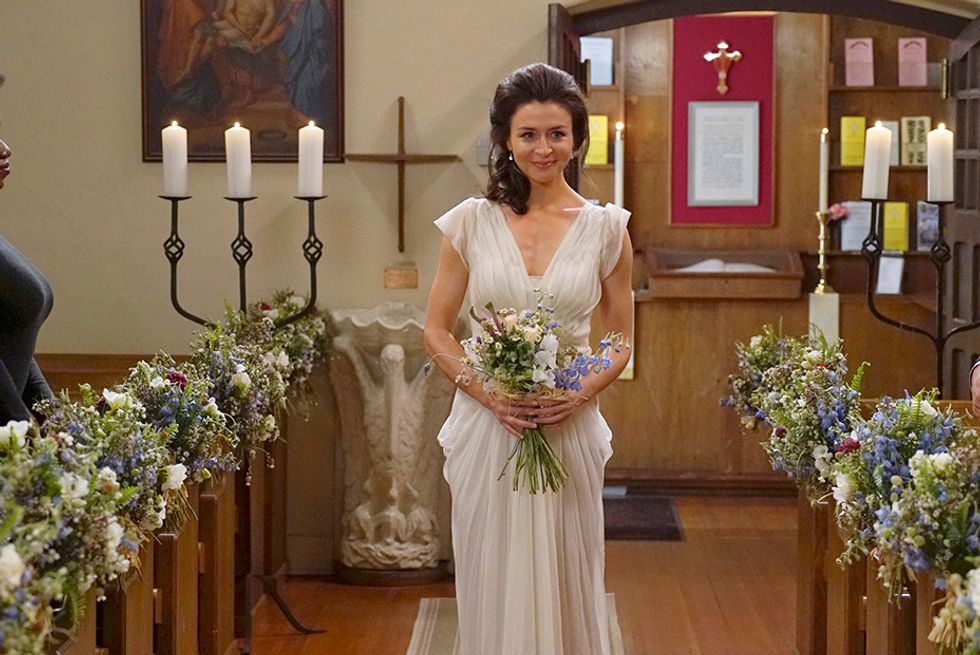 Sweet and elegent suits Amelia. Too bad her marriage lasted a week and then went sour. Keeping my fingers crossed for these two.
8. April Kepner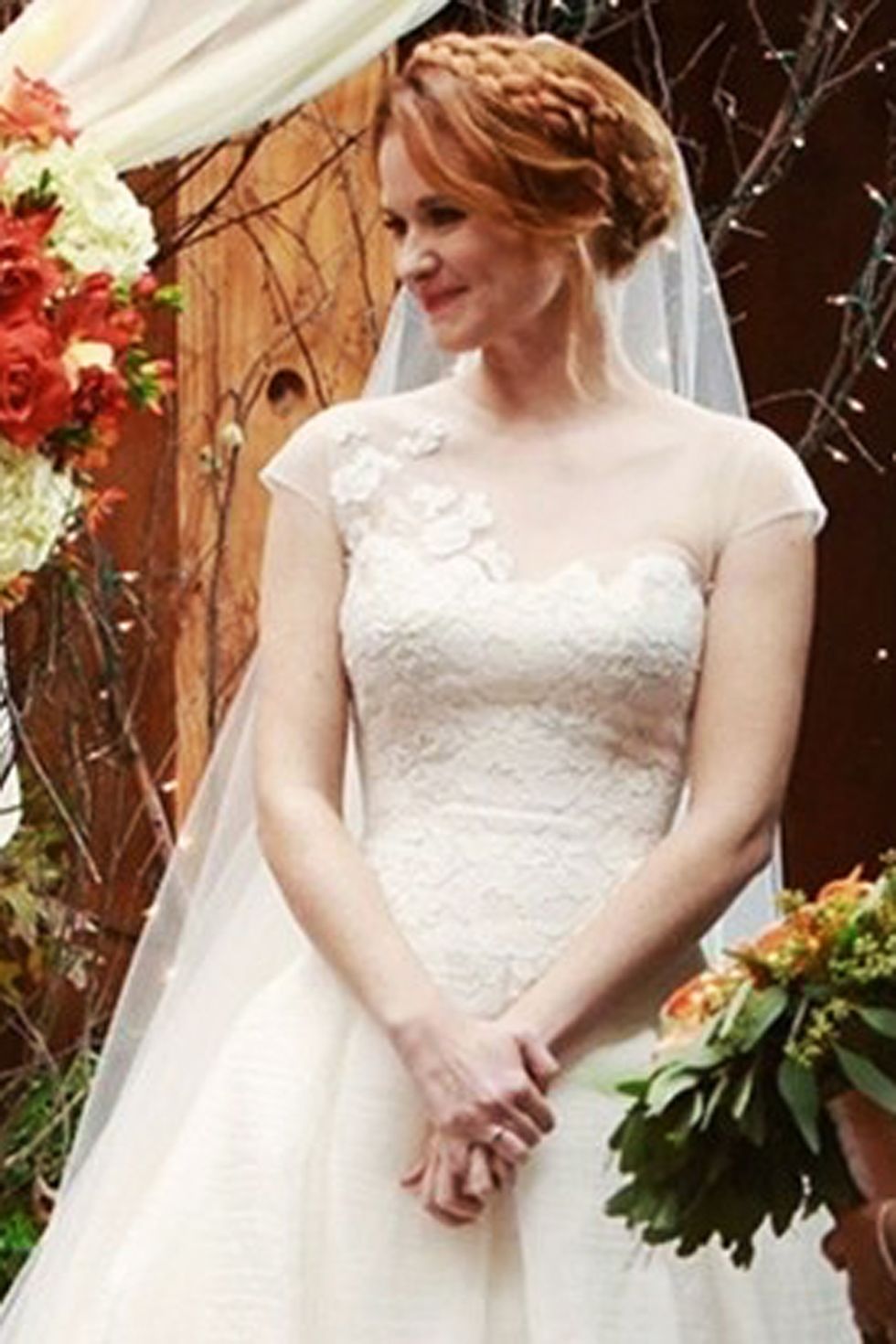 April Kepner was meant to be a bride. I mean she set a new bar for brides all around the world.
9. Izzie Stevens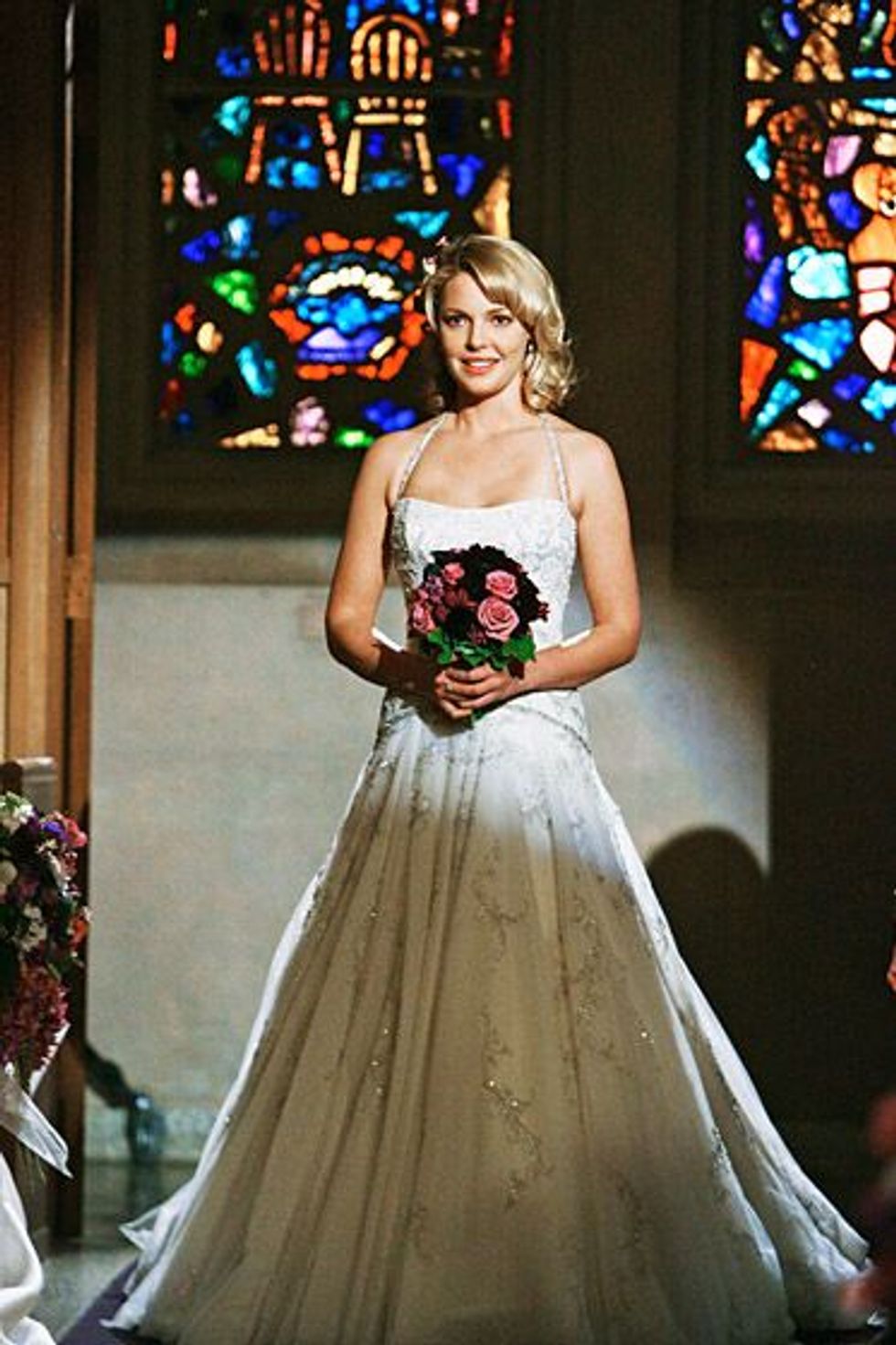 I mean how do you look this good when you have cancer?! She looks like she came out of a magazine.