It's March and several music festivals have announced the lineups since the new year began. So far, there have been mixed reviews with similar artists or the lack of a quality roster. Chance the Rapper, the XX, and the Weeknd are some of the names that will be in several festivals.
How do you pick the right one? To finalize your decision on which festivity, here is a list created to help you choose what to participate in. Some festivals won't be on the list, due to official line-up postings such as Lollapalooza, FYF and Austin City Limits not being posted yet (FYF line up should be posted in a few weeks, actually).
10. Middlelands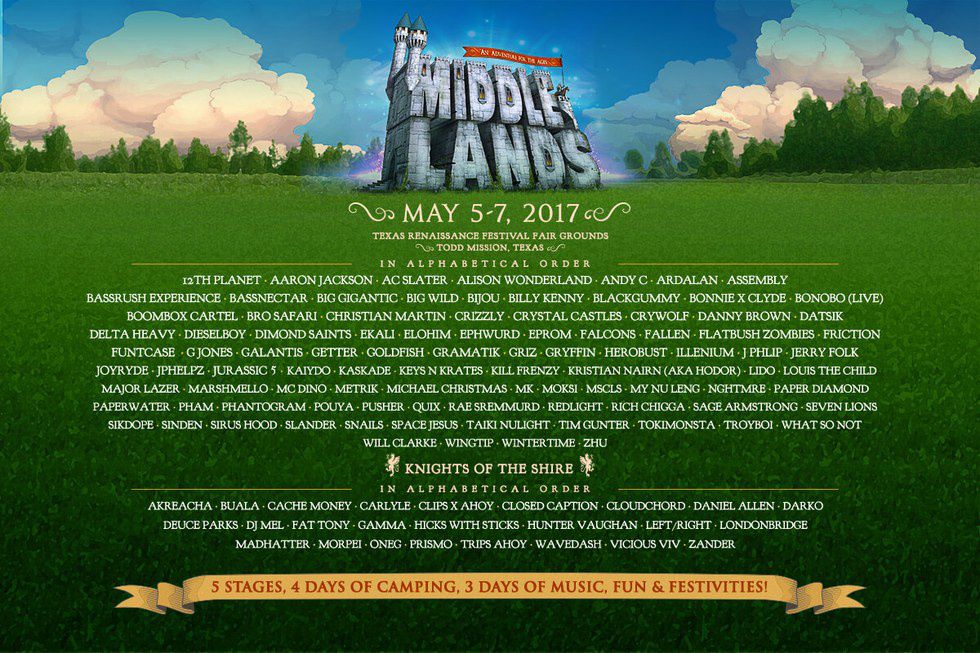 Located in Todd Mission, Texas at the Texas Renaissance Fair grounds, this is a bit unique as Insomniac are known for booking electronic music. They have mixed the dynamic with getting Jurassic 5, Rae Sremmurd, Rich Chigga and Phantomgram. They also booked Kristian Nairn, the actor who played Hodor in Games of Thrones. When he's not carrying Bran through Westeros, Nairn performs in the DJ world. Middlelands will be unique due to the Medieval style setting.This is also a brand-new festival.
9. Sasquatch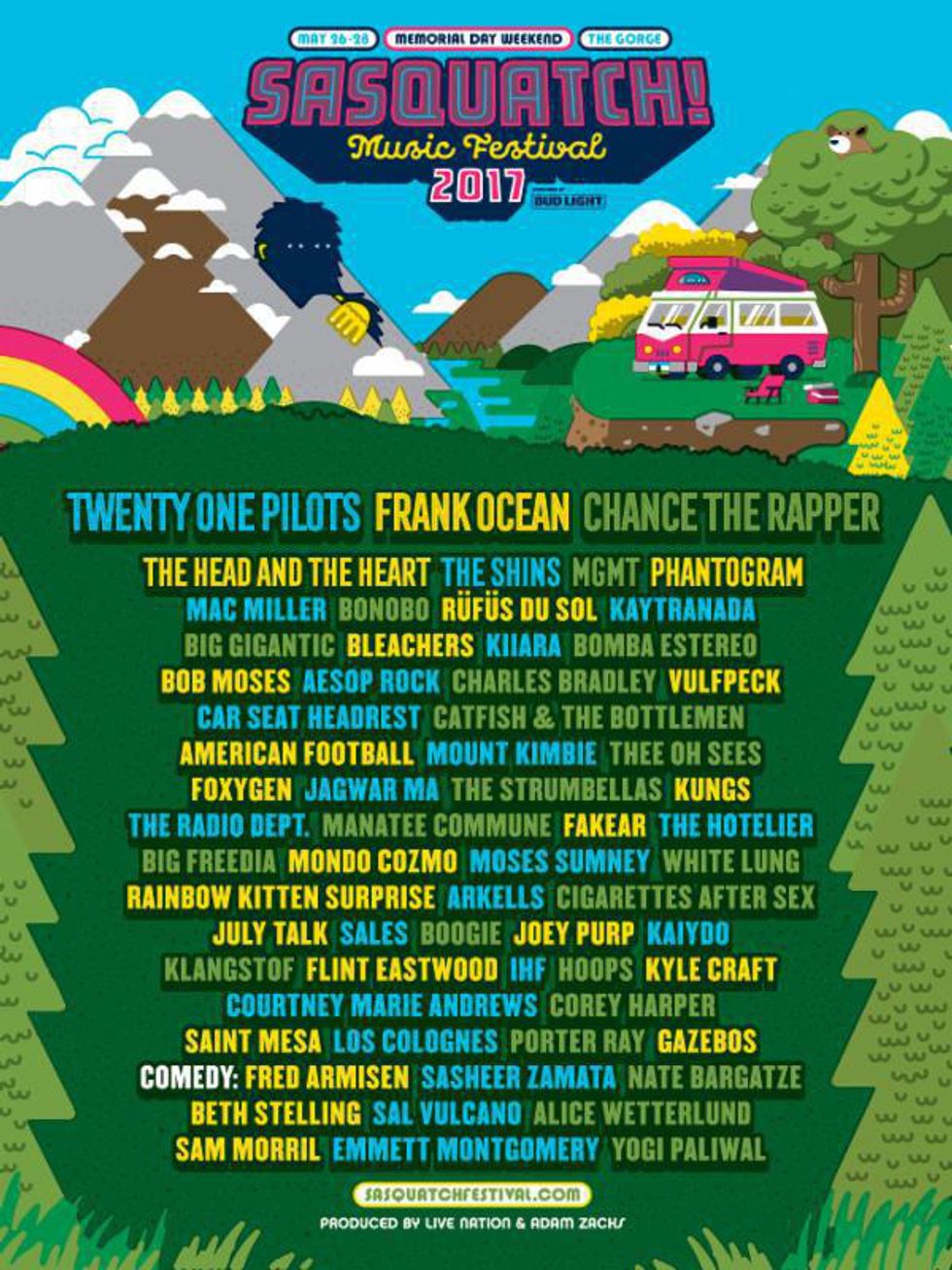 Being number nine, Sasquatch has always had an underrated line-up and has always fulfilled attendees when festivals like Coachella or Bonnaroo try to commercialize in order to get tickets. Set at the Gorge Amphitheatre in Washington, this year, the major headlines weren't strong as there are only three: Twenty-One Pilots, Frank Ocean and Chance the Rapper (I warned you). They were able get bands like American Football, Thee Oh Sees, Car Seat Headrest and others more into the independent fan-base. They usually have a powerful line-up.If you are trying to find a different scene for a music festival, the Pacific Northwest has beautiful green-like views.
8. Rolling Loud
This is a tremendous hip-hop festival held in Bayfront Park in Miami, Florida. What's great about Rolling Loud is the arsenal of rap artists that will be attending such as Kendrick Lamar, Future, Lil Wayne, A$AP Rocky, Migos, etc. Also, they booked some of the artists on the rise like Joey Bada$$, Amine, and Mick Jenkins.This line-up is one of the best hip hop festivals this year, and if you enjoy the rap culture this is your scene. And in recent news, Rolling Loud got 2017's popular viral star Danielle Bregolli, the "Cassh Me Ousside" girl, to do a meet-and-greet… "how bow dah?"
7. Boston Calling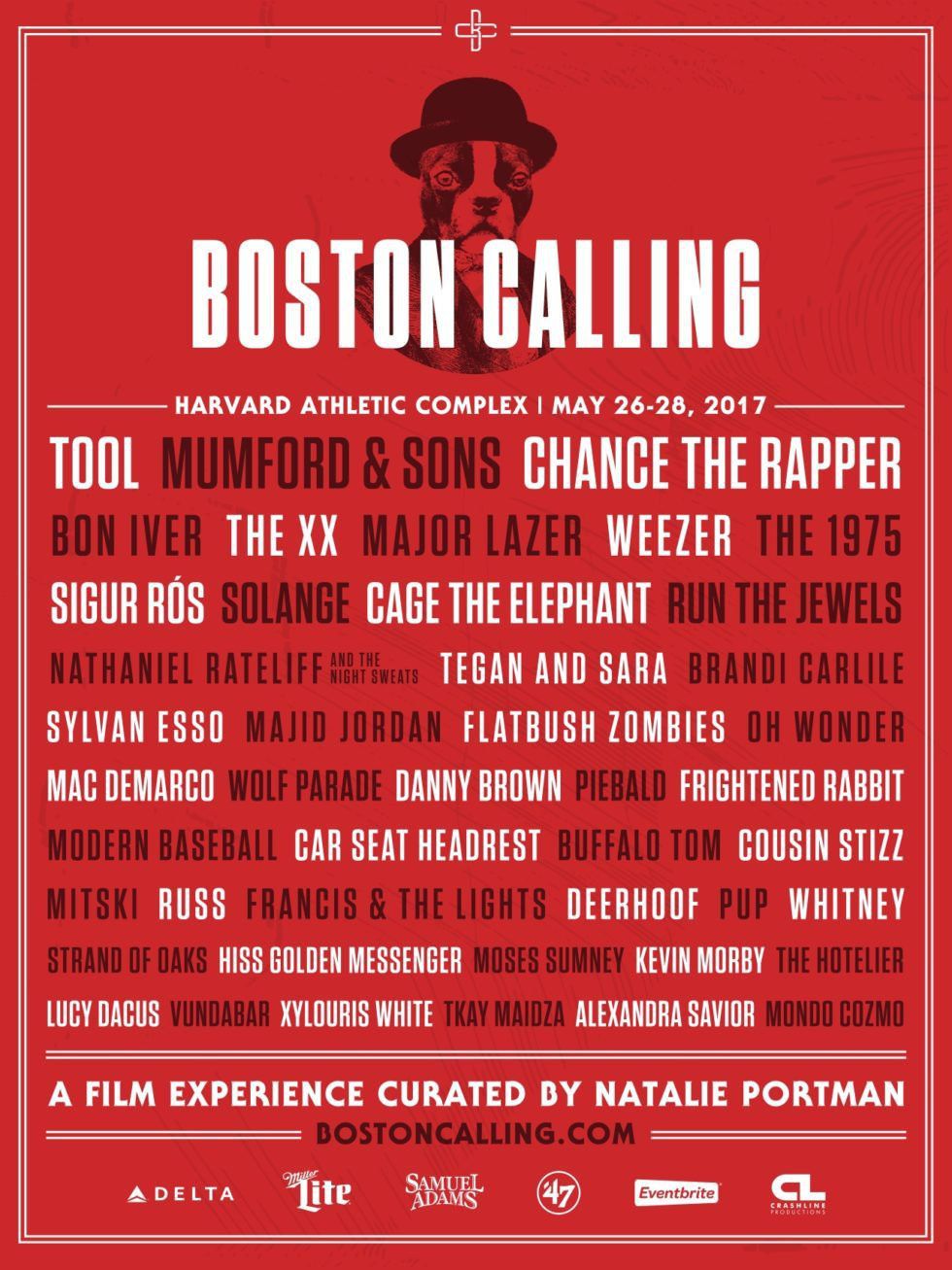 The location of this venue belongs to Harvard University.There is not a lot of music festivals that are attended on a school campus. Boston Calling was able to get Chance the Rapper, Mumford & Sons, and Tool, and that band has not made any new material for quite some time.They also got some big names additionally like the XX, Weezer, Bon Iver and other diverse artists that have taken off with their music in the past few years like Solange, Mac Demarco and Run the Jewelz. The mixture of artists that Boston Calling was able to put together is great for those east coast kids that will get to see reunion of bands like Wolf Parade and Piebald.
6. Governor's Ball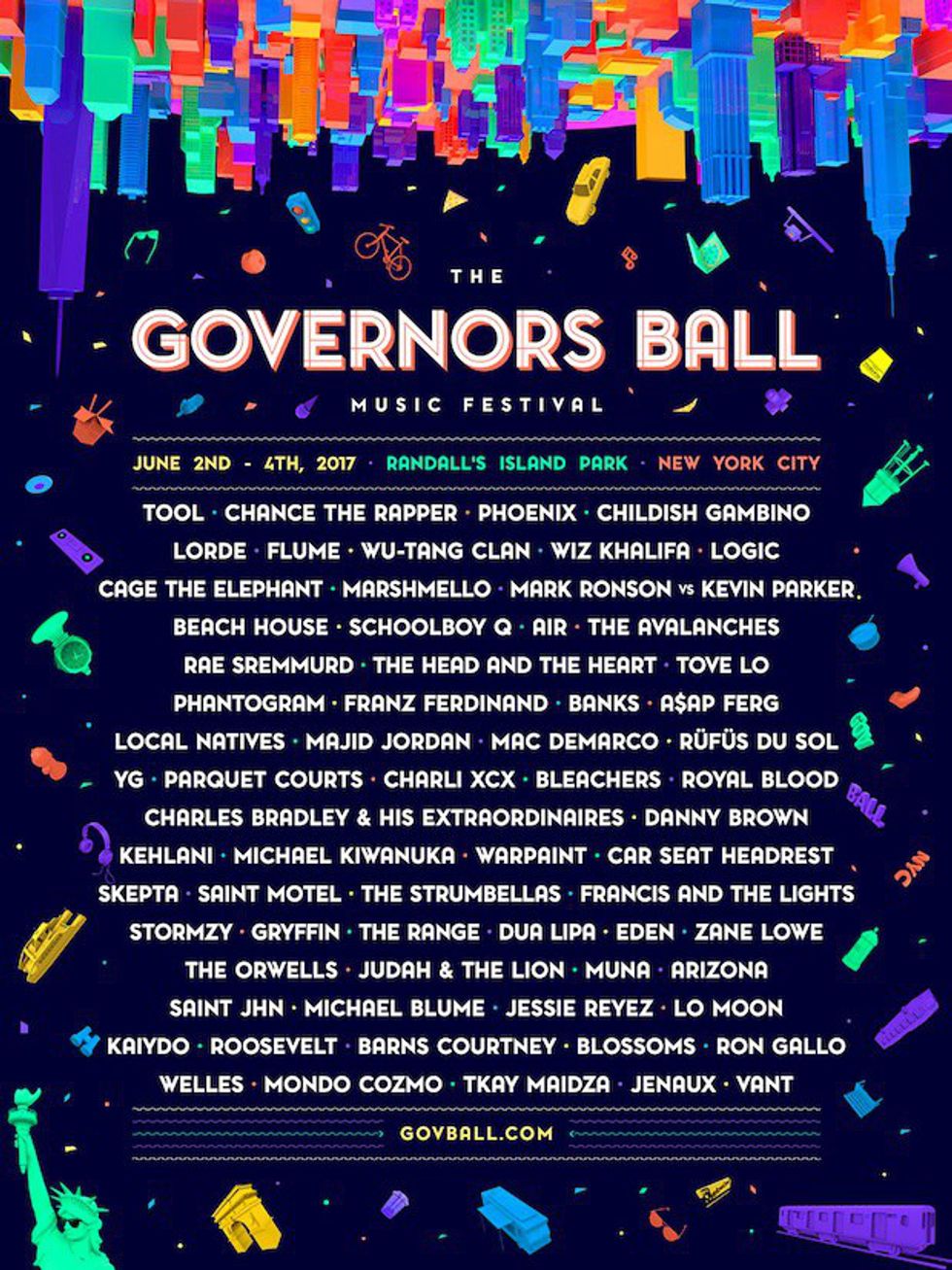 Just like Boston Calling, this festival was able to get Tool to be part of the headline. Staged at Governor's Island, at the Big Apple, Governor's Ball has the upper hand due to getting New York natives Wu-Tang Clan, who are underrated and tremendously great live, Phoenix, and so far the other festivals were to have Childish Gambino in their lineup. They enlisted great New York residents like Charles Bradley and Parquet Courts. Governor's Ball is so diverse compared to the venues with getting artists Banks, Schoolboy Q, The Avalanches, YG, Franz Ferdinand, and Air. So far, Air is cast at Governor's Ball and that's a triumph card over Boston Calling.
5. Shaky Knees Festival
In Atlanta, Georgia, there is the Shaky Knees festival. This is mainly cast with bands to circulate the fans who disregard electronic music and prefer more of the music formulated by bands.This three-day festival has LCD Soundsystem, The Pixies, Ryan Adams, and Third Eye Blind.This is great for the indie heads and those who dislike the electronic dance scene.Running for five years, it's recommended to see this festival at least once.
4. Panorama
New York was able to get another festival at the same venue as Governor's Ball with different dates and a richer roster. They were able to get A Tribe Called Quest, Tame Impala, Alt-J, Spoon, Belle & Sebastian and Nine Inch Nails to perform this year, which beats out most of other festivals. One eye popper is Angel Olsen and Snakehips being in this year line-up, and I recommend to see these two.

3. Pitchfork Music Festival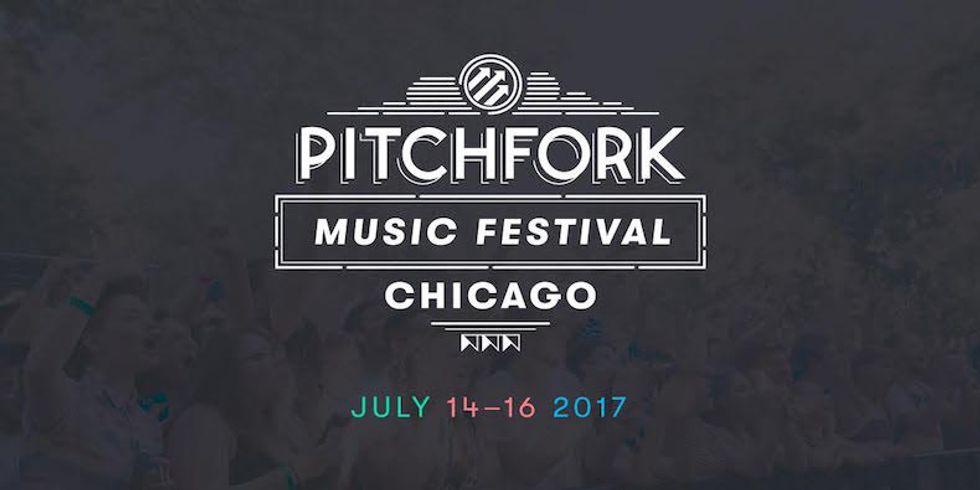 Named after the biggest music reviewing site, located in Union Park in Chicago, it has been going for twelve years. It's one of the most exciting festivals. Unfortunately, there are only three artists that have been confirmed, but the lineup should be announced very soon. So far, LCD Soundsystem, Solange, and A Tribe Called Quest have been confirmed. A Tribe Called Quest released an album last year and hasn't done live performance for many years. Claiming number three in this list, Pitchfork always has great lineups like being a successful general manager at the NFL Draft.
2. Bonnaroo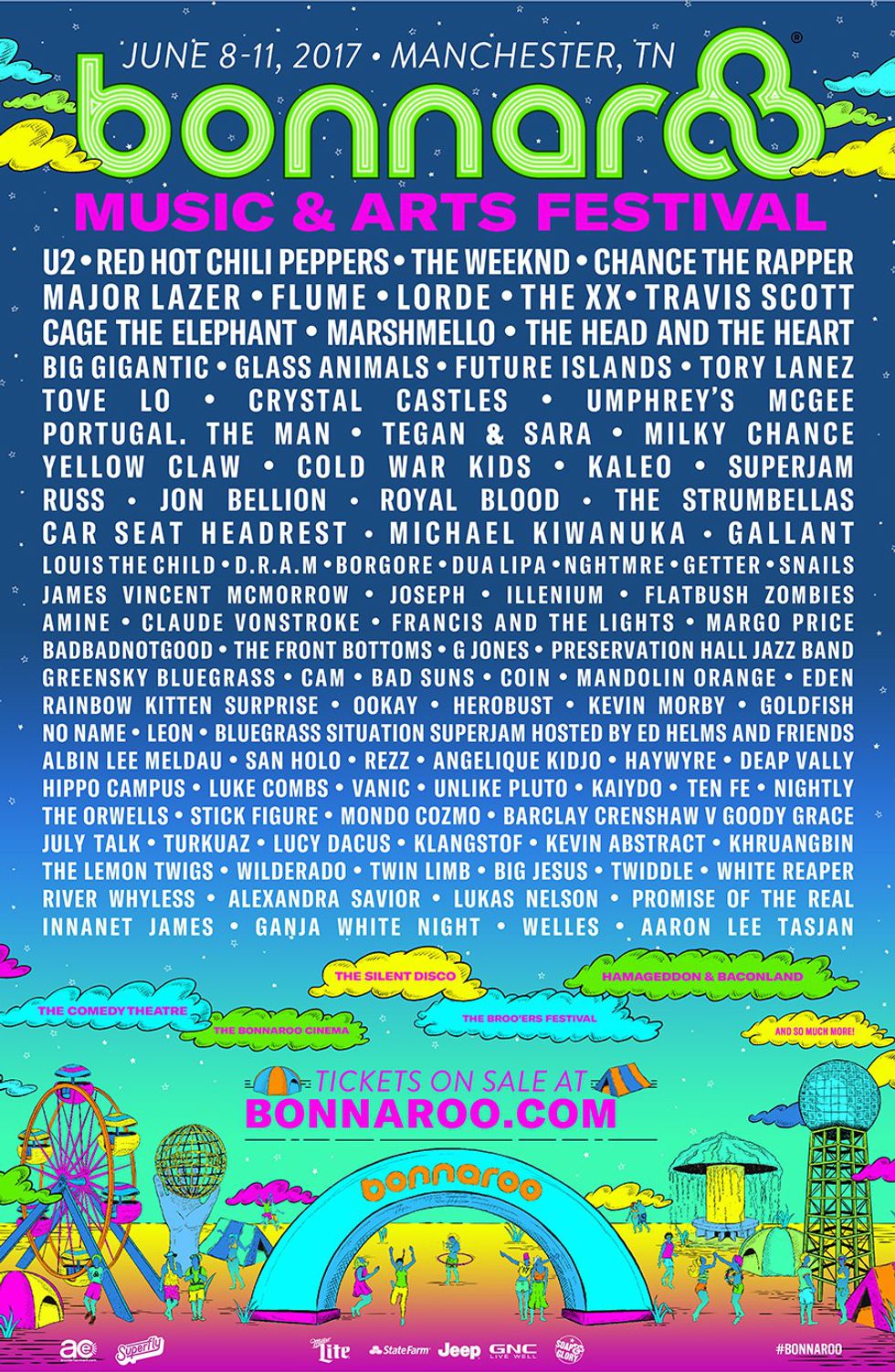 People all over the world travel to Manchester, Tennessee to attend this festival. It has always been one of the best festivals every year.The main exclusives are U2 and Red Hot Chili Peppers; it's going to bring a wide age range for this year. With similar artists like the Weeknd, Chance the Rapper (I did it again), and the XX, they were able to get Flume, Future Islands, Glass Animals, and Milky Chance to name a few that are different from the rest. If you have been to Coachella multiple times or Lollapalooza, Bonnaroo is highly recommended to change your perspective and new experience.
1. Coachella
If Coachella had to be a football team, they are the New England Patriots. With their creativity of art projects through the years and ability to get so many unique music artists this year is terrific. Getting Radiohead, Kendrick Lamar and Beyonce as the main headliners is eye-popping. Coachella has always had diverse artists, from New Order to Kehlani. Sometimes they get repeated acts like The Head and the Heart and Empire of the Sun, but they tweaked this roster with Gucci Mane, Royksopp, Hans Zimmer, DJ Khaled, DJ Shadow just to name a few. Coachella has been going for almost twenty years and was capable to do two separate weekends, demonstrating why Coachella is number one.