We all know that President Obama has been showing out lately! His consistency in granting clemency to inmates accused of drug-related charges has given hope to many inmates behind bars. I mean, come on now, the President of the United States believed in the importance of the lives of those serving time behind bars. It shows that he does not view inmates as criminals, but rather human beings! At the same time...think about it, some and maybe most people are serving time behind bars for a crime they didn't even commit. Think about the fact that some of those people are serving life terms.
President Obama has shocked the world with his urgency to grant clemency to as many inmates as possible. Think about the numbers. His pardons have released over 1,000 inmates. What President do you know has ever done something like this before, producing the numbers like Obama? I'll wait. Now we all remember Willie Wilson, the man responsible for bailing out inmates with his own money from Cook County Jail. He freed more inmates so that they can be home for Thanksgiving right? Well, our own President did an act that was very similar. He has granted 79 more inmates clemency during our Thanksgiving break. Did this story go national? Hmm.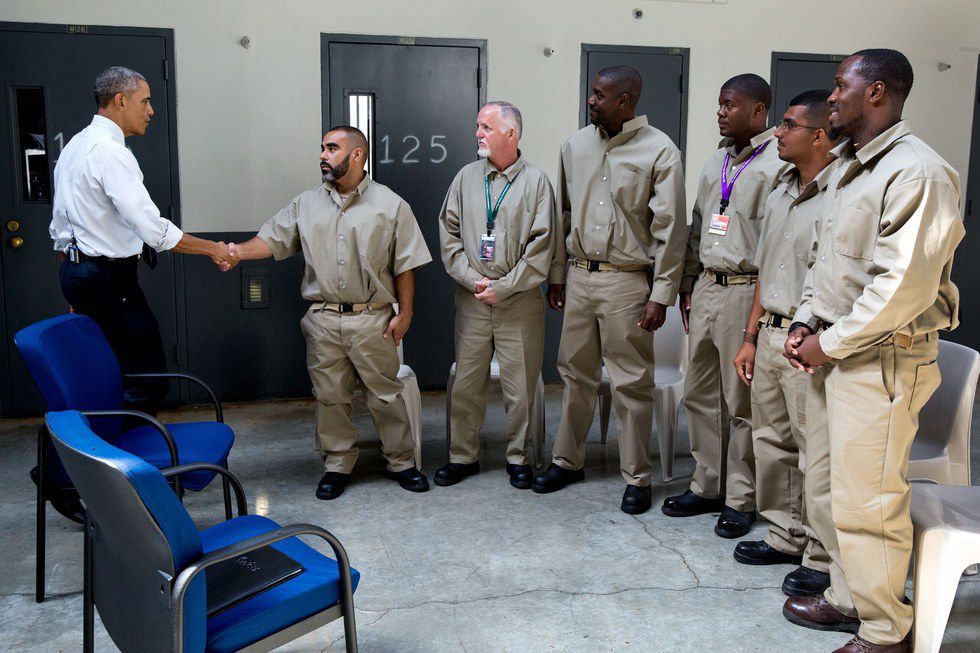 With just less than two months left in his presidency, President Obama has changed the lives of many inmates, giving them another chance at living a life outside of barred walls. Until his final day in office, he plans to continue the review of thousands of applications for drug-related clemency. I mean why not? Save as many lives as you can! I'm all for it! Obama has made it clear that he believes in giving second chances to those who have taken responsibility for their mistakes. The applications following Obama's presidency will be passed down to the Trump administration. I mean, we all aren't perfect. Let's just hope Trump agrees.