Young adults are often told that they cannot enact real social or political change. They are too young, too inexperienced, too naïve, or too idealistic for the serious work of activism. But as the millennial generation has shown time and time again, young adults hold wide potential in the realm of activism and social justice work.
Their efforts have been significantly spurred by social media outreach, creating greater accessibility and garnering wider audiences than other movements in the past. Yet this, in turn, spurs the discussion of social media activism — is it enough to consistently re-post articles or re-tweet motivational hashtags? To show support online rather than in a rally? While the uses of social media are debatable, it has undeniably allowed young activists to incite changes that resonate on a large scale.
A recent example is the massive Boston Public School walkout in early March. Over 2,000 students walked out of classes and marched through downtown Boston to protest proposed budget cuts to the city's school system. The proposed $20 million cuts would debilitate the budgets of schools across the city, forcing them to cut certain academic programs, extracurriculars, and even the free student MBTA pass. Middle and high school students alike raised their voices against these injustices, creating a demonstration that forced both Bostonian witnesses and the leaders of the city's education system to consider the damages of the proposed cuts.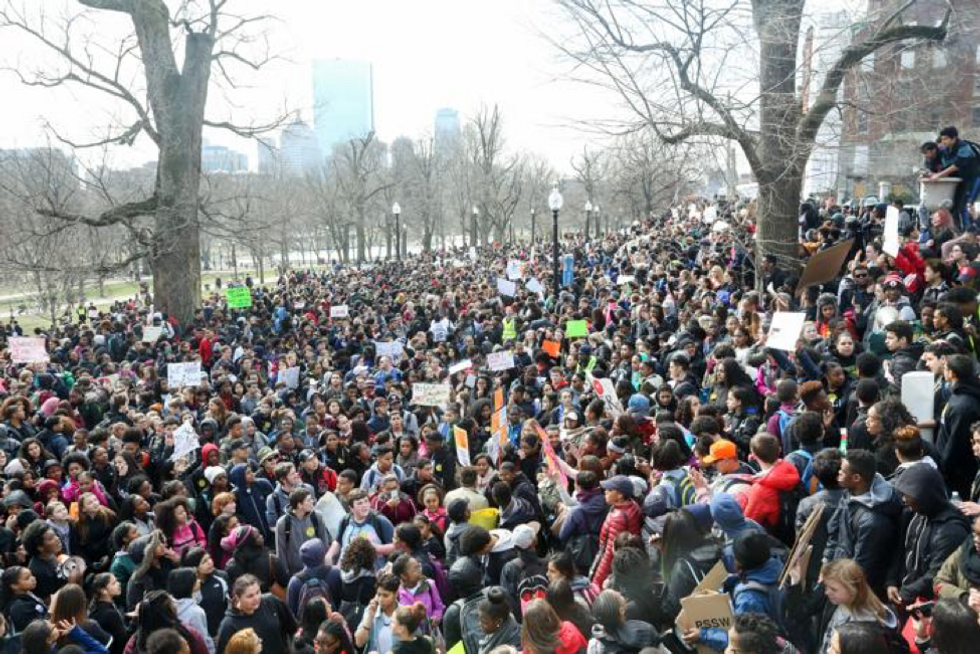 The Boston school walkout is one of many instances that shows the power of social media paired with youth activism. Protesters spread their message on Twitter using the hashtag #bpswalkout, summoning students across the city to walk out of their classes on Monday morning. While adults often cite social media as evidence of this generation's narcissism and laziness, social networks can invaluably unite people in a common cause.
Social media has also been utilized by student activists at universities across the country protesting racism and a lack of diversity in higher education. At the University of Missouri ("Mizzou"), a student-led activist group known as Concerned Student 1950 issued a list of demands in October 2015, intending to address and dismantle institutional racism amongst students and administration at the university. A syllabus about the protest, institutional racism, and black activism was also created to be used in classrooms across the nation. After a graduate student's hunger strike, a 30-student-strong boycott of the football team, and a myriad series of protests, president Timothy Wolfe announced his resignation and the university agreed to implement a series of initiatives such as diversity training for faculty and staff and the hiring of a Chief Diversity, Inclusion, and Equity Officer.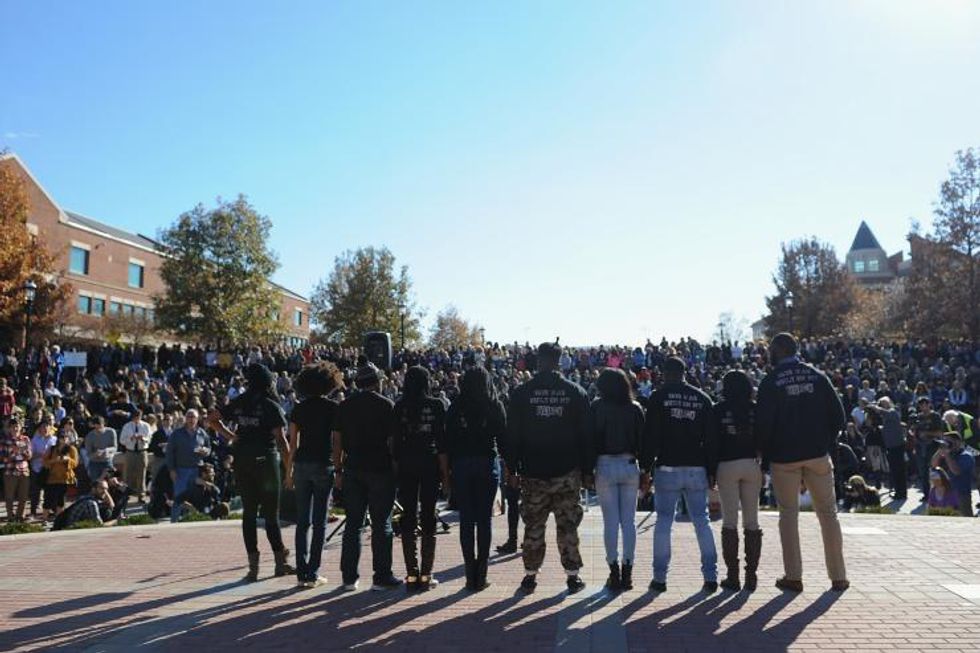 The movement gained national attention and news coverage through its extensive social media presence, highlighting the power of determined students with a boundless online audience. The activists at the University of Missouri also inspired other similar protests across the country. Likeminded students in Ithaca College's People of Color at IC, Yale University's Black Student Alliance, and Brandeis University's Ford Hall 2015, among others, have released similar demands and sparked campus protests against racism.
On a more global scale, consider Pakistani youth activist Malala Yousafzai. In 2013 she was shot by the Taliban on her way to school, and after recovering the attack she co-established the Malala Fund. An advocate for girls' education and empowerment, at 17 she became the youngest person to win a Nobel Peace Prize. She will continue fighting until every girl across the world has the opportunity to go to school. Her story spread extensively on social media with the help of hashtags like #StrongerThan and #BooksNotBullets.
Millennial activism is distinguished by its online accessibility. Yet its reliance on social media leads many critics to claim that young people engage only in "Facebook activism," in which they share or re-tweet articles and posts but do not actually contribute to the cause. While this is a valid concern, millennial activism cannot be discounted based on its online presence.
As the past few years have shown, youth activists have a wealth of untapped potential to both identify pressing societal issues and encourage others to create change. Young people have the remarkable power to create dialogue on critical issues, and these conversations — often on social media — are the first step in enacting real change.